How To Apply for a Property Tax Reduction in Nassau County

While New York's average property tax rate is only around 0,88%, Nassau County is one of the priciest jurisdictions in NY property tax-wise. Residents need to pay a 2.10% property tax rate, and many people struggle to afford it. If you spend a large part of your income to cover your property taxes, you should apply for a property tax reduction in Nassau County.
DoNotPay will determine if you qualify for a property tax exemption and generate a guide that will help you apply. 
A Complete Guide to Property Taxes
Being a homeowner comes with its difficulties—one of them being property taxes. Each county charges property taxes to invest the funds into important services, such as healthcare, education, road construction, etc. 
Even if you live in a state with a low property tax rate—such as Louisiana or Hawaii—paying property taxes can be challenging if your income is low. The problem is even bigger if you live in Texas, New Jersey, or any other state that has a high tax rate. 
Who Calculates Property Taxes?
Your county's assessor needs to perform a property assessment to calculate your tax bill. He or she will determine your home's value according to the following factors:
Location

The proximity of schools, hospitals, and other important facilities

Interior and exterior

The property's curb appeal

The value of the homes in the neighborhood
The assessment will be performed every once in a while to keep up with the real estate market fluctuations. The assessor will multiply your home's value by the county's property tax rate to establish your bill. If you think that the assessor made a mistake while evaluating your property, you should schedule a reassessment.
Best Ways To Lower Your Property Taxes
Besides looking for inaccuracies in your property tax bill and requesting a reassessment, you can try a few other strategies to lower your property taxes:
Walking with the assessor while he or she evaluates your home to showcase the property's advantages and disadvantages and ensure a fair assessment

Postponing home improvements until after the assessment to avoid increasing your property's value

Applying for the property tax exemptions available in your jurisdiction—most counties offer exemptions for:

Primary residence

Disabled citizens
Can You Get a Nassau County Property Tax Reduction? 
If you need help paying Nassau County property taxes, you can apply for one of the property tax exemptions:
Nassau County Property Tax Exemptions
Description

New York State's School Tax Relief Program (STAR) exempts from school property taxes. It's available to all eligible NewYorkers, regardless of their age and income. The only condition is that the property in question is their primary residence. The program exempts the first $30,000 of the property's value.

The Enhanced STAR program is designed for

senior citizens

older than 65 whose annual income doesn't exceed $88,050. The property in question needs to be the primary residence.

The exemption is applied to the primary residence of the citizens that fit into the following categories:

(Disabled)

veterans

Surviving spouses that didn't remarry

Surviving parents or children

Gold Star Parents

The program exempts from the county and town property taxes only. You will still have to pay district and school taxes. 

The exemption applies to 15% of the assessment if you were in service during a war. You can get an additional 10% exemption for service in a combat area or an Expeditionary Medal.
DoNotPay Can Help You Apply for the Nassau Property Tax Reduction Hassle-Free
Every town and school district has different property tax exemption rules and forms, which can be frustrating. Thanks to DoNotPay, you don't have to waste hours trying to figure out how to apply for the property tax reduction in Nassau County. We will help you find out if you qualify for one of the above-mentioned exemptions by gathering info about your county's property tax exemption rules. Once we determine you're eligible for a property tax reduction, we will generate a personalized guide explaining you how to do it.
To take advantage of this practical feature, follow these steps:
Log in to

DoNotPay

Enter

Property Tax

in the

Search

field

Respond to our questions regarding your property and personal info

Follow the instructions provided in our guide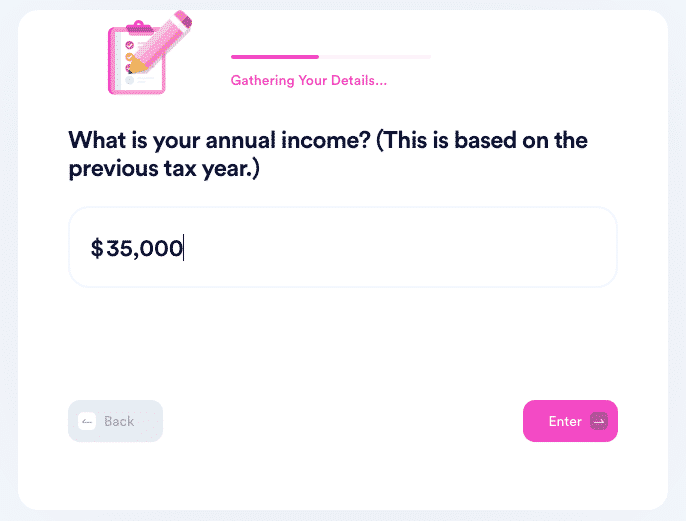 We will help you lower your property taxes in any U.S. state or county, including:
| | |
| --- | --- |
| Some of the States DoNotPay Can Help You With | |
| Some of the Counties DoNotPay Can Help You With | |
File a Nassau County Property Tax Appeal in a Few Clicks With DoNotPay
Filing a property tax appeal is a complicated process. Learning which forms to complete and how to negotiate with an assessor or find comparables to support your appeal can be challenging. That's why DoNotPay has created a user-friendly solution that will only take up a few minutes of your time. Our guide will explain how to file a property tax appeal should you receive a bill that's too high.
DoNotPay Can Do Your Paperwork for You! 
Feeling like you're in bureaucratic hell? Our app will draft the paperwork you need and get you out of any hurdle before you know it! 
We can compose most of the documents that you require for any administrative purpose in your jurisdiction, most notably:
More of What We Can Do for You 
Our multifaceted app can call and record the conversation with the customer service of the company that just won't let you go! If you are having trouble canceling an unwanted service via the traditional channels, use DoNotPay to get it over and done with!
We can help you stop the persistent robocalls and robo texts from the nagging company and request a refund for unused services in a matter of minutes.
We'll also lend a helping hand in stopping spam mail—whether it's electronic or paper. Our Spam Collector product unsubscribes you from unwanted emails and cleans up your physical mailbox too!