Get Property Tax Assistance for Seniors Easily
If you are a senior, you can qualify for property tax assistance programs in most states, counties, or towns. Eligibility criteria are set at the state or local level and may differ.
DoNotPay provides information on available property tax assistance for seniors in the following text and some of the below-listed articles.
We are here to help you pay your property taxes, provide answers to questions about states with low property taxes, and much more. 
Common Property Tax Assistance Programs
Lots of states and municipalities provide the following property tax assistance programs:
Eligible Categories
Property Tax Assistance Programs

Veterans

Disabled people

Deductions

Senior freezes

Payment plans

Lower assessments

Homestead exemptions
To qualify for the available programs, you need to meet some income limit requirements. 
Property tax assistance differs depending on the state, municipality, or town you live in. Some local governments do not provide any assistance. 
DoNotPay can easily present what property tax exemptions are available for you in your state or county. 
Available Senior Citizens' Property Tax Assistance Programs
You may qualify for some of the following senior citizens' property tax assistance programs:
Homestead exemptions 

Senior freezes

Circuit breakers

Property tax deferrals

Deductions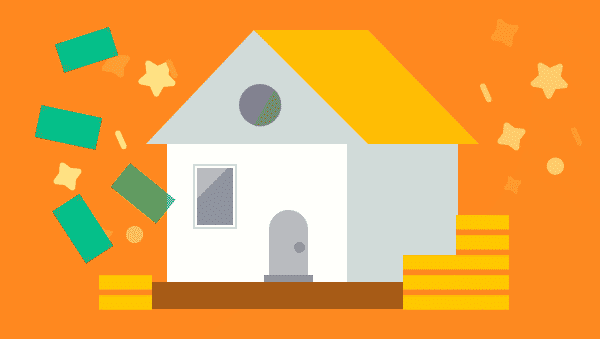 Property Tax Assistance for Seniors—Homestead Exemptions
You can receive a homestead exemption from your property taxes if you own and live in your home. Homestead exemptions are usually available for:
Senior citizens

Veterans

Disabled people

People on active duty
To get this exemption, you need to meet the required criteria of your state or local municipality and apply. The homestead exemption will significantly contribute to lowering your property taxes.
A homestead exemption can legally protect your home from forced sale in some locations. It means that your creditors cannot take away your primary residence. To avoid foreclosure, you should apply for a homestead exemption but make sure to check the local laws first.
Senior Citizens' Property Tax Assistance—Senior Freeze
A property tax freeze for seniors is a type of property tax reimbursement that will put a stop to the increase of your property tax bills. 
You may qualify for a senior freeze if you are:
Over 60 years old

Own and occupy a property
If you apply and are qualified for this property tax program, it will:
Freeze your home assessed value at the current rate

Prevent a rise in your property taxes in the following years 
The formal assessment of your property can increase, but you will keep paying the same amount. 
You can take a look at our guides to this tax reduction option in various states, including New Jersey and Illinois. 
Is There a Senior Discount for Property Taxes? Look for a Circuit Breaker
One more property tax assistance program available for senior citizens in some states is a circuit breaker. It offers savings to homeowners whose total tax obligation depends on their:
Income

Ability to pay property taxes
Senior citizens' property tax payments need to exceed a specific percentage of their incomes. A local government sets this percentage. 
Property Tax Assistance for Seniors—Property Tax Deferrals
Several U.S. states provide property tax deferrals that allow you to defer unpaid or overdue taxes until you sell your home.
If you have any unpaid property taxes, they will be placed as a lien against your home. 
Senior Citizens' Property Tax Assistance—Deductions
Some towns or municipalities provide deductions. They are usually available for homeowners who are:
Veterans

The disabled 

Senior citizens with lower income
Property Tax Assistance for Seniors in Different U.S. States
can help you identify what property tax exemptions you qualify for or explain the property tax appeals in your state. 
State

Property Tax Assistance Programs Eligibility 

Alabama

Veterans

Disabled senior citizens

California

 

Senior citizens

Low-income homeowners

Military members with disabilities

Unmarried surviving spouses of veterans

Indiana

Veterans

The disabled

Senior citizens over 65 years of age

Maine

Veterans

The disabled or injured

Senior citizens who are 65 and more 

Michigan

Veterans

Widow(er)s

Senior homeowners and renters
Eligibility conditions may vary based on your exact location. 
Besides the states listed in the table, DoNotPay helps seniors lower property taxes in New York, South Carolina, Tennessee, Texas, and other places.
DoNotPay Guides You Through the Labyrinth of Property Tax Exemptions
We provide relevant information on the property tax exemption and assessment process in plenty of states, counties, or towns. 
You should enter information about your property and location, and we can generate detailed guidelines to present what exemptions you are eligible for.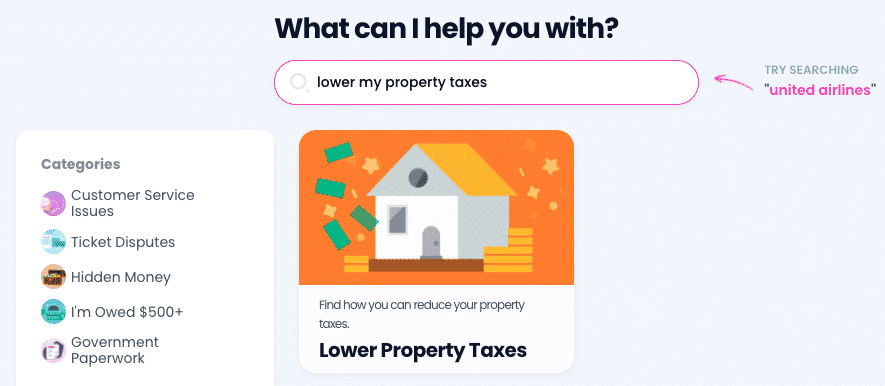 Would you like to apply for some property tax relief? We can show you how. Here is what you should do:
Sign up for DoNotPay in any

Locate the

Property Tax

feature

Answer a few questions about you and your property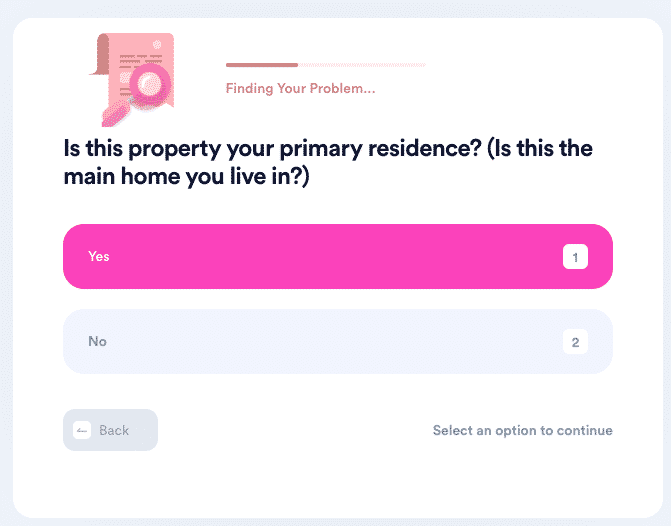 Our app will check the information you provided in our database to identify all property tax reduction methods relevant to your circumstances. You will receive your personalized property tax guide within mere moments! 
DoNotPay Is Your Shortcut Through Bureaucracy
With our app, you don't have to spend hours figuring out how to request a refund, cancel a service, or book a DMV appointment. 
We take over all the hard work! Forget about waiting in a phone queue for hours in hopes of reaching a customer service rep. Our AI-powered app will call any company for you and ping you when a human appears on the other end of the line. 
DoNotPay also speeds up the process of filing insurance claims, claiming warranties, reducing property tax, and drafting various legal docs. 
Keep the Communication Lines Clear With DoNotPay
Do you know how powerful DoNotPay's virtual credit card is?
This super-smart feature can not only sign you up for no-risk free trials but can provide you with an alternative email address. You can test any service without giving out your real email, which will keep your inbox clean from spam!
If you have family or friends within the U.S. prison system, our app helps you get in touch with them quickly. 
We can also make sure you don't become a target of text and robocall scammers! Keep your phone number private and avoid this type of harassment by using our Burner Phone feature!
In case you need to fax a document, there is no need to search for the instruction manual on how to operate a fax machine. DoNotPay makes it simple to send online faxes anywhere!