All You Need To Know About a Property Tax Appeal
Lowering your property taxes is always welcome. Whether you live in states with low tax rates, such as Alabama or Arkansas, or get tax bills that exceed $2,000—every single dollar matters.
If you are interested in getting some help with paying your taxes, we can assist! Find out how to file a property tax appeal for an inaccurate tax assessment or apply for tax exemptions the easy way!
How To Lower Property Taxes on Your Home
With sky-high property taxes throughout the USA, many people struggle to pay off their debts. The good news is, there are ways to pay less for your tax bills and save your hard-earned money. Below is the table showing the most popular methods for reducing your property taxes:
Method
Explanation

Revise your tax records

Since tax records are public and you can access them anytime, revise them and check if the assessor had made any mistakes while evaluating your property

Don't perform any home improvements

The more renovations you do, the higher your home value will be, and so will your taxes

Check for available exemptions

Each U.S. state offers property tax benefits for certain social groups, including:

Property tax exemptions for agricultural property owners

If you belong to any of the groups, you can apply for one or more exemptions and get significant help with paying your tax bills

File a property tax appeal 

You can submit a

property tax appeal letter

to your local assessor's office if you believe that your home value evaluation has gone wrong 
Reasons To Appeal Property Tax Assessment
Once you receive a valuation notice, you may realize that the figure is higher than expected. In such situations, the best bet is to search through your tax records and itemized list of property for potential mistakes. If you find any inaccuracies, you can appeal the assessor's decision and reduce your taxes.
Here are the most common errors you may find in your tax documentation:
The valuation report includes the assets you have sold, discarded, or moved to another location. It means that they aren't a part of the estimated property anymore and should be assessed in their current location

The assessor estimated parts of the property owned by someone else

The assessor evaluated your property twice by mistake

Your property is estimated as more valuable than it is

The estimated value of your home is higher because you provided the wrong property details, such as age, square footage, etc.

The property is estimated as more valuable than other similar houses in your neighborhood

The figure on your notice is drastically higher than last year, even though you did not make significant renovations or home improvements
Each situation mentioned above is a good enough reason to write an appeal letter and change the assessor's decision.
DoNotPay Is the Best Way To Appeal Property Taxes Fast
Preparing for the property tax appeal process and gathering the necessary evidence is daunting and time-consuming. Many people have trouble finding the instructions to submit their requests or include all the relevant details in their appeal letter. Such difficulties often make them give up on pursuing justice.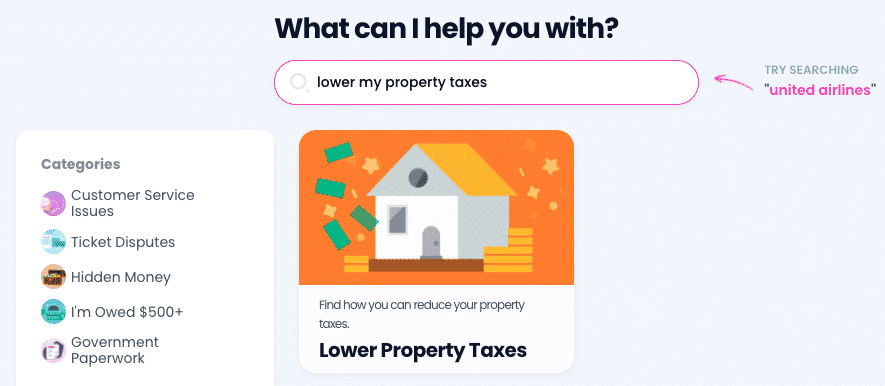 If you need some guidance on writing a killer appeal letter, use DoNotPay as your assistant! We created a handy service to help you fight unfair property tax assessments and reduce your property taxes the easy way. 
To use our service, visit DoNotPay in your preferred web browser and proceed as follows:
Navigate to the

Property Tax

feature

Disclose more info on you and your property

Give us a few moments to generate a customized manual that suits your needs
Our guide contains all the important information and precise instructions for:
Preparing the necessary supporting documentation

Writing your appeal letter and including all the required details

Addressing your appeal to the right institution
Consult our learning base to find out more about finding comparables for your appeal or filing property tax appeals in various parts of the USA, including Cook County, Fulton County, King County, Lake County, and many more.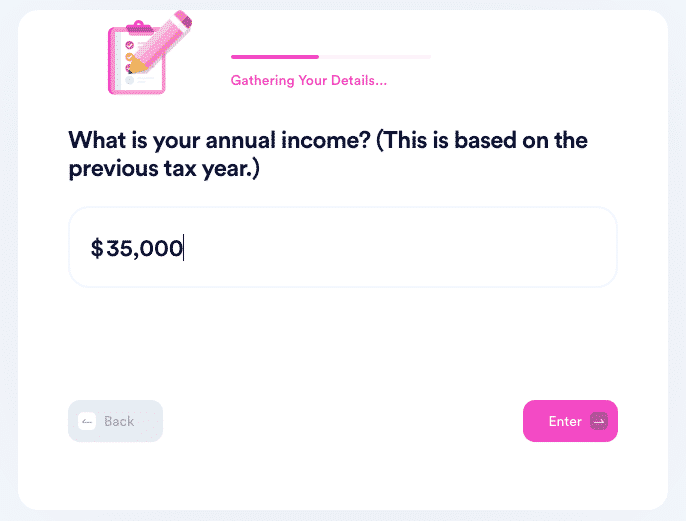 Get the Best Out of Property Tax Exemptions With DoNotPay
Apart from providing you with the best advice on appeal procedures, DoNotPay's manual will teach you how to get the best out of available property tax exemptions in your state. We identify all the tax relief options you qualify for and provide a full guide to applying for them. Check out our learning center and find more handy tips on claiming tax exemptions in:
How Are Property Taxes Calculated?
To determine your annual tax amount, local authorities need to multiply the local tax rate by your estimated taxable property value.
The state government determines the tax rate, while local officers called assessors usually estimate your home value. Their main task is to evaluate all parts of your property and the land where it sits, considering various factors, such as:
Property age

Overall condition

Local market value

Performed home improvements

Land acreage or property square footage
The frequency of such assessments varies depending on the location of your property. In some states, the authorities perform them once a year, while in others, they do it less often.
DoNotPay Offers a Variety of Services
DoNotPay is the ultimate virtual assistant that takes over all those annoying tasks you don't want to deal with!
Need to schedule your DMV appointment? Want to get your college fees waived? Have to draft a legal doc quickly?
We can do all that and much more!
Our app waits on the phone line with customer service of any company for you, reports robocalls, and helps you file lawsuits in small claims court. 
We can also help you deal with your parking tickets, get rid of spam emails and texts, or find and sign up for reputable clinical trials!
Keep Your Money in Check With DoNotPay
How often do you sign up for a free trial and then forget to cancel it before it expires? Unexpected charges are the worst, but you can prevent them if you use our free trial card. DoNotPay's virtual credit card is not connected to your bank account, which means that no money can be taken from it. 
We can also help you get refunds for unsatisfactory purchases or compensation from airlines for delayed or canceled flights.
In case you are struggling with warranty claims, bill payments, insurance, or tax reduction, DoNotPay can solve these issues as well. 
Our app also has the largest database of unclaimed assets in the United States, so you can find and claim your lost funds quickly.