Power of Attorney vs. Conservatorship—Key Differences and Characteristics
Are you looking to get a conservatorship or a power of attorney (POA) for yourself or a loved one who can't handle their finances anymore? If you can't decide which document would best suit your needs, fret not because DoNotPay is here to help!
We'll explain the power of attorney vs. conservatorship dilemma and help you choose a document that you will benefit from the most.
What Is a Power of Attorney?
A power of attorney is a legal document that allows a trustworthy person (called the agent) to make decisions for another person (called the principal) who is unable to do so.
There are different types of POAs, such as:
POA Type
Specification
General POA
Allows the agent to manage the principal's affairs while they're still healthy. It is terminated once the principal becomes physically or mentally incapacitated
Durable POA
Lets the agent make decisions in the principal's stead before and after incapacity. It can only be terminated if the:

Principal dies
Agent is unwilling or unable to continue
Principal revokes the POA

Limited POA
Grants the agent clearly defined and limited powers over the specified aspects of the principal's affairs for a limited time
Financial POA
Gives the agent powers to act on the principal's behalf when dealing with bills or any financial matters. It can be:

Immediate—Agent can handle the principal's financial affairs whether they're incapable of doing so themselves or not
Springing—Takes effect when the principal becomes incapacitated
What Is a Conservatorship?
A conservatorship is the appointment of a person (conservator) to manage and take care of an incapacitated person's (conservatee) financial and personal affairs. Unlike in a POA, the incapacitated individual cannot choose the conservator. The whole arrangement is court-ordered, and the conservatee can't revoke it. There are two types of conservatorships:
Differences Between Power of Attorney and Conservatorship
The main difference between the power of attorney and conservatorship is that the former is set up before a principal's incapacitation, while the latter is formed after the conservatee's incapacitation.
Another distinction is that:
Should You Get a Power of Attorney or Conservatorship?
If you can't choose between a POA and conservatorship, you need to know what an agent and conservator can do. Check out the table below for more details:
Agent's Duties and Powers
Conservator's Duties

Follows the instructions of the principal
Acts in the principal's best interest
Keeps a record of receipts, payments, and transactions conducted for the principal
Introduces themselves as an agent whenever acting in the principal's stead
Acts on the principal's behalf if they become mentally impaired
Signs checks for the principal
Files taxes for the principal
Manages the principal's bank accounts

Arranges the conservatee's care and protection
Decides on the whereabouts of the conservatee
Takes care of the conservatee's:

Meals
Health care
Clothing
Personal care
Housekeeping
Transportation
Shelter
Recreation
Well-being

Reports to the court on the conservatee's current status
Does Conservatorship Override Power of Attorney?
A conservatorship overrides a power of attorney, whereas a POA eliminates the need for a conservatorship. The court will review the POA before appointing a conservator, so the two arrangements can coexist.
DoNotPay Creates a Power of Attorney in Your Stead Fast and Easy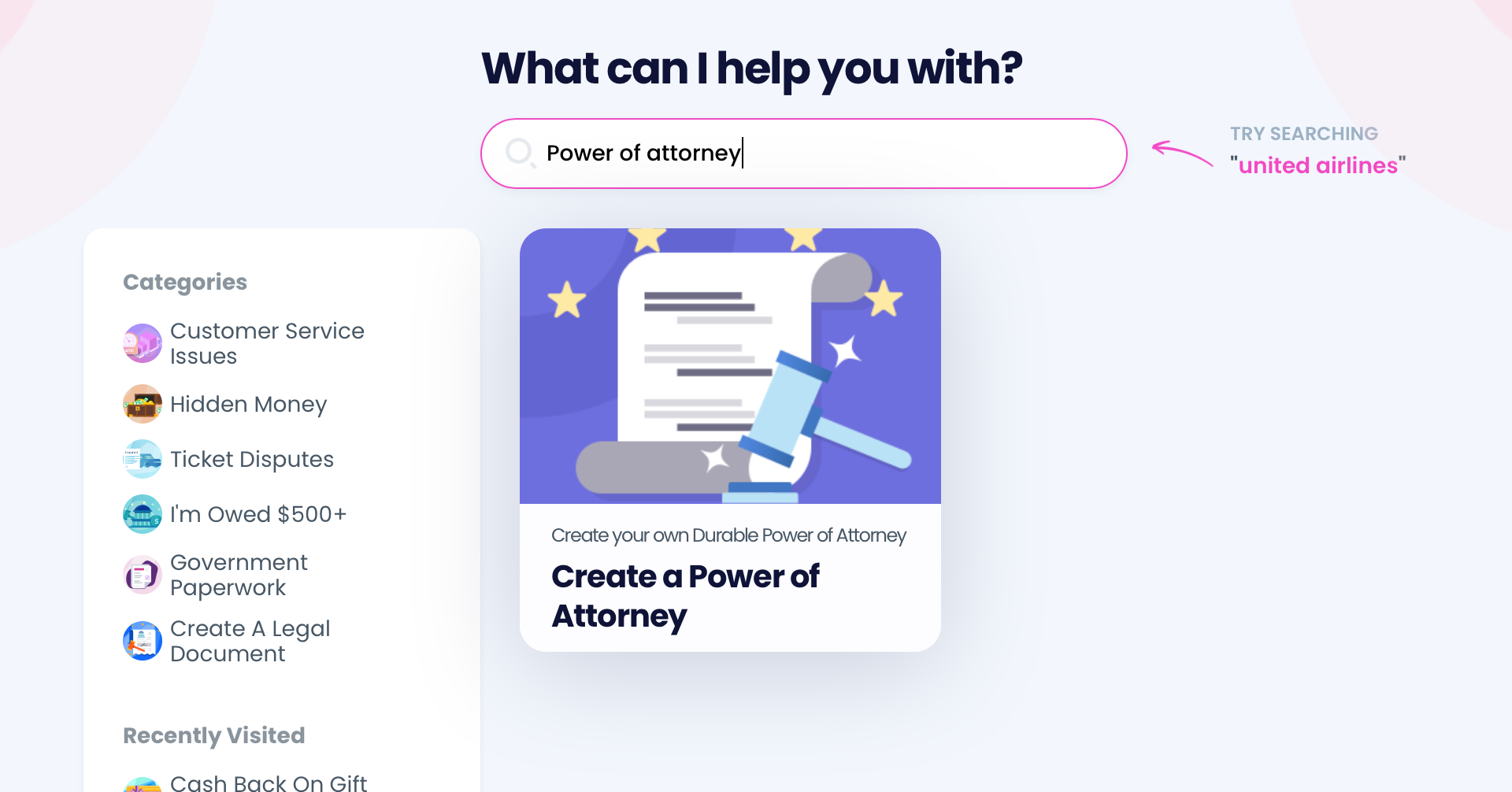 In case you decided that a power of attorney document is the right choice for you, DoNotPay can create one in minutes! You won't need to draft the document yourself or hire a lawyer to do it for you.
With our Create a Power of Attorney product, you'll be able to generate a professional POA document suited for your needs without breaking the bank! Here's how it works:
Access DoNotPay from your preferred browser
Select our Create a Power of Attorney product
Provide the info you want to include in the POA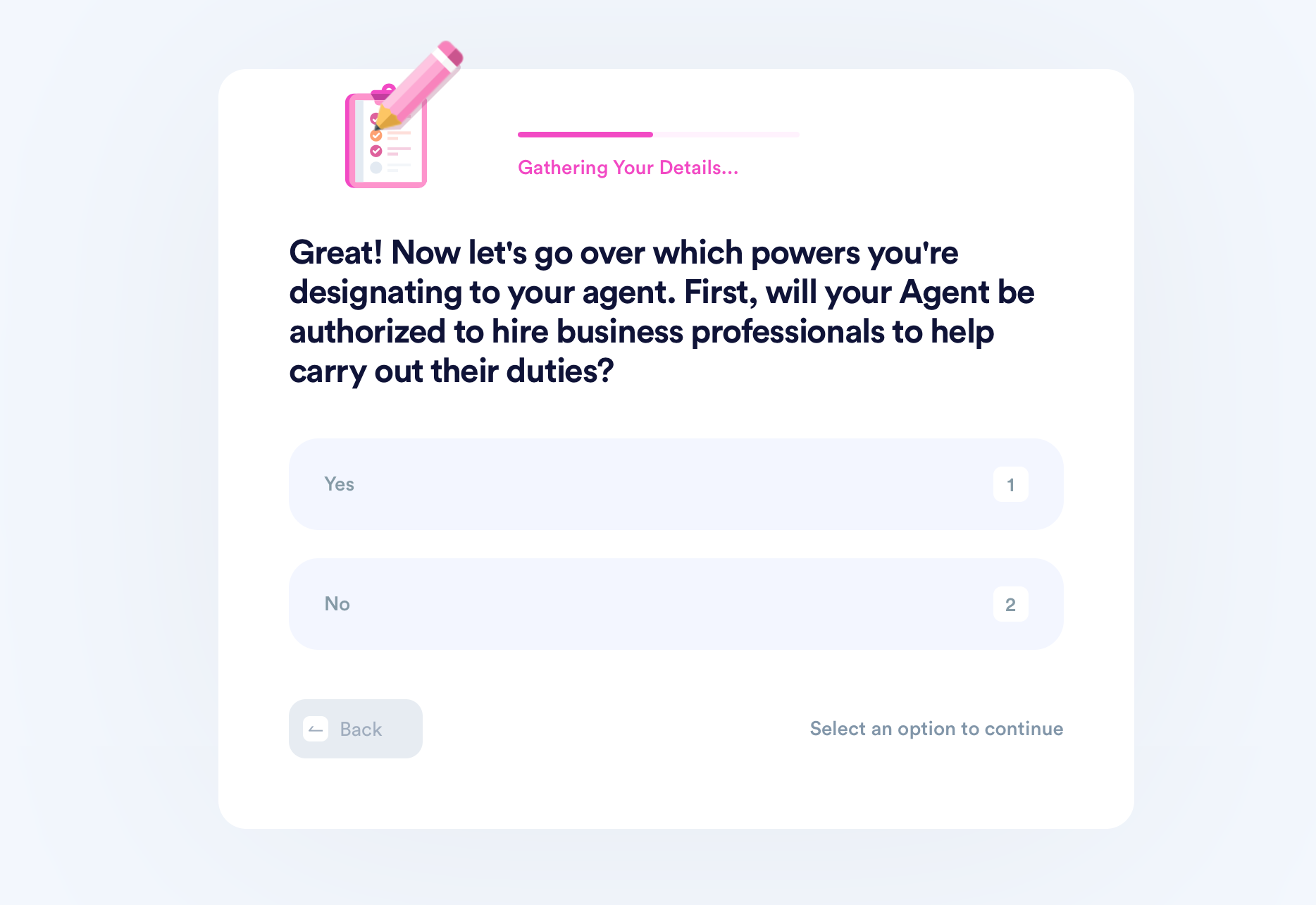 We'll automatically generate the document for you. Even if your local laws don't mandate notarization, it's desirable to have your power of attorney notarized, adding legal weight to it.
In case you need an easy solution for that, DoNotPay has got your back! Use our Notarize Any Document tool, and we'll set up an appointment with an online notary in no time.
If you have any questions regarding the power of attorney documents, we can provide answers.
Check out some of our articles below:
Communication Troubles? Say No More!
Yes, communication is the key, and DoNotPay vows to provide you with the best, most convenient methods to relay or protect your message—whether it's correspondence with your business partner or a loved one who's serving time.
Check out what you get by using our platform:
Use DoNotPay for a Better Shopping Experience
If you have a tendency to shop till you drop, some issues with purchases are bound to happen. Customer rights and satisfaction is what DoNotPay is passionate about.
With your subscription, you will be able to: