How To Draft a Power of Attorney in Mississippi in No Time
Creating a power of attorney (POA) is a difficult process as it requires you to follow many important steps. You can always hire a lawyer to draft a POA for you, but this option can cost a fortune.
With DoNotPay, drafting a power of attorney in Mississippi doesn't have to be a hassle. Our app's Create a Power of Attorney feature can generate a professional power of attorney letter for you in a few minutes!
What Is a Mississippi Power of Attorney?
A Mississippi power of attorney document allows a trusted person (the agent) to act on behalf of the principal and deal with important financial, medical, and other matters. The agent's powers depend on the POA type that the principal chooses.
A POA document in Mississippi can be:
General—Gives the agent authority to make financial, medical, and legal decisions in the principal's stead. This type of POA terminates once the principal is proved to be unable to make decisions on their own
Durable—Allows an agent to oversee the principal's financial and legal matters even after they are declared mentally incapacitated
Springing—Comes into effect only after the principal becomes incapacitated
Financial—Permits the agents to take care of the principal's financial affairs, such as paying bills, handling real estate, managing taxes, and similar
Limited—Grants limited powers to the agent or limits certain powers timewise
Medical—Gives the agent the right to make end-of-life or health care decisions
Mississippi Attorney-in-Fact Obligations
An agent in Mississippi has to act in:
Accordance with the principal's expectations and in their best interest
Good faith and in the range of their granted authority
A way that ensures there are no conflicts of interest between him or her and the principal
An attorney-in-law also needs to:
Keep a record of all principal's receipts, disbursements, and transitions
Cooperate with the person authorized to make health-care decisions for the principal
Try to preserve the principal's estate plans
How To Draft a Mississippi Durable Power of Attorney
If you want to grant authority to an agent by drafting a Mississippi durable power of attorney on your own, check out the table below for details:
Steps To Take
Details
Pick an agent
Choose an agent who will act according to your best interest and someone who is:

Loyal
Trustworthy
Qualified

Include dates
Specify the dates, such as the:

Signing date of the POA
Date the POA becomes effective
Termination date (if applicable)

Enter personal information
Add the following information of both parties:

Names
Addresses
Contact info, such as:

Email addresses
Phone numbers
Fax numbers

Specify your agent's powers
List all the powers you want your agent to have
Make your POA official
Sign the power of attorney agreement in front of a notary as the Mississippi state laws require notarization. The notary will:

Witness the signing of the document
Confirm the identities of all parties by checking their IDs, passports, or driving licenses
Make sure that no one is under any influence of alcohol or narcotics

The notary's signature will add legal weight to your POA
What You Should Know Before Drafting a Mississippi POA
Here are the answers to some frequently asked questions regarding durable power of attorney documents in Mississippi:
Can an agent change or alter the principal's will?
What happens if an agent violates a POA?
Can a power of attorney be created between siblings?
Can the principal act independently after giving power of attorney?
Can an Agent Change or Alter the Principal's Will?
A will cannot be changed, revised, or altered by an agent, even in the case of the principal's mental incapacitation.
What Happens if an Agent Violates a POA?
In case an agent violates a power of attorney, they will have to:
Restore the value of the principal's property to what it was before the violation
Reimburse the principal for the attorney fees (if applicable)
Can a Power of Attorney Be Created Between Siblings?
A power of attorney can be created between siblings.
Can the Principal Act Independently After Giving Power of Attorney?
Giving a power of attorney doesn't prevent the principal from acting independently and conducting business on their own.
DoNotPay Can Draft a Professional Mississippi Power of Attorney for You in a Flash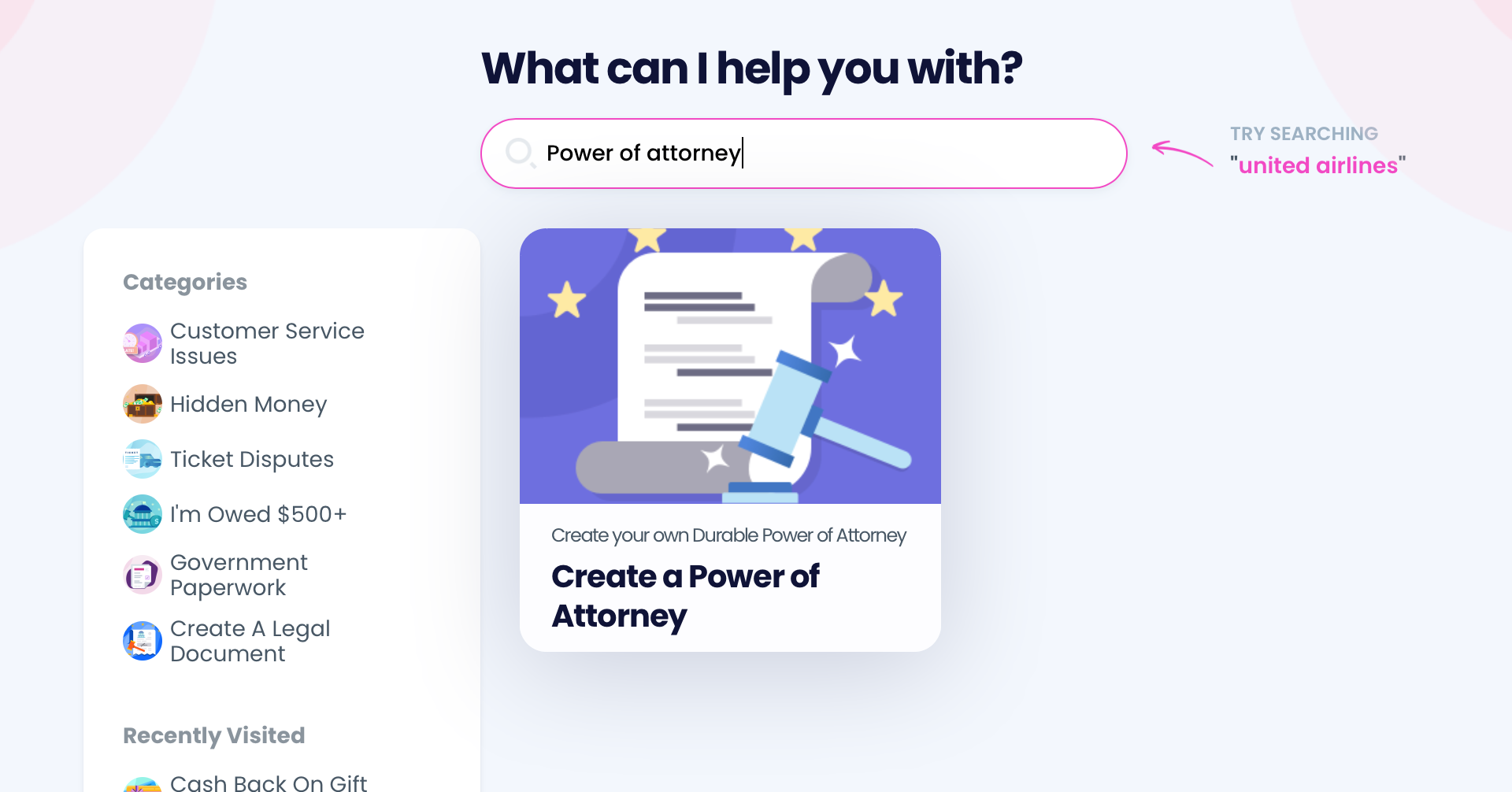 Do you need a power of attorney letter, but you don't want to draft one yourself or pay lawyers to do it for you? DoNotPay has the perfect solution for you!
Check out our Create a Power of Attorney feature and get a professional POA in a few clicks. Here's how it works:
Select our Create a Power of Attorney feature
Give us the necessary details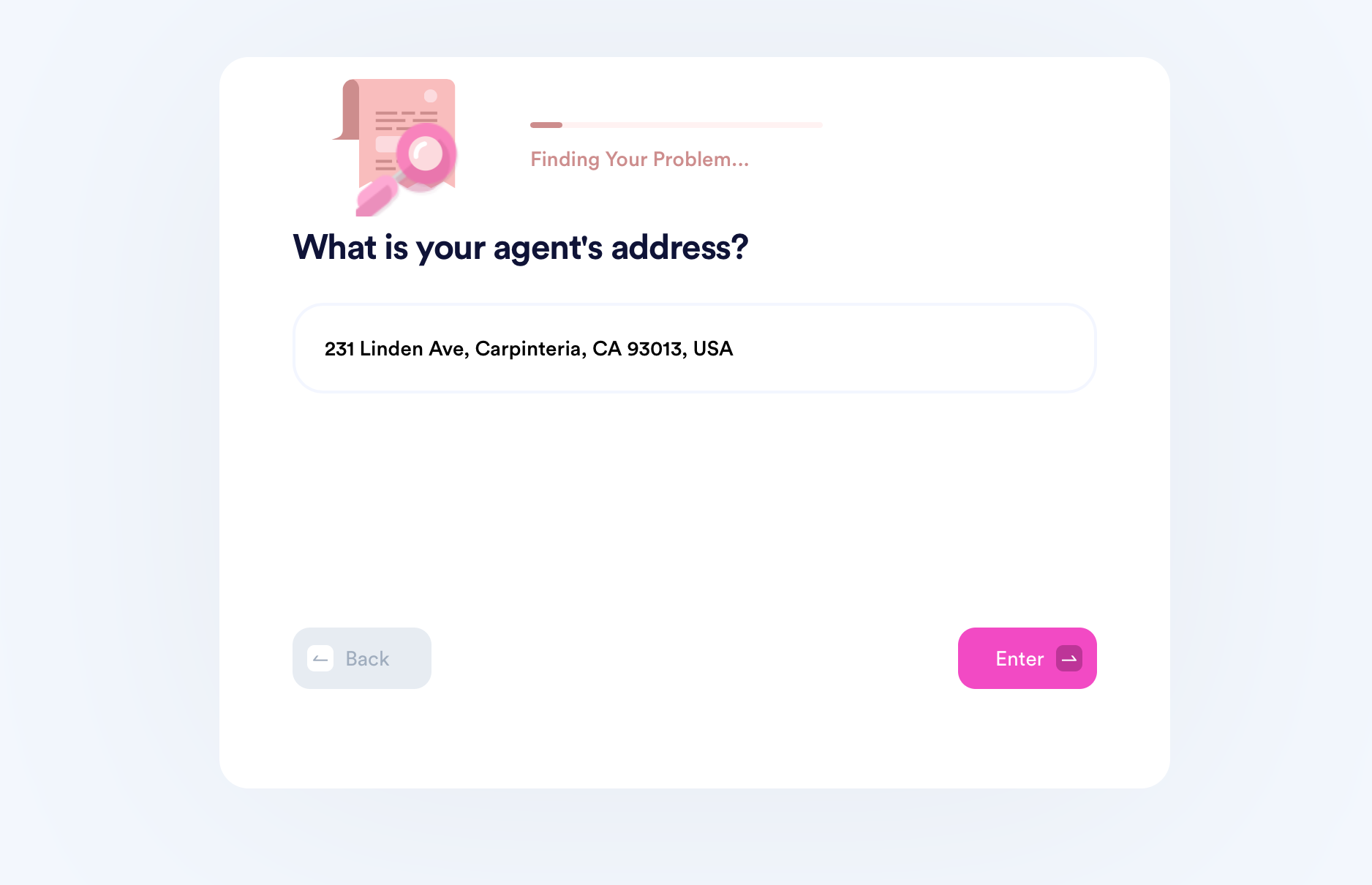 Once you submit your request, we will automatically draft a POA for you. You can use the same product to schedule an appointment with an online notary and get your power of attorney notarized in no time. We will connect you with a 24/7 notary via a video call, and they will witness your signature and notarize the document virtually in a matter of minutes.
Take Control of Your Finances
DoNotPay is a great way of taking care of your money, whether you're cost cutting or looking for some extra income. Your new virtual assistant will help you:
Explore All the Facets of Our Multi-Purpose Platform
Our app is great for helping you with your money, but the benefits of your DoNotPay subscription don't stop there. The portfolio of DoNotPay's products and services is so diverse that anyone can find something useful to make their daily tasks easier.
We can help you deal with annoying DMV appointments, protect your privacy by offering a burner phone number, or avoid trips to a post office with our mailing service!
Find a more comprehensive yet cheaper subscription—we'll wait!