Get a Power of Attorney in Illinois in a Few Easy Steps
A power of attorney (POA) can grant immense authority to a person acting as a POA agent. Not only should a principal choose their agent carefully, but the document needs to meet state requirements for the POA to be valid.
What are the specifics of a power of attorney in Illinois? Find out with DoNotPay. We provide relevant information and assistance in drafting your POA.
Understanding Illinois Power of Attorney
Since the Illinois power of attorney needs to comply with state law, i.e., the Illinois Power of Attorney Act, here are some basic requirements your POA letter needs to include:
A designation of an agent
A written description of the agent's powers
In addition, the power of attorney document needs to be notarized and signed by:
A principal
An attorney-in-fact or agent (who must be at least 18)
Both the principal and the agent need to have a copy of the POA agreement for it to be effective.
Different Types of Power of Attorney in Illinois
There are different types of power of attorney depending on what kind of decisions the principal would like the agent to make on their behalf.
Here's what you can choose:
How To Appoint Illinois Power of Attorney Agent
When choosing an attorney-in-fact, a principal should pick a person they can trust to look out for their best interests, respect their wishes, and not abuse the granted powers.
A principal can appoint more than one agent, and they can make decisions regarding the specific affairs separately or together. If a principal chooses multiple agents, they could consult each other about all matters. They might also disagree on some decisions, which can lead to delays in the implementation.
As the powers the principal delegates to their agent(s) can be immense, the principal might want to require the attorney-in-fact to:
Keep detailed and accurate records
Provide regular reports and updates
Respond in a professional and timely manner
If the agent doesn't fulfill the specified obligations to the principal's satisfaction, they can revoke the power of attorney at any time. If the principal decides to do that, they should:
Notify their agent in writing
Retrieve all POA copies from any third parties that have them (e.g., doctors, bankers, etc.)
How To Get a Power of Attorney in Illinois
To appoint a power of attorney, the principal has to be of sound mind and mentally competent. In some cases, a court might ask for a doctor's evaluation to verify the principal's competence.
Here are the necessary forms required by Illinois laws:
| | |
| --- | --- |
| Illinois Power of Attorney Forms | Purpose |
| The Illinois Statutory Power of Attorney for Property | To appoint an agent to handle real estate transactions on the principal's behalf |
| The Illinois Statutory Power of Attorney for Health Care | To grant an agent the authority to make medical decisions for the principal |
As the forms might be confusing because of the legal jargon, here's what you can do to make sure you fill them out correctly:
Consult a lawyer—Not every attorney is knowledgeable of POA-related matters, but you could inquire who is. This service may be pricey, so if you can't afford it, consider the following option
Sign up for DoNotPay—Our AI-powered app can help you prepare a power of attorney document that meets the legal requirements and your specific needs
DoNotPay Is a Convenient POA Generator
DoNotPay uses artificial intelligence to combine gathered state-specific requirements with the information you provide to generate a power of attorney tailored to your particular circumstances.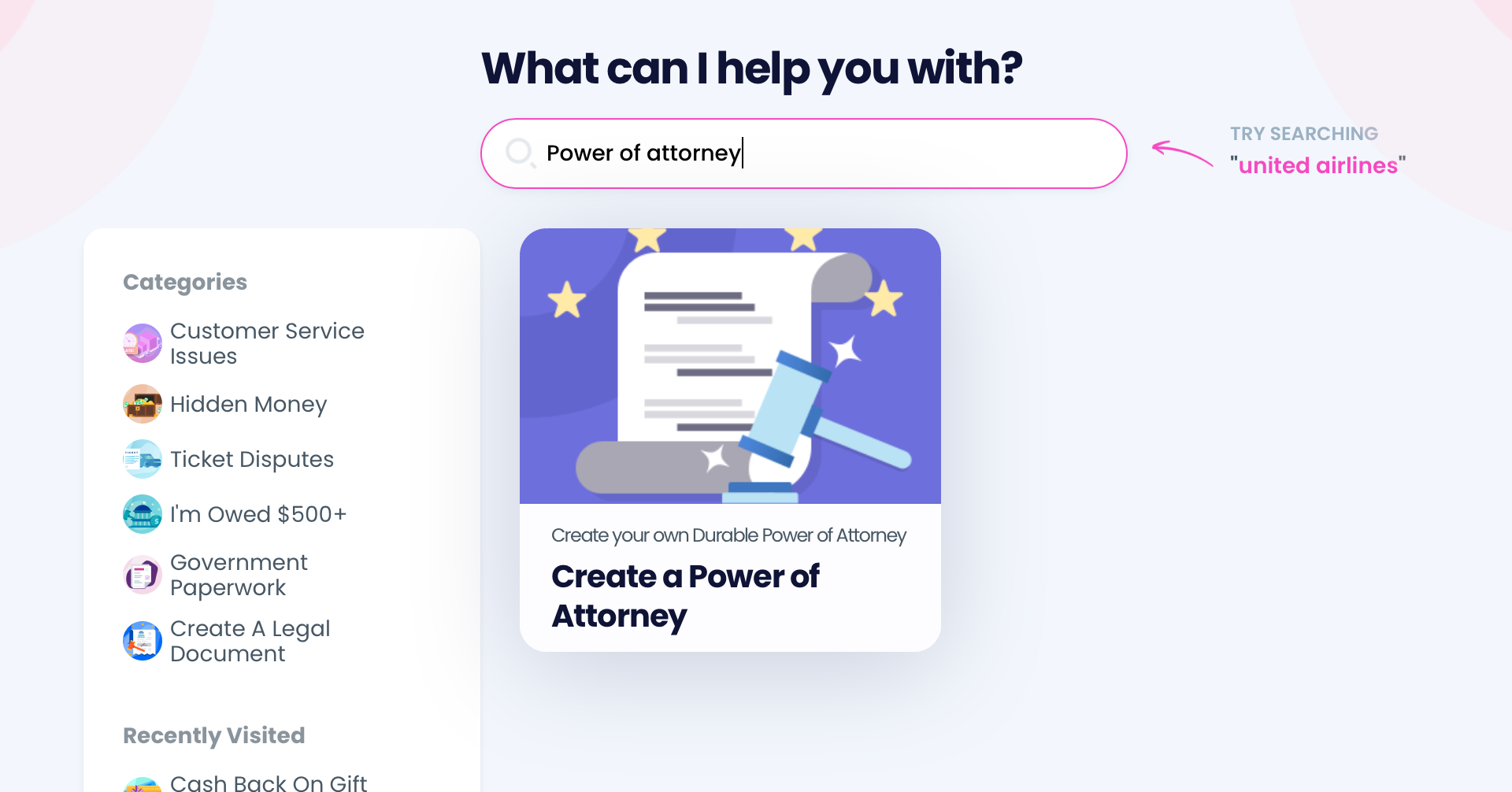 Is it complicated? No, here's how you do it. Subscribe to DoNotPay and complete these steps:
Select the Power of Attorney product
Answer a few questions to help us determine what type of POA is suitable for you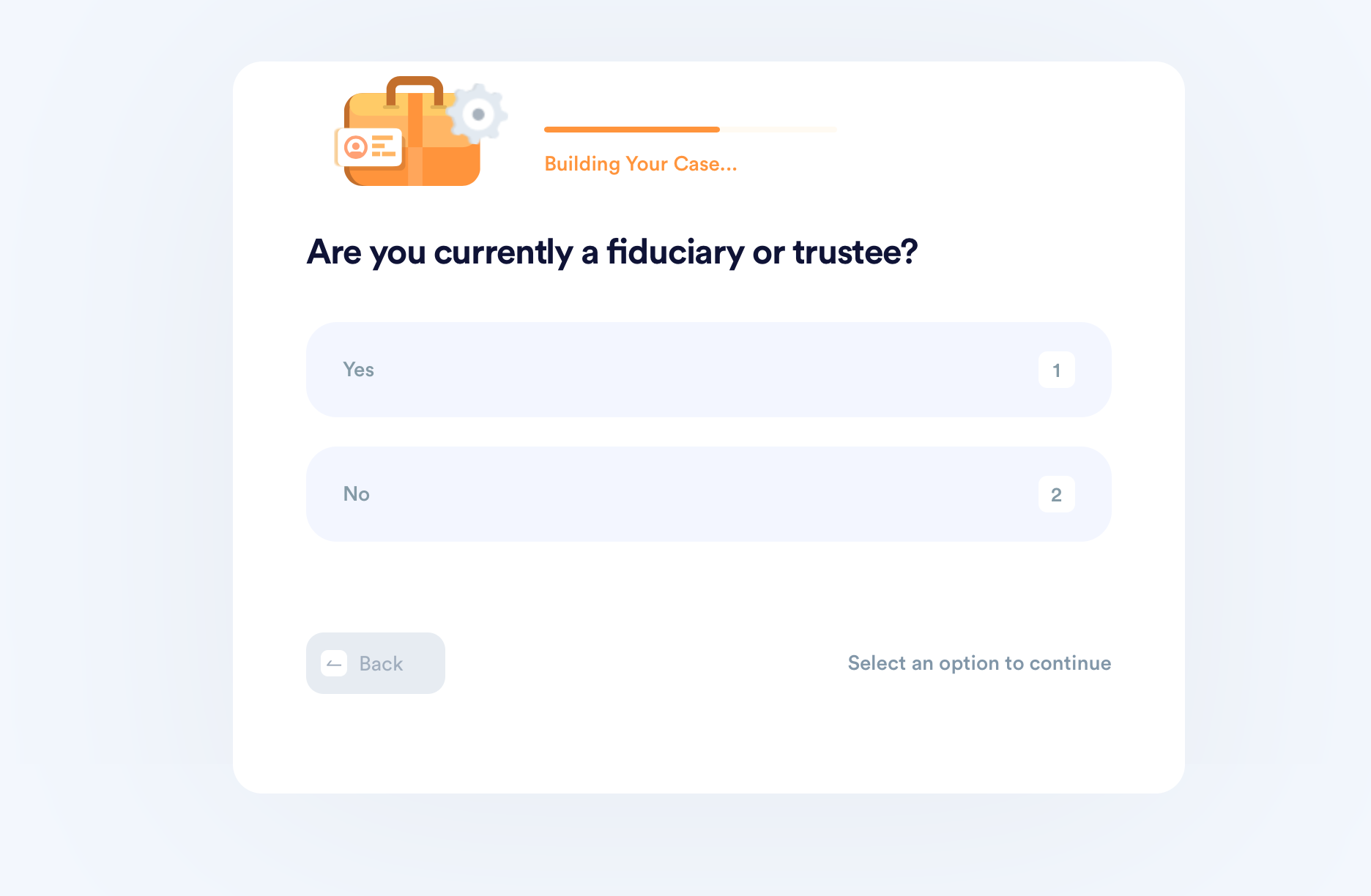 Our app will process the provided information and send you a document with two important notices both parties should review.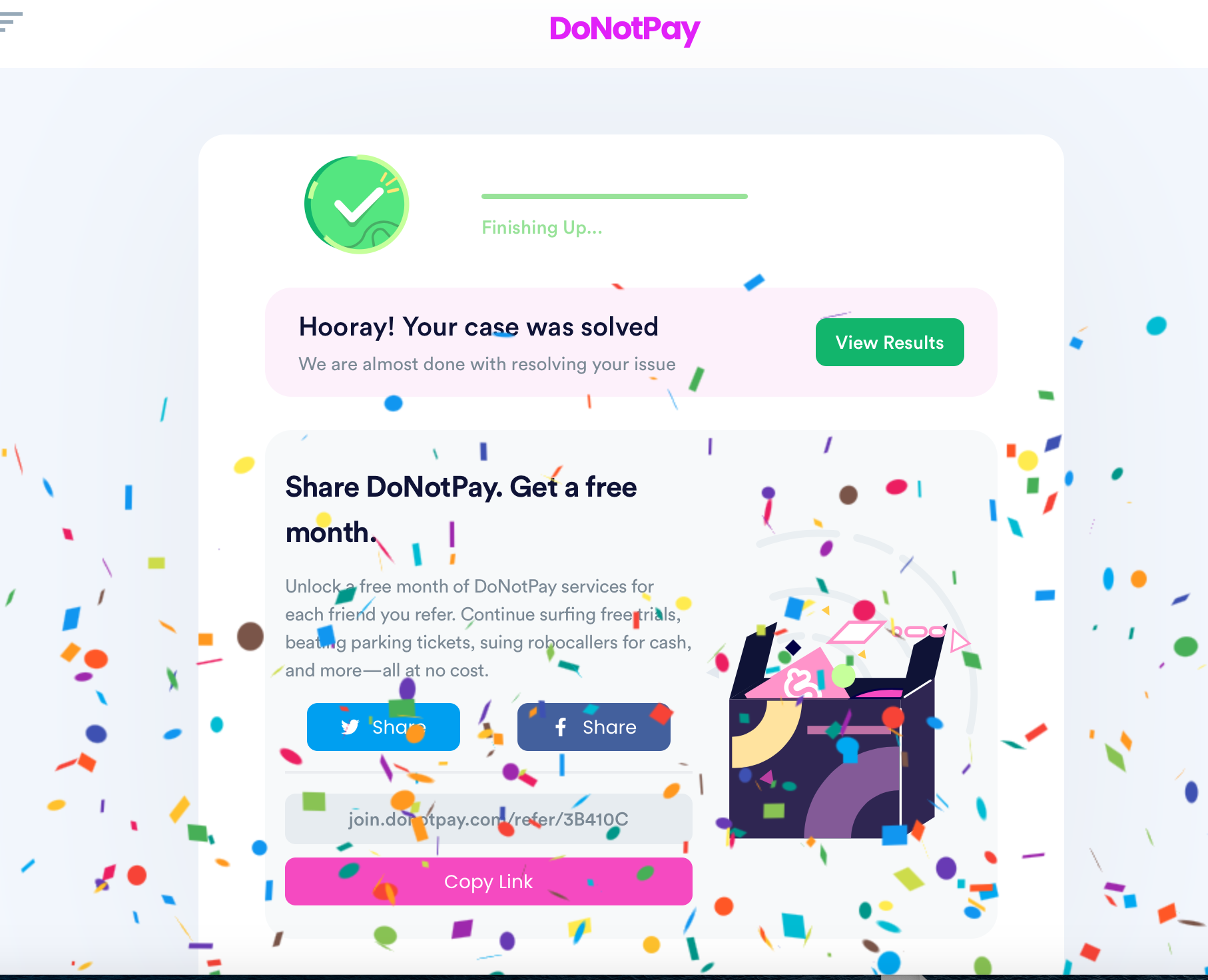 If your state requires power of attorney documents to be notarized (and most of them do), we will connect you with a notary public who can notarize your POA agreement remotely 24/7!
Paying for Lawyers? We Don't Think So!
For an average Joe, any mention of legal terminology and complicated administrative processes is likely to cause a headache, and understandably so! Still, you don't have to jump the gun and hire expensive lawyers for the smallest matters.
It's the 21st century, and everything is automated. Why would it be different with bureaucracy? DoNotPay can help you draft efficient neighbor complaint letters, prepare you for a small claims court appearance, or create standardized legal documents and have them notarized online.
Our app is a great resource for fighting workplace discrimination, stopping stalking and harassment, protecting copyrights, securing compensation for victims of crime, and even reducing property taxes—all at a fraction of the price of traditional legal help.
Need To Do Some Penny-Pinching?
Whether you're saving for rainy days or a new gadget, DoNotPay can provide numerous options to save and earn more cash.
Do you need help with utility bills? Are you wondering how to get those few dollars left on your gift cards? Are you unsure about how to find your unclaimed money? Our app has the answers to all those questions.
With our assistance, you'll be able to enter raffles, start free trials with no risks, participate in lucrative clinical trials, or claim refunds for late deliveries!