Power of Attorney for a Child Explained in Detail
Entrusting your minor child to someone isn't an easy decision, but sometimes you have to do it. Is a power of attorney for a child the appropriate document for your current situation? Do you need to consult a lawyer before drafting the agreement?
Scroll down to find the answers to these and other relevant questions. DoNotPay can help you make a suitable document in a few clicks!
What Does a Power of Attorney for a Child Do?
A power of attorney document gives authority to an individual to act on another person's behalf. The former is called an agent, and the latter is a principal.
A parent can grant power of attorney (POA) to an agent to take care of their child for a specified time or in particular circumstances.
When To Use a Parental Power of Attorney
You can use a power of attorney if you are going to be away from your child for a specific period, including when you:
Will be admitted to a medical facility for treatment
Are in the military and will be deployed for an extended period
Need someone to take care of your child while you are in prison
Have to leave your child in someone's care for work, vacation, or some other reasons
A parent should define the extent and nature of the agent's powers that can include making:
Only specific types of decisions, e.g., about the child's schooling or medical treatments
More general decisions any parent would do, i.e., grant complete parental authority (if your state laws allow it)
Power of Attorney vs. Legal Custody and Guardianship?
While a power of attorney grants a person—who is not a parent or legal guardian—the temporary right to make decisions about the welfare of a child, the parent:
Still keeps the lawful parental rights
Can revoke a POA at any time for any reason
On the other hand, with guardianship or legal custody:
The legal guardian gets permanent parental authority
The parent has no longer the right to make decisions for the child
Only a court can change guardianship and establish legal custody.
Power of Attorney for Children—Legal Requirements
A power of attorney for a child needs to meet state legal requirements, including the following:
Both parents or legal guardians have to sign the POA document if they share legal custody
Most U.S. states require POAs to be notarized
Some states mandate the agreement to be filed with the court
The guardians can revoke a power of attorney for any reason at any time
You should research your POA state rules to create, execute, or revoke the document properly.
How To Get a Medical Power of Attorney for a Child?
If a parent needs to be away from his or her child, a temporary medical power of attorney for a child gives another adult the authority to make decisions in case of medical emergencies.
The appointed POA agent can make medical decisions, sign required consent forms, and ensure the child gets suitable medical treatment during the parent's absence.
A medical POA for children is typically created when:
Parents go away for work, vacation, or military deployment
Children move to another town or state for school or to live with their relatives
If the latter is the case, your POA document needs to comply with the legal requirements of the state your child will live in.
How Long Does a Power of Attorney for a Minor Last?
This type of power of attorney is commonly a limited POA and should specify when the agent's powers start and end. Some U.S. states restrict the duration of a power of attorney for a child to six months or one year.
If the parent wants to extend the agent's authority, he or she needs to execute another POA letter when the previous document's validity expires.
Federal law allows a power of attorney for a minor child to last longer if a parent is in the military and deployed (abroad). In this case, a POA can last until the parent returns.
A Power of Attorney for a Minor Child Template
Here is what a power of attorney for a child should include:
POA Sections
More Information
Parent's and agent's information

Names
Addresses
Phone numbers

If you appoint multiple agents, you need to name all of them in the POA document

Parent's contact details
This part should specify how the parent can be contacted while away from their child, i.e.:

Phone numbers
Physical and email address

Child's information
POA duration
Specify when the agent's powers start and end
Delegated powers
All powers and authority delegated to the agent need to be specified
Signatures
The POA document needs to be signed by:

Both parents or legal guardians
Agent(s)
Witnesses

Most states require the POA document to be signed in front of a notary public
While you can find templates for a general or medical power of attorney for a child online, you need to adjust them to your state regulation. Register for DoNotPay to create a power of attorney smoothly.
DoNotPay Helps You Prepare a Power of Attorney To Meet the Necessary Requirements
When drafting your POA document, you can consult a lawyer to ensure the agreement complies with legal and personal requirements, but this service comes at a price.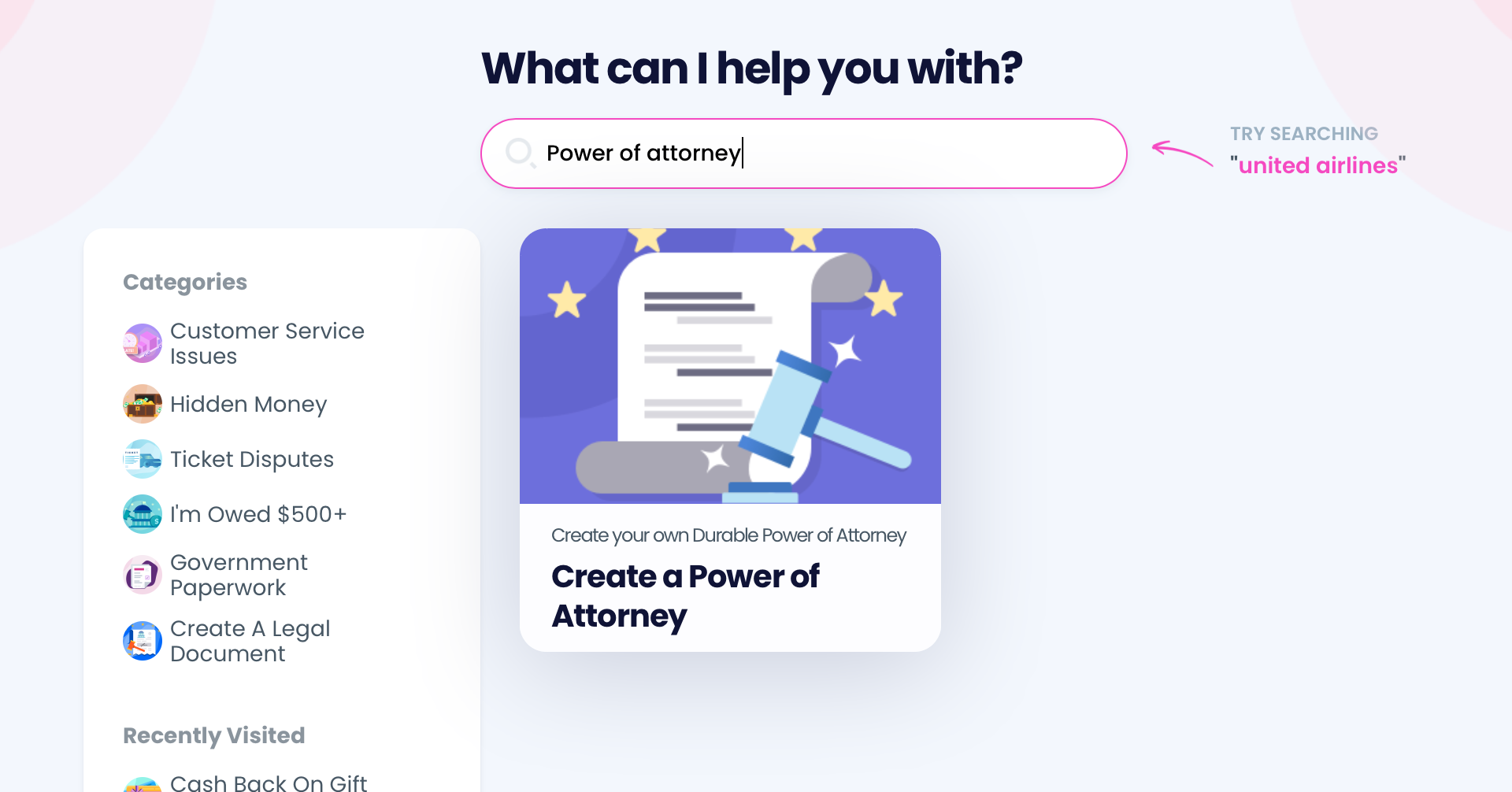 If you'd like to avoid wasting time with dodgy online templates or money on hefty legal services, subscribe to DoNotPay and take these steps:
Select our Power of Attorney tool
Answer a few questions from our chatbot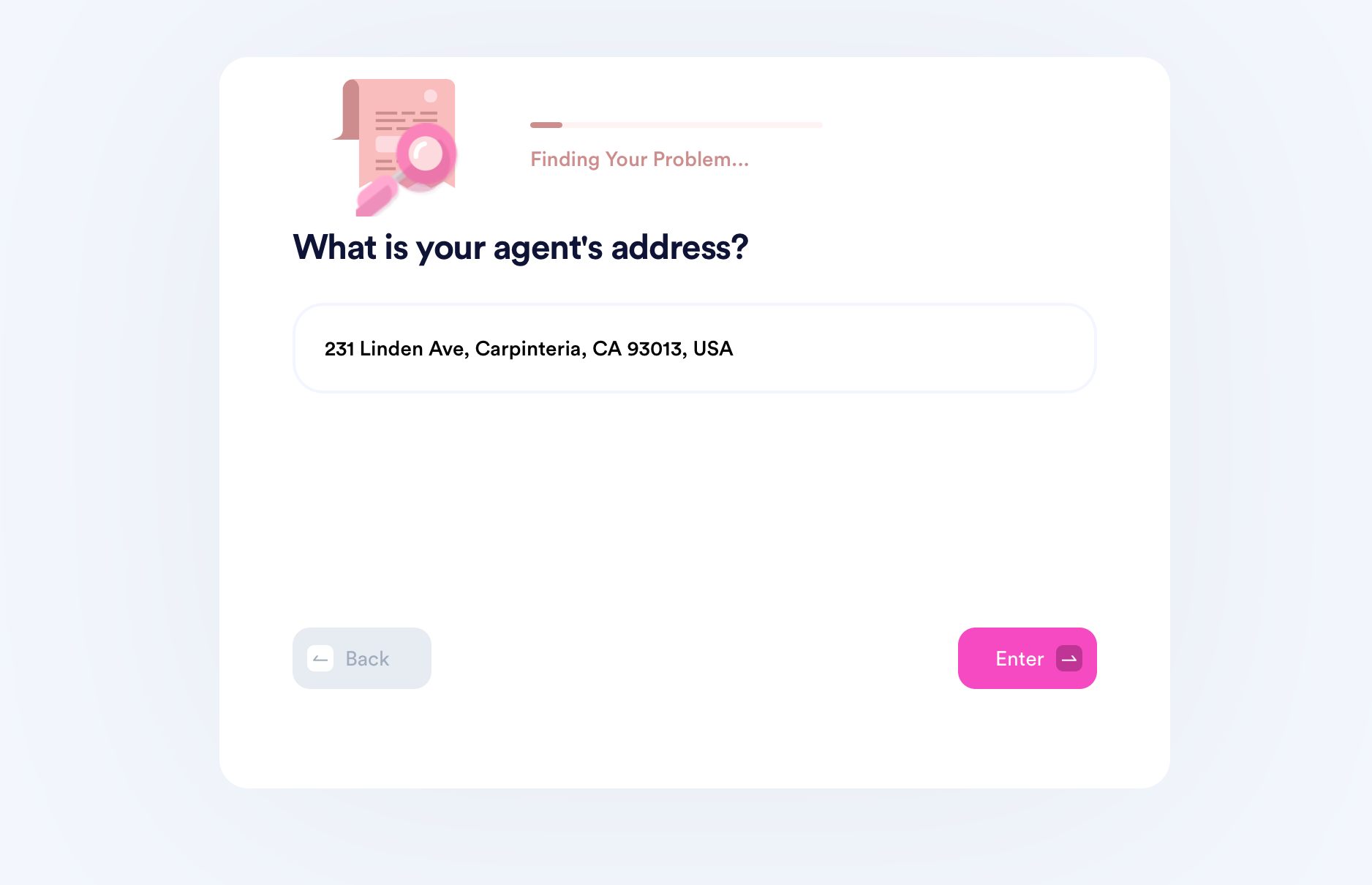 We'll use the provided information to generate a POA document customized to meet your wishes and circumstances. Our app delivers the document with two notices you and your agent should read before signing the agreement.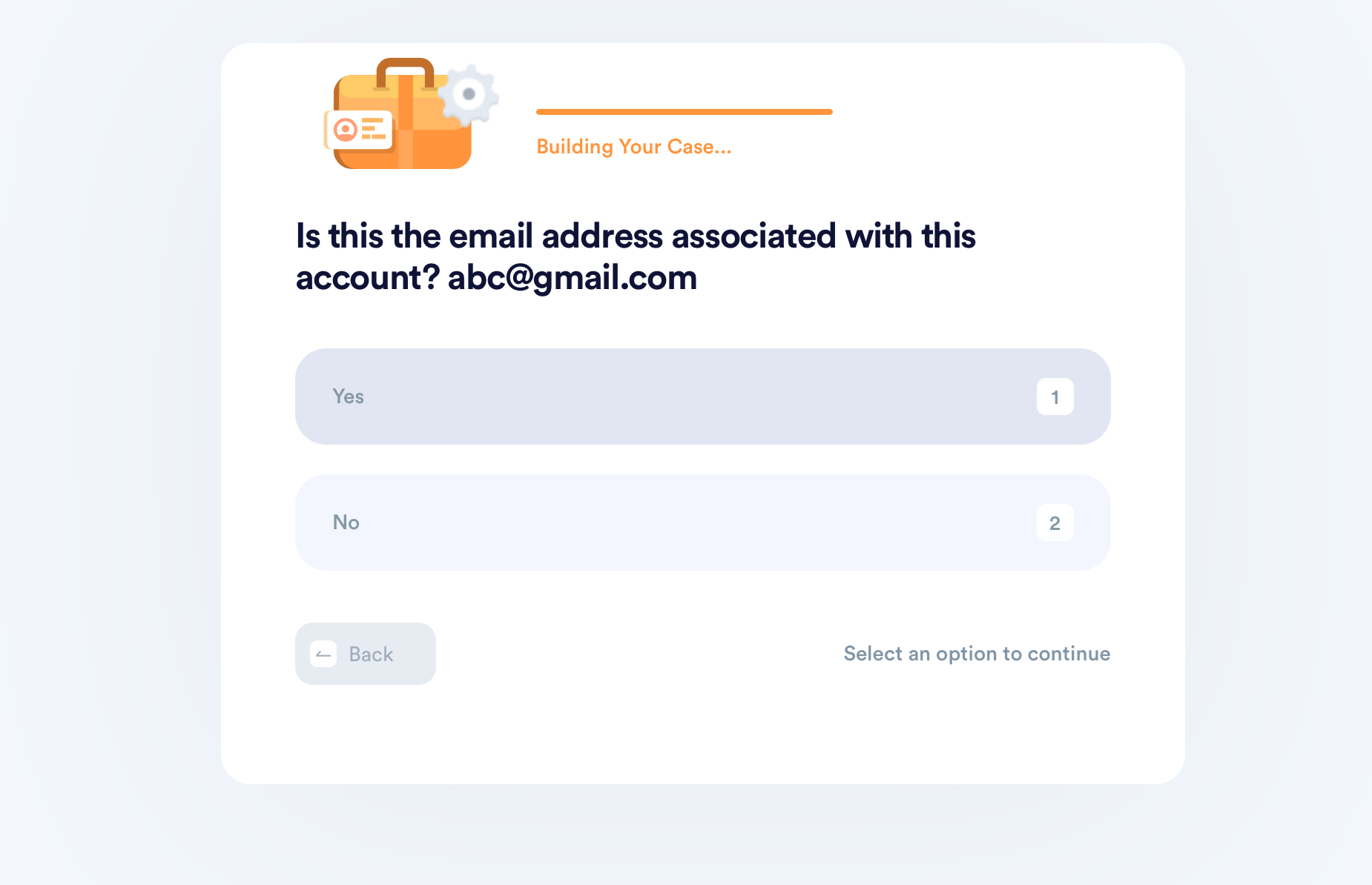 Another aspect you should take advantage of is getting your POA or any other legal document notarized via DoNotPay. We can connect you to a certified notary public who can perform the service conveniently via a live video call.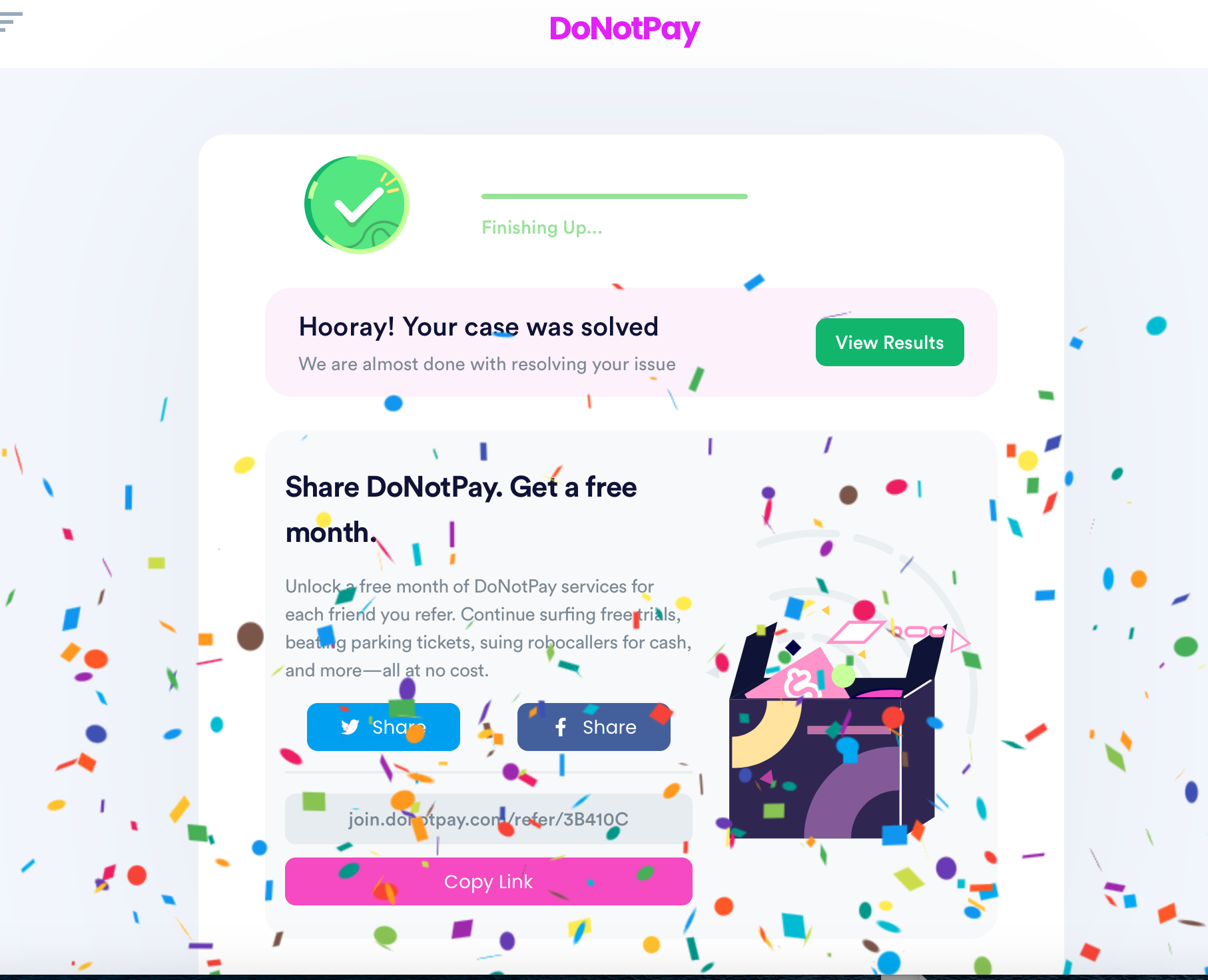 Interested in other POA-related matters? Explore our website as we offer numerous helpful guides to durable, springing, financial, or state-specific powers of attorney.
Communication Troubles? Say No More!
Yes, communication is the key, and DoNotPay vows to provide you with the best, most convenient methods to relay or protect your message—whether it's correspondence with your business partner or a loved one who's serving time.
Check out what you get by using our platform:
Use DoNotPay for a Better Shopping Experience
If you have a tendency to shop till you drop, some issues with purchases are bound to happen. Customer rights and satisfaction is what DoNotPay is passionate about.
With your subscription, you will be able to: