All You Wanted To Know About the Portugal Tourist Visa for Americans
Whether you are visiting Portugal to hear authentic fado sounds, taste fine port wine, or see its world-famous beaches, you should ensure your trip goes without a hitch.
Pre-travel bureaucracy can make you anxious, especially if you are having trouble filing your Portugal tourist visa application. To help you avoid any complications, we created an all-in-one guide revealing everything you should know about the process of entering this country. You will find out:
If you need a tourist visa for traveling to Portugal
What the entry requirements are
What travel restrictions the COVID-19 pandemic brought about in Portugal
How to contact the Portuguese embassy
What using DoNotPay for a simpler visa application looks like
Is Getting a Portugal Tourist Visa Necessary for U.S. Citizens?
U.S. citizens are not required to apply for a tourist visa when visiting Portugal as long as they are staying for less than 90 days within six months. The only document they need to have is a valid U.S. passport. If you don't bring it with you or lose it on your way to the country, you won't be able to pass the control and will be returned to the last airport you departed from.
What Do You Need To Enter Portugal as a U.S. Citizen?
You must comply with the requirements provided by the U.S. Embassy and Consulate in Portugal. Here's a table with a simple criteria checklist you should consider:
| | |
| --- | --- |
| Requirement | Details |
| Minimal passport validity after the trip | Three months |
| Required number of blank passport pages | Two pages |
| Required vaccinations (not related to the ongoing COVID-19 pandemic) | None |
| Entry currency restrictions | ≤$10,000 |
| Exit currency restrictions | ≤$10,000 |
| Additional procedures | Registration with the Portuguese Immigration Service (SEF) by submitting a Declaration of Entry Form—if you are not staying at a hotel or similar place |
| Additional documents | Authorization letter or a child travel consent form—if you are traveling with a minor |
What Kind of COVID-19 Restrictions Does Portugal Impose?
Due to events caused by the COVID-19 pandemic, non-essential tourism trips to Portugal from the U.S. are currently possible only with a negative COVID-19 test. All travelers that are two or more years old must provide this type of proof when entering Portugal.
A nucleic acid amplification test (NAAT) must be taken within three days before setting off on the trip. If you opt for a rapid antigen test (TRAg), it can't be older than 24 hours.
Another option is to provide a statement from a licensed medical care practitioner. It should state that you recovered from COVID-19 within three months before entering the country. This document must be submitted along with an appropriate attestation.
Note that the measures are updated regularly, which means that the rules can change. The best way to remain informed is to follow the latest updates on the official website of the U.S. Embassy and Consulate in Portugal.
How To Get in Touch With the Embassy or Consulate in Charge
Do you have questions regarding any aspects of traveling to Portugal as a U.S. citizen? If yes, you can express all your concerns to the two main institutions in charge:
U.S. Embassy Lisbon
U.S. Consulate Ponta Delgada
Here are the contact methods and details for both options:
Institution
U.S. Embassy Lisbon
U.S. Consulate Ponta Delgada
Phone
+(351) (21) 770-2122
+(351) (296) 308-330
Email
conslisbon@state.gov
conspontadelgada@state.gov
Fax
+(351) (21) 727-2354
+(351) (296) 287-216
Address
U.S. Embassy Lisbon

Av. das Forças Armadas, Sete-Rios

1600-081 Lisbon

Portugal

U.S. Consulate Ponta Delgada

Av. Príncipe do Mónaco No, 6-2 F

9500-237 Ponta Delgada, Açores

Portugal
Use DoNotPay for a Smoother Visa Application Process
Portugal may not require a tourist visa, but many other countries have specific requirements that may be difficult to keep up with. The problem lies in various available sources of information that aren't always reliable or updated according to the latest decisions of the embassy.
If you want to have all the help and instructions you need in a single place, search no more—DoNotPay will show you the right way!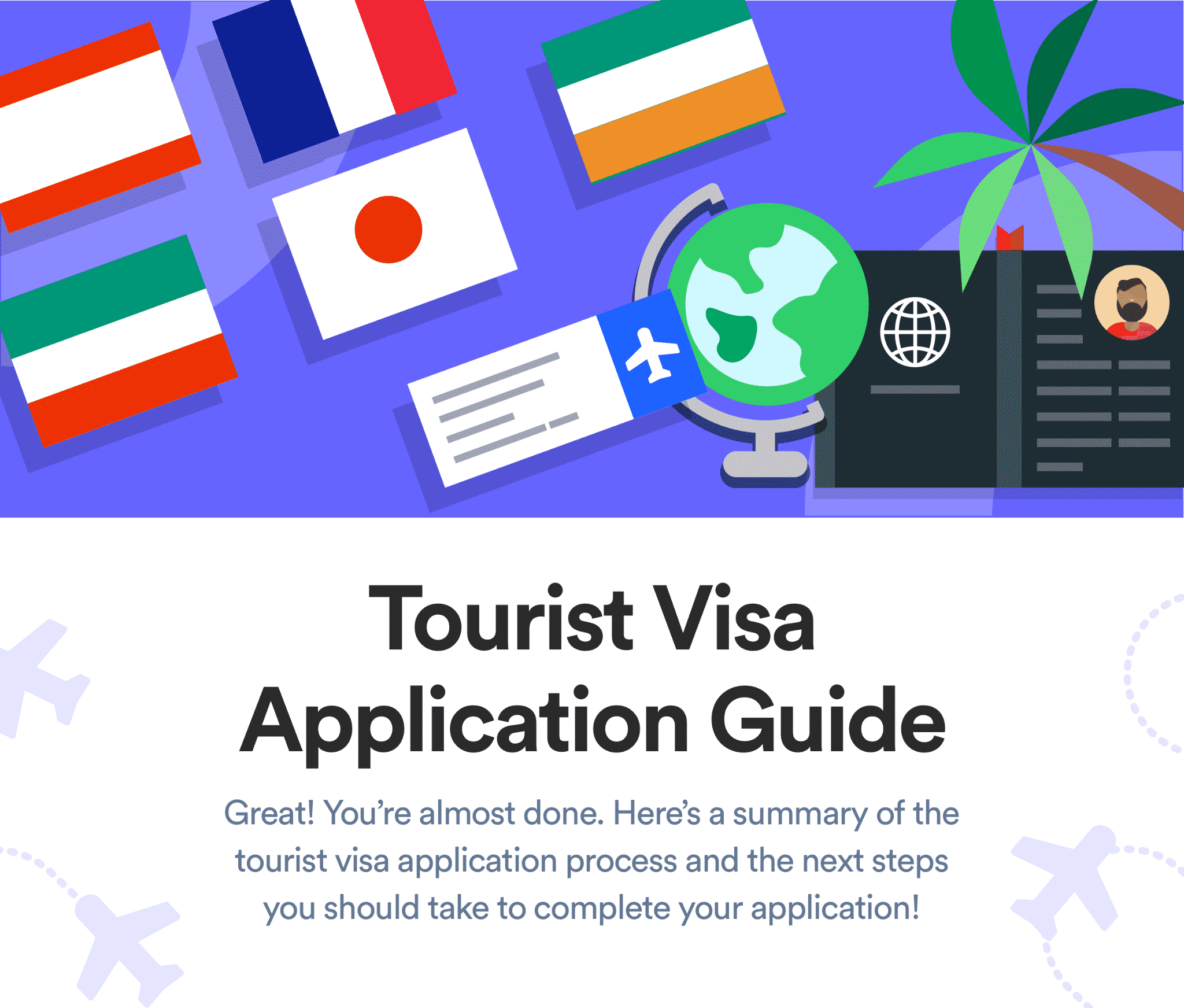 Once you tell us which country you want to visit and confirm you are a U.S. passport holder, we will check whether you need to get a tourist visa. If yes, our app will:
Tell you which documents you should prepare
Contact the embassy to check if you can email your application
Help you file a printed or an online application the easy way
Using our help is a perfect way to avoid confusion and finalize the entire process much more quickly than expected!
Here are the instructions you should follow:
Open DoNotPay and log in
Select the Tourist Visa Guide product
Choose I Am a U.S. Citizen or Own a U.S. Passport
Type in the name of the county you want to go to

Ready for Some More European Destinations? Get Your Visas With DoNotPay's Help
Not only do we assist you in entering Portugal, but we also have a bunch of useful articles about obtaining tourist visas for other European countries, including:
DoNotPay Is the Best Solution for Your Bureaucratic Problems!
A wide range of handy features DoNotPay offers can assist you in resolving administrative issues without breaking a sweat! Our app provides the easiest way to:
Get What You're Owed in a Few Taps!
Shopping is fun, but retailing companies can sometimes be difficult to negotiate with, especially when things go wrong. With DoNotPay, you can reach their customer service without spending hours on hold and get a refund fuss-free! Should the merchant refuse to collaborate, we can help you get justice by suing them in small claims court.
Our app can also file an insurance or warranty claim in your name, request gift card cash back, or initiate returns for dissatisfying products.
If you want to check whether you have any unclaimed money in old bank accounts, using DoNotPay is the easiest way to do it!