How to Fight and Waive Popmoney Fees With DoNotPay
Popmoney is an online money transfer service and one of the main competitors of PayPal. While PayPal can handle P2P payments to people you don't know, Popmoney is best suited to handling payments with people you know and trust. Another difference between Paypal and Popmoney is the .
One of the hurdles to using Popmoney is the numerous fees imposed by Popmoney, as well as by the banks and credit unions that integrate Popmoney into their services, making the service expensive. The small fees rack up quickly.
It is almost impossible to understand these fees, let alone fight them. But DoNotPay offers a more straightforward and effective way to help you recoup the fees and save yourself some money.
How Much Does Popmoney Charge per Transaction? 
Popmoney electronically moves funds from one bank to another. Depending on your needs, you can choose to operate a personal or business account. While there are pros and cons of using Popmoney, fees vary depending on the service in question.
Sending money on Popmoney is almost similar to PayPal. All you need is:
The recipient's email address or mobile number
The amount you want to send
You can also request money on Popmoney by entering the details of the party you want to request money from and the amount of money. One of the advantages of using Popmoney to request money is that the sender doesn't have to be registered on Popmoney to fulfill your request.
Depending on whether you're sending, requesting, or receiving money, the  vary slightly. Other premium services might attract additional fees, as well.
Popmoney Fees Explained 
Among the most frequently asked questions about Popmoney is how much you should expect to pay in fees for different types of transactions. Here are five common transaction types:
| | |
| --- | --- |
| Type of Transaction | Fees Charged |
| Sending money | $0.00 |
| Receiving money | $0.95 |
| Requesting money | $0.95 |
| Sending money through bank or debit card | $0.95 |
| Integration of banks and credit unions | Cost varies depending on the bank or the credit union. |
How to Avoid Popmoney Fees 
As long as you use Popmoney, there is no way you can avoid paying the fees, especially the request and sending fees. However, you can consider other electronic transfer options available in the market that might not charge as much.
Also, you should be cautious about the bank and credit union rates, which can be higher depending on the bank or credit union. If these fees are higher, you can avoid them by transacting directly with the bank or credit union instead of using Popmoney to access your account. You might still incur some banking fees, but these are not nearly as high as what you would pay if you were using Popmoney.
How to Appeal Popmoney Fees on Your Own 
It's almost impossible to appeal or fight Popmoney fees on your own. The fees are standard and cut straight across the board. Although some fees, like the additional transaction fees that some banks might charge for integration with Popmoney, can feel unfair, there's not much you can do about it on your own.
But DoNotPay can help you appeal to Popmoney fees. The process is simple and isn't frustrating. Here's how you can use DoNotPay to appeal fees:
1. Search "appeal fees" on DoNotPay, choose the Fight and Waive Fees product, and select the type of fee you want to appeal.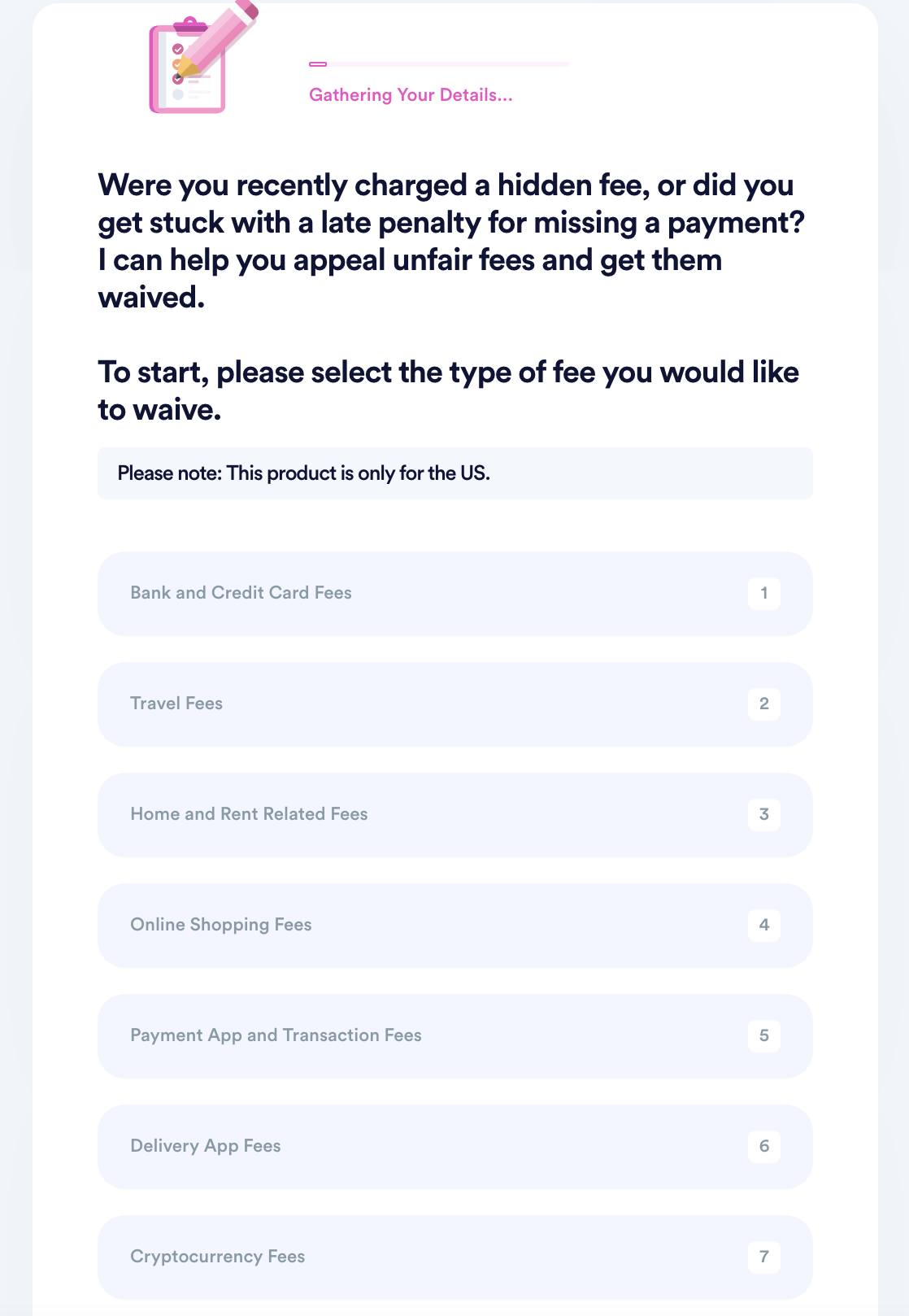 2. Select the merchant you want to appeal fees for and enter the details of your transaction, including an associated account if you have one.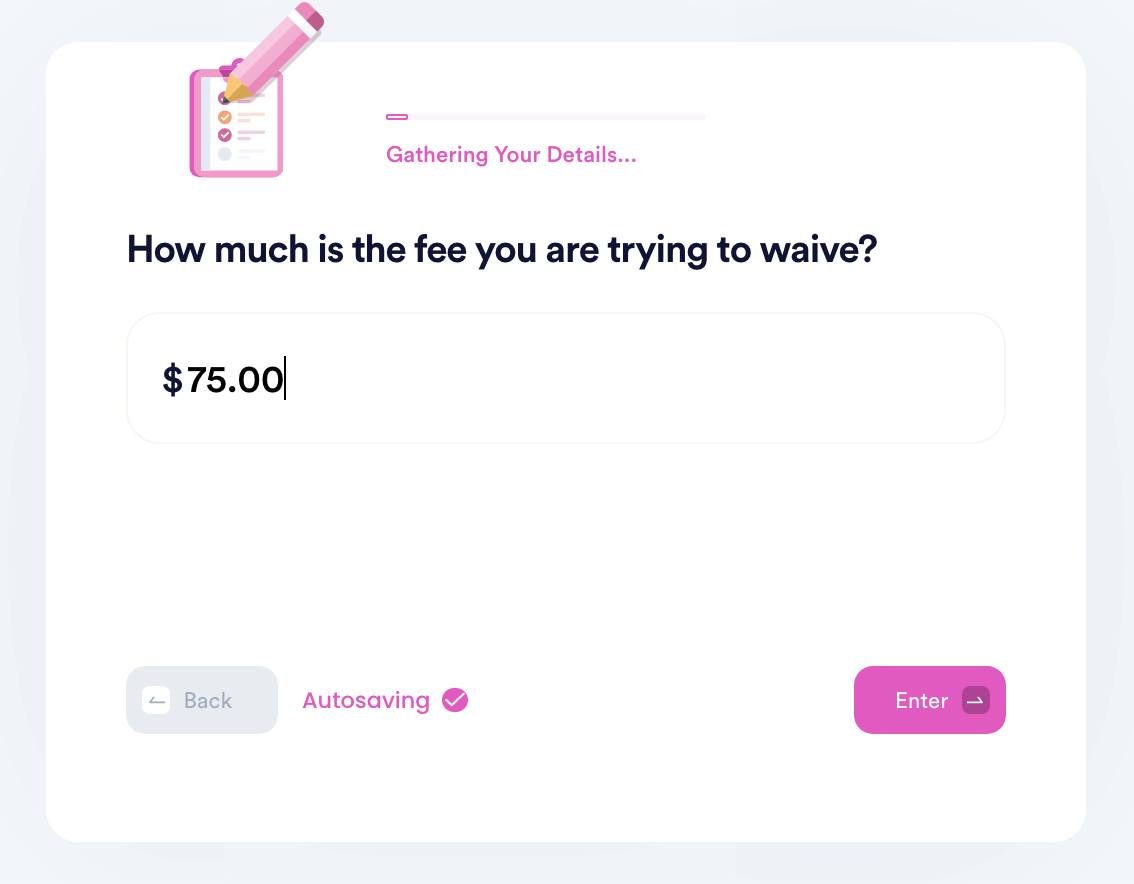 3. Submit your case! DoNotPay will generate the best argument for your case and make sure your fee waiver request gets sent to the merchant for processing.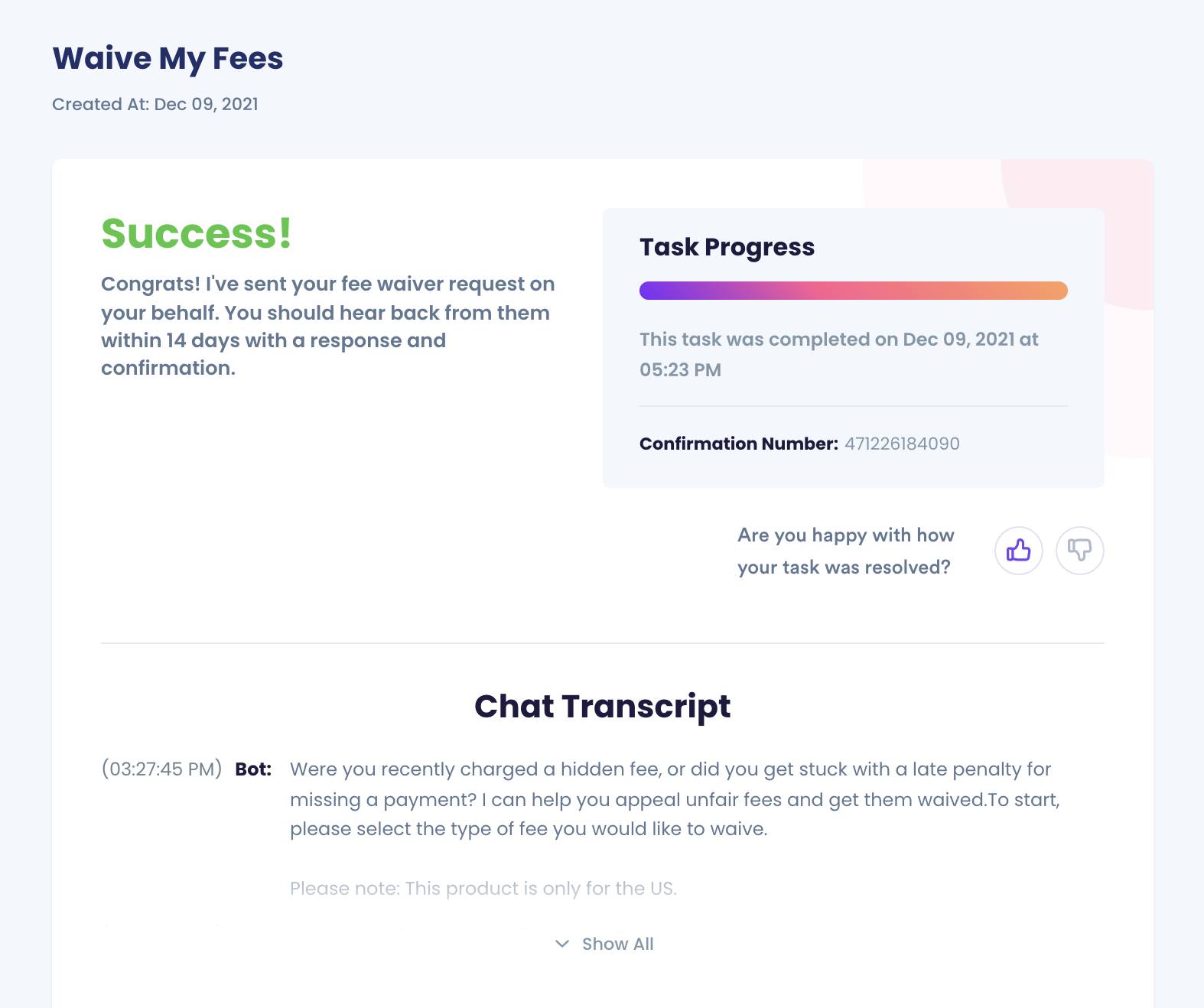 Why Use DoNotPay to Appeal Popmoney Fees? 
Fighting transaction fees with Popmoney or any other company is a tedious and bureaucratic process. DoNotPay has extensive knowledge and experience handling such cases and offers a better and more effective way of appealing transaction fees.
DoNotPay Works Across All Companies 
DoNotPay will not only help you with your Popmoney fees appeal but can also help you with other transaction charges related to electronic money transfers, including PayPal seller fees and fees from other leading money transfer companies. DoNotPay can also help you solve other related issues, including:
Robinhood fees

Shopify fees
What Else Can DoNotPay Do?
Helping you with Popmoney fees is just one of the many things that DoNotPay can help you with. DoNotPay is diverse and versatile in its offering, helping you with various problems that include:
There is no limit to what DoNotPay can assist you with. There are numerous features and lots of useful information that you can find on DoNotPay that will help you regain control of your money and get swift justice without spending more money.