How to Contact The Polish Consulate In Chicago
The Polish Consulate in Chicago includes the American states of:
Illinois
Indiana
Iowa
Michigan
Minnesota
Missouri
Nebraska
North Dakota
South Dakota
Wisconsin
If you do not live in any of these states, other consulates may better help you. 
How the Polish Consulate in Chicago Can Help You!
The Polish Consulate in Chicago provides a plethora of consular services, including: 
Passport application and renewal
Visa application
Legalization of official documents
Registration of foreign certificates
Notarial services
Translation services
Repatriation of remains
Citizenship
Transportation of arms and ammunition
Inheritance and donations
How to Obtain, Use and Renew a Polish Passport?
By law, Polish citizens abroad can use consulates to fulfill their passport needs. The types of passports the consulate gives out include two types of passports, long-term passports, and temporary passports. 
Long Term Passports
Entitle you to cross borders and stay abroad
Confirm Polish identity
Confirm your identity (in terms of the data within the passport itself)
This passport is valid for 5 years for citizens under 13
The passport is valid for 10 years for citizens over 13
Temporary Passports
With this passport (valid for 12 months), you may:
Stay in Poland and abroad and return to your place of residence
Stay abroad while waiting for a Polish passport
Stay in Poland and abroad in the case of an urgent family emergency or funeral
Stay in Poland with regards to your work activities
The Documents Required:
A completed passport application form
A colored photograph
An abridged certificate if your name was changed and you married abroad
An abridged copy of your Polish birth certificate if you do not have a PESEL number
A copy of your Polish marriage certificate if you got married whether your name changed or remained intact
A document to confirm that you are eligible for a reduced fee, if applicable
Your current passport with you if you are applying, even if it is expired - it can be helpful to verify information with
You've Lost A Passport, Now What?
If you are in another country, you must report a lost Polish passport to a consular office as soon as you discover the passport is lost
To do this, go to a local Polish representative and fill out a "lost passport" form, this form will then invalidate your passport. If you find your passport, you cannot use it — using the passport may lead to legal consequences
If your passport is lost or stolen, you can be issued a temporary passport to either exit another country to return to Poland or to stay in Poland until a new passport is issued
How to Obtain Polish Visas?
There are 3 types of Polish visas; before you travel, it is important to figure out which visa you will need. 
Airport Transit Schengen Visa (A-Type)
You need this if you will pass through an international transit area of a Schengen airport with a passport that is from:
Afghanistan
Bangladesh
Democratic Republic of Congo
Eritrea
Ethiopia
Ghana
Iran
Iraq
Nigeria
Pakistan
Somalia
Sri Lanka
Schengen Visa (C-Type)
You need this if you plan to stay in Poland or Schengen area countries for a maximum of 90 days in a 180-day duration. You can apply for this if:
Poland is your only destination
You plan to visit more than one Schengen country but Poland is your main destination
You do not know which Schengen country is your main destination, but you will cross the Schengen border for the first time in Poland
National Visa (D-Type)
You need this if you want to stay in Poland for more than 90 days in any situation, you have to apply for this visa
You will need to reapply in 1 year if you seek things like asylum, repatriation, or a Polish Card
How to Contact the Polish Consulate in Chicago?
Address
The Consulate General of Poland in Chicago

1530 North Lake Shore Drive

Chicago, IL

60610

Email
Email Address

chicago.sekretariat@msz.gov.pl

Phone
Phone Number

312-608-9229

Emergency Number

312-735-7772

Fax
312-255-1698
Office Hours
Monday to Friday

8:30 a.m. — 2:30 p.m.
How to Get to the Polish Consulate in Chicago
Directions from Chicago's Union Station
Enter Union Station Transit Center
Board the 151 Devon/Clark Bus
Ride for 26 stops
Exit at Lake Shore and North Avenue
Enter the Polish Consulate in Chicago
Discover the DoNotPay Advantage!
DoNotPay knows how frustrating it is to write emails, find correct addresses, and not receive timely replies to urgent matters that deeply concern you. Let our AI-powered robot lawyer handle everything! To contact any Consulate or Embassy, all you need to do is:
1. Enter "Contact Embassy" on DoNotPay.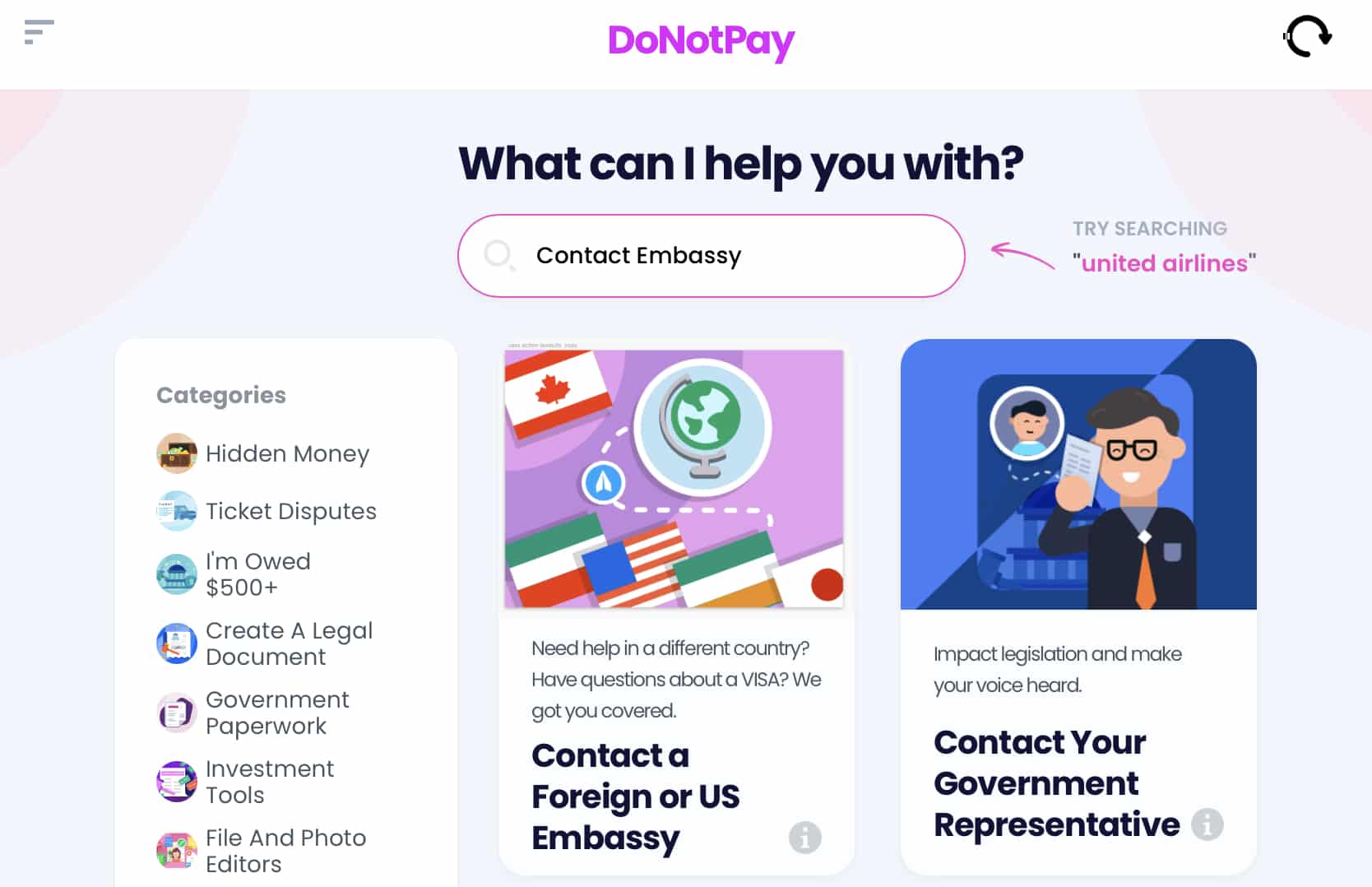 2. Choose if you want to contact a foreign embassy or consulate in the U.S.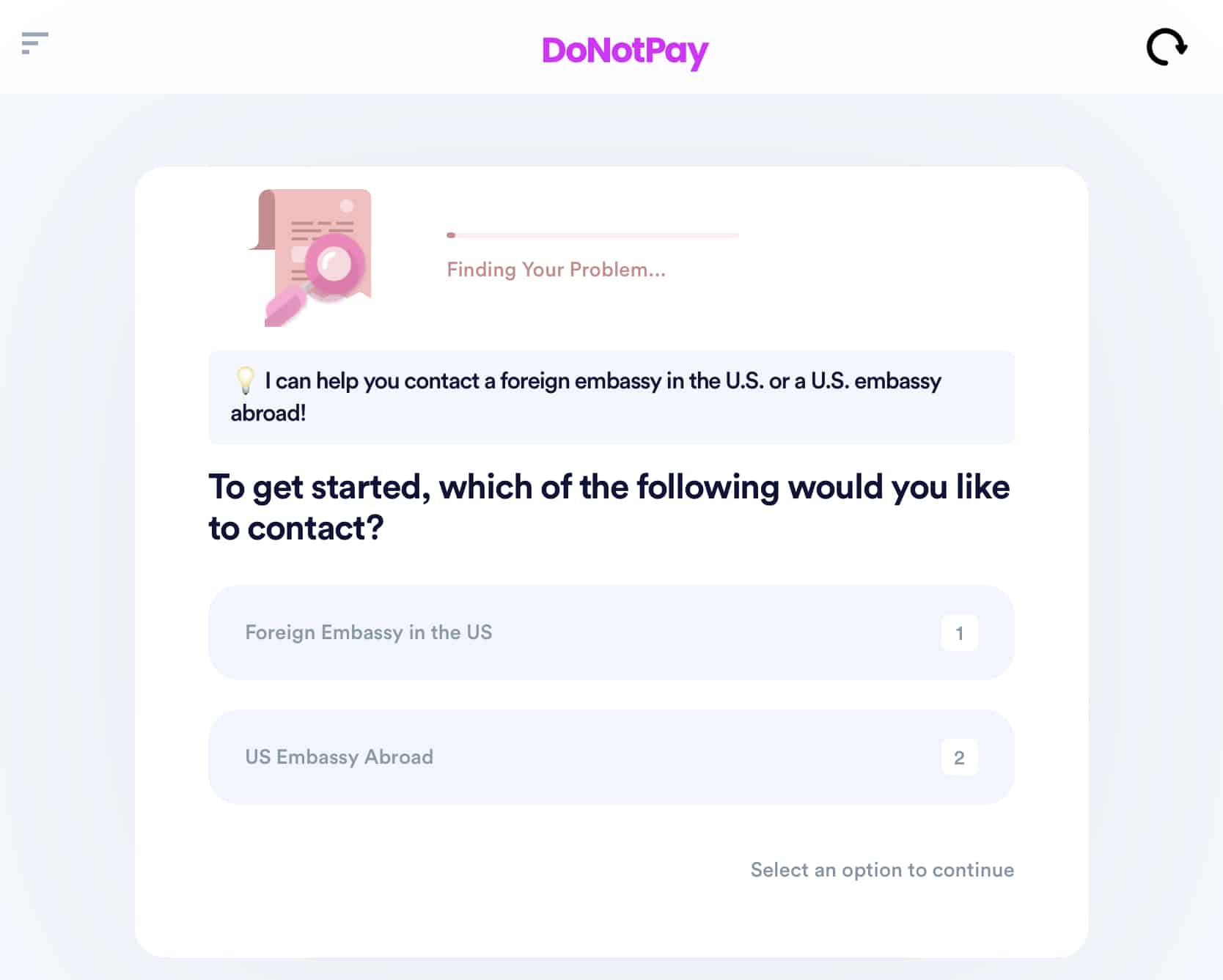 3. Explain your issue and any questions you may have.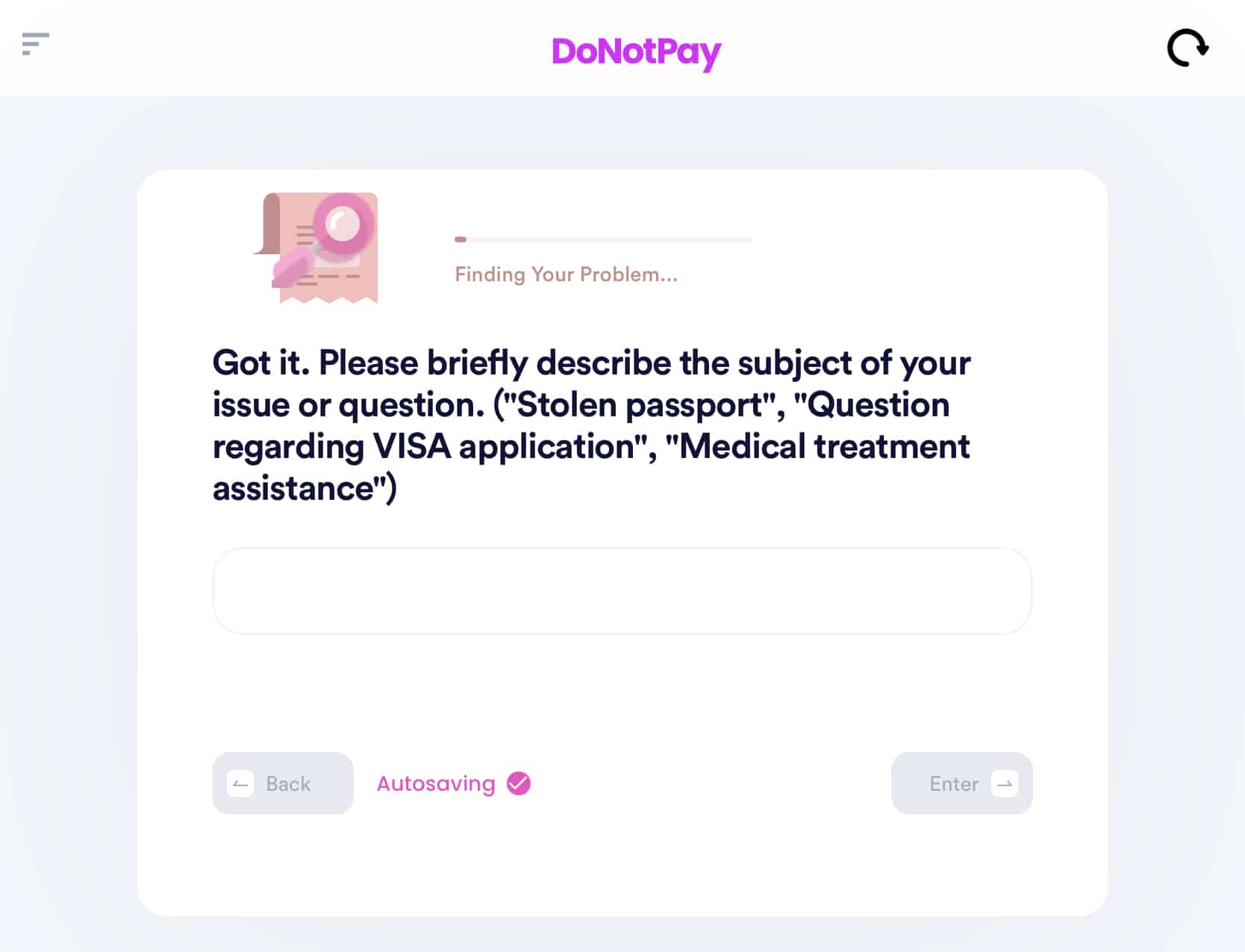 4. Tell DoNotPay which embassy or consulate you want to contact by typing in the country.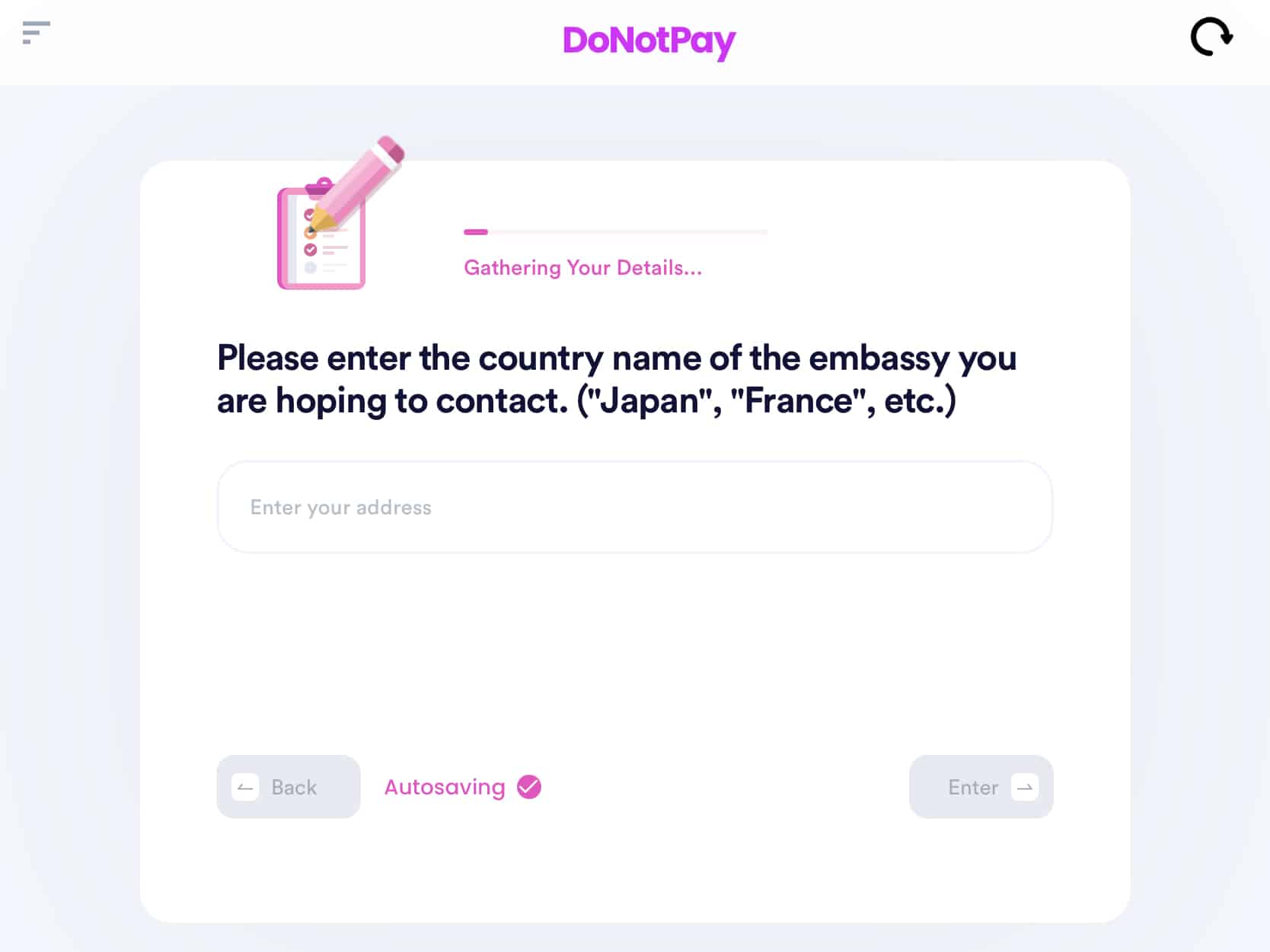 That's all! With DoNotPay's fast services, you can expect a timely response from any consulate or embassy to your issue by email!
Who Else Can DoNotPay Help You Contact?