Great Power, Greater Responsibilities—Penalty for Abuse of Power of Attorney
Creating a power of attorney document (POA) is not to be taken lightly. Apart from deciding on the type and following state-specific laws, your biggest responsibility is choosing the right person to handle your affairs. If you don't, someone can take advantage of your trust and use the provided privileges for their benefit.
Luckily, the law doesn't turn a blind eye to people who abuse the authorities given to them by a power of attorney. In this article, DoNotPay will explain what constitutes a penalty for abuse of power of attorney and help you create a top-notch POA in a few easy steps!
What Is a Power of Attorney?
A power of attorney is a legal document authorizing a person (agent) to act on behalf of the person creating the document (principal). A power of attorney comes in many forms, depending on the principal's needs and circumstances. When deciding on the power of attorney type, you can choose between the ones presented in the table below:
| | |
| --- | --- |
| Power of Attorney Type | Description |
| General | The agent gets the authorization to decide on all aspects of the principal's life up until they die or become incapacitated |
| Durable | It continues to be in effect once the person becomes incapacitated |
| Limited | The principal gives the agent authorization limited by time or scope |
| Springing | It comes into effect after a triggering event defined by the document |
| Medical | The principal authorizes the agent to make healthcare decisions for them, including those involving life-or-death situations |
| Financial | The agent is given the power to manage the principal's finances, including taxes, bank accounts, and real estate transactions |
While all powers of attorney have expiration dates, they can also be revoked at any time. The principal doesn't have to state a particular reason for terminating a power of attorney but has to be mentally stable to do so.
Misuse of Power of Attorney—What Does It Mean?
Getting the authority to make financial, medical, and other decisions for someone else implies certain responsibilities. The agent can decide on all matters determined by the document (as per state law) but has to do so with the principal's best interests in mind.
Rules that the agent has to follow are:
Making decisions with competence and sound judgment
Acting according to the principal's wishes at all times
Keeping detailed records of managing the principal's assets
POA abuse is a legal claim that the agent hasn't been acting in the principal's best interest. It typically involves the following offenses:
Theft
Fraud
Forgery
Misappropriation
Self-dealing
Breach of fiduciary duty (duty to act in another person's best interest)
Common examples of the power of attorney abuse include financial abuse of an elderly person or a greedy agent taking money from the principal's account, selling the principal's house, or transferring the title into their name. Regardless of the reasons (e.g., debts), abusing the power of attorney is unacceptable and punishable by law.
Proving a Power of Attorney Abuse
Since an agent is not supposed to gain anything by acting according to a power of attorney, POA misuse shouldn't be difficult to prove. The principal's financial records can indicate suspicious activity and show that the agent directly profits by taking advantage of the principal.
Reporting Abuse of a Power of Attorney
If you suspect someone is abusing power of attorney—be it yours or from a loved one—you should talk to a lawyer immediately. Depending on the circumstances and state laws, a lawyer can:
Revoke the power of attorney to prevent any further damage
Demand the return of stolen money or assets
File a lawsuit against the perpetrator
Power of Attorney Abuse—Potential Penalties
A person who abuses the power of attorney can face serious civil and criminal charges. The severity of the punishment depends on the state law and the level of misuse. Take a look at the possible outcome of the POA abuse in the table below:
Civil Consequences
Criminal Charges

Lawsuit
Compensation to the principal

Prosecution for fraud, embezzlement, or exploitation at the state or federal level, which can result in:
DoNotPay Can Help You Create a Bullet-Proof Durable Power of Attorney in a Flash
Any responsible individual should think about creating a durable power of attorney. It provides relief to know your affairs will be managed according to your wishes once you're not able to take care of yourself.
While choosing the appropriate person to be your agent is crucial, you should also ensure the document itself protects your interests.
Unfortunately, many people don't have enough money to hire a lawyer, so they resort to using suspicious and unreliable templates.
If none of these options sound appealing, there is a middle ground in the form of DoNotPay. We combine professionalism with affordable prices to deliver top-notch powers of attorney!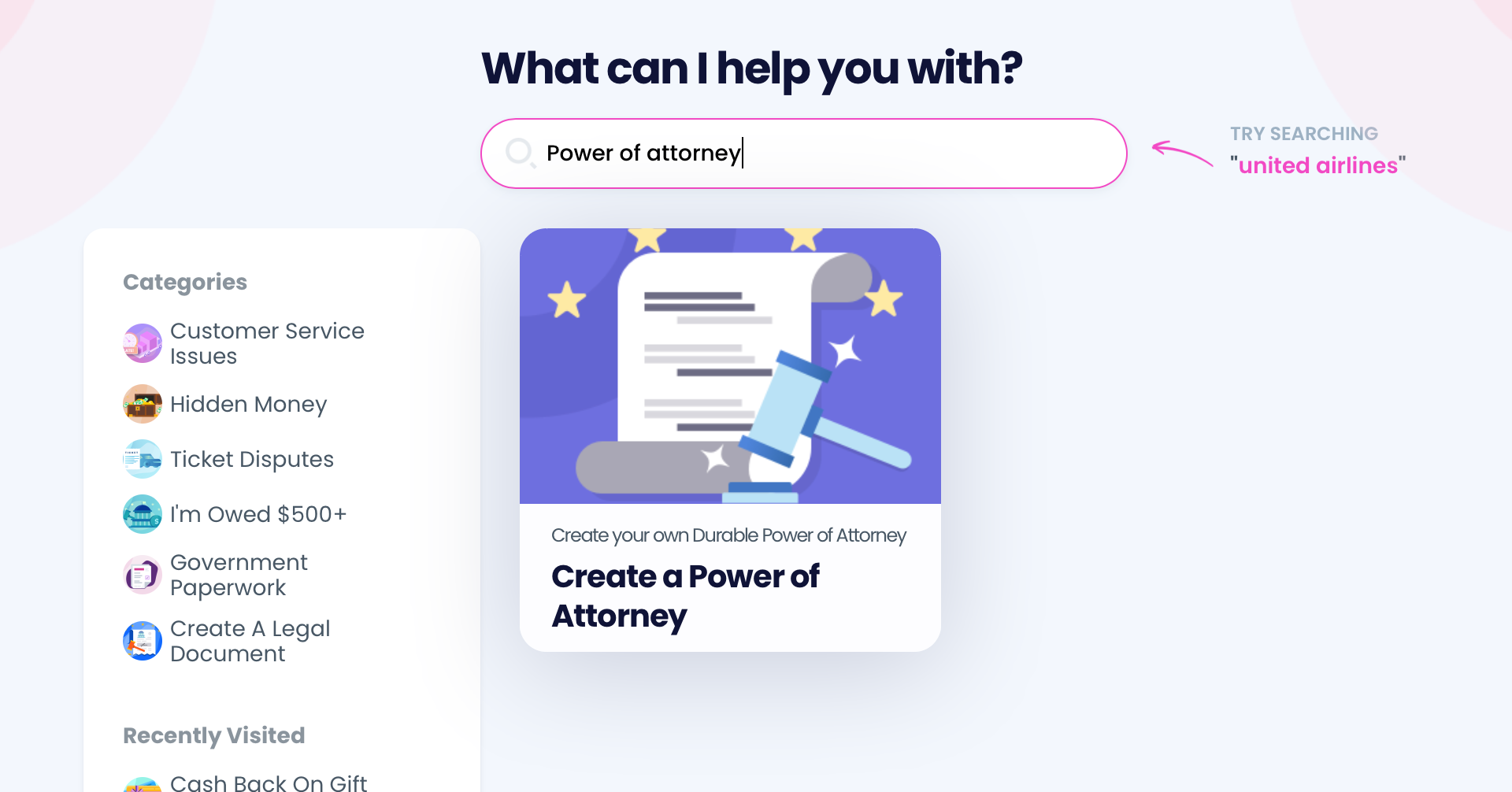 You only need to take these simple steps:
Select the Power of Attorney product
Answer questions to help us personalize the document
Indicate whether you would like to get the document notarized
We will create a tailor-made durable POA and send it along with two must-read notices. Getting your power of attorney notarized is convenient and often necessary. We can help out by connecting you to an online notary, so you can finish the whole process without leaving your house!
If you want some more info on powers of attorney, check out some of our articles and find out: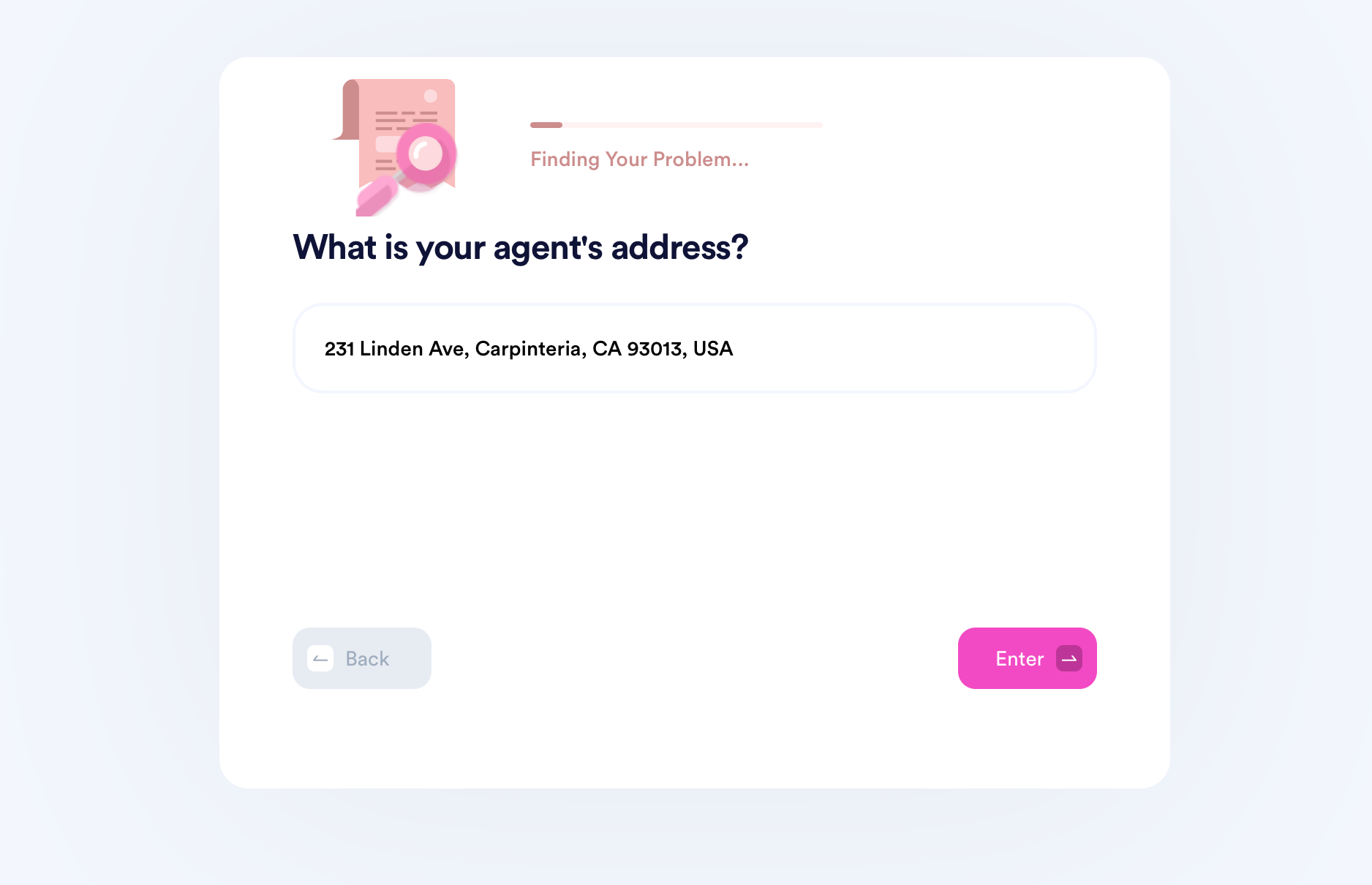 DoNotPay Covers All the Bases
From getting you ready for various government tests to helping you reduce your property taxes, DoNotPay offers valuable assistance with the tasks that make most people at least roll their eyes. Dealing with bureaucracy isn't fun, but it also doesn't have to be as difficult as it is.
Every product in DoNotPay's portfolio is designed to efficiently deal with a specific issue within a few minutes and without sacrificing your comfort. Take a look at the tasks our app can make much more simple:
A Little More Money Never Hurt Anybody
Hardly anyone would turn down a chance to earn some more cash. That's why DoNotPay not only protects your rights and interests but also offers great opportunities to improve your financial situation.
With our help, you can find paid clinical trials, locate your missing money in any state, get your cash back from used gift cards, or enter various raffles and win great prizes.