Challenge Penalty Charge Notices (PCN) in Nottingham Without a Lawyer
Parking tickets are commonplace in the UK, with the top 10 councils collecting more than $65 million in revenue in 2020 alone. Receiving a fine for contravention of parking regulations happens far too often, with motorists paying the cost to fill the coffers of local city councils.
If you receive a Parking Charge Notice (PCN), Nottingham authorities have set guidelines to make fast payments. But, before you send that cheque, let DoNotPay show you how to appeal the PCN quickly and easily.
All you have to do is snap a picture of the citation, and DoNotPay does the rest. Don't get stuck in a complicated appeals process. Our automated system can help you file a Nottingham PCN appeal in under two minutes. We can also help you file appeals for an Islington PCN,  a Birmingham PCN, the TfL, or appeals for many other areas throughout the UK.
DoNotPay does not just handle PCN appeals. We can also help you protest parking fines from U.S. cities such as Seattle, New York City, Chicago, San Jose, Los Angeles, and more.
Here is everything you need to know to get started.
Receiving a Parking Charge Notice in Nottingham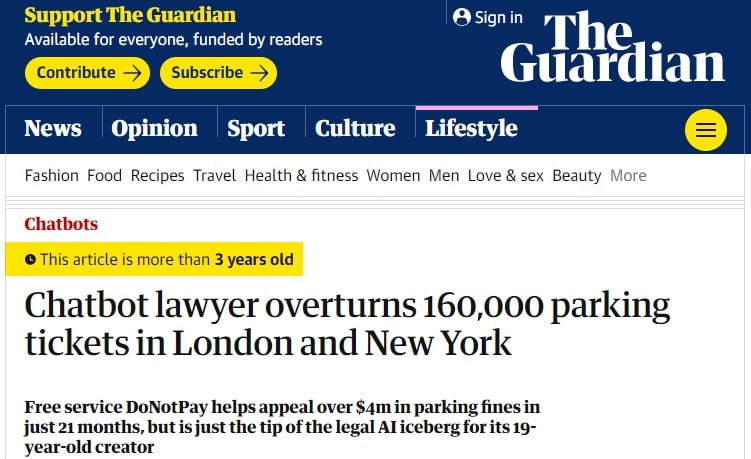 The Nottingham City Council issues Parking Charge Notices (PCN) as authorized by the Traffic Management Act 2004. A motorist receives a Nottingham PCN due to parking in a restricted area.
A two-tier charging system allows authorities to apply a penalty based on the type of contravention of parking regulations. The parking penalty charges in Nottingham are:
£70: Reduced to £35 if paid within 14 days of the PCN
£50: Reduced to £25 if paid within 14 days of the PCN
How to Pay Your Penalty Charge Notice in Nottingham
If you receive a PCN, Nottingham City Council offers several ways to pay for the ticket.
Online Payment
Go to the Nottingham City Council payment portal and enter the Nottingham City PCN serial number in the parking ticket viewer. You will also have to input your vehicle registration (VRM) to access your information.
Accept the terms and conditions and follow the prompts to make an online payment.
Pay by Cheque
You can send a cheque made payable to Nottingham City Council to:
Parking Regulation and Compliance, PO Box 10169, Nottingham, NG1 9HS
Pay by Postal Order
You can get a Postal Order from any local post office. The online Branch Finder can help you find the nearest location.
Pay by Credit / Debit Card
Contact the Parking Regulation and Compliance Department to make a credit card or debit card payment. They can be reached at 0115 876 1499.
How to Challenge a PCN Nottingham Fine
If a motorist believes a Nottingham PCN has been issued incorrectly, you can challenge it online or by writing to the council.
Submit an Online Challenge
Go to the Nottingham City Council portal
Enter your Parking Penalty Charge Notice Serial Number (PCN)
Enter your Vehicle Registration Number (VRM)
The system will find your ticket and walk you through the appeal process. If the council cancels the Penalty Charge, you will receive a written letter of confirmation.
If an appeal is filed within 14 days of the PCN issue date and council decides to enforce the Penalty Charge, you can pay a reduced payment of £25 or £35. Otherwise, you must make full payment of either £50 or £70.
Submit a Challenge in Writing
If you prefer to submit a challenge in writing, send the following information to Parking Regulation and Compliance:
Penalty Charge Notice Serial Number
Your first and last name
Your address
Vehicle Registration Number
The response time is considerably longer for written communication. If time is of the essence, use the online form listed above.
Nottingham City Council Contact Information
Online Portal
Nottingham City Council
Postal Address
Parking Regulation and Compliance,

PO Box 10169, Nottingham, NG1 9HS

Phone Number
0800 0520173
Email
parkingappeals@nottinghamcity.gov.uk
Reasons to Dispute a Parking Ticket and Request a Formal Representation in Nottingham
If Nottingham Council does not receive a payment within 28 days (or 14 days of the reply to an informal appeal), a Notice to Owner is sent requesting immediate payment of the full £35 or £70.
Regardless of who was operating the vehicle, the owner is responsible for the Parking Penalty Charge.
You may make a Formal Representation if:
The violation did not happen
It has not been 28 days since the contravention occurred
The penalty exceeds the relevant amount
The Traffic Order is invalid
You were not the owner of the vehicle at the time of the contravention
The vehicle was used without your consent
You are a hire firm and have supplied identifying information
Questions about formal appeals can be sent by post or via email.
How to Appeal to the Traffic Penalty Tribunal
If your challenge is denied, Nottingham Council will send a Notice of Rejection of Representation. Your final opportunity to appeal the Penalty Charge is to appeal to the external and independent Traffic Penalty Tribunal.
There is no charge to file an appeal, and you do not have to attend the tribunal proceedings. Fill out the required form that was attached to the Notice of Rejection and send it to:
Traffic Penalty Tribunal, Springfield House, Water Lane, Wilmslow, Cheshire, SK9 5BG.
If the Traffic Penalty Tribunal accepts your appeal, Nottingham Council is instructed to cancel the PCN. If the appeal is rejected, you must pay the fine in full, or risk increased penalty fees, court costs and a negative credit rating. You can contact the Traffic Penalty Tribunal for additional information at info@trafficpenaltytribunal.gov.unk or by phone at 01625 445555.
Contest Nottingham Parking Tickets in Less Than 120 Seconds
DoNotPay has extensive experience contesting PCN Nottingham fines, successfully handling more than 200,000 contraventions. The Daily Mail credits our "robot lawyer" with generating documents and answering legal questions without charging you "hundreds of dollars in fees." As reported, since our initial launch, DoNotPay has "saved drivers more than $3 million dollars."
Here's how to get started:
Log-in to DoNotPay and go to the Ticket Disputes category. Select the Parking Ticket product.

 

Upload a photo of your citation.

 

Provide us with some details on why you believe the citation issued is a mistake.

 

That's it! You'll receive an appeal letter that contains the best argument to win your case.

 
It's really that simple! You can use the carefully crafted appeal letter to serve as your argument when you challenge your ticket.
What Else Can DoNotPay Do?
While it is quick and easy to appeal parking tickets in any city with the help of DoNotPay, our automated system offers 24/7 assistance with other issues that include:
DoNotPay can help you resolve issues from the comfort of your home computer. There are no tedious forms to fill out, phone to make, or letters to send. Our automated system streamlines the entire process, making it easier than ever to dispute PCN Nottingham fines. 
Let DoNotPay show you how to take control of matters that have been lingering for way too long.