How to Challenge or Pay a PCN in Derby
Parking tickets are just a fact of life. Whether you're five minutes late feeding the metre or leave your car in a no-parking zone whilst you run into the pharmacy, these Penalty Charge Notices (PCN), as they're officially known, can't just be ignored. DoNotPay shows you how to pay the fine from your mobile—no pricey lawyer necessary, or determine if you have the grounds to successfully challenge your PCN in Derby.
What is a PCN?

American ex-pats in the UK might need a crash course in British driving etiquette, so you can avoid getting these tickets. Just like New York and Chicago, Derby, Islington, Seattle and Birmingham all have rules regarding where you can park and for how long. Unlike the US, however, in the UK a driver can get a PCN in Derby for minor traffic infractions such as driving in a bus lane or making an illegal turn.
The Derby City Council, the local government for the city of Derby, issues PCNs in the city and the county. As we said before, motorists can get PCNs for minor traffic and parking contraventions. Here are some more facts about PCNs.
They are a civil, not criminal, offence
PCNs are highly regulated regarding serving, appeal, payment and debt recovery
You may get one by post, on your windscreen or by hand
A PCN will not add points to your licence
How Much Will a PCN Cost Me?
Each contravention carries its own financial penalty, but in Derby, the maximum is £70 which is much lower than the max of £130 in London.
How Long Do I Have to Pay a PCN Fine?
Pay or challenge a PCN within 28 days without a late penalty, or if you pay within 14 days, the penalty could be reduced by as much as half.
What if I Don't Pay a PCN?
If you fail to pay a PCN, it's considered a civil debt and the county court system takes over pursuing the debt. Eventually, the bailiff may knock on your door if you persist in ignoring the penalty.
Paying a Derby PCN
It's quite simple to pay a PCN here in Derby. Here's what you need to make the payment, whether you choose to go online or use your mobile.
PCN reference number
A valid debit or credit card
You can pay via your mobile at any time. Simply telephone the automated payment service at 0345 600 1982.
Challenging a PCN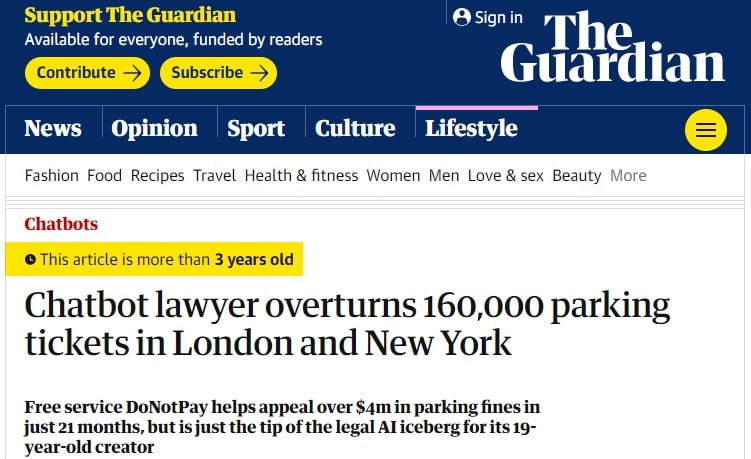 The civil servants who issue PCNs are only human. It's a popular belief that they just tissue tickets for the fun of it, but they do make mistakes, and the government does have a fairly comprehensive challenge and appeal process in place.
You could challenge a PCN if any of these situations apply to you.
You have correctly parked
Road or parking signs were not clear
There was no metre to pay
You were not charged correctly
You were delayed in returning to your car
You were not driving the car when the PCN was issued
Your car had broken down and could not be moved
Derby Contact Details and Information
Steps to Challenging a PCN
You must challenge a PCN in writing, either online or by post. If you decide to challenge the ticket, the 28-day clock stops until you have a resolution.
Here's the information you need to start the challenge.
PCN reference number (DRXXXX XXX)
The registration number for the vehicle
Your home address, telephone or mobile number
You must include all the supporting documentation to back up your challenge, as well as your reasons for the challenge.
Appealing a Rejected Challenge
If your challenge is denied, you may still appeal the decision to the Traffic Penalty Tribunal. This has to happen within 28 days of the Notice of Rejection to the initial challenge. A form for appeal is included with the official Notice of Rejection.
An appeal is reviewed by a panel of adjudicators, and their decision is final and binding.
DoNotPay Does the Paperwork For You
DoNotPay is a robot attorney that cuts through red tape for you. Our state-of-the-art artificial intelligence can file the forms for challenging a PCN in Derby, or anywhere in England or Wales. In just a few clicks, you're done.
Here's how to get started:
DoNotPay can help you fight your parking ticket (for UK users, we cannot mail the letter)
Log-in to DoNotPay and go to the Ticket Disputes category. Select the Parking Ticket product.

 

Upload a photo of your citation.

 

Provide us with some details on why you believe the citation issued is a mistake.

 

That's it! You'll receive an appeal letter that contains the best argument to win your case.

 
It's really that simple! You can use the carefully crafted appeal letter to serve as your argument when you challenge your ticket.
What Else Can DoNotPay Do?
Our AI is comprehensive enough to cover almost any paperwork nuisance you can think of. We can help you dispute seat belt tickets, renew your vehicle registration, negotiate vehicle leases, file insurance claims and more. We can even file customer service complaints on your behalf or find compensation for airlines. DoNotPay is your personal AI concierge, ready to manage the small tasks that take up so much of your day.