Challenge a PCN in Cardiff From Your Phone
UK councils mint millions of pounds from car owners for parking infringements every year. Reports state that 22,000 tickets are issued daily, with councils making up to £65 million annually. You don't have to be part of that significant number. With the DoNotPay Parking Ticket feature, you can now appeal your PCN in Cardiff successfully and save the money you would have otherwise paid for fines.
Receiving a Penalty Charge Notice in Cardiff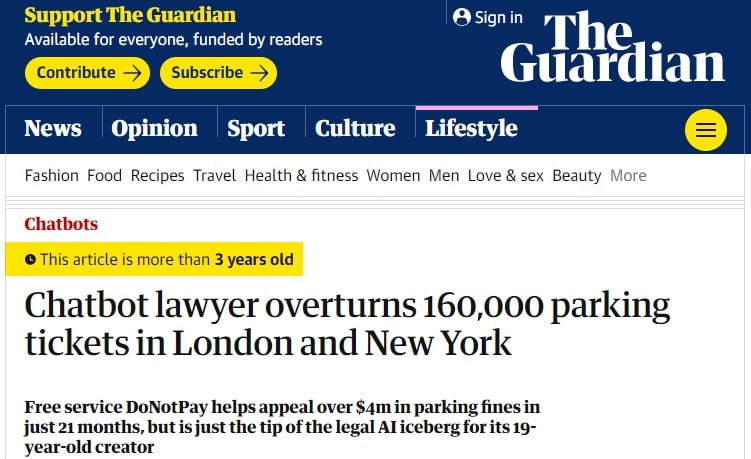 Councils like Cardiff issue penalty charge notices to residents in direct contravention of parking regulations. Penalty charge notices can be given for several reasons, including a right turn where there is no right turn or staying past the maximum time on a private parking land.
The council will issue a PCN directly to you by hand, leave it on your car or mail it by post with information regarding your infringement. There are three types of PCN in Cardiff. They include:
Parking PCN
Moving traffic PCN
Bus lane PCN
After getting your PCN, it's always advisable to go through it with a fine-tooth comb to grasp its content. Find out what the PCN is for and why you've been issued it. Assess whether you're in violation of any traffic or parking restrictions or if the ticket was a mistake.
You may choose to pay the fine if you feel it was justly issued. If not, you have a limited period to contest the ticket. Cardiff offers a 50% discount to citizens with penalty charge notices if they pay within 14 days from issue. Failure to pay within this period will see you paying the full amount.
How to Pay a Parking Fine in Cardiff

If you're found to be parking illegally, you will receive a Cardiff PCN ranging from £50 to £70. The amount usually depends on the violation. If you pay within 14 days, the amount will be about £25 to £35.
You can pay your PCN in Cardiff in various ways, including:
| | |
| --- | --- |
| Online | Head over to the city's website and look up the Parking, Roads and Travel section. Click on the Parking Fines, and you will be directed to an online portal where you can settle your payment via debit or credit card. You need your car's registration number and the PCN number that usually starts with QC. |
| Telephone | Call the automated payment line at 029 2044 5900 to pay by credit or debit card. The line is always open every day of the week. |
| Post | Mail your cheques to parking services, PO Box 47, Cardiff CF11 1QB. All postal orders are payable to 'Cardiff Council' with the PCN number written in reverse. |
Always note that when sending your cheque via mail, you need to foot the postal charges. Otherwise, your mail won't be delivered, and your payment will be affected. The council doesn't accept cash payments and doesn't accept liability for loss of cash if sent by post.
You should never pay for the ticket if you intend to appeal it. Payment is, by default, an admission of guilt that may see your appeal overturned. Always pay your PCN on time to avoid a 50% additional charge on your fine.
How to Challenge a Parking Fine
Sometimes you may not have the time to follow through with an appeal, and paying your Cardiff PCN might seem like the best move. However, it's always best to appeal it as a PCN affects your credit score significantly. Appealing also allows you to save money which is a win-win on all fronts.
If you don't agree with your PCN, you can proceed with your dispute. Here are the steps you should take to challenge the fine.
Collect the relevant documents to use as evidence. Evidence might include a valid pay and display ticket or a shopping receipt if you parked at a supermarket park or an eatery. If your delay was medical, you could get a doctor's note to use as evidence.
Submit your informal challenge to the council within 28 days of the infringement. Any appeal after that is automatically disqualified.
The council will then send you a Notice to Owner, which grants you the power to make a formal appeal making representations. The council will consider your appeal and get back to you with an answer within 56 days.
If the appeal is successful, the fine will be vacated, but if unsuccessful, you'll receive a Notice of Rejection, and you will have to pay the fine.
If you're unsatisfied with the council's decision, you can appeal further through an independent tribunal. The tribunal's decision is final, meaning if they uphold the council's rejection, you will still have to pay the fine.
Contest Cardiff PCN in Under 120 Seconds
DoNotPay is the first robot lawyer to help clients beat parking tickets in less than 2 minutes. Here's how to do so in 4 easy steps:
Log-in to DoNotPay and go to the Ticket Disputes category. Select the Parking Ticket product. 
Upload a photo of your citation. 
Provide us with some details on why you believe the citation issued is a mistake. 
That's it! You'll receive an appeal letter that contains the best argument to win your case.
Our UK clients are advised that we don't mail the letter.
DoNotPay Works Across the Board
DoNotPay will not only help you fight a Cardiff PCN but also beat parking tickets in any city, including:
What Else Can DoNotPay Do?
Helping you challenge a Cardiff PCN isn't our only service. We can also help you:
Sign up for DoNotPay today to get started.