Find
Pancreatic Cancer Clinical Trials
in Mere Minutes!
If you or someone you know is living with pancreatic cancer, you may benefit from signing up for a clinical trial. The definitions of clinical trials may vary to some extent, but they all refer to studies of new treatments or new treatment combinations. 
While there are paid clinical trials for healthy volunteers, most pancreatic cancer studies recruit patients in different stages of this notoriously lethal disease. Participating in clinical trials for pancreatic cancer patients can ensure better outcomes and longer life expectancy. 
If you've consulted with your healthcare provider and decided to give it a try, one of the next steps will be finding the clinical trial that matches your needs the best. DoNotPay's new search tool is an excellent starting point. 
Eligibility for
Pancreas Cancer Clinical Trials
Not all pancreatic cancer clinical studies are the same, but every study will set up clear enrollment requirements. Most of the criteria rely on the following:
Cancer type and stage

Medical history

Previous treatments

Sex and age
Clinical trial phases usually need participants with well-functioning major organs (heart, kidneys, liver), but it's advisable to check the specifications of the study you're interested in. 
How To Find
Clinical Trials for Pancreatic Cancer
With DoNotPay

We understand how important health is. That's why we developed a new search tool that helps patients and volunteers get in touch with researchers that organize clinical trials and medical surveys. No need to get lost in "clinical trials near me" Google searches when you can find all relevant studies with DoNotPay, categorized according to your needs. 
Whether you are a pancreatic cancer patient looking for cutting-edge treatments or a healthy individual, putting yourself in service to science, our app will help you find the right study. Using our search tool is as straightforward as it can be, with fully customizable search filters:
Create your DoNotPay account in a

web browser

Choose

Clinical Trials

after logging in

Hit

Get Started

Pick the search filters relevant to you

Select an appropriate study from the search results

Click on

Contact Now
Your contact request will be forwarded to researchers right away, and if you meet their eligibility requirements, they will contact you in a few days to discuss the next steps of your enrollment. 
DoNotPay is the first clinical trial search tool that sorts search results based on potential earnings, distance, safety, or individual preferences like placebo involvement, pregnancy, breastfeeding, etc. 
You can contact all the studies you find suitable or save some in your bookmarks and contact them when you get more information. This feature is especially useful if you run into a trial that hasn't started recruiting yet but offers great conditions or suits your needs. 
Our already extensive database is constantly updated. If you cannot find any fitting studies in your area at the moment, you can sign up to receive text notifications whenever a new trial becomes available. 
How Much Does Participation in
Pancreatic Cancer Clinical Studies
Cost?
The financial aspect of clinical trials is a common matter of concern when deciding whether to participate. The clinical trial expenses can be divided into two types:
Research costs

Routine medical care costs
Researchers in charge of the study that interests you will explain all relevant financial matters during your enrollment as a part of the required informed consent protocol. In unlikely situations where these matters are overlooked, make sure to ask all relevant questions before signing up. 
Research Costs
These expenses include any treatments, tests, or resources used for the study. In most cases, they are covered by the research sponsor. Medical trials can be fully or partially funded by:
Public institutions (like National Cancer Institute)

Pharmaceutical companies

Academic institutions

Private foundations
Routine Medical Care Costs
This type of clinical trial costs refers to diagnostic procedures, office visits, regular treatment, and hospital admissions that a patient would go through regardless of the study. Expenses like these are usually covered by health insurance plans, especially after the Affordable Care Act of 2010 came into effect. 
Some companies or institutions behind clinical trials often have more resources for financial aid for study participants, so make sure to reach out to them or your insurance company for more information. 
Potential Risks and Benefits of Pancreatic Cancer Clinical Trials
The risks of participating in a pancreatic cancer clinical trial are somewhat bigger than those that come with existing treatment options, but it is worth mentioning that those treatments passed through similar trials at some point. 
Making an informed decision about enrolling in a medical study for pancreatic cancer includes weighing the risks and benefits and discussing them with your healthcare team. The table below might shed some more light on what you can expect:
Benefits

Risks

The chance that the new treatment will prove more effective than currently available drugs and procedures

Being surrounded by top-quality researchers and medical professionals in specialized healthcare facilities 

Being monitored more closely

Helping to achieve possible medical breakthroughs that could save more lives in the future

Negative or unprecedented side effects

The chance that the new treatment won't be as effective as your current options

Potential additional costs 

More exhausting due to more frequent treatments and checkups 
Other Resources for Finding Pancreatic Cancer Clinical Trials
Besides DoNotPay, you might want to check out other databases of available clinical trials. As additional protection, always check whether the study you're interested in has been reviewed by the U.S. Food and Drug Administration (FDA). Some trustworthy websites are listed in the table below:
Institution 

Features

Detailed search form

Personalized assistance from Patient Central Associates

Extensive database

Basic and advanced search options

Phone and live chat support

Clinical trials in all 50 states and worldwide

Currently available and future studies 
DoNotPay—The World's First Robot Lawyer App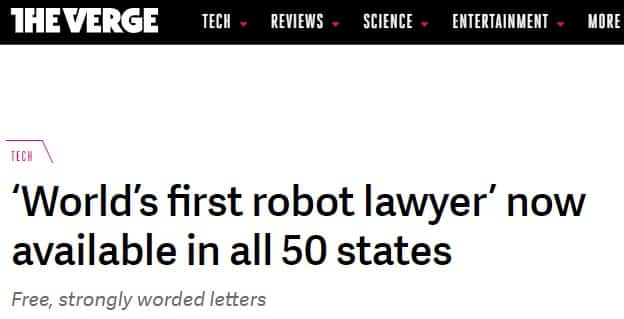 Our app cares about your needs. That's why we created guides for clinical trials based on your location. We can help you find medical studies in Boston or Los Angeles, as well as the ones organized by Covance or Worldwide.
If you need help with your medical bills or finding the best loan to cover them, you can turn to DoNotPay. Your Oscar or Aflac insurance plans letting you down? You can get rid of them with the help of your new AI assistant. 
Besides health-related issues, DoNotPay successfully deals with refunds from companies like Google Play and Verizon, stopping robocalls, or harassment lawsuits. You don't have to give up if you don't know how to deal with annoying bureaucracy. The chances are that DoNotPay has a tool for the issue that is bothering you. 
Access DoNotPay from any web browser. Our tools will put an end to your troubles with administration and help you with: 
Contesting traffic tickets

Fighting speeding tickets