Contact the Pakistani Embassy in Washington, DC
The Pakistani Embassy in Washington covers the smallest jurisdictional region, but in the case of an emergency, is capable of providing services to all Pakistani-Americans, regardless of state. These states include:
Washington, D.C.
Maryland
West Virginia
North Carolina
South Carolina
Pennsylvania
Tennessee
For information on other jurisdictions, refer to the consular jurisdiction list.
Consular Services Provided by the Embassy
The Pakistani Embassy in Washington provides many services, including but not limited to:
Visas
Passports
Pakistani Identity Cards (NADRA)
Attestation of Documents or Powers of Attorney
Birth Registrations
Repatriation of Remains
Police Clearance from Pakistan
Giving Pakistanis the Opportunity to Renounce Citizenship
Verification of Bank Account Information
4 Types of Pakistani Visas
Visitor Visas
To apply for a visitor visa, you will need the following:
An invitation letter from a host/sponsor in Pakistan with a photocopy of their Pakistani ID, address, and telephone
Employment verification
A letter of introduction from an employer or educational institution
If you are visiting trek or hike, include a letter from a tour operator in Pakistan
Proof of financial stability with your last 3 month's bank statements
Verification of residence consisting of State ID, drivers licenses, or utility bills
If a child is under 16, you will need to include a notarized parents' consent form with the child's ID and birth certificate
Business Visas
To apply for a business visa, include the following documents in your application:
A signed letter of invitation from your host company along with proof of registration with the Chamber of Commerce and Industry in Pakistan
A signed letter from your employer in the US as well as intended business purposes with reasoning
The last 3 months' bank statements in your account
A state ID, drivers license, or utility bill
Family Visit Visas
To apply for a family visit visa, include the following in your application:
A copy of your Pakistani NICOP
A photocopy of a birth certificate if you do not have a Pakistani ID
If you are married, you will need a marriage certificate or copy of your spouse's Pakistani ID
In the case of minors, children need to attach their birth certificate to a parent's Pakistani ID
Proof of residence like a State ID, drivers license, utility bills
A notarized consent form if the child is under 16
Pilgrimage Tourism
To apply for a pilgrimage tourism visa, include the following documents:
An invitation from the pilgrimage group you are going to be joining
A confirmed hotel or residence in Pakistan
An employment verification if applicable
Proof of residences like a State ID, drivers license, or utility bill
Proof of valid immigration status in the United States
Passport Services
The Pakistani Embassy offers 3 types of passport services:
Helping with Renewal/New/Modification
Reissuing Lost Passports
Helping Dual Nationals Get Passports
How to Obtain, Renew, or Modify a Pakistani Passport?
To get, renew or modify a passport, you will need the following:
You need to apply in-person
You need to present a current Pakistani NADRA ID with a photocopy of the front and back that is valid
In addition, you must also include a Pakistani National Identity Card or a Child Registration Card with notarized custodial papers if two parents are separated and one parent has custody
Attach an original passport with a photocopy of its biopages (two pages in total)
Include verified American proof of residence within the consulate's jurisdiction (state driver's license, utility bills)
Additionally, you must include a self-addressed, prepaid envelope if you want your passport to be mailed
What to Do if I Lost My Pakistani Passport?
If your passport is lost, you will also need to include the following documents in your application:
A photocopy of the information page of your lost passport
A copy of a Police Report that you have filed that states the passport number of your missing passport
For those who have lost a passport twice before, you will require approval from the Directorate General of Immigration and Passports if you wish to get a new one
How to Apply for a Pakistani Passport as a Dual National?
Dual citizens must also provide the following in their application
Proof of national identity for Pakistan
The passport of your other nationality and a photocopy of its information page
If you have never had a passport before, are between the ages of 18 and 59, you must provide some proof of Pakistani security clearance
How to Contact the Pakistani Embassy in Washington, D.C.?
Address

3517 International Ct NW

Washington, DC 

20008

Fax

(202)-686-1534

Phone Number
For General Inquiries: (202)243-6500

For Consular Services: (202)-243-3267

Email
For General Inquiries: consularsection@embassyofpakistanusa.org
Office Hours

Monday through Friday

9:00am - 5:00pm
Contact the Pakistani Embassy in Washington DC With DoNotPay!
DoNotPay acknowledges how difficult it can be to find correct addresses and in return, not receive timely replies to urgent matters that deeply concern you. See the benefits of our AI-powered robot! To contact any Consulate or Embassy, all you need to do is:
1. Enter "Contact Embassy" on DoNotPay.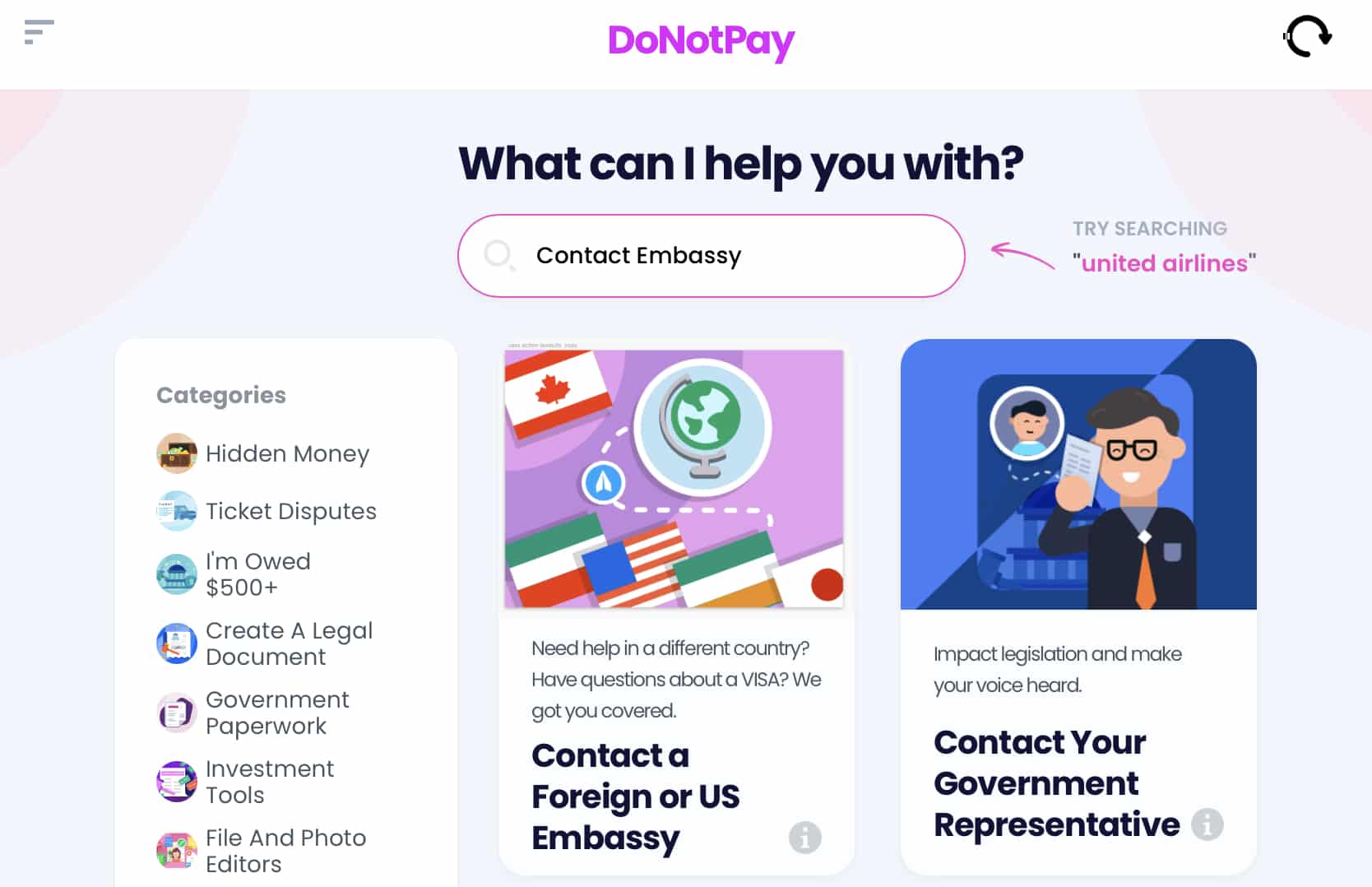 2. Choose "Foreign Embassy in the US".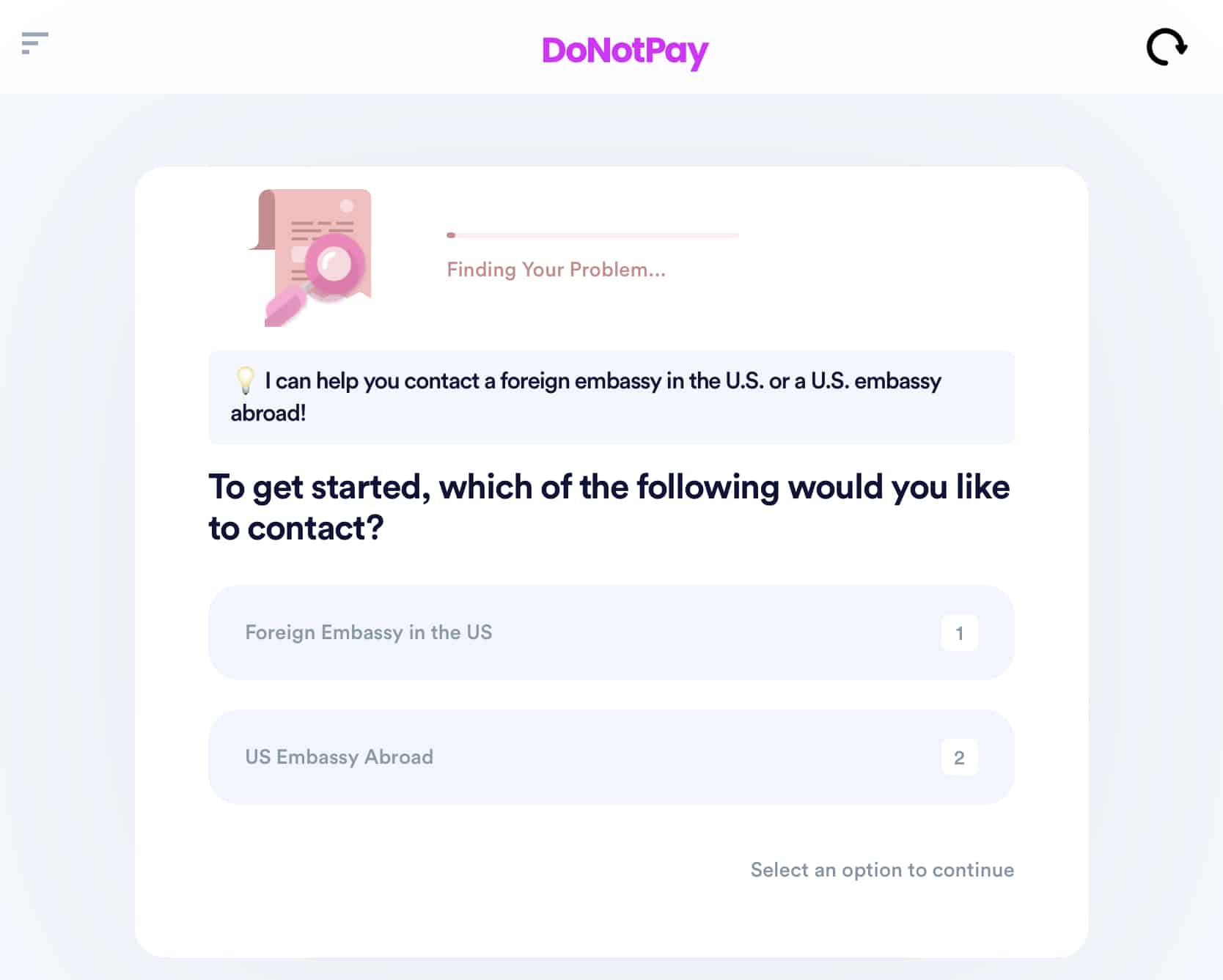 3. Explain your issue and any questions you may have.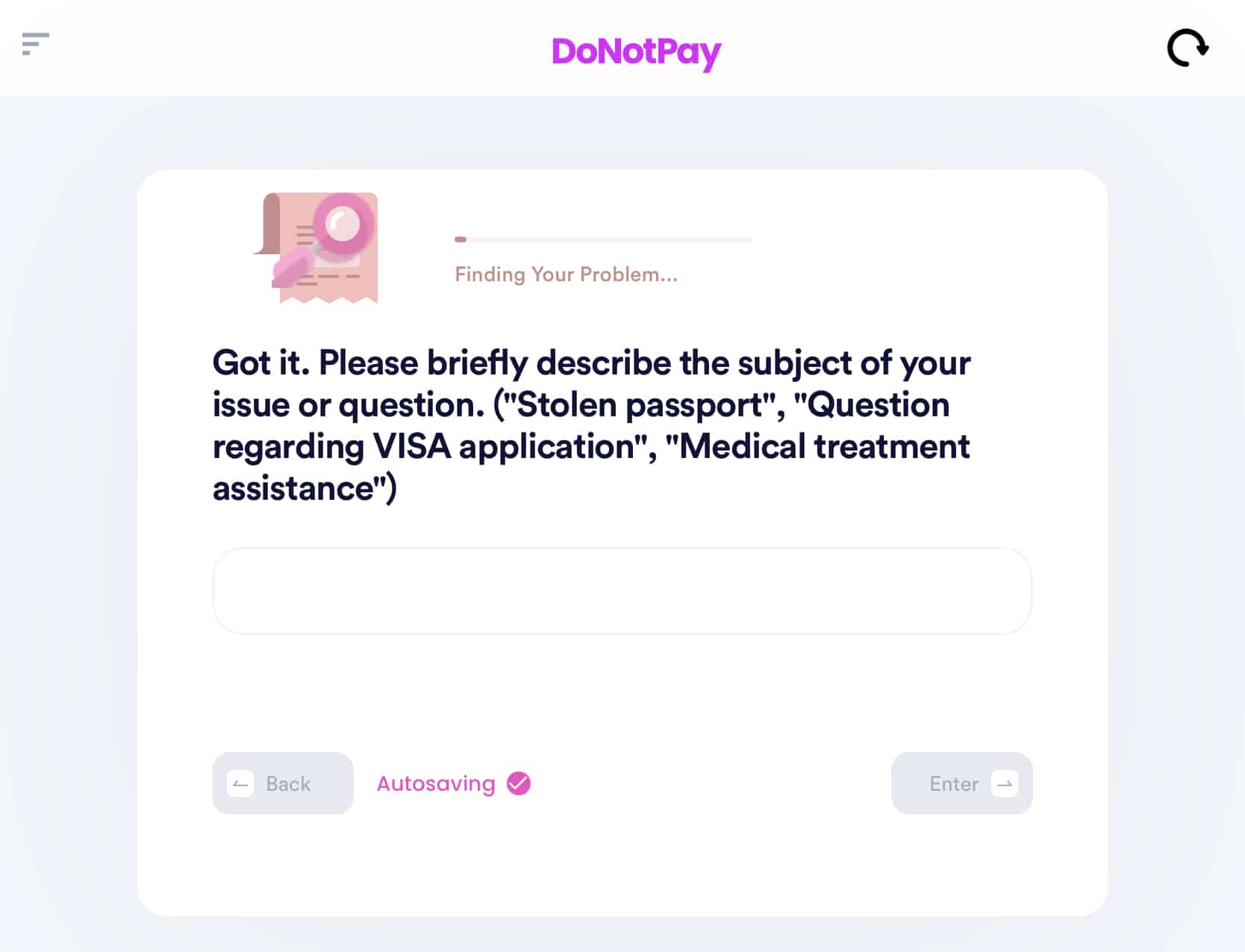 4. Tell DoNotPay which embassy or consulate you want to contact by typing in the country.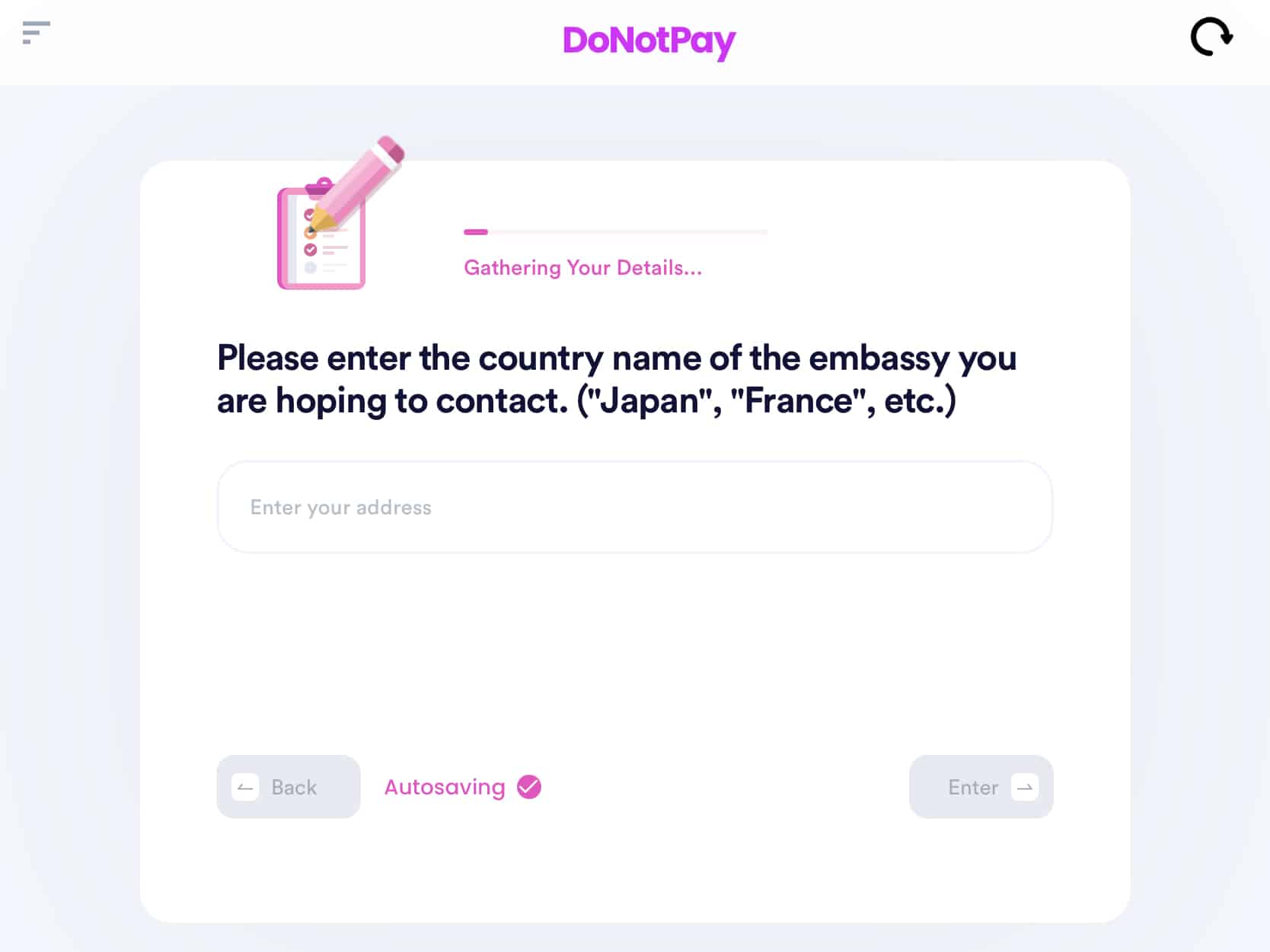 That's all! By using DoNotPay's instant services, you can expect a timely response to your email!
Who Else Can DoNotPay Help You Contact?