How to Contact the Pakistani Consulate in Los Angeles
The Pakistani Consulate in Los Angeles serves 10 American states, including:
California
Nevada
Arizona
Utah
Idaho
Oregon
Washington
Hawaii
Alaska
Montana
If you do not live in one of these states, refer to the consular jurisdiction list to find a more suitable location. 
Services Provided By the Pakistani Consulate
The Pakistani Consulate in Los Angeles provides a variety of services, including:
Visas
Passports
NADRA Cards
Legalizing Documents
Issuing POA's
Registering Births
Repatriation
Police Clearance
Pension/Life Certificates
Renunciation of Citizenship
Biometric Bank Account Verification
How to Obtain a Pakistani Visa?
There are 4 main types of visas, including:
Visitor Visas
Business Visas
Family Visit Visas
Pilgrimage Tourism
Type of Visa
What You Will Need
Visitor Visa

An invitation letter from a host/sponsor in Pakistan with a photocopy of their Pakistani ID, address, and telephone
Employment verification
A letter of introduction from an employer or educational institution
If you are visiting trek or hike, you must obtain a letter from a tour operator in Pakistan
Your last 3 month's bank statements
Proof of residence consisting of State ID, drivers licenses, or utility bills
If a child is under 16, a notarized parents' consent form with the child's ID and birth certificate

Business Visa

A signed letter of invitation from your host company along with proof of registration with the Chamber of Commerce and Industry in Pakistan
A signed letter from your employer in the US as well as intended business purpose
Last 3 months' bank statements
State ID, drivers license, or utility bill

Family Visit Visa

A copy of your Pakistani NICOP
A photocopy of a birth certificate if you do not have a Pakistani ID
A marriage certificate or copy of spouse's Pakistani ID
Children need to attach their birth certificate to a parent's Pakistani ID
Proof of residence like a State ID, drivers license, utility bills
A notarized consent form if the child is under 16

Pilgrimage Tourism Visa

An invitation from the pilgrimage group you are going to be joining
Confirmed hotel or residence in Pakistan
Employment verification if applicable
Proof of residence like a State ID, drivers license, or utility bill
Proof of valid immigration status in the United States
How to Obtain a Pakistani Passport?
The Pakistani Consulate offers 3 types of passport services:
Renewal/New/Modification
Lost Passports
Dual Nationals
Help with Renewals, New Passports, and Modifications
To obtain, renew or modify a passport, you will need the following:
Personal and physical presence at a consulate
A valid Pakistani NADRA ID with a photocopy of the front and back
A National Identity Card or a Child Registration Card with custodial papers if parents are separated
Their original passport with a photocopy of its biopages
Proof of residence within the consulate's jurisdiction (state driver's license, utility bills)
A self-addressed, prepaid envelope if you want your passport to be mailed
Lost Passports
In addition to the regular requirements (stated above), in the case that you've lost a passport, you will need to include the following: 
A photocopy of your lost passport
A Police Report containing the lost passport's number
If you've lost your passport for the third time, you'll need internal governmental approval from the Directorate General of Immigration and Passports to get another one
Dual Nationals
In addition to typical requirements, dual nationals must also prove the following:
National Identity for overseas Pakistanis
A foreign passport along with its photocopy (the other nation of citizenship)
Dual nationals aged between 18-59 must provide Pakistani clearance if the applicant has never had a Pakistani passport
How to Contact the Pakistani Consulate in Los Angeles
How to Get to the Pakistani Consulate in Los Angeles?
Directions from Union Station:
Board the Red 704 Bus towards Santa Monica
Ride for 24 stops
Disembark at Santa Monica and Westwood
Walk 10 minutes
Enter the Consulate General of Pakistan in Los Angeles
Uncover the DoNotPay Advantage!
DoNotPay knows how hard it is to write emails, find correct addresses, and not receive timely replies to urgent matters that deeply concern you. Let our AI-powered robot lawyer handle everything, instantly! To contact any Consulate or Embassy, all you need to do is:
1. Enter "Contact Embassy" on DoNotPay.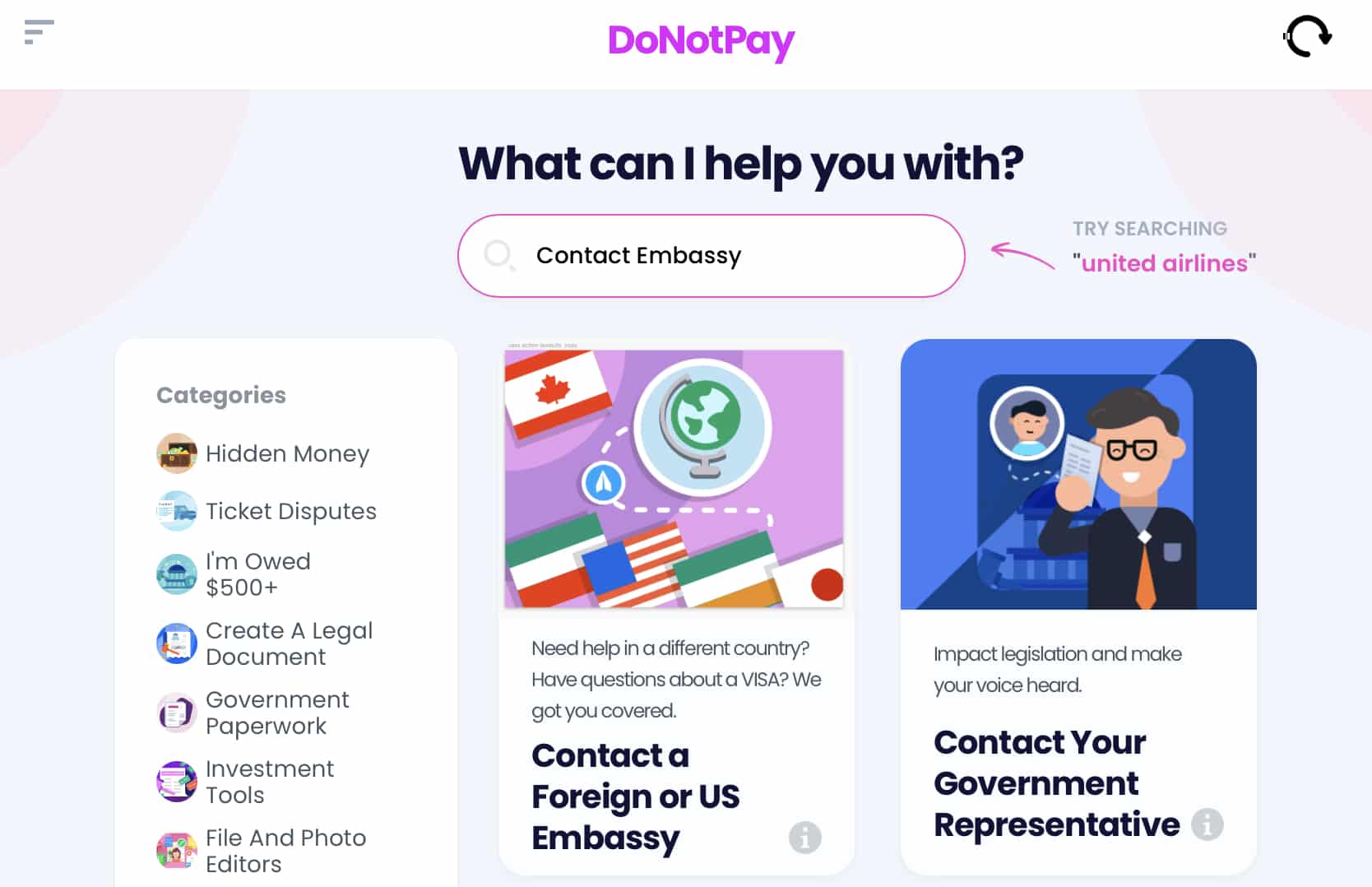 2. Choose "Foreign Embassy in the US".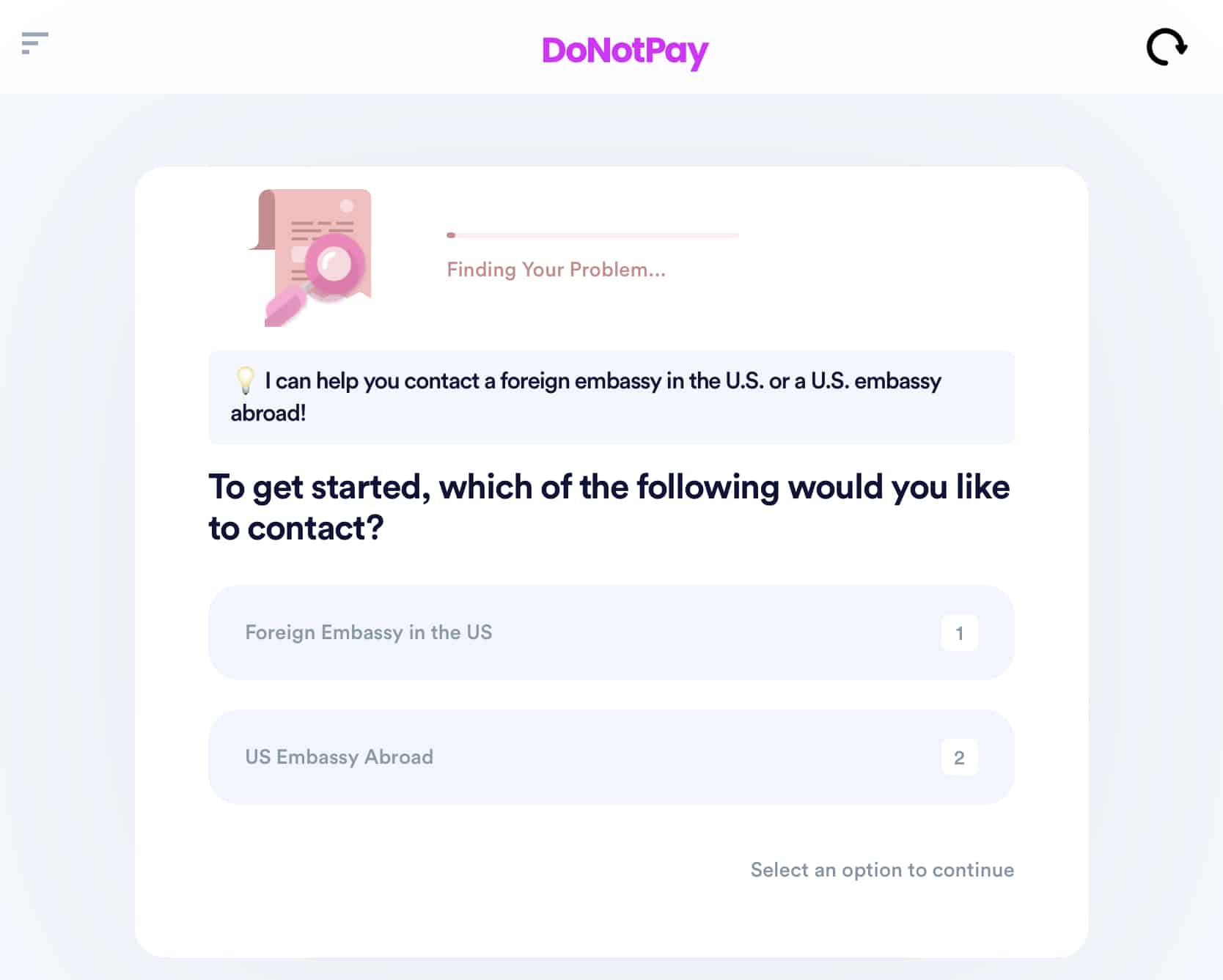 3. Explain your issue and any questions you may have.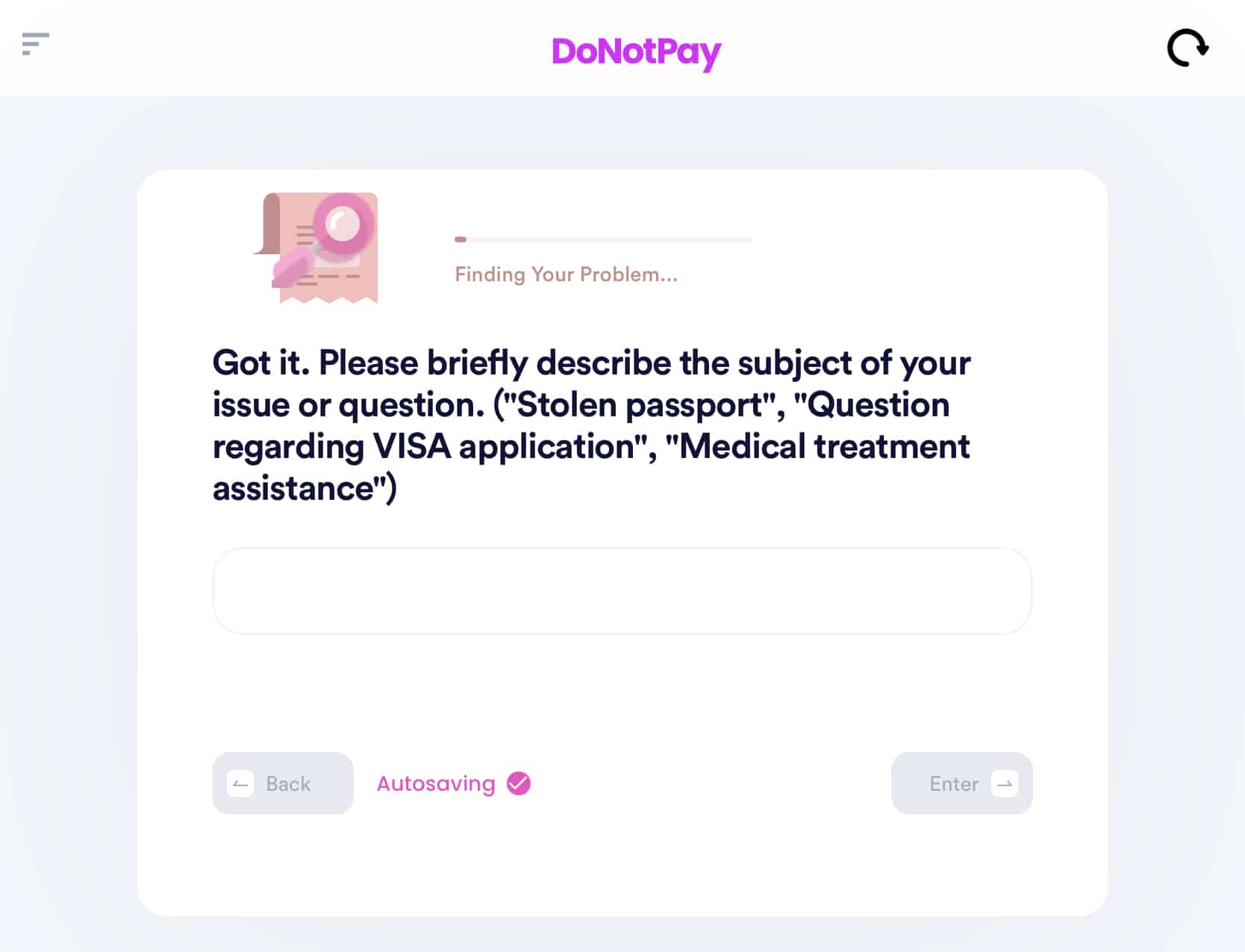 4. Tell DoNotPay which embassy or consulate you want to contact by typing in the country.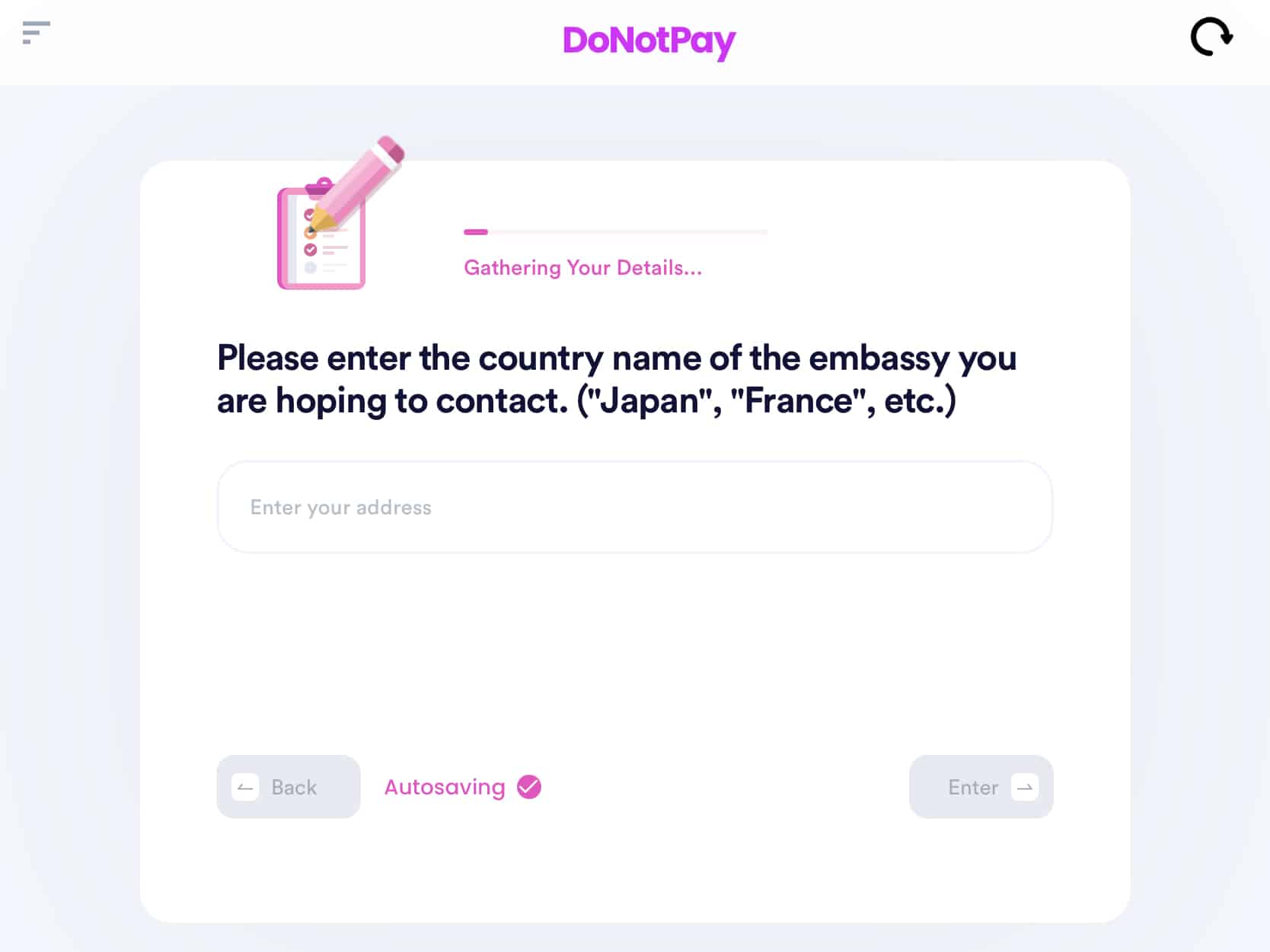 That's all! Using DoNotPay's fast services, you can expect a timely response from any consulate or embassy to your issue by email!
Who Else Can DoNotPay Help You Contact?