Get Your Packlink Refunds Hassle-Free
One of the best things about using Packlink shipping and courier services is the convenience. One of the downsides of the Packlink service is when the time comes to request a Packlink refund. As with many businesses, learning to navigate the refund and chargeback options can be quite the learning curve.
Fortunately, you don't have to navigate this experience alone. DoNotPay has created a feature to help you request refunds from Packlink and many other industries in a quick and hassle-free way.
Requesting a Packlink Refund on Your Own

Packlink has become a popular choice for shipping and courier services, particularly for people who own small businesses. The ease and convenience of automated shipments, combined with low prices, have made it a top choice. Unfortunately, cancelling a shipment and/or requesting a refund, is not always as simple to handle as the shipping services themselves.
Getting the Timing Right
According to Packlink's cancellation policy guidelines, you only have 15 days from the collection date to request the cancellation of a shipment:
If the shipment has not been collected or you decide not to send the goods anymore, it is possible to request a full refund only within the 15 calendar days following the date of the collection of the parcel.
If a parcel is collected or picked up after a cancellation, however, Packlink will not be held responsible for compensation.
Understanding Packlink's Refund Procedures and Policies
To request a Packlink refund on your own, here are some steps you will need to follow:
Visit the Packlink Help Centre
Scroll to the bottom of page
Access the Help Centre contact form by clicking on "CONTACT US NOW"
If you contact Packlink during the Help Centre business hours, (Monday to Friday from 08:00 to 20:00 and on Saturday from 09:00 to 18:00), you will be able to chat with a customer service agent. If not, you will likely be contacted via email about your request. You will then be guided through the steps of requesting a refund by communicating with a Packlink customer service agent. 
If the thought of live chatting or entering into a protracted email exchange has you breaking out into a sweat, never fear. DoNotPay's Chargeback Instantly product can take care of this issue for you hassle-free.
In summary, here's how you can request Packlink refunds:
| | |
| --- | --- |
| Can You Request a Refund via | Yes/No |
| DoNotPay | Yes |
| Email | Yes |
| Phone | No |
| Letter | No |
| Website / Live Chat | Yes |
| In-Person | No |
How Long Will It Take to Receive a Packlink Refund?
If you are successful in your cancellation request, you will receive your Packlink refund approval within 48 hours of your request. However, if you wind up actually handing over the shipment after the refund request, you might be charged any additional costs related to the goods sent after cancellation.
Refund "approval" is different from actually receiving your refund, however. In reality, when you receive your refund will depend in part on the payment method you used when you first scheduled your shipment:
Debit or credit card. It could take 7-10 days after the refund confirmation date for the funds to be reflected on your card.
Paypal. The refund transaction will take place immediately, and the money will be reflected in your Paypal account as soon as the refund is approved.
If a quick refund is important to you, be sure to request your refund as soon as possible. The sooner you make your request, the sooner the funds could be reflected in your account. This is where DoNotPay's Chargeback Instantly product can really work to your advantage. We can help you request a Packlink refund fast and easy.
Get Your Packlink Refund Hassle-Free With DoNotPay
Requesting a Packlink refund doesn't have to leave you miffed. Instead, you can take advantage of DoNotPay's quick and convenient Chargeback Instantly feature to take care of the issue in just a few clicks.
Here's all you have to do:
Find the Chargeback Instantly product on DoNotPay. 
Tell us which credit card (or ACH transfer) the payment was on, and enter the name of your bank and the merchant. 
Select the reason for your chargeback, and provide relevant details, including the charge amount, the charge date, a description of the payment, and any files you can upload as evidence. 
It really is as simple as that. On your behalf, DoNotPay will then fax a request to your bank automatically. DoNotPay also sends the letter with all the VISA and Mastercard, including the specific (reason) codes that help you win your case.
DoNotPay Is Here for All Your Refund Needs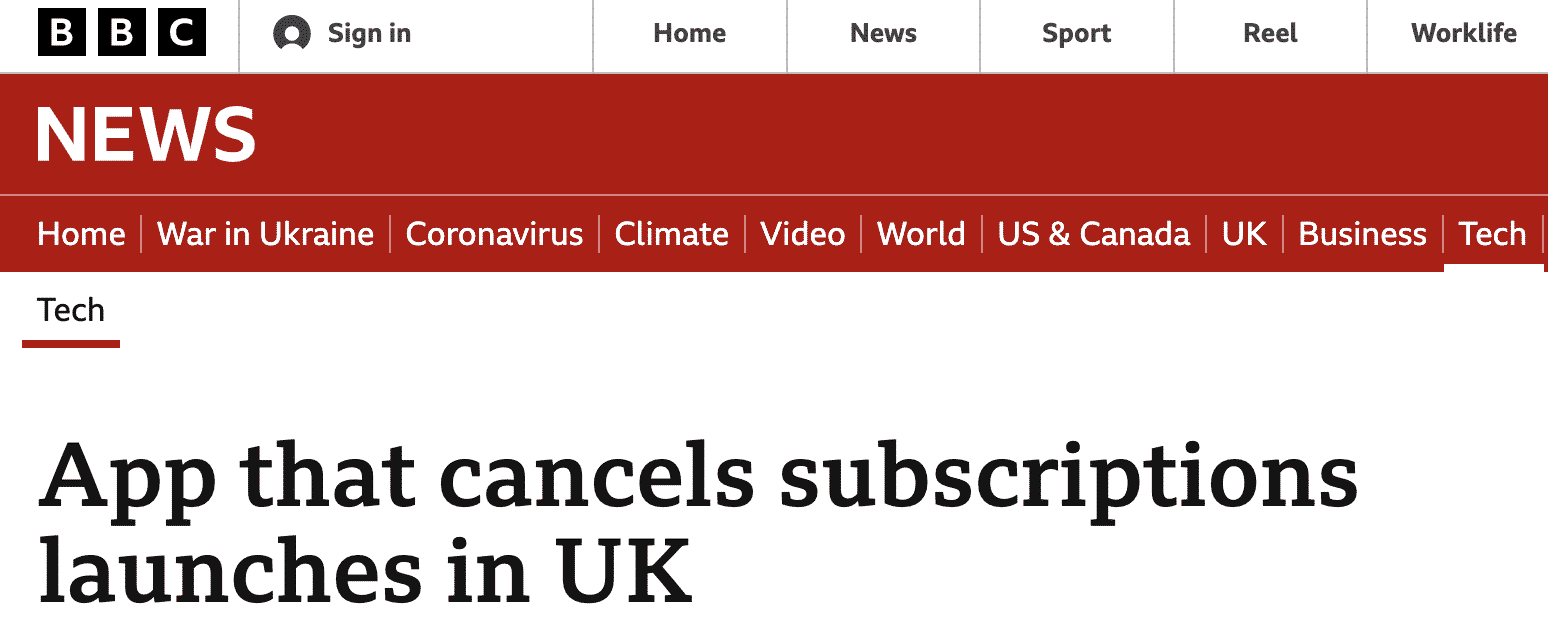 Whenever you need refunds, chargebacks, or anything else of that nature, remember that DoNotPay is here to help.
But that's not all we can help you with. We're also here to help you manage burner phones, deal with credit card issues, and sign up for trials risk-free. Come learn more about all our amazing products and features.