Everything You Need To Know About Orange County, Florida, Jury Duty
The jury system upholds democracy by allowing U.S. citizens to decide a fair outcome of a case. This is why jury duty is mandatory for all those who are eligible for it.
In this article, DoNotPay will answer frequently asked questions about Orange County, Florida, jury duty, including how it works and how to prepare for it.
If you need to take time off from work to fulfill your civic duty, you can to create a leave request letter without hassle.
Orange County Jury Duty Laws in a Nutshell
Check out the table below for a basic overview of jury duty laws in Orange County, Florida:
Factors
Brief Description
Eligibility
You are qualified to be a juror in Orange County if you are:

Older than 18
A U.S. citizen
Legal resident of Orange County
In possession of a driver's license or an identification card issued in Orange County

Disqualification
You are automatically disqualified from jury duty in case you:

Have been convicted of a felony
Cannot communicate in English
Are a member of the armed forces
Serve as a fire or police department officer
Are a member of the government or the court

Exemption
You are obligated to attend jury duty unless the court has explicitly excused you. A person can be exempted if they are:

Pregnant or breastfeeding
Older than 70

Duration
Jury duty can last from one day to one trial, depending on the jury selection process
Attire
You should appear in court in business or professional attire. Avoid wearing:

Tank tops
T-shirts
Hats
Jeans
Shorts

Process
Potential jurors are selected from a pool of eligible candidates. Once you appear in court, you need to answer a series of questions to qualify as a juror
Do You Get Paid for Jury Duty in Orange County?
If you are employed, courts in Orange County do not offer any payment for the first three days of jury duty. You are paid $30 starting from the fourth day until the end of the jury service. In case you are unemployed, the court pays $15 for the first three days and $30 from the fourth day.
The court offers compensation of $50 per day to federal jurors in all states throughout the country. This amount increases to $60 after ten days of service.
Can You Get Fired for Jury Duty in Orange County, Florida?
In Florida, it is illegal for employers to terminate their staff members for serving on a jury or force them to skip it. If you have been threatened or fired for jury duty, you can file a lawsuit against your employer. In case your employer is found guilty, they will be liable to compensate you for:
Compensatory damages
Punitive damages
Attorney fees
Write an Airtight Leave Request Letter With DoNotPay's Help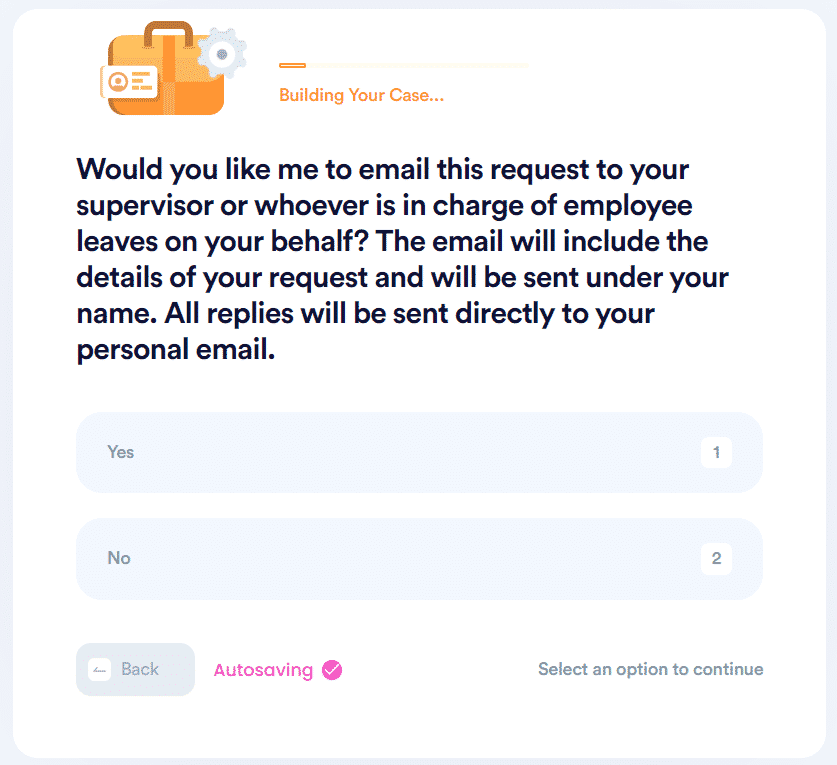 Before you even start preparing for jury duty, you need to let your employer know so they can verify your jury duty and grant you time off. Our app can assist you in writing a formal leave request letter in a matter of minutes. Here is what you need to do:
Go to the Request Jury Duty Leave product
Provide a few details about the jury duty
Upload a photo of the jury summons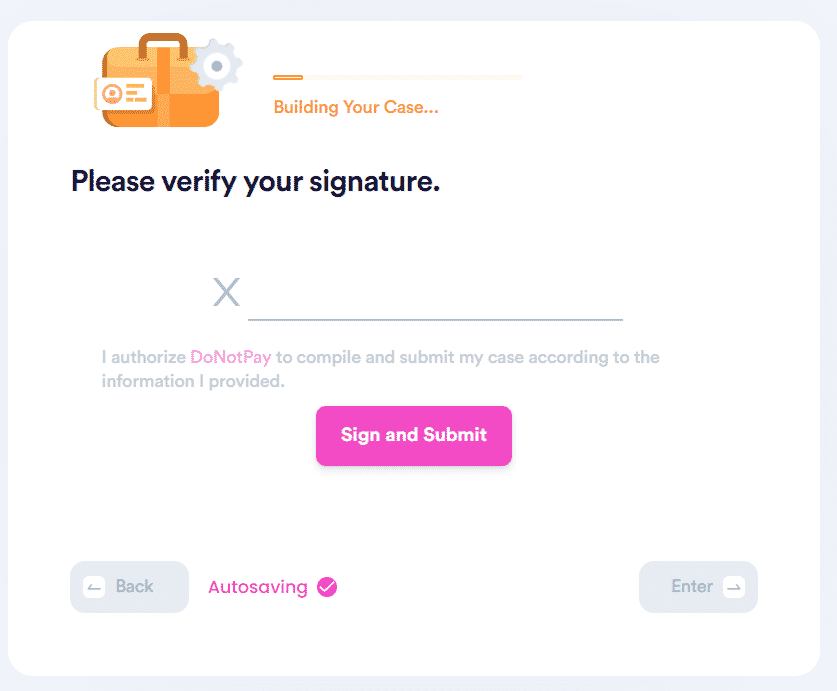 You can also specify if you want us to send the letter to your employer. If you prefer doing it yourself, all you need to do is download the letter and print it.
We Have Even More To Offer!
Find more information about the perks we offer in the table below:
Stay Safe by Relying on DoNotPay
One of the primary purposes of our app is to improve your safety. We help you stay secure and avoid incidents or privacy issues by:
Blocking:
Fighting against:
DoNotPay will also help you avoid unwanted personal info disclosure with single-use burner phone numbers. Our app can create a virtual credit card with a fake name and card details and prevent you from getting charged once your free trials expire!