Should You Create an Operating Agreement for an LLC in Texas?
If you have started a limited liability company (LLC) and are wondering whether you need an operating agreement for an LLC in Texas, DoNotPay provides answers in this text.
We offer relevant information on legal documents, supply personalized contract templates, and present ways to create contracts. 
What Is a Texas LLC Operating Agreement?
An operating agreement is a document governing your LLC. Although this document is not required by law in Texas, you should create one, as it outlines the company's ownership and management structure. 
Parts of an Operating Agreement for LLCs in Texas
Here are some common parts of an LLC operating agreement in Texas:
List of members

Members' ownership percentages

Management structure

Rights and responsibilities of all members

Amendment procedures

Shares of profits and losses among members

Rules in case a member leaves an LLC or dies

Asset distribution while winding up

Rules and procedures governing buy-in and sell-out
If this list looks overwhelming, DoNotPay can help you draft an operating agreement customized to your particular requirements.
What Is a Management Structure?
A management structure determines if your LLC is managed by a manager or its members. 
LLC needs to have at least one member, i.e., a person holding an ownership or membership interest in the company. A Texas LLC operating agreement should determine one of the following management structures:
Member-managed

—All members govern the LLC, i.e., they all have management authority

Manager-managed

—A group of managers is elected to manage your LLC. They can also be LLC members, but it is not a requirement
Apart from your operating agreement, a certificate of formation is another related business document that specifies the way your LLC is managed. 
Why Do You Need an LLC Operating Agreement in Texas?
Why would you even create an LLC operating agreement in Texas if the law of this state does not require one? It is because this agreement determines the three Rs for all the members of your LLC, i.e., their:
Roles

Rights

Responsibilities
Choosing to create an operating agreement, you make sure all business members are familiar with their obligations and ways to handle potential disputes. 
This document is essential as it determines your LLC ownership. What if there are some legal issues connected to the ownership of your LLC, and you end up in court? The court would consult your LLC operating agreement to settle the matter of:
Who owns what part of your company

What shares the members have the right to
Another point worth considering is that most banks will ask you for an operating agreement before opening your business account. Bank managers usually want to get proof of ownership and focus their attention on the provided contact information of all members of your LLC, including their names and addresses.
Where Should You File Your LLC Operating Agreement in Texas?
As you are not legally obliged to have an operating agreement in Texas, you do not need to submit it to any government institution. It is your internal business document and is not part of the public record.
How To Prepare an Operating Agreement for LLCs in Texas
You and your LLC members can create your operating agreement. If you do not feel comfortable dealing with legal matters, you might consider one of the following options:
Hire a Business Lawyer
Choose DoNotPay

In case you opt for a lawyer, you need to:

Make a list of qualified business lawyers

Compare their services and prices

Select one

This way, you can end up with a pricey internal business document

Choose DoNotPay if you would like to save your financial resources but still receive a great LLC operating agreement. You provide the specifics of your LLC and its members, and we generate your new and more than affordable agreement
When you have created your LLC operating agreement with DoNotPay, you can use the same subscription to: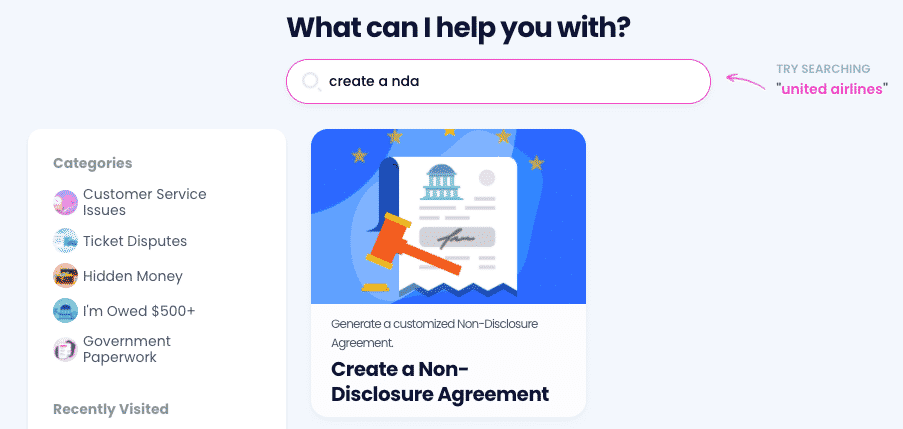 DoNotPay Is Your Efficient Contract Generator
Do you need to safeguard your personal, family, or business interests? The best way is to use a rock-solid contract. 
You need to prepare lots of legal documents and agreements if you would like to cover all business aspects and prevent any possible issues.
Opting for a lawyer is always a good option, but it can be an expensive one. A business needs various contracts, so hiring a lawyer for all of them can turn into quite an investment.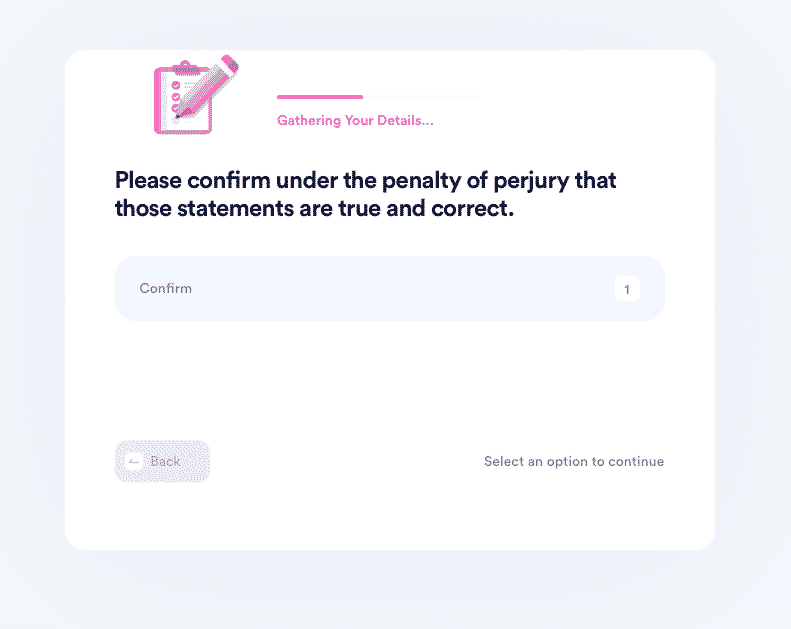 This is why DoNotPay has designed a Standardized Legal Documents feature. We use your information and requirements to prepare a personalized contract for you.
All you need to do is:
Access DoNotPay from any

web browser

Type in the name of the document you need 

Supply some basic information to the chatbot, e.g., names, addresses, and additional details
That's it! DoNotPay generates a contract combining your provided specifics and formal requirements with the best templates. The result is the contract that will simplify your personal and business projects. 
What about your personal and family matters? We are here to help you create a prenuptial agreement if you are getting married (congrats!) or a custody agreement if you ever need it. 
How Else Can DoNotPay Help You Find and Save Cash?
Our Missing Money feature helps you find any unclaimed assets in your name in any state. An additional perk is that you can claim your money right in the app—no need for further research!
We can also make sure you don't pay for any unfair parking citations and get the rightful compensation from airlines for any canceled or delayed flight. 
Don't let big companies scare you into not claiming your warranties or insurance. DoNotPay helps you file these claims and appeal any rejections in minutes, which brings you closer to getting your money.
We can also delay your bill payments, get your college fees waived, or sign you up for paid clinical trials to earn some extra cash!
DoNotPay Keeps the Spammers Away
Whether you're dealing with email spam, text scammers, robocalls, or severe harassment, DoNotPay can help. 
Use our virtual credit card or the Burner Phone feature to sign up for free trials safely—without revealing your real info. DoNotPay will make sure that no company can reach you when you use our tools. 
We provide a fake email address, credit card info, and phone number that are in no way connected to your real data. 
We can also help you cancel services or request a refund without you having to contact the company directly.