Can You Handle Online Business Startup Costs, or Do You Need a Loan?
In 2020, the total market revenue from online sales amounted to 431.6 billion dollars in the U.S. Since we can expect the market to grow at a steady pace, more and more entrepreneurs are coming up with startup ideas to sell goods and services online.
This guide offers an in-depth insight into online business startup costs based on the latest estimates. If you are seeking loans for your startup, look no further than DoNotPay's multipurpose app—we can:
Draft fully compliant loan request letters
Help you find lenders
Sign up to use our business support features!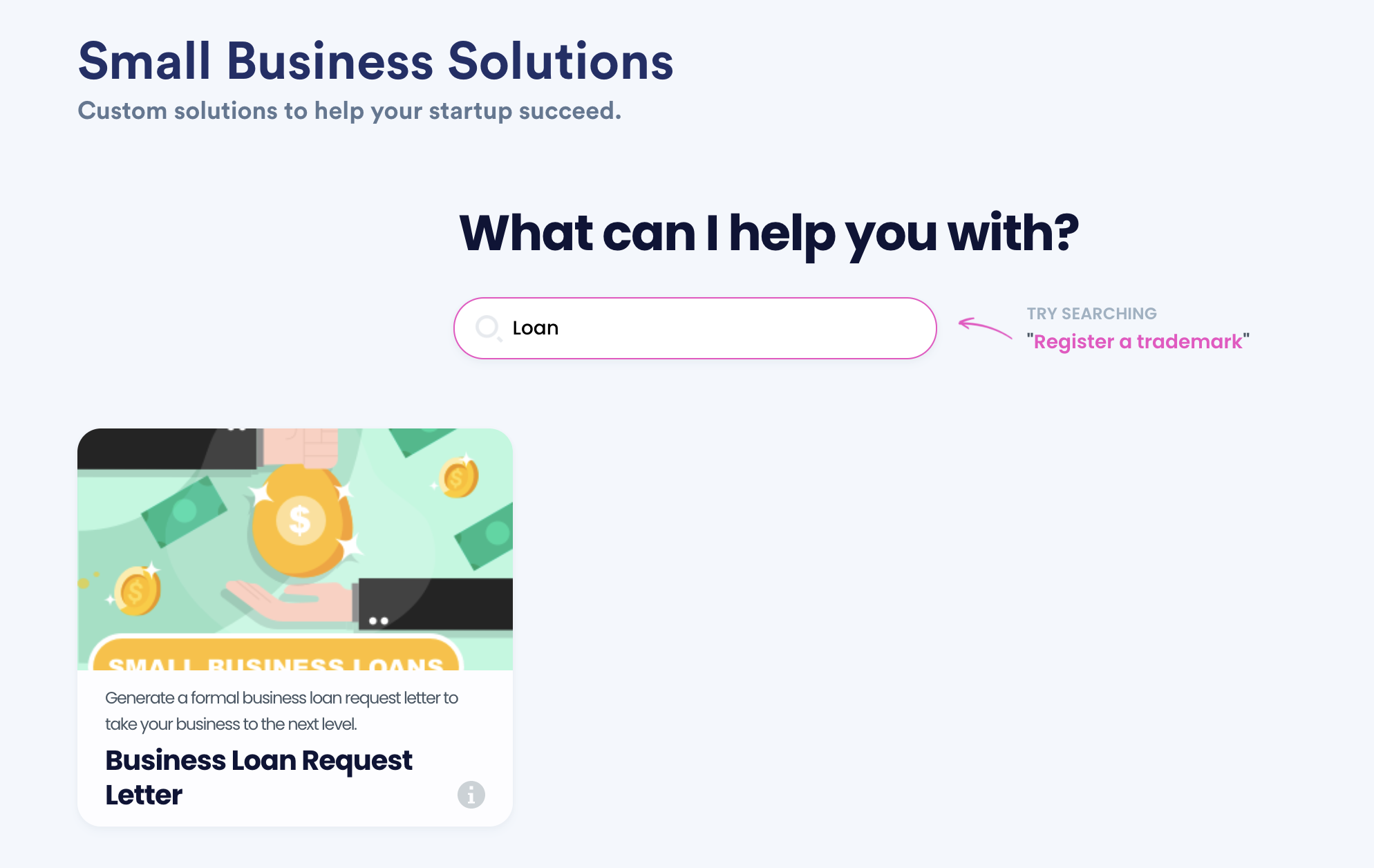 Startup Costs for E-commerce Business—The Big Picture
Online businesses can have complicated B2B, B2C, and C2C models with varying initial investment requirements. If you are an aspiring entrepreneur breaking your head over the financial commitment, this table will give you a basic estimate of the total capital outlay:
Online Product
Approximate Initial Investment
Selling goods
$8,000–$100,000, depending on the manufacturing costs of goods sold
Providing services
$3,000–$70,000

The cost of offering a service is usually lower than selling goods due to no inventory and warehousing costs
What Are the Components of Startup Costs for an E-commerce Business?
Online businesses have been penetrating the general retail market for a while now, but there is heavy confusion over the costs involved. It is a common misconception that online stores only need a website to get their ducks in a row. In reality, their cost structure is much like your traditional offline business. We have compiled some of the major cost heads for you.
Licensing and Deposits
On average, you may have to spend between $500 to $3,000 on the following:
Business license—$300–$1,000
Utility deposits—$700–$1,000
Tax registration—$600–$1,500
Patents and permits—$2,000
Office Space
Having no physical storefront does not mean you won't need office space. Some small online businesses promote a work-from-home culture but may still need to spend on a warehousing space. Going by average figures in the U.S., office space costs range between $60 to $600 per square foot (depending on your location).
Equipment and Furniture
This varies from industry to industry, but small business owners don't spend over $20,000 on fixed assets.
Website Hosting and Development
A website is the primary sales window for online businesses, so you need to spend a generous amount to make it cracking in terms of visual appeal and user-interface convenience. Startup costs for an e-commerce website sit between $2,000 to $60,000, based on the functionality and features. Here are some major expenses:
Hiring top-notch developers—$5,000–$35,000
Purchasing software and optimization plugins—$500–$1,500
Registering domain name—$10–$20
If you want a comprehensive cost sheet for building an e-commerce website up from scratch, check out our dedicated guide.
Introductory Marketing
You may end up spending $1,500 to $5,000 on spreading the first word about your product or service. A large chunk of the initial marketing is done through search engine and website ads, social media channels, and influencers.
Online Store Startup Cost—Working Capital Requirement
A part of your investment or borrowed sum should go into maintaining a working capital for a few months (as you won't make a substantial profit right away). Here is an estimate of the significant expenses for the first quarter—don't forget that you can claim tax credits for them:
Cost Center
Average Quarterly Expenses
Salaries
$15,000
Utilities
$3,000
Insurance
$1,500
Shipping and delivery
$5,000 (if your product includes a shipping and delivery commitment)
Promotion
$6,000

Operational promotion includes cost incurred for driving website traffic

Website maintenance
You may have to pay around $94 per hour to IT professionals for website maintenance and expansion
Miscellaneous
$5,100, includes expenses for accounting, warehousing, and other logistics
Milking Profits—Level Up With the Right Funding Strategy
Whether you need that base capital injection for your online business or loans to upscale your profitable operations, getting the right fund at the right time can help you implement your plans successfully.
You can find multiple types of loans to facilitate online establishments. Such loans have diverse terms, interest rates, and repayment schedules—all you have to do is apply for those that cater to your unique business needs. Let's look into some of the best funding options for online businesses:
SBA loans—The U.S. Small Business Administration (SBA) connects you with lenders and offers a guarantee for repaying 50–85% of the borrowed amount. SBA also provides favorable loan plans for:

Support of minority groups like women, veterans, and Native Americans

Direct or conventional loans—You have to submit your business plan and revenue model directly to lenders like banks, credit unions, and microfinancing institutions. Lenders provide both long- and short-term loans based on your credit score and the collateral you provide
Credit facilities—If you encounter a temporary shortage of funds while running your business, you can request your bank to let you overdraw from your current account with no collateral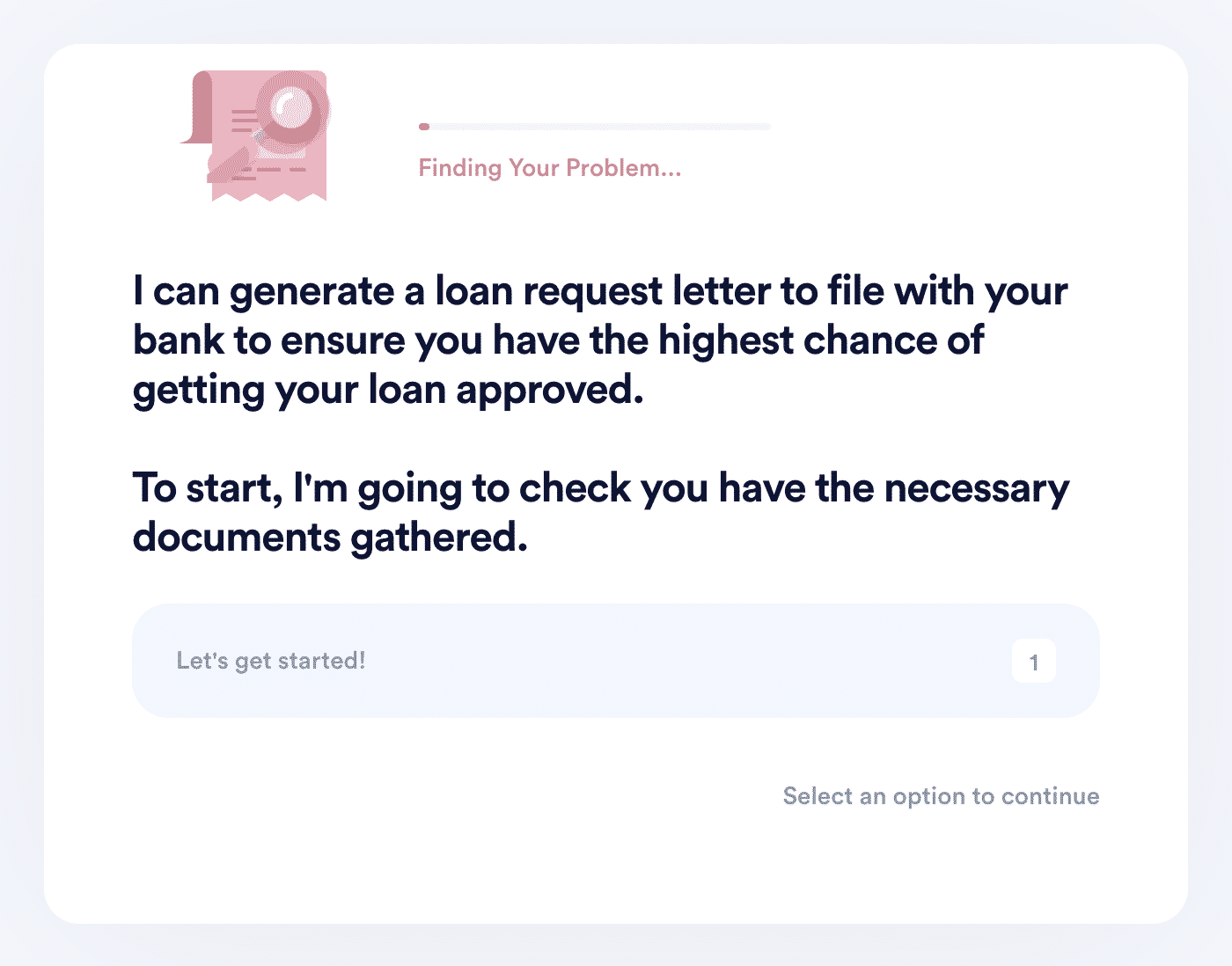 Get That Coin—Let DoNotPay Write a Compelling Loan Request Letter for You!
To qualify for any business loan, you need a convincing loan application letter that presents information about your credit standing, financial health, and business viability in a structured manner. A poorly phrased letter would fail to sell your business idea.
If you want your enterprise to take off without any hiccups, DoNotPay's dependable loan assistance products can back you up:
The Business Loan Request Letter product—We analyze your financials and business plans to generate airtight loan application letters
The Find Online Business Loan Lender product—We help you find online lenders suitable for your business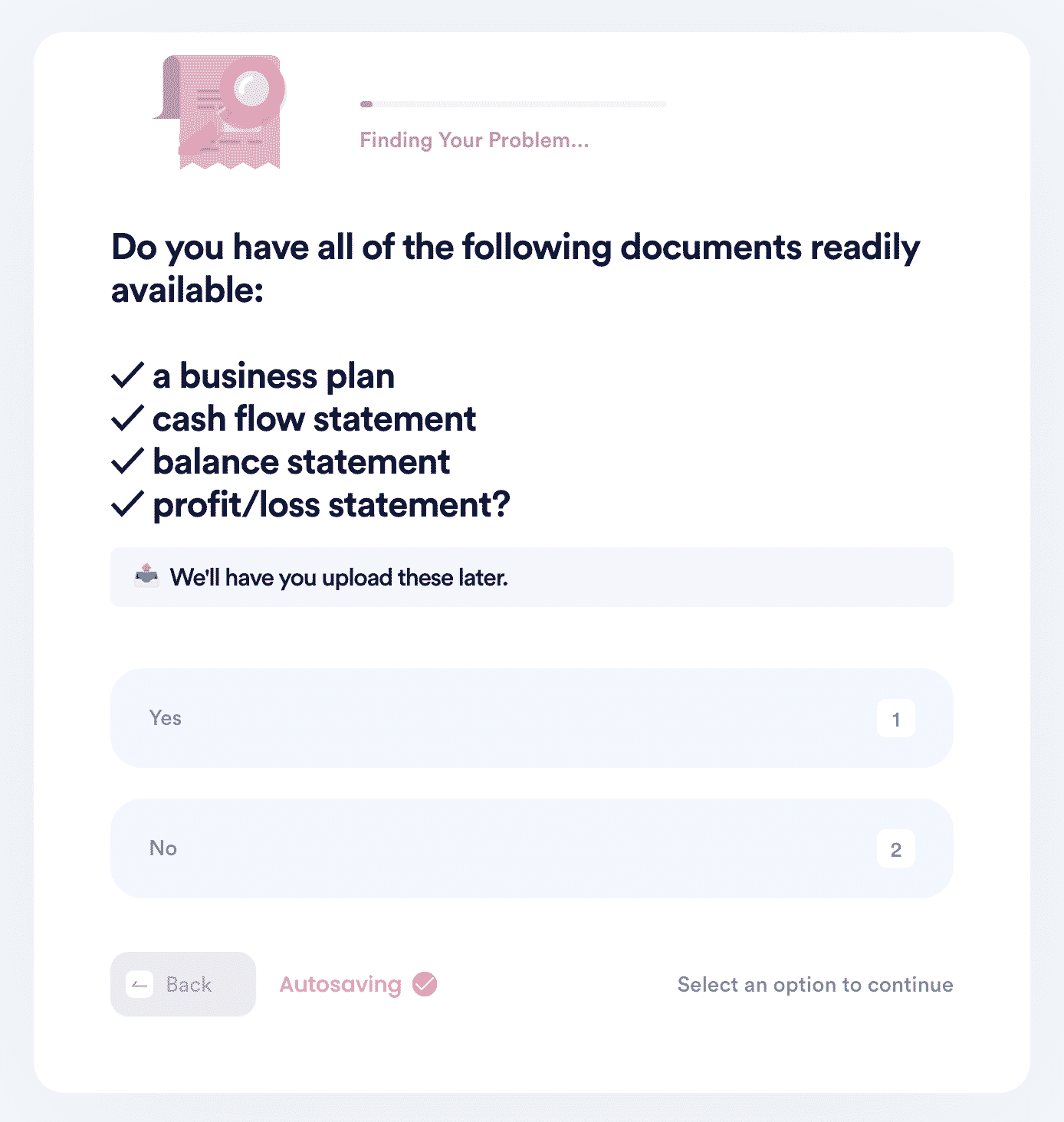 To streamline the process of securing a loan, log in to your DoNotPay account and take the following steps:
Search for Loan and select our Business Loan Request Letter product
Get a list of the documentation required
Interact with our chatbot to feed in details specific to your case—your business information, loan requirement, and target lender
Upload the paperwork from step two
Once you are done, our pro robot lawyer uses your responses to write a case-specific loan request letter with all relevant data organized perfectly. We then attach the necessary documentation and send the application to the lender of your choice!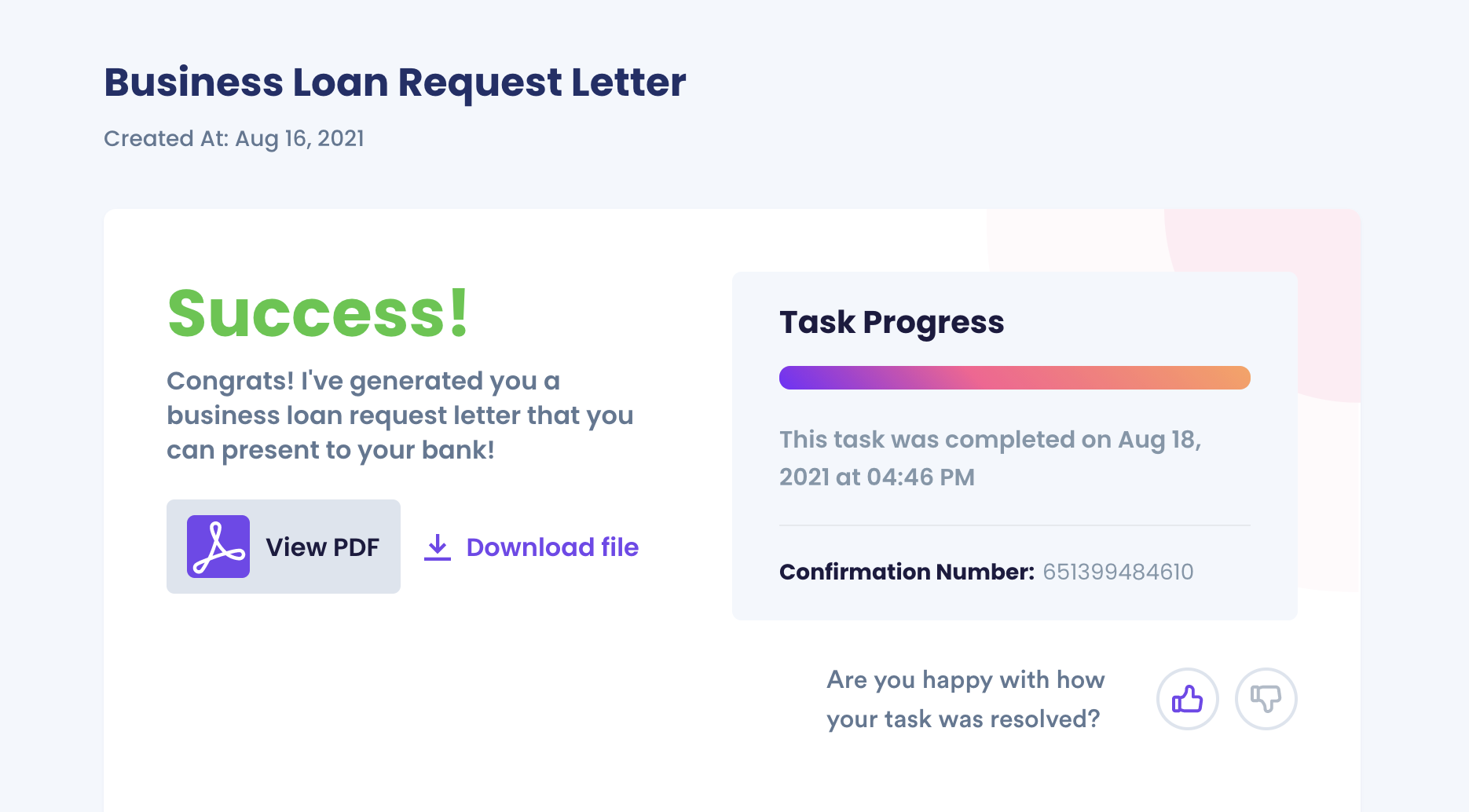 DoNotPay Helps You Raise the Bar in Business
Whether you are just getting started with your small business or are well into the game, DoNotPay can be your valuable assistant. We can help you manage various issues, such as:
Trademark infringement
Negative reviews
Suspicious chargebacks
You can focus on what is important while we take care of administrative tasks and problems.
Get More Done With Our Help
DoNotPay's features at your disposal are versatile. We can assist you in registering your DMCA agent with the U.S. Copyright Office so that you can avoid exorbitant copyright infringement fines. Thanks to our app, preparing and filing business loan applications will also be smooth sailing.
If you want to protect your slogan, logo, and company name, we will guide you through the trademark registration process. The Employer Identification Number (EIN) issuance is another procedure our app is able to assist you with.
Would you like to self-certify your business under the EU-U.S. Privacy Shield program? DoNotPay will complete and file the request in your stead. Our app can help take care of your employees, too. Use DoNotPay to create and submit 83(b) election forms to the IRS.
Is the pile of documents due to be sent getting bigger by the minute? Not to worry—your pocket assistant can mail and fax your documents with ease.