How to Set Up Online Bill Pay for ONG in 6 Easy Steps
The Oklahoma Natural Gas Company (ONG) provides natural gas service to about a million customers in Oklahoma. The company was founded in 1906, and today, it is one of the nation's largest energy companies.
can be challenging since the company has many clients. With an employee base of 1000 people, these challenges are expected. Luckily, you can schedule hassle-free payments with DoNotPay services.
The Different Methods of Paying Your ONG Bills
If you are an ONG customer or a potential customer, you should know the various methods. These include:
Online Payment
You will need to log in with your ONG credentials to pay your bill. If you aren't an ONG customer but want to pay for a family member or a friend, you can do that too. All you need is to key in their phone number, address, or billing account.
Automatic Payment
Your bills get deducted from your ONG account linked with a checking or a savings account.
Pay by Mail
Where you will have to send in your bill along with the money, make sure you include the payment stub. You should send the mail to:

Oklahoma Natural Gas

P.O. Box 219296

Kansas City, MO 64121-9296

In-Person Payment
Take your bill and check and drop them off in designated drop boxes. However, if paying by this method, it takes several days or weeks for the payment to reflect.
Pay by Phone
If you want to pay your ONG bills by phone, call 18006645463 and follow the simple automated process.
While these processes appear simple, they are often tedious and have no guarantees of your payment reflecting on time. That's why you need DoNotPay as your ONG bill payment provider.
What Happens if You Miss Your ONG Bill Payments?
ONG requires its customers to pay their bills on time. Therefore, if the payment for ONG gets past due, you will be charged late fees. If you have difficulties paying your electricity bill, ONG has a payment arrangement to cushion you against disconnection. All you have to do is call 18006645463 and tell them your predicament.
ONG has the right to disconnect your account if you have outstanding debts that you haven't serviced, even after constant reminders. The company temporarily halted disconnections over COVID-19. However, they have since reinstated their disconnection program, and you could be the next on their blacklist. You can only restore it by paying all the outstanding amounts owed to your account.
How to Schedule Check Payments With DoNotPay
The consequences of not paying your gas bill on time are severe, especially if you forget or miss it. You might be forced to pay higher rates than normal and even lose the security deposit you paid when signing up for ONG service.
With DoNotPay, you can schedule check payments to cover your ONG bills. All you have to do is sign up with DoNotPay, and it'll handle the rest. You must verify your checking account and authorize DoNotPay to initiate paying your ONG bills.
How to Set Up Recurring Check Payments Using DoNotPay
If you want to set up recurring check payments but don't know where to start, DoNotPay has you covered in 6 easy steps:
1. Go to the Bill Pay product on DoNotPay.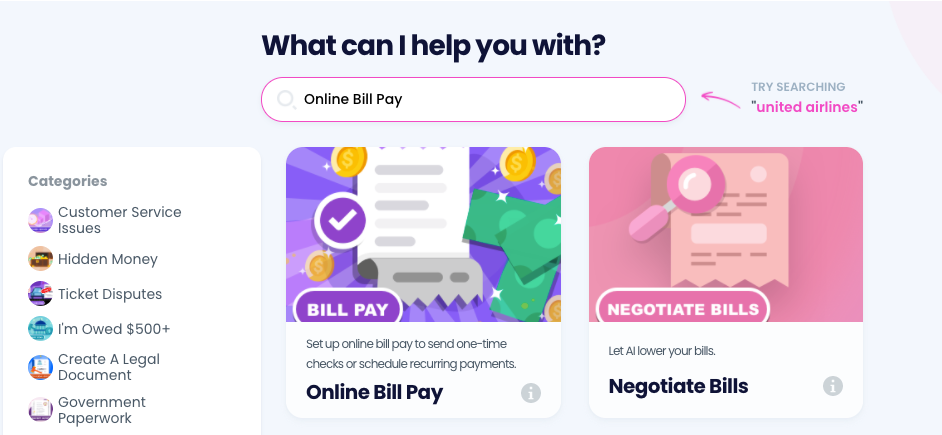 2. Connect a bank account if you haven't already.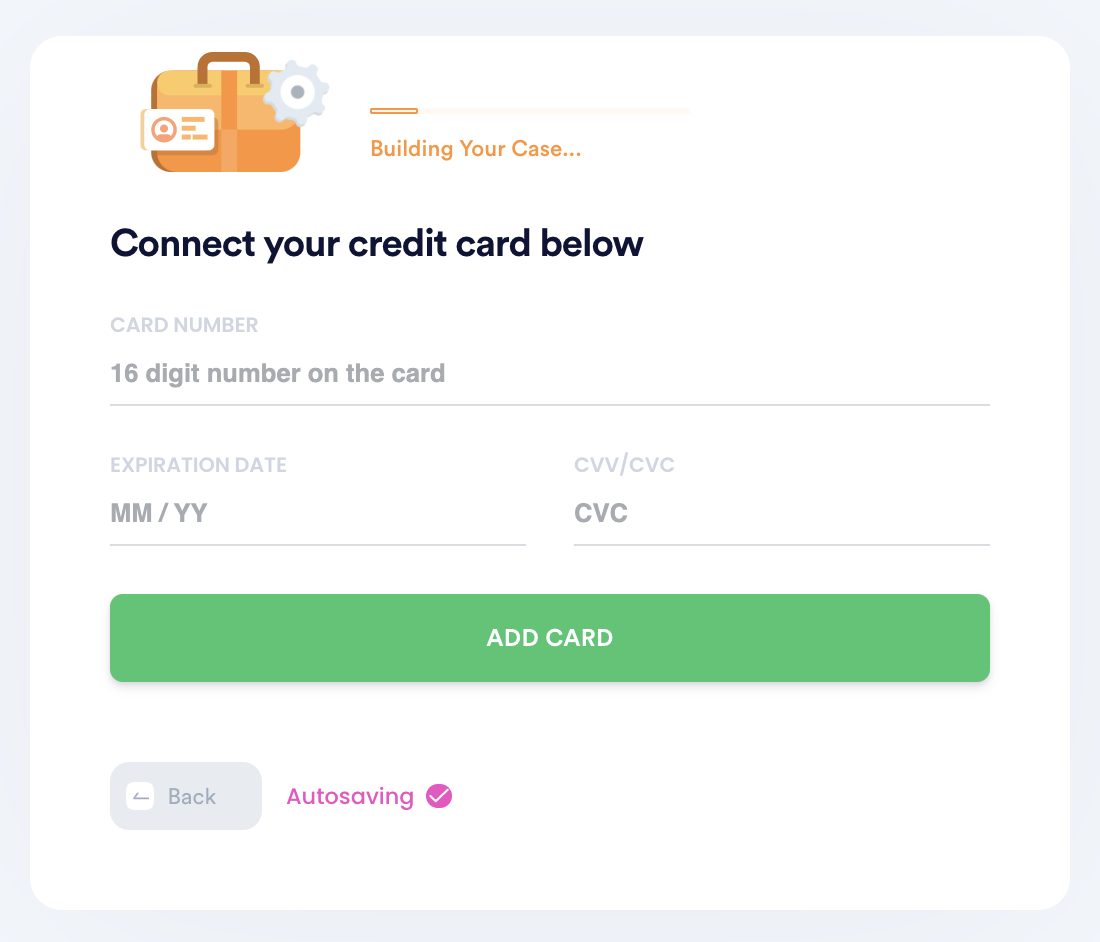 3. Schedule recurring or one-time payments by entering the person you want to address the check to, the payment amount, and their mailing address.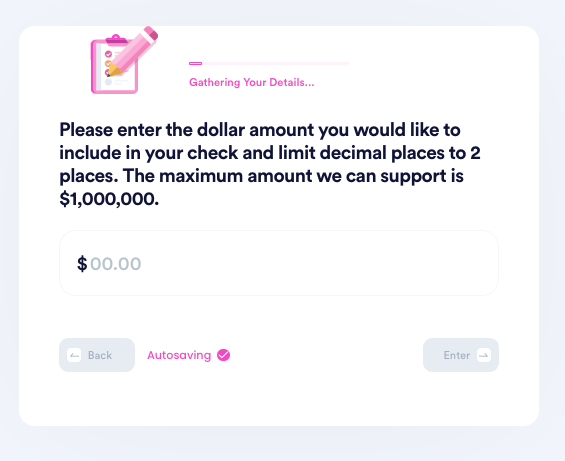 4. Customize the payment with a PDF attachment, image, and memo.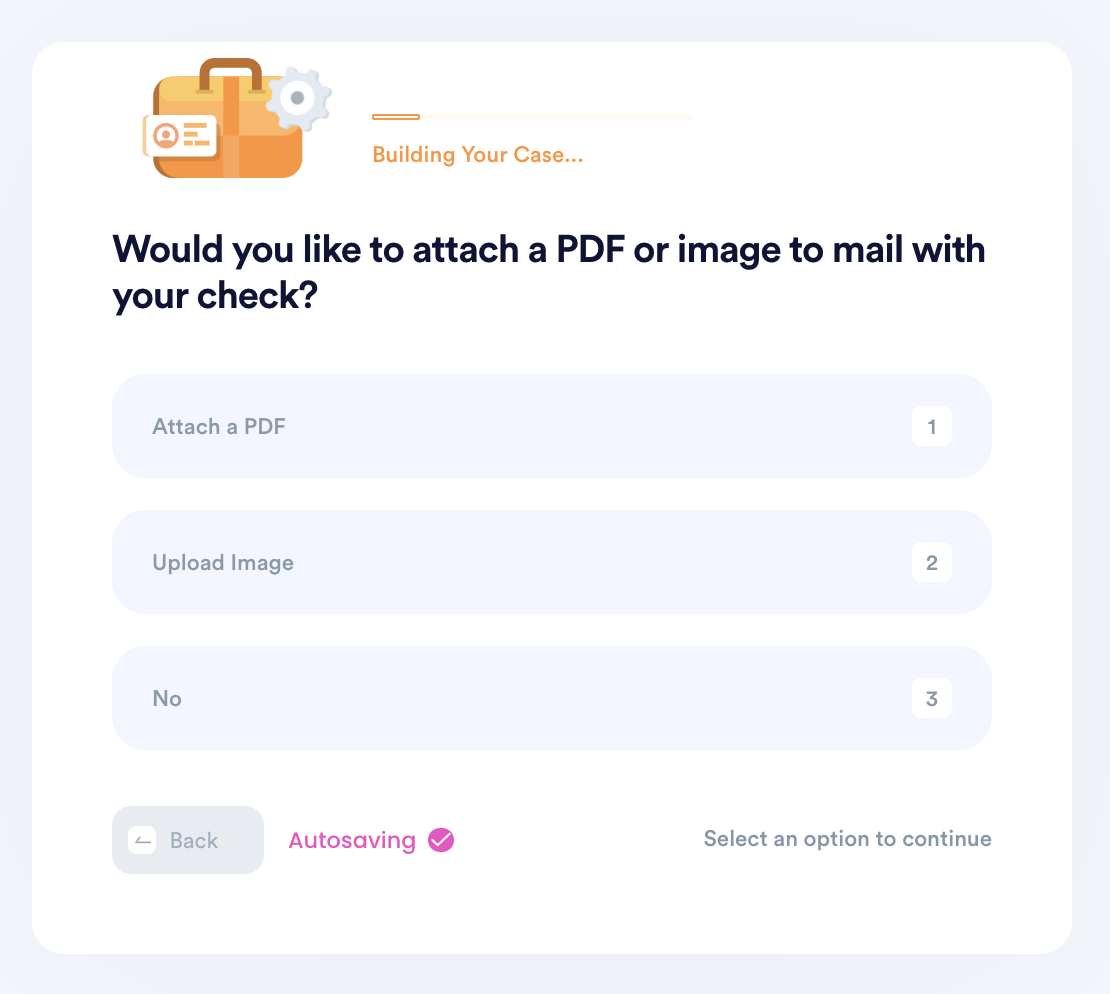 5. Enter your contact information, including email, address, and phone number.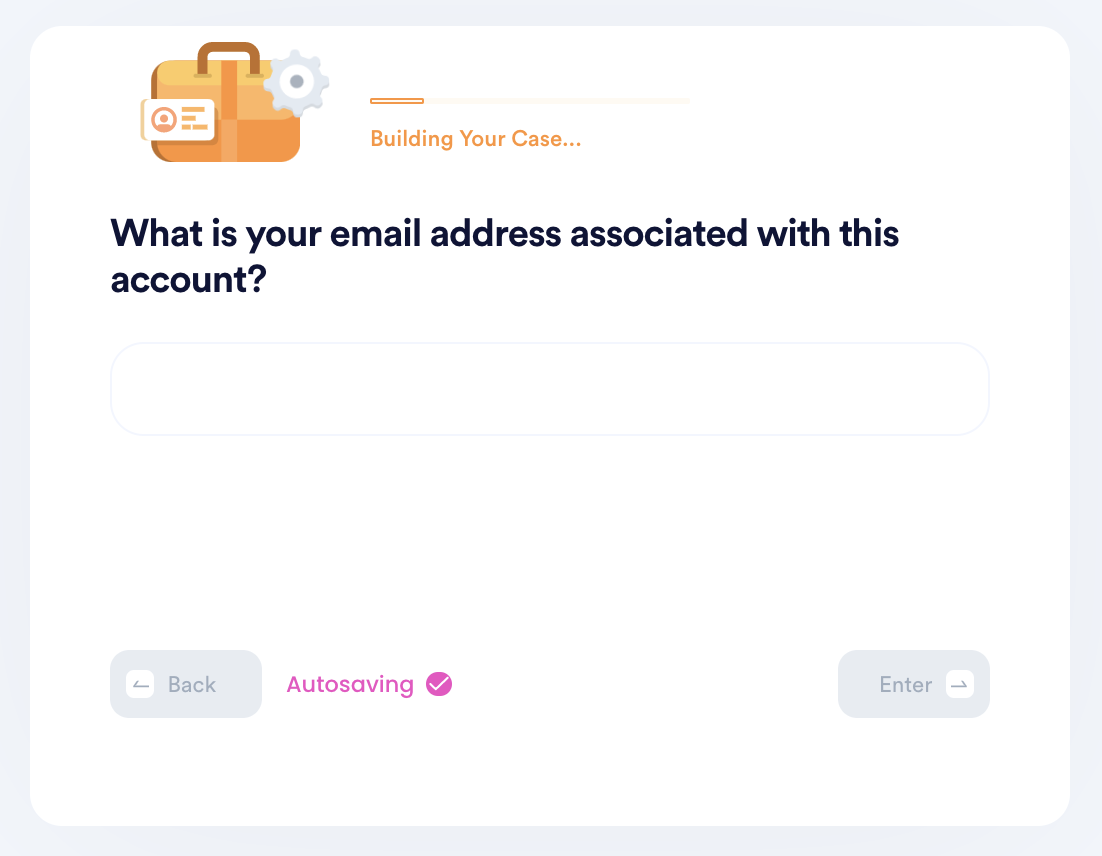 6. Submit your task! DoNotPay will mail the check on your behalf, and make sure it gets sent each recurring period if you set up recurring payments. You can always return to the product to delete or add new payments.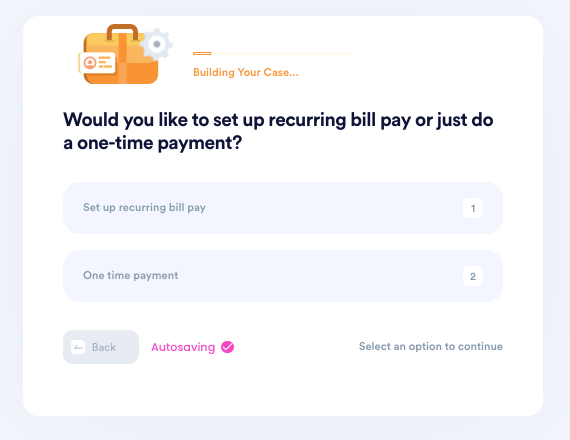 Why You Should Use DoNotPay to Pay Your ONG Bills
There are many other reasons why DoNotPay is better than going to a bill payment center. These include:
You don't have to go to the bank and stand in line because you can set up recurring payments anywhere. It takes just a few clicks of the mouse or taps on your screen to initiate a check payment.
There's no need to stop at the post office to send your payment because DoNotPay is a virtual platform. Therefore, you can initiate the process at home.
You don't have to worry about getting rejected by the bank when making a payment because DoNotPay processes every transaction in real-time. If you schedule an ONG bill payment with DoNotPay, there's no risk of missing or bouncing a check. Provided your account has sufficient amount to make the payment.
What Else Can DoNotPay Do?
DoNotPay is the only dashboard you need to manage your gas bills, electricity, and media bills in a single place. We offer automated payment services for:
National Fuel

Washington Gas

Dominion

Pay By Plate MA
The beauty of DoNotPay is that it doesn't just stop at bill payments. It can handle a variety of other tasks as well, which include: