Learn How to Get On The Beach Refunds Fast and Easily

Getting On The Beach refunds can easily be the worst part about cancelling your trip. Anything can happen between the time you pay for the holiday and before the actual day of travel. It's no one's fault that you had to cancel. Travel firms, just like any other business, don't make it easy for consumers to get a refund. They do this in hopes that you will simply give up out of frustration and just let them keep your money.
Whichever method you used to pay for the vacation, whether it may be your debit card or a virtual credit card, DoNotPay can assist in requesting a chargeback on your behalf.  We are highly experienced in getting refunds for anything under the sun, from Trainline tickets to delays, cancelled flights, and even council taxes. There's just no limit to what you can use DoNotPay for.
What Is a Chargeback?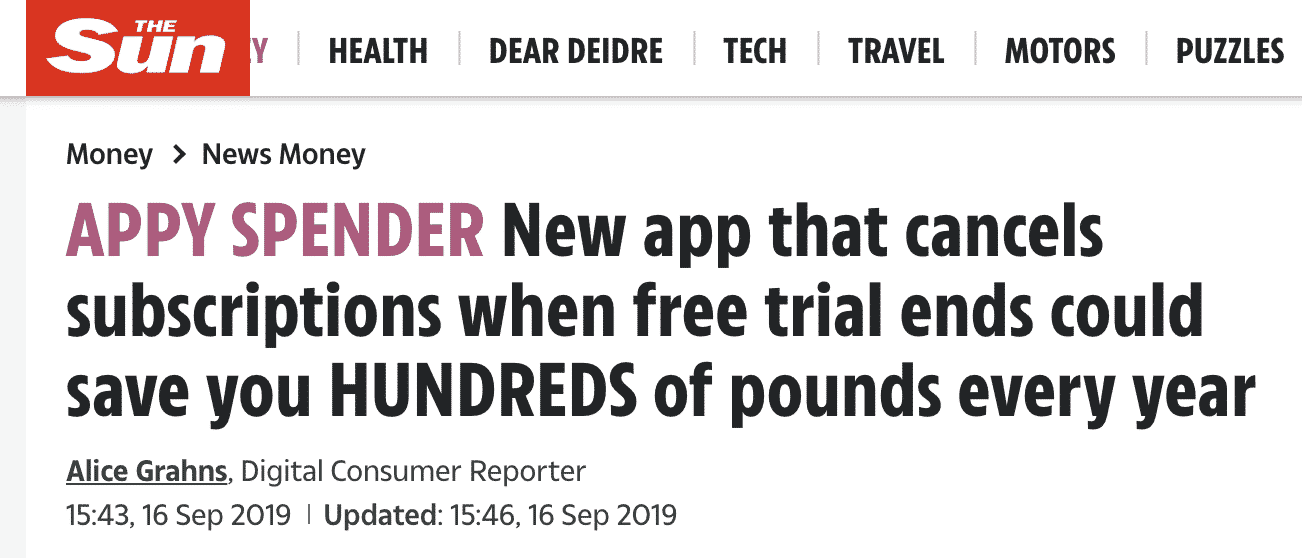 A chargeback is a demand you make on your credit or debit card issuer, asking them to get back the money you just paid to a retailer. Although banks have varying conditions, most expect you to request a chargeback within 120 days.
How to Get On The Beach Refunds on Your Own
On The Beach offers very limited options in receiving refund requests. This should give you a good idea:
| | |
| --- | --- |
| Can You Request a Refund via | Yes/No |
| DoNotPay | Yes |
| Email | No |
| Phone | No |
| Letter | No |
| In-Person | No |
| Company Website/ Support Form (or another alternative method) | Yes |
To get a refund from the website, follow the steps below:
Go to the company website.
Click on the 'my bookings' tab.
Go to refunds.
Amend or cancel your request.
You will receive an email that seeks to confirm every change you have made and the costs you will incur.
The finance department will then write to you within 14 days.
Note that On The Beach sells holiday packages, so they are an agent for airlines, trains, hotels, etc. All these service providers have their terms of service that govern their refund policies. For instance, some insist that you pay a non-refundable deposit when booking them.
On the Beach Refund Policy
After you booked your tour by clicking the 'my bookings' tab, you received an email asking you to confirm your request. That made you eligible for a refund in case you cancel your package. However, there could be exceptions that could also make you unqualified for a refund.
All cancellations are made only through their website or mobile app via the my bookings tab.
The company does not guarantee that the service provider (principal/supplier) will honour your request.
You will pay On The Beach a cancellation fee as shown below:
The airline's fee plus £30 per booking to the travel firm for inflight extra requests made after confirming your booking.
If you change hotels, you will then pay the charge of an old hotel plus the new hotel's fee and £80 to the agent.
For a new date, you may charge for the old holiday and the cost of the new vacation £80.
Changing the whole or part of your name after you confirm your booking is £30 per head to the agent and suppliers' charge.
Adding someone to your list costs £50 (per head) to the agent on top of the supplier fee while removing people is £30 (per head) and principal charge.
Cancelling plans within 28 days = £150 to agent + principals' charges. After day 28 you pay £150 maximum and the other fees.
The principal can also charge you up to 100%, hence denying you your money back.
If you were paying for the vacation in installments, you still have to finish paying the deposit before refund.
How to Get Your On The Beach Refund With DoNotPay
From the above information, you can see every supplier you use has varying rules and conditions. These dictate whether you get money back and how much of it you will get.
That process can be tiresome and mentally draining if you don't know the law well. You could also end up losing a lot in charges/fines. However, you can get legal services from DoNotPay to make the procedure easy and fast. 
Here's all you need to do:
Find the Chargeback Instantly product on DoNotPay. 
Tell us which credit card (or ACH transfer) the payment was on, and enter the name of your bank and the merchant. 
Select the reason for your chargeback, and provide relevant details, including the charge amount, the charge date, a description of the payment, and any files you can upload as evidence. 
DoNotPay will fax a request to your bank with all the VISA and Mastercard codes to help you win your case. Your bank will then contact the supplier to gather all the evidence that will favour you. And since we help with chargebacks issues all the time, you can trust us with your case.
What Else Can DoNotPay Do for You?
Getting your money back from On The Beach is one of the many issues DoNotPay can help you solve. We can also deal with the following companies on your behalf:
Get Your On The Beach Refunds Today
Getting refunds is never an easy task and especially when you don't know the right steps to take. DoNotPay can make things convenient for you not only in getting refunds but these other tasks as well:
DoNotPay can help you issue a chargeback fast and easily. We are the service you need. Contact us today and let's get your money back!