A Quick and Easy Guide to Oklahoma Jury Duty Pay
All states offer compensation for serving on a jury, which is a crucial civic responsibility.
How much you'll be compensated depends on the state that summoned you to act as a juror. Some states also stipulate that an employer mustn't withhold a part of your wages during this time.
Are you worried about Oklahoma jury duty pay? This easy-to-follow guide will answer your question and show you how jury duty works and how to prepare for jury duty if you are summoned.
Some employers can cause a fuss when an employee is called for jury duty—, and we'll draw up a custom jury duty leave request letter problem-free!
Oklahoma Jury Duty—A Brief Summary
Jury duty is a legal obligation for all citizens, and you can face severe consequences for not responding to a summons, including:
Paying a fine of up to $500
Being held in contempt of court
Do I Qualify for Jury Duty in Oklahoma?
To be called for jury duty in Oklahoma, you must meet the following criteria:
Be an Oklahoma resident
Be a U.S. citizen
Be of legal age (18 or over)
Have no criminal record for perjury, felony, or murder
Be of sound mind
Can I Be Called for Jury Duty Repeatedly?
If you've been called to jury duty repeatedly, know that you're not obligated to serve more than once every two years. The purpose of this regulation is to ensure a fresh pool of jurors in the selection process.
How Much Will I Be Paid for Serving on a Jury in Oklahoma?
In Oklahoma, you will be compensated $20 for each day of attendance as a juror. You may also be eligible for reimbursement of travel expenses, but the exact amount is left to the court's discretion.
On average, you'll get $120 a week for state jury duty—a token compensation likely smaller than what you'd earn during a standard working week.
If you're on federal jury duty, the government will issue compensation of a different amount:
| Expense | Compensation |
| --- | --- |
| Attendance on the jury | $50 |
| Travel cost | $0.58 |
The state can also issue additional compensation for:
Whether you're serving on a state or federal jury, your payment will be mailed to you in 2–3 weeks.
Does an Employer Have To Pay Me My Full Wages While I'm Doing Jury Duty?
No provisions of Oklahoma state laws require an employer to pay you wages for the time you spend on a jury. They are only required to allow you unpaid time off. To be granted jury duty leave, you will need to show the summons to your employer.
Your boss cannot fire or penalize you for not attending work because of jury service. They also cannot demote you or request that you use annual or sick leave to fulfill your jury duty.
If an employer punishes you, they could be tried for a misdemeanor.
DoNotPay Can Help—Submit a Leave Request Letter the Easier Way
Employers can be fickle, even when you're engaged in an important public service like jury duty. This is where DoNotPay comes into play! Our Request Jury Duty Leave tool will help you circumvent potential miscommunication with your boss by drafting a comprehensive jury duty leave request letter.
The letter will notify your employer about your summons and specify how long you'll be absent from work. You can print it, or we can forward it to your employer on your behalf! No need to worry about potential repercussions at work—we will cite relevant state laws protecting you from unlawful action!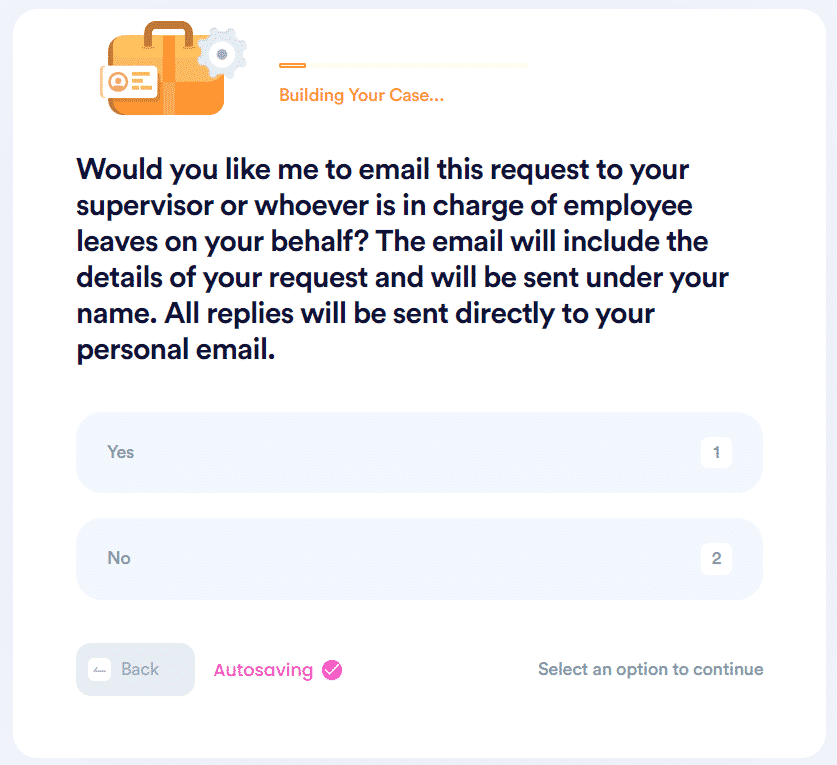 Here's all you have to do:
Select the Request Jury Duty Leave product
Name the Oklahoma court at which you'll perform jury duty
State how long your jury duty will take and upload the summons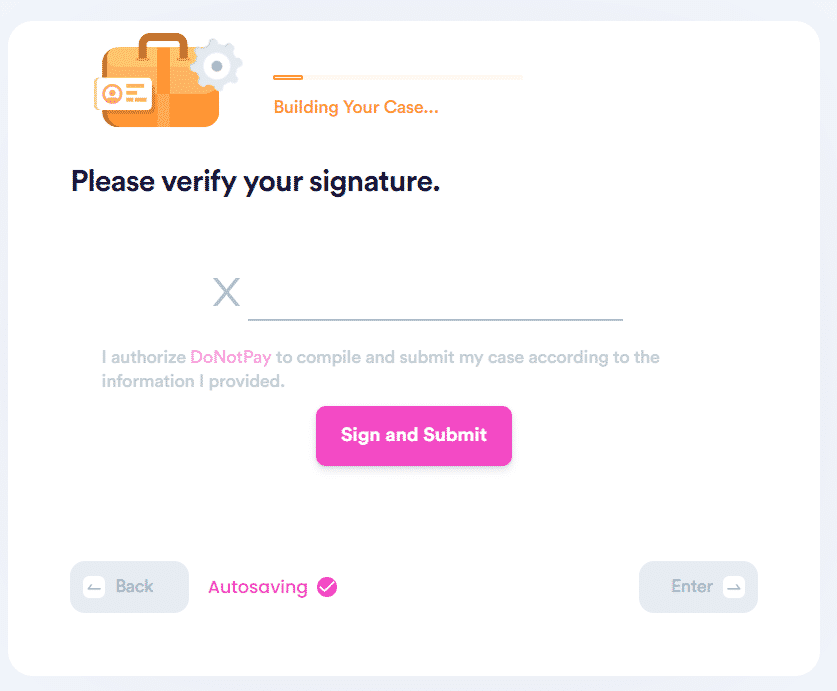 What Else Does DoNotPay Have in Store?
Our user-friendly platform provides solutions for all your bureaucratic problems and tiresome tasks. Once you sign up for DoNotPay, we can help you demand refunds from airlines and other companies, get compensation for late deliveries, and submit item return requests. The app also allows you to send online faxes, use our mailing services, and convert files to dozens of formats!
If you are unhappy with the situation at work, DoNotPay can file anonymous HR or work discrimination complaints in your stead. Discover how to generate legal documents such as divorce agreements and powers of attorney and have them notarized without heading to the notary's office!
Our App Reduces Education-Related Costs
Do you find it difficult to cope with college-associated expenses? DoNotPay sends help your way! Get ready to make your education journey simpler by:
If you believe that educating your child at home would be a less pricey option, we help you compose a customized notice of intent to homeschool in no time!