How to Appeal an Ohio Turnpike Toll Ticket In Just a Few Clicks
The Ohio Turnpike is Ohio's stretch of I-90, which stretches all the way from Seattle to Boston. It starts as a toll road as far back as the western Illinois border and continues on the state-to-state as turnpike toll roads until I-90 rejoins Route 2 around Elyria, Ohio, just west of the greater Cleveland area.
So if you find yourself needing to take I-90 through Ohio, you're likely to wind up on the Ohio Turnpike with a toll to pay. If you have been unjustly charged an Ohio Turnpike toll ticket or would like to know how to pay an Ohio toll before or after the fact, DoNotPay is here to help. We can dispute or appeal an Ohio toll ticket and help sort out any concerns with your toll pass.
How Do Tolls Work on the Ohio Turnpike?

The Ohio Turnpike, like many toll roads in the US, relies on the EZ-Pass. This is a popular third-party toll tag provider. When you buy an EZ-Pass, you stick the toll tag in your windshield and it radios a signal to electronic toll booths when you drive through. If your EZ-pass account is funded and up to date, then you will automatically pay a pass-discounted toll (sometimes several dollars worth) and roll on through.
If you do not have an EZ-pass, you will need to have change ready or accept a Pay-by-Mail invoice at your home.
How Much Is the Ohio Turnpike Toll?
The cost of taking the Ohio Turnpike toll road is calculated by the size of your vehicle and the distance you go on the turnpike. You can roughly calculate your cost based on how many exits you take.
Passenger Vehicle
$0.50 to $2.00 per exit, with a slight discount using the EZ-Pass.
Traveling from the first entrance (2 - Westgate) to the last exit (239 - Eastgate) in a normal passenger vehicle (class 1)

$14.25 with the EZ-Pass
$21.00 paid by cash or invoice

You can calculate your Ohio Turnpike toll costs online
Turnpike Toll Rates
How to Pay Ohio Turnpike Tolls
Top Up Your EZ-Pass Ohio Account
Carry Exact Change
Promptly Answer Mailed Invoices
Contact EZ-Pass OH Customer Support
Can I Dispute My Toll Violation in Ohio?
Yes, not all toll tickets are issued correctly. Always check the license plate and date/times on a ticket you receive in the mail for an Ohio Turnpike toll violation. They may have sent an invoice for the wrong license plate. You might not have even been driving the turnpike at the time. You might not have received an invoice by mail,  or your EZ pass may have malfunctioned. Mistakes happen,  but you shouldn't have to pay for technical errors in the toll system. If so, DoNotPay can help you dispute an Ohio Turnpike toll violation.
Contest Tickets in Ohio in Less Than 120 Seconds With DoNotPay
Toll tickets that you don't deserve should not weigh on your budget or remain on your record. DoNotPay can help you remove those incorrect toll tickets to lift that unnecessary burden from your life right now. Let us write the demand letter on digital legal letterhead and push EZ-Pass and the Ohio traffic offices to acknowledge the error.
Let us contest your Ohio Turnpike toll ticket on your behalf so you can focus on what really matters. After all, with over 200,000 successfully resolved tickets under our belt, this is what we do best. Tell us about the toll ticket and why the bill is somehow incorrect and we'll do the rest.
How to Get Started:
Log-in to DoNotPay and find the Toll Booth Ticket product.

 

Upload a photo of your toll violation.

 

Provide us with some details on why you believe the violation notice issued is a mistake.

 

Select whether or not you want the letter mailed to the traffic ticket issuer on your behalf! 
That's it! You'll receive an appeal letter that contains state vehicle codes to boost your case.

 
It's really that simple! Look out for your traffic ticket issuer's response to discover whether you won!
What Other Tolls Can DoNotPay Help Me With?
What Else Can DoNotPay Do?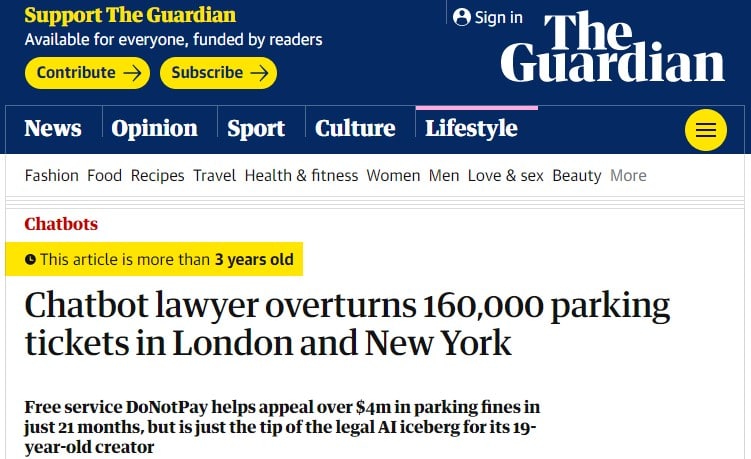 Dispute your Ohio Turnpike toll tickets with DoNotPay. But don't stop there. DoNotPay has dozens of other tools and services you can use to reduce the hassle, headaches, and unnecessary costs in your life. Find unclaimed money in your name. Renew your car registration the easy way.  Upgrade your hotel room, get compensation for travel delays, or find and apply for a college scholarship. DoNotPay is here to make personal success easier on a fundamental level.