A Beginner's Guide to Ohio Eviction Laws
An eviction is something that no renter wants to think about. With most rental agreements, as long as a renter follows the terms set in the lease, there is no issue. However, if a tenant violates the terms of the lease,  state that a landlord has the right to start the eviction process.
If you find yourself facing , it is important to know your rights as a tenant. It is also important to collect any evidence that would let the courts know that you have followed all the rules and paid your rent on time. When you need help getting started on fighting an eviction, whether you are on the lease or a roommate, DoNotPay can help.
Eviction Laws in Ohio
The  serve to protect both the tenant and landlord. These laws protect the tenant so that landlords cannot force a tenant out without the proper eviction process. The law also protects landlords when a tenant is violating specific terms so that the landlord can again take possession of their property.
Evictions must be filed with the court for a landlord to get a tenant out. If a landlord tries to force out a tenant, the tenant can sue and could win damages and attorney's fees. Once the process is underway, the landlord must show evidence of the tenant not complying with the terms of the lease. If they have the evidence, they can win an eviction case. Tenants also have the right to present evidence in their favor so that they can remain on the property.
Reasons for Eviction
Like most states, renters in Ohio can only be asked to vacate a property in specific situations. Landlords must comply with the rights that a tenant has in the state, otherwise, they could face fines and other consequences for evicting someone without good reason. Some of the most common reasons that a landlord can evict someone in Ohio include:
Not paying rent
Violating terms of the lease
Conducting illegal activity on the property
Creating a health or safety issue
Non-renewal of the lease
Every eviction case is different, so if you have been accused of any reasons that could cause an eviction, it is your right to present evidence to fight against an impending eviction.
What Does the Eviction Process Look Like in Ohio?
When a landlord has a legal reason to evict a tenant, the landlord must first file a complaint. This complaint can take anywhere from 3-30 days to issue a notice to vacate. Once the vacate notice is obtained, there are clear steps followed to give both parties a reasonable opportunity to present evidence:
Service of Summons

After a complaint is filed.

The timelines range from three to seven days, depending on whether the eviction is for illegal activity or not. A summons is delivered by law enforcement or an authorized process server, not the landlord

Motion to Obtain Judgment

This hearing is where all evidence will be presented. If one party fails to show up for the hearing, the other party can win by default.

Vacate the Premises

If the landlord wins the case, then the eviction process happens quickly. Tenants can have up to ten days to vacate the premises, but often they are given less time because the process often involves law enforcement, and it is up to the discretion of law enforcement to schedule the move-out.
What Can You Do to Fight an Eviction in Ohio?
Fighting an eviction isn't always easy, but if you as the tenant feel you have not violated the terms of the lease and have paid your rent on time, you can bring your evidence to your landlord. If the threat of an eviction moves into the court system, it is important that you maintain your records and evidence that you have not violated your lease. It is also important to remember that tenants rights often extend to those who don't have a standard lease, so you do have a right to fight an eviction even when your name doesn't appear on the lease.
How DoNotPay Can Help with an Eviction
Facing the potential of an eviction is never easy, and it can become a complicated process. That is why if you don't know where to start, creating a demand letter with DoNotPay can help you work towards a better solution in the face of eviction. Demand letters can also be a helpful tool for other renter's issues, including roommate evictions, getting deposits returned, and filing complaints about repairs and other issues.
DoNotPay has you covered in 4 easy steps:
1. Search for and open the Landlord Protection product on DoNotPay.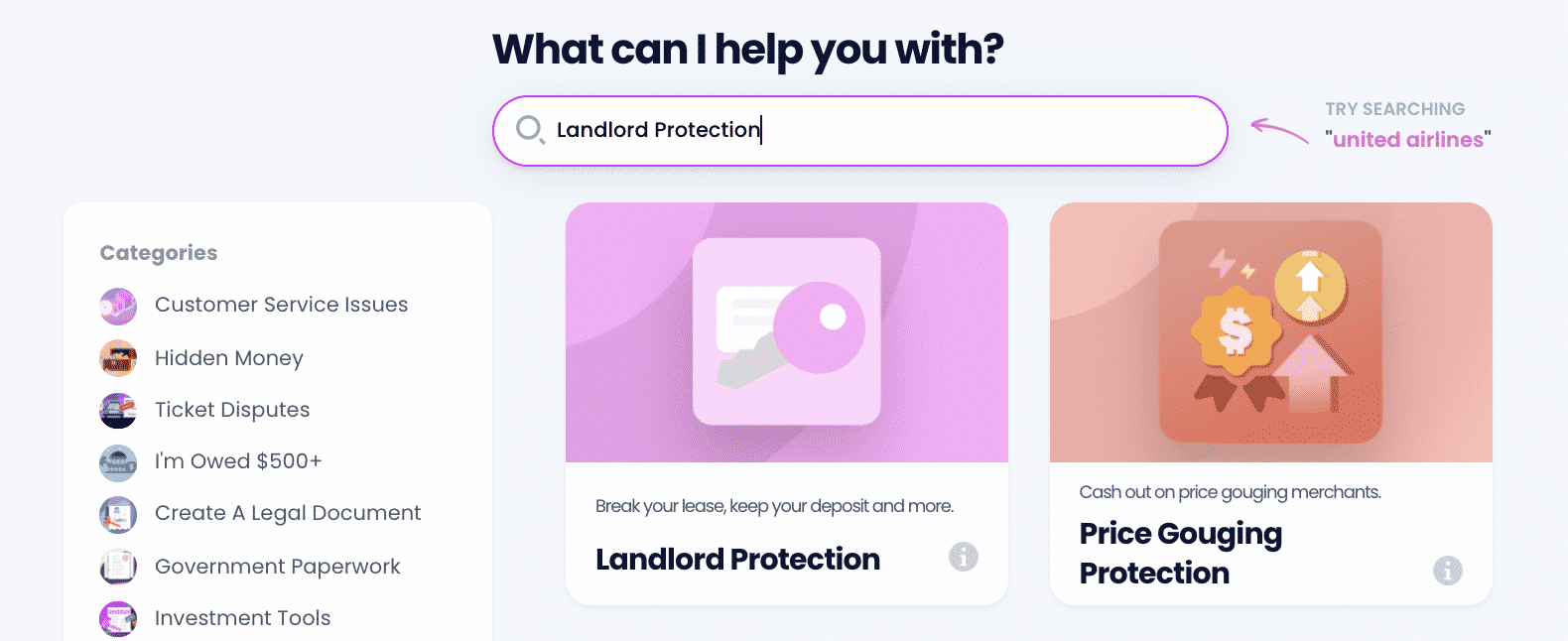 2. Select which issue applies to you.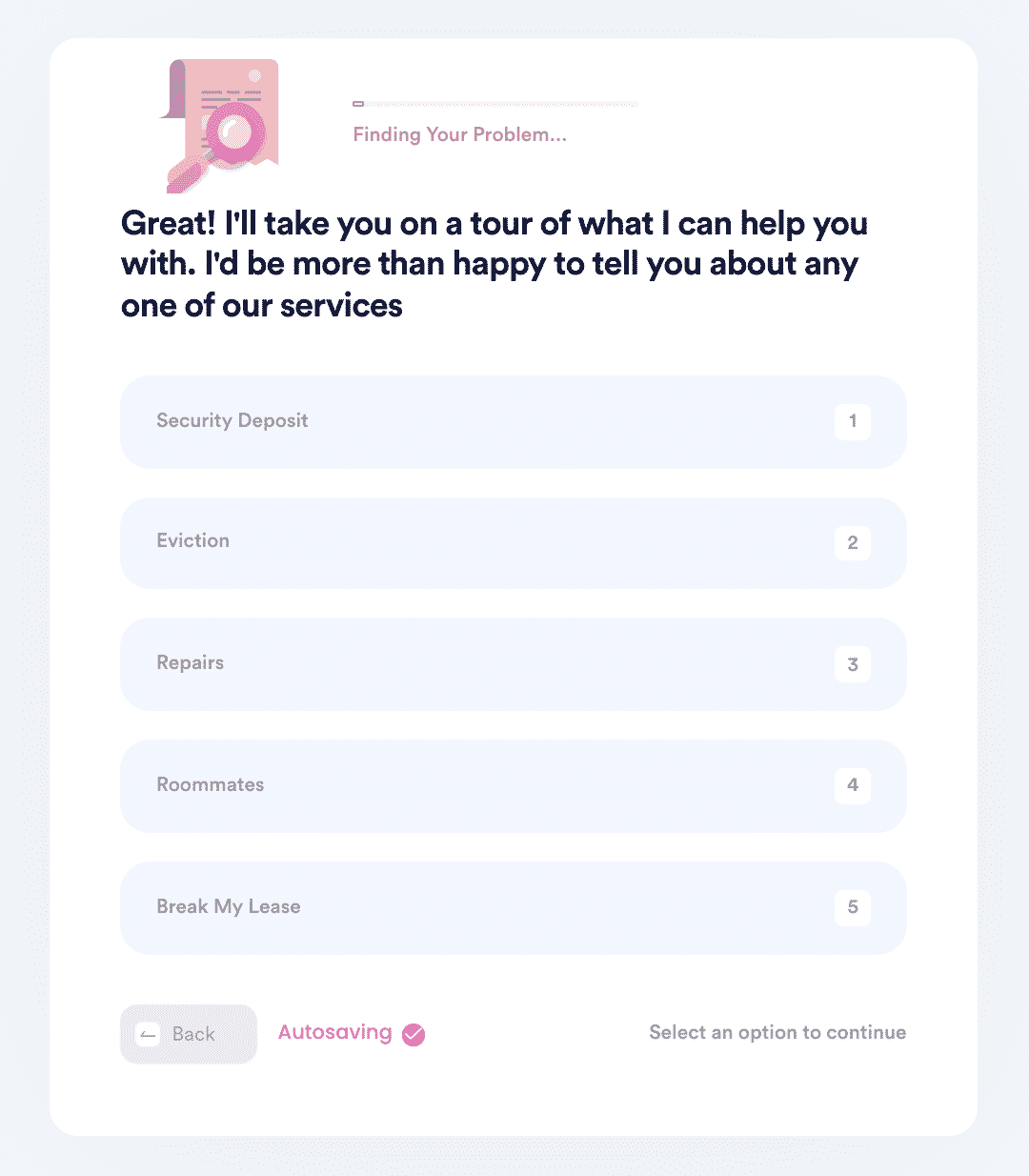 3. Answer a simple set of questions so our chatbot can collect the necessary information to create your demand letter.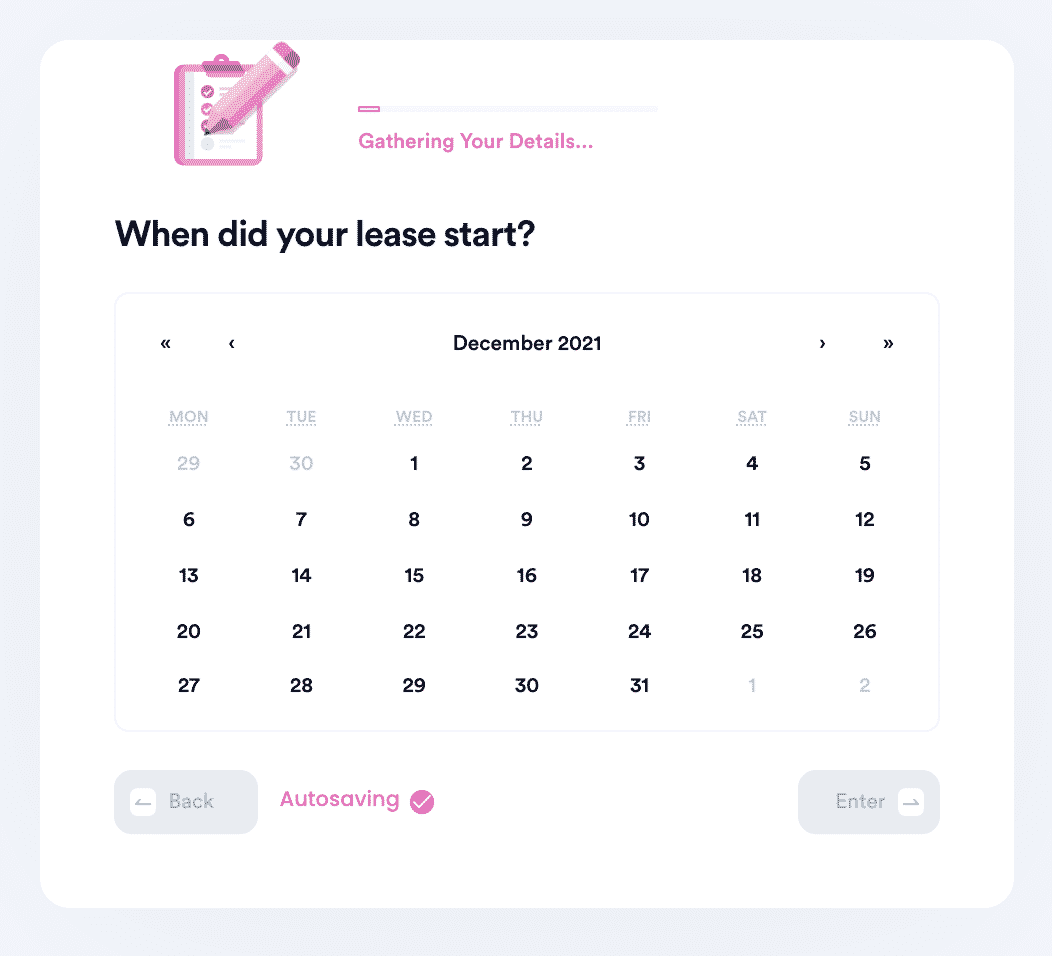 4. Choose whether you want DoNotPay to send the demand letter to your landlord or roommate on your behalf. If you already tried sending a demand letter and it didn't work, we can help you start the small claims court process.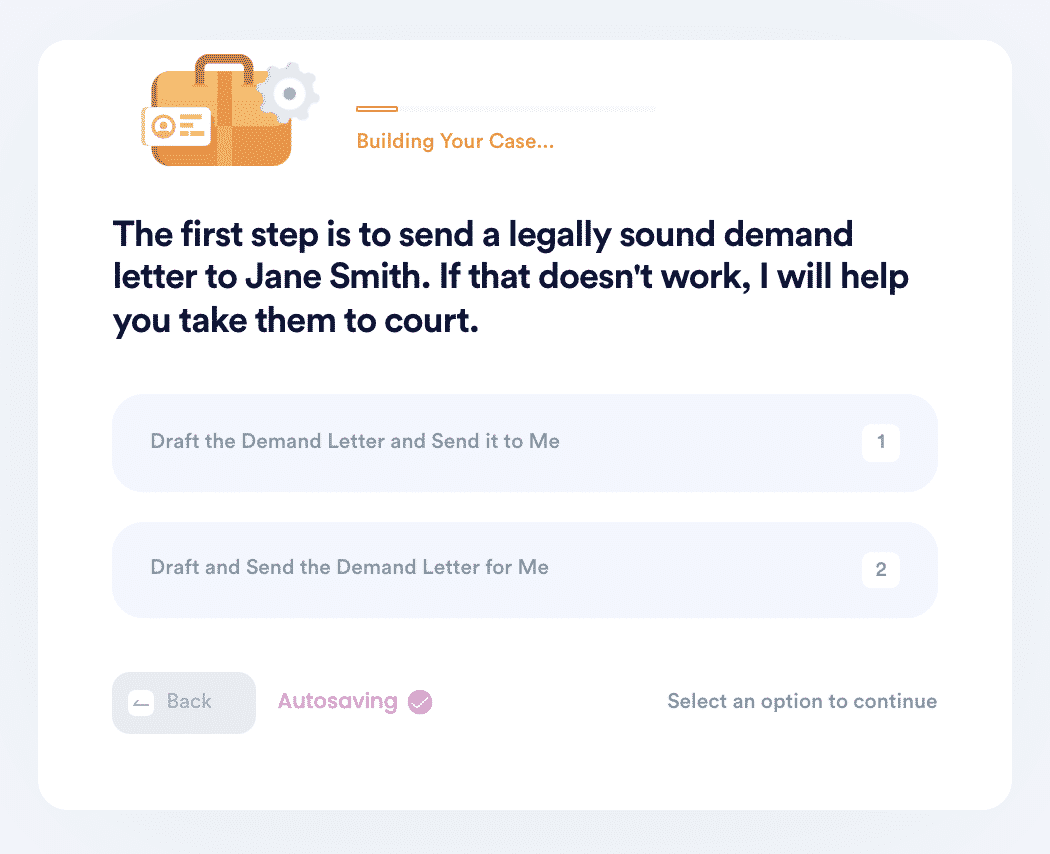 And that's it! You should hear back from your landlord directly once your demands are sent.
Why Use DoNotPay to Apply Ohio Eviction Laws
You must protect yourself from unlawful eviction. DoNotPay is the best choice in ensuring that you do not fall victim to unscrupulous landlords. DoNotPay is:
Fast- You do not have to spend too much time researching the particular provision that applies to you.
Easy- You don't have to fill up tedious forms or take note of the different processes and periods in filing your complaint.
Successful- With a demand letter written by our Robo Lawyer your landlord has no choice but to recognize your rights under Ohio Eviction Laws
What Else Can DoNotPay Do?
DoNotPay can help you with many tasks that you may not have the time for. Some of the tasks that DoNotPay can help you with include:
DoNotPay can help you with these and a wide range of other tasks that you need to get done.