The Ohio BMV Power of Attorney From A to Z
Authorizing someone to make a trip to the BMV in your stead and handle your vehicle-related issues requires a power of attorney document.
If you want to know what an Ohio BMV power of attorney should contain and how to execute it lawfully, DoNotPay has the answers. We will also show you all possible ways to create other powers of attorney and recommend the most practical one!
What Is an Ohio Bureau of Motor Vehicles Power of Attorney?
A BMV power of attorney (POA) is a legal document that allows the vehicle owner (principal) to designate someone (an agent) to represent them before the Bureau of Motor Vehicles. The purpose of the document is to enable the agent to apply for and receive a vehicle title on behalf of the owner.
A BMV power of attorney can come in handy when the vehicle owner has to apply for the title or registration in due time but can't manage to do it themselves.
How To Fill Out an Ohio BMV Power of Attorney Form
If you want to authorize someone to apply for a car title in your name, you must download an Ohio BMV power of attorney form—otherwise known as the 3771 form. The table below contains a detailed description of the form and guidelines for filling out each paragraph:
Ohio BMV Power of Attorney Section
Details
Agent's information
This section identifies the agent and specifies that they get the authorization to:

Operate
Take action with the vehicle
Make decisions about the vehicle

The first row in the form should contain the agent's:

First name
Last name
Middle name

The second row should outline the agent's:

Street address
City
State
ZIP code

Details from the principal
This section contains a statement requiring the principal to enter their:

Signature
Date and execution of the document
Social Security number

Vehicle information
The paragraph starts by announcing that the principal will include the following vehicle information:
Acknowledgment
The last section is reserved for the notary's public signature, stamp, and seal
You can get the Ohio 3771 form at any Ohio BMV location or download it from the Ohio BMV's official website.
Does a Power of Attorney for the Ohio BMV Have To Be Notarized?
The BMV 3771 form has to be notarized to be considered valid. Make sure not to sign the document beforehand—you have to provide your signature in the notary's public presence, or you will likely have to repeat the process.
What Other Types of POA Can You Create in Ohio?
You can use a power of attorney for many purposes and in various situations. Take a look at the brief descriptions of all powers of attorney you may need or want to create during your lifetime:
General—By creating a general POA, a person can appoint someone to handle any and all of their affairs. Unless revoked beforehand, it typically expires after the principal dies or becomes incapacitated
Durable—This POA stays in effect or becomes effective after the principal becomes incapacitated
Limited—The agent's authorization to decide on the principal's behalf is limited by time or scope
Springing—This document takes effect after a triggering event, e.g., if a principal becomes incapacitated
Financial—The principal authorizes the agent to manage their financial affairs, such as taxes, investments, and real estate transactions
Medical—The agent gets the authorization to decide on the principal's health care once they become incapacitated
Need a Power of Attorney in Ohio? DoNotPay Comes to the Rescue!
Creating any power of attorney is a complex task. Apart from learning the specifics of each power of attorney type, you have to be familiar with particular state regulations and follow them to a T.
If you want to ensure your Ohio durable POA is comprehensive and lawful, you should create it with DoNotPay. We abide by state-specific laws and honor your unique requirements when drawing up any power of attorney.
If you need to get the power of attorney notarized, our app enables you to complete that task from the same platform!
No need to download an unreliable POA letter template! Creating a power of attorney with our help is as easy as one, two, three. You need to:
Navigate to DoNotPay using any web browser
Locate our Power of Attorney product
Provide essential details, including:

POA type you want us to create
Agent's personal details
Your state of residence

Indicate whether you want to have the document notarized
Once you complete the steps, our app will generate a power of attorney and connect you to an online notary. You can schedule a meeting at a convenient time and finish the whole process without leaving your chair!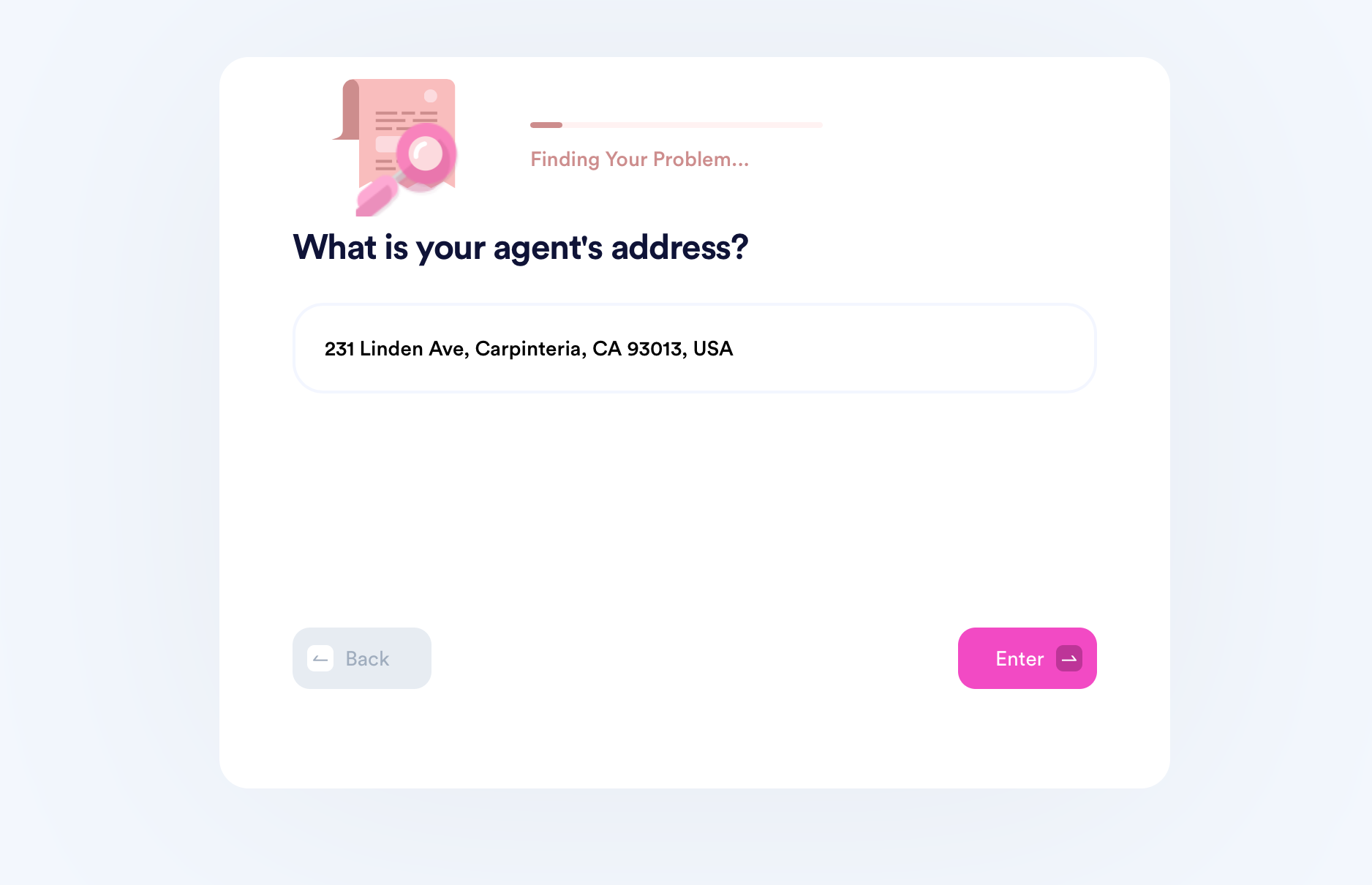 If you want to brush up on your powers of attorney knowledge, consult our learning center and find answers to the following questions:
Outsmart Big Corporations by Using DoNotPay
Our platform is always on the side of regular people, and the number one item on our agenda is fighting for your rights.
If you need help requesting refunds for faulty products, late parcels, or canceled flights, you can turn to DoNotPay for help. Protect your privacy and stay one step ahead with our spam email collector, burner phone numbers, and virtual credit cards.
We will provide you with everything else you need in your fight—online fax, mailing service, and products for drafting legal documents and having them notarized online.
Improve Your Leisure Time Too!
You can win some serious battles with the help of DoNotPay—after all, our app can even get you ready for small claims court—but we offer numerous useful features that will improve the quality of your entertainment.
Signing up for free trials doesn't come with the risk of losing money anymore, and if you get bored with that new streaming service, you can easily cancel it using our app.
If entering raffles is your idea of fun, you'll be glad to know we can help you participate in all kinds of these games of chance. You can also review your knowledge using our government tests prep quizzes or retrieve any unclaimed money under your name and spend it on something fun!