How Does the OC Property Tax Appeal Work? Appeal Your Tax Assessment Hassle-Free!
Not sure how to appeal your property assessment in Orange County, California? This article will guide you through it!
Paying your property tax bills is not only a nuisance, but it can also cost a fortune—especially if you don't live in a state that has a low property tax rate.
Appealing your property value is the last resort you have to lower your tax bills. Before that, you can apply for property tax exemptions you may be eligible for. Whether you're going for an appeal or an exemption, you should always be there during your property tax assessment to make sure the estimation is fair and correct.
We'll help you learn more about decreasing your property tax bills and appealing your property value in Orange County, California.
Orange County Property Tax Appeal—The Essentials
A property tax appeal is the official complaint by a homeowner regarding the assessment of their property. A homeowner who believes the assessor made errors and estimated their property value too high appeals the assessment in the hope that their tax bills will be lowered.
In Orange County, California, a county assessor is obliged to give you a Notice of Assessment between June 1 and June 30. The notice includes a detailed evaluation of your property as of January 1 of the fiscal year. January 1 is referred to as the lien date.
If you review your notice and believe your property assessment is incorrect, you may wish to appeal it.
What Is the Deadline for Appealing Your Property Value in OC, California?
You can appeal the assessment of your property between July 2 and November 30 for the current year. If the final day for appeal falls on a weekend, you can do it on the first business day after November 30.
Should You Appeal Your Property Tax Assessment?
If you have a sound reason to believe that the market value of your property was estimated too high, you should file an Assessment Appeal Application with the OC Assessment Appeals Board.
For example, if your assessed value increased suddenly, but your neighbors' property values remained the same, your appeal will probably be accepted.
Appealing the value of your property is a complex business. You need to:
File the application

Gather the evidence

Wait for a court hearing for months

Dispute the assessment in a court hearing with the county assessor
While you wait for your appeal to be either rejected or accepted, you still need to pay your tax bills.
Since appealing tax assessments is both a tedious and a nerve-wracking affair, DoNotPay has designed a feature that teaches you how to do it hassle-free!
How To Appeal Your Property Assessment With the Help of DoNotPay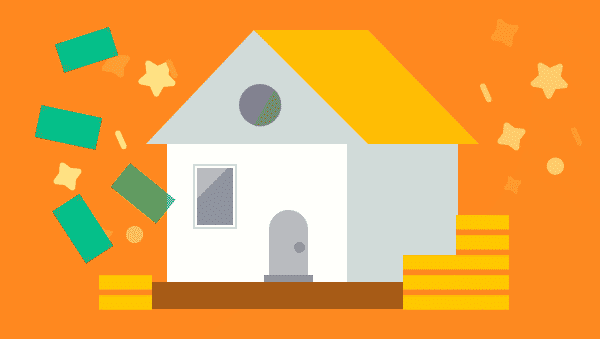 You don't have to go through the OC property tax appeal all by yourself. DoNotPay can help you:
Learn how to appeal your tax assessment

Gather the evidence so that you can win your case

Prepare for your court hearing
Our app gets you a personalized guide on property tax appeals. Your only job is to:
Log in to your DoNotPay account

using any web browser

Go to the

Property Tax

product

Give our chatbot some essential information about your property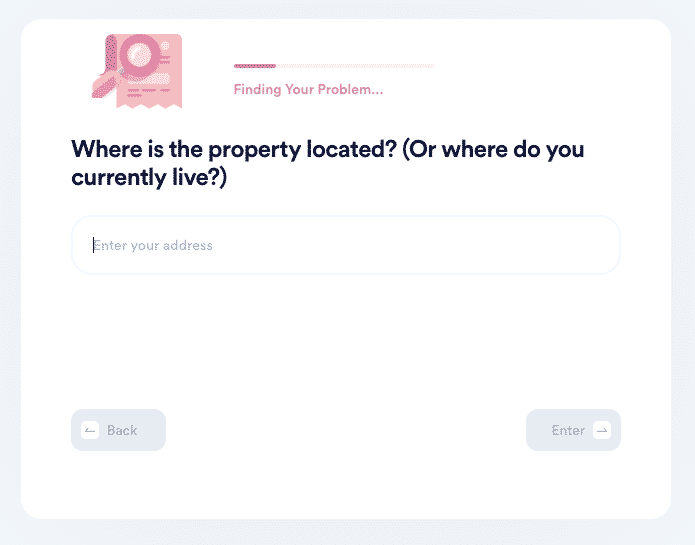 That's not all, though! In our app, you also get a personalized guide on property tax exemptions. When you complete the three steps above, the app automatically informs you which tax reliefs you are eligible for and how to apply for them successfully.
If you are appealing your property tax assessment, you must also check out:
What Property Tax Exemptions Does OC Offer?
By owning a property in Orange County, California, you have other ways you can reduce your property tax bills besides appealing your property's assessed market value.
OC offers its residents several property tax exemption programs. Here's what they are and who is eligible according to these programs:
OC Tax Exemption Program
Eligibility Criteria

Homeowners' Exemptions

Claimants own the property and aren't receiving any other homestead exemption

The property was the main residence on January 1 of the current fiscal year

Property Tax Assistance for Blind, Disabled, or

Senior Citizens

Claimants are blind, disabled, or at least 62 years old

Savings for Seniors on Replacement Home and

Severely and Permanently Disabled Homeowners

Claimants are at least 55 years old

Claimants reside in the property they own

The replacement property must become the permanent residence within two years

Disabled Veterans

Claimants have been injured in military service

Claimants are the spouses or parents of disabled veterans

Institutional Exemptions

The property belongs to a church, graveyard, school, library, or museum

Owners of the property use it as a nonprofit corporation for scientific, hospital, or religious purposes 

Transfers Between Family

Property is being transferred from parents to children

Property is the primary residence of parents and becomes the principal residence of children upon transfer

Claimants applied for a homeowners' or disabled veteran's exemption within one year of transfer

Property Damaged, Destroyed, Contaminated, or Taken by Government Action

The property was deemed hazardous by federal or government agencies

Owners weren't aware of the contamination upon purchase

Owners weren't responsible for the damage
DoNotPay Helps You Scam Scammers
DoNotPay helps you stay safe from scammers and fraudsters! 
We have developed a Virtual Credit Card product that helps you sign up for free trials without revealing your real banking information to any suspicious company. We've joined our most popular feature with a Burner Phone functionality that allows you to verify online accounts with a temporary phone number. 
That way, you'll be free to enjoy services while they're free of charge, eliminate the possibility of robocalls, robo texts, and spam emails from the shady companies, and forget about canceling the subscriptions altogether—our product does it for you!
DoNot Pay can even shield you from cyberstalking and online harassment and get you compensation for the crime you've suffered. We'll even help you take individuals or businesses to small claims court by drafting the relevant paperwork for you, accessing any public records that might bolster your case, and supplying you with a court script that you can read to the judge on the day of the hearing.
DoNotPay Is Helping You Out Left and Right
Not only can DoNotPay handle bureaucratic nuisances on your behalf, but we can make your daily life easier too!
No more waiting in endless phone queues to make a warranty claim for a faulty product or wasting the day away in mile-long DMV lines—our app will do the hard work for you! We'll call the reps of any company—even major airlines—and schedule appointments on your behalf in a matter of minutes!