How To Apply For A New York State Hunting License Easily
New York state is a great place for hunting, and many locals enjoy the said activity. Whether you love to hunt as a sport or to stock up on meat, you'll need to obtain an NYS hunting license before you dress in your warm gear and head into the woods.
While you can try to get a NYS hunting license on your own, you might find it frustrating. It can take some time and online portals can be somewhat limited. A better option is to sign-up with DoNotPay. The efficient robot lawyer offers a solution to getting your hunting license without taking too long.
Who Is Eligible to Get a New York State Hunting License? 
You need to be at least 12 years old to get an NYS hunting license, and no one under that age is allowed to hunt. A young person, between the ages of 12 and 15, needs written permission to get a hunting license from their parent or guardian. Also, you need to complete a hunter's safety course. You'll have to provide a copy of your driver's license or ID from a government source.
Hunting in New York State
When most people think of New York, they picture New York City and wonder if there's any hunting at all. New York offers a rich and diverse selection of hunting opportunities on both public and private land. Upstate New York is a popular place for hunting. Animals you're most likely to hunt in NYS include white-tailed deer, wild turkey, waterfowl, black bears, red foxes, coyotes, and other small game.
What Are the Different Types of Hunting Licenses in New York State?
In New York, there are only three types of hunting licenses, although the cost may vary based on your age. Below are the different types of NYS hunting licenses:
Residential - If you're a resident of New York State, you'll want to buy this hunting license. The cost is based on your age.
Non-Residential - Someone visiting or vacationing in NYS would choose this license to use during their stay.
Lifetime - You can buy a hunting license in New York that's good for the rest of your life.
Hunting License Costs in New York State
The cost of a hunting license in New York will cost you between $5 and $535. Below are the well-known ones:
| | | |
| --- | --- | --- |
| Type of License | Residential | Non-Residential |
| Between the ages of 12 to 15 | $5.00 | $5.00 |
| Ages 16 to 69 | $22.00 | $100 |
| Ages 70 and above | $5.00 | |
| Lifetime | $535.00 | |
Other free and reduced fee licenses include:
Active duty military
Native American member (select tribes)
How Much Is the Fine for Hunting Without a License? 
In 2019, New York signed a new law making hunting without a license a misdemeanor with a fine of up to $1,000 and up to 90 days in jail. This makes a hunting license all the more important to secure before you set out on your trip.
How to Get a New York State Hunting License on Your Own
If you wish to obtain an NYS hunting license on your own, below are the three ways that you can choose from:
Online at the government website
In person at a license issuing agent location
By phone
When purchasing online or by  phone, you must wait 14 business days to receive your license in the mail. This is definitely not an option if you're running out of time. DoNotPay can help expedite the process for you so you can get your hunting license sooner.
Solve the Challenges of Getting a New York State Hunting License With the Help of DoNotPay
Why would you want to waste time and try to figure out how to get a New York State hunting license on your own? It can take hours to determine the right way to get an NYS hunting license, but there's an easier way. With the help of DoNotPay, you'll find it easier and less time-consuming to get the right hunting license you need before heading out into the woods.
Here's how you can use DoNotPay to get your hunting license:
1. Search "hunting license" on DoNotPay and select the state you would like a hunting license for.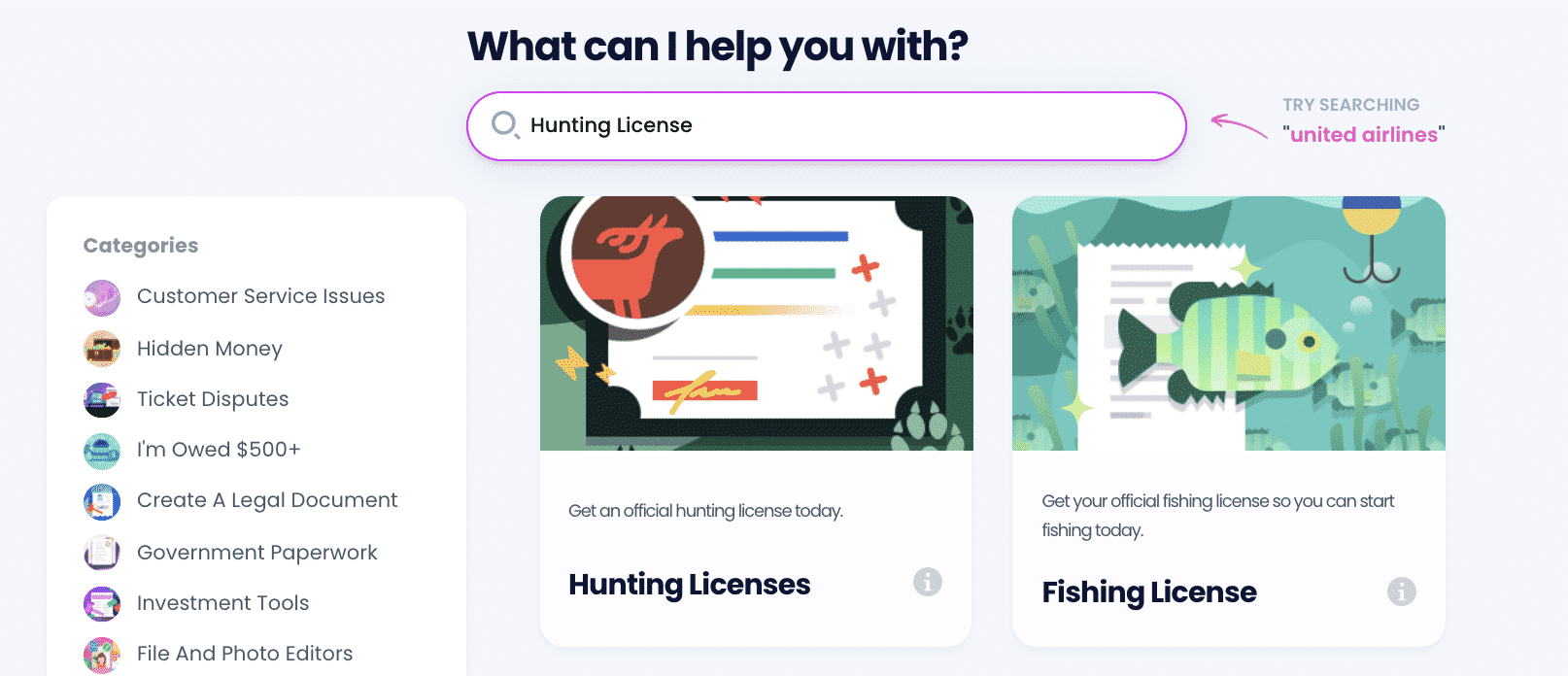 2. Indicate whether you are a resident or non-resident, and choose the type of license you want. For example, an annual or one-time pass, big game or small game license, bear tag, etc.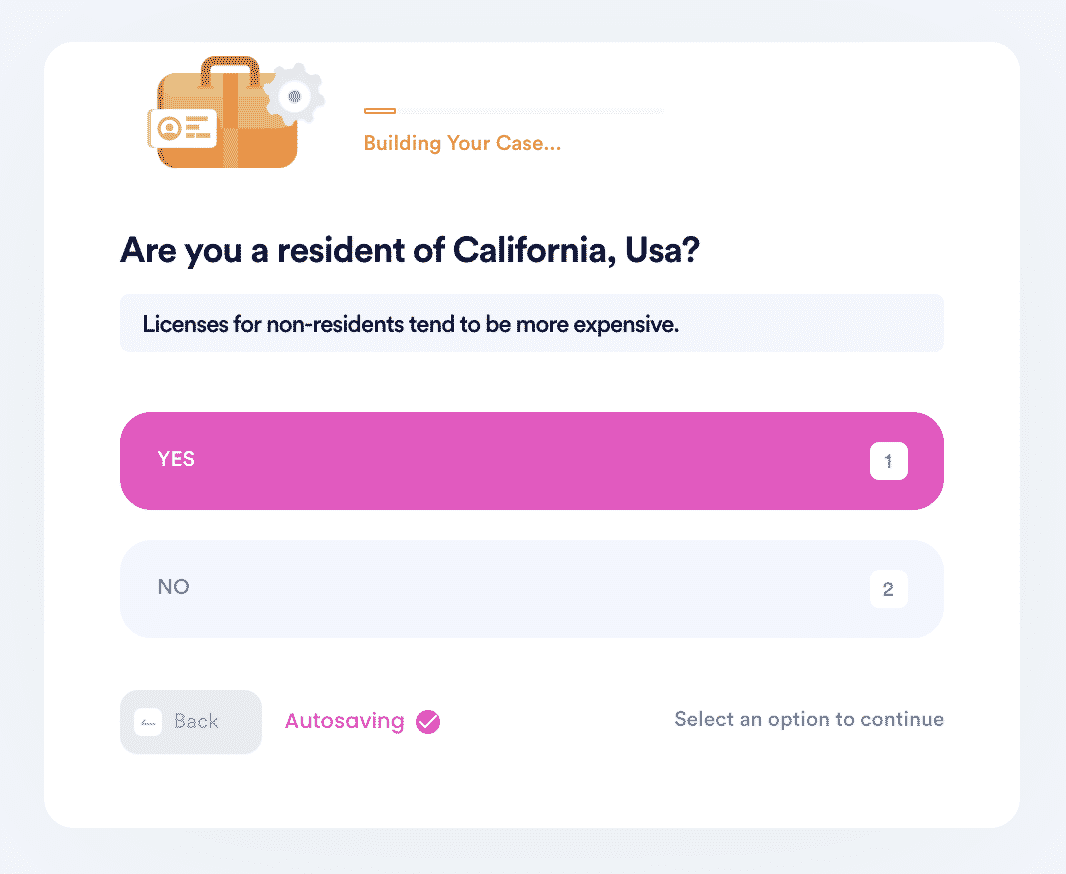 3. Provide your contact information, a copy of your government-issued ID, and pay the fee required by the state.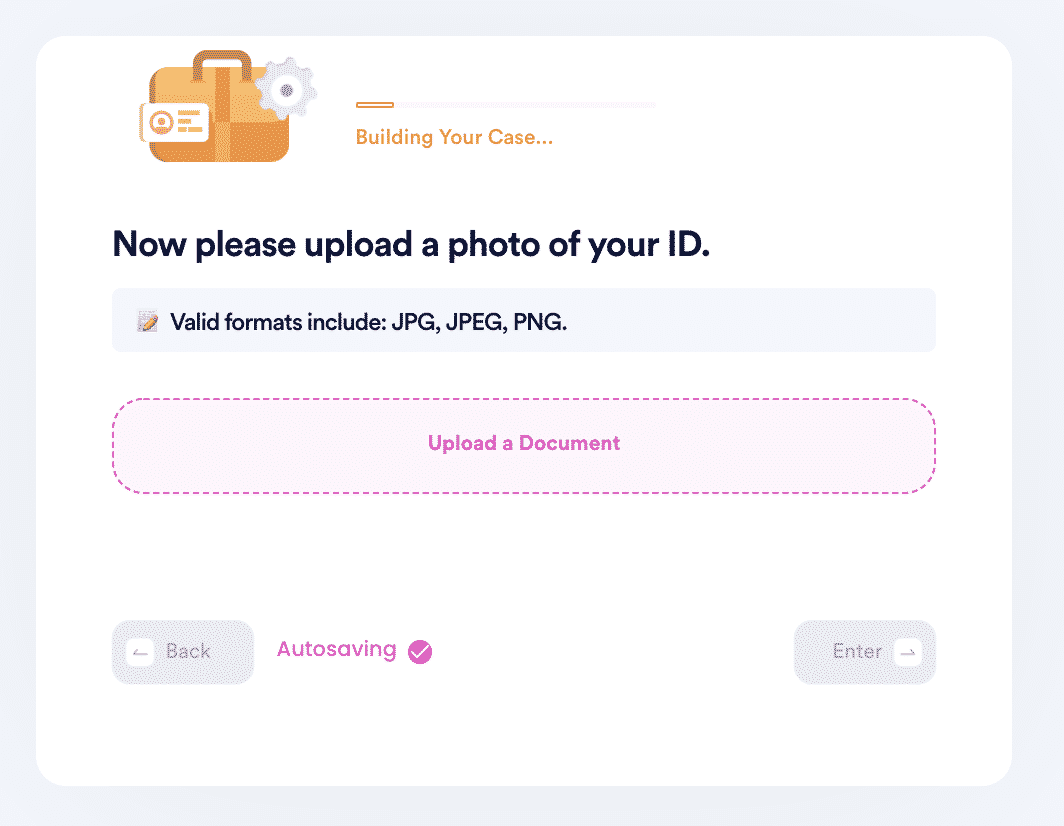 And that's it! DoNotPay will get the hunting license on your behalf, which will be valid immediately. Just download the file and print it as a temporary license, while a physical copy gets processed and sent to you by mail.
​​Why Use DoNotPay to Solve the Challenges of Getting a New York State Hunting License
The usual troubles you may encounter when getting a hunting license on your own may seem like minor inconveniences. However, if you are a person who already has your hands full, it can certainly get frustrating and even discouraging.
If you need an NYS hunting license, then using DoNotPay can be a life-saver.
DoNotPay is fast. Imagine cutting down the wait time in half and getting you the hunting license you need earlier than expected. This gives you more time to deal with other trip-related plans.
We make everything simple and easy. Our goal is to make everything less complicated so you can sit back while we handle all the hard work for you.
DoNotPay is driven by results. You can rest assured that we will work to your success.
DoNotPay Works Across All Companies/Entities/Groups With the Click of a Button
You'll find that getting your NY hunting license is a breeze with the DoNotPay app, but there's more. DoNotPay can help you and your friends discover more on various hunting topics. Some popular ones are:
What Else Can DoNotPay Do?
After discovering how easy it is to use DoNotPay, we can bet that you'll want to do more things with the app. Here are a few of the many tasks that your robot lawyer can help you with:
Use the DoNotPay app to buy your NYS hunting license today and discover how much it can alter your lifestyle for the better!