A Notary Public in the USA Is Available Every Day With DoNotPay
The notarization process can be tedious and lengthy if you decide to go through it on your own. 
There is another way—use our AI-powered app to connect with a notary public in the USA regardless of where you live or work. 
Having to get your documents notarized does not need to be a hassle! Access DoNotPay to get up-to-date information on available and practical notary services.
What Does a Notary Public in the USA Do?
A notary public is a person who is authorized by a U.S. state to:
In some states—like Florida, Maine, and South Carolina—notaries can also perform wedding ceremonies. A notary public in the USA is not allowed to provide legal advice as they do not have to be lawyers. 
U.S. Notary—Find a Suitable Type
Depending on the documents you would like to get notarized and your preferences, you can choose among the following types of notaries:
Notary Type

Additional Explanation

Regular notaries

Regular—also called traditional—notaries provide in-person

notary services

in their offices and work:

Independently

Within a company or institution

Electronic notaries

E-notaries also perform notarial acts:

Face-to-face

In their offices

The only difference between electronic and regular notaries is that e-notaries notarize digital copies instead of paper documents

Notary signing agents

These professionals mainly notarize loan documents and work for financial institutions or banks

Mobile notaries

Mobile notaries can provide notary services at a convenient location, such as:

Your home

Restaurant

Hospital

Jail

Mall

Airport

Nursing home

Your workplace

This type of notary service might be pricey as mobile notary fees are higher than the regular ones due to travel costs

Online notaries

Online notaries public perform

remote online notarization

via a live audio-video call. It means you can get your documents notarized:
Want To Go Through Notarization Alone? Learn the Required Steps
Should you decide to go through the notarization process on your own (without assistance), you need to keep in mind that it can be demanding and time-consuming. 
To get your documents notarized, you will need to take the following steps:
Do some research

—You could:

Ask around

Use the internet

Use DoNotPay's website that offers lots of useful information

Find a notary public

—You can search:

Online

 In public places near you

Schedule an appointment

—You may want to do this by:

Calling a notary's office during business hours

Using DoNotPay to connect you with a notary automatically 

Collect all required documents

—You should:

Ask the notary what documents to bring for your appointment

Create the necessary documents using DoNotPay's

Standardized Legal Documents

feature

Meet with the notary

—Depending on what notary type you have chosen, you can meet one:

Online, i.e., remotely 

In his or her office

At a place of your choice

Present proof

—In the meeting, you will need to provide a valid ID document to confirm your identity. You can use your:

ID

Passport

Driving license

Another current photo ID document
The notarization process is complete once you have settled the necessary notary fees and the notary public has placed the notary signature and stamp on the document. 
Where To Find a Notary Public in the USA
To find a notary public in the USA, you can:
Search online

Visit nearby places

Use an online notary service provider 
Look for a U.S. Notary Online
You could browse the internet to get the contact information of active notaries public. Here are some useful websites:
Apart from these platforms, lots of U.S. states offer notary search tools on their Secretary of State website.  
Pay a Visit to Companies in Your Neighborhood
As some businesses and organizations employ notaries public, you can make an appointment with them by visiting their place of work. You could check some of the following:
Colleges

Law offices

Courthouses

Credit unions

Public libraries

Stores, e.g.,

AAA

Police departments

Postal and shipping providers, e.g.,

UPS

Financial institutions and

banks

, e.g.,

Bank of America

and

Wells Fargo
Choose an Automated Notary Service Provider
You can avoid:
Searching for a notary public

Getting in touch with one by phone or in person

Driving to the notary's office

Meeting with a U.S. notary face to face

Getting your documents notarized only during business hours
To skip all these steps, subscribe to DoNotPay to connect with a notary public:
Instantly

From any place within the USA
DoNotPay Connects You With an Online U.S. Notary 24/7! 
DoNotPay offers the most suitable way to get your documents notarized from the comfort of your home. Regardless of where you live, work, or stay, we can connect you with a notary public in three clicks.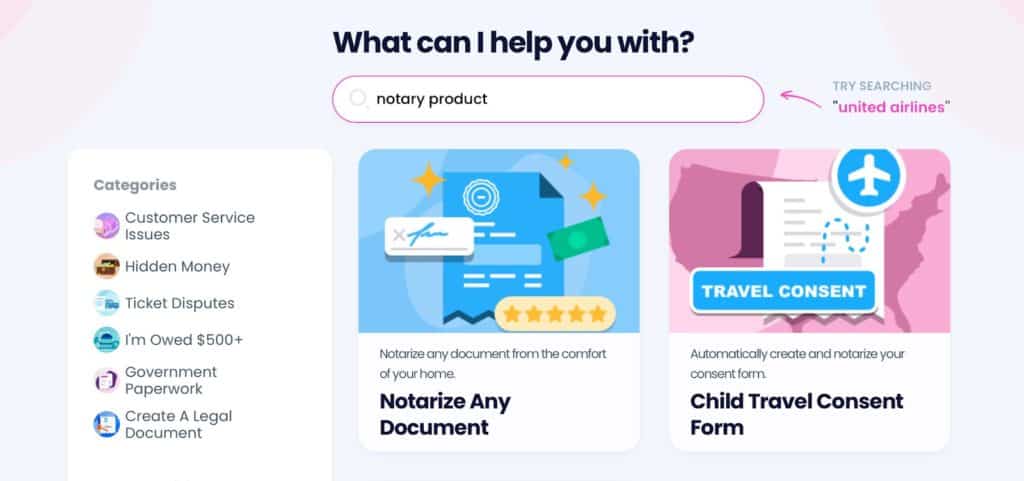 Sign up for DoNotPay and take these short steps:
Choose our

Notarize Any Document

feature

Upload the document you need to get notarized

Enter your email address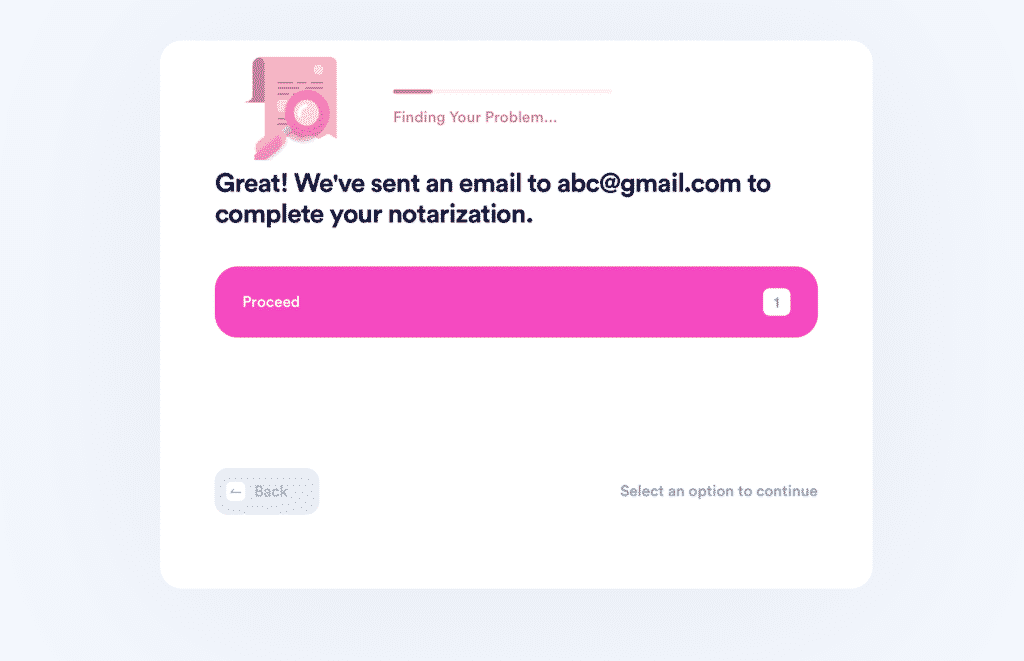 Once you receive our email, click on the provided link and confirm a suitable time for an appointment with an online notary. There is no need to risk your health—you can keep safe yet comfortable with our remote online notary services.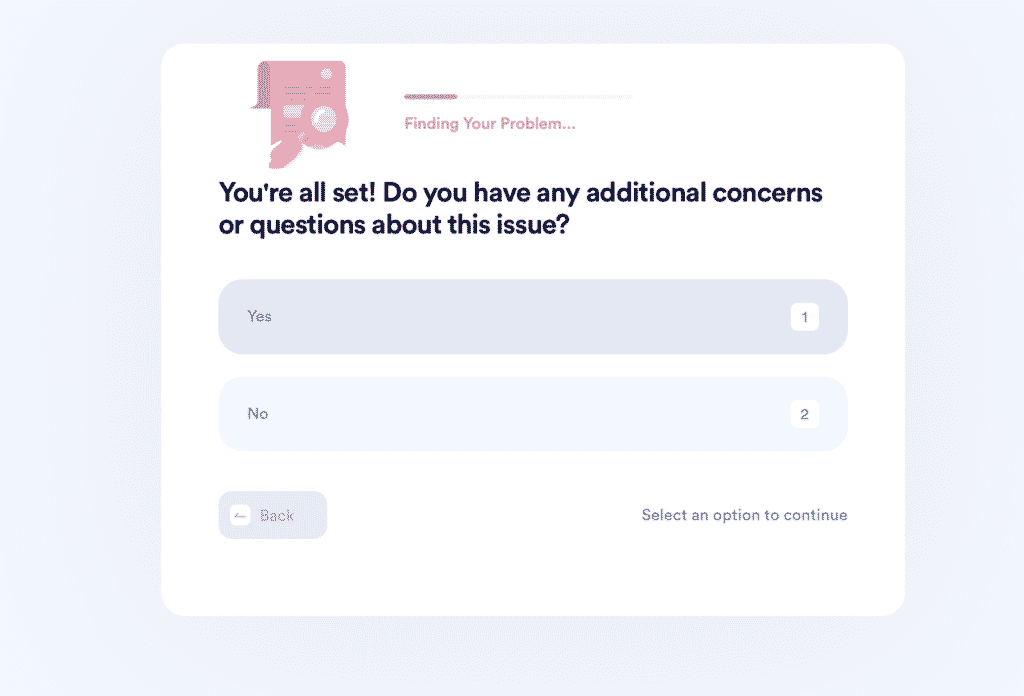 If you would like to learn about the specifics of notary services in your city or state, you can browse through our website. We provide lots of valuable information for different U.S. places, including the following: 
Facing Financial Issues? DoNotPay Can Take the Burden Off Your Shoulders
If you need to count pennies at the end of each month, DoNotPay is here to help you get a payment extension and pay your bills worry-free. 
Prospective students who struggle to cover their university-related costs can also rely on DoNotPay to request a college application fee waiver.
Do you think that your property taxes are too high? Use our app to reduce your property tax bill as effortlessly as possible. 
Get Rid of Spammers For Good!
Are spam texts and emails cluttering your inbox? DoNotPay has a few products you could benefit from! Rely on us and get rid of spam in less than two minutes. If shady robocalls are testing your patience, you can block them with our help and request robocall compensation right away.
To avoid providing your real phone number when signing up for online services, you should choose our Burner Phone feature and use the number we provide.
What Else Can DoNotPay Assist You With?
DoNotPay boasts many useful products that help millions of Americans handle their everyday hurdles in minutes. 
With us, you can prepare for any government test for a low monthly fee or send online faxes in the blink of an eye.
Do you have a friend or relative who's serving time? Use our mailing service to send letters to inmates with no hassle.
Learn how to fight workplace discrimination through the same app!
Log in to DoNotPay and solve any administrative issue—including setting up an appointment with the DMV and filing an insurance claim—by following a few simple steps.