Is Going to a Notary Public in Anaheim the Only Way To Notarize Documents?
While having your affidavits, car titles, real estate loans, and other documents notarized is crucial to prove their validity, the notarization process can be a hassle. If you'd like to save some time, you should try out one of the alternative ways to get your documents notarized. Online notarization is the most practical solution. Even though California and some other states don't allow remote notarization, you can still get documents notarized without visiting a notary public in Anaheim. 
DoNotPay is here to provide an in-depth explanation of online notarization and help you get your contracts notarized without leaving your house!
What Does a Notary in Anaheim Do?
The State of California authorizes all notaries to:
Before completing the notarization, every notary in Anaheim must:
Verify the identity of a signer by:

Asking for his or her identification document

Comparing the name on the ID with the one on the contract

Examining the ID photo

Check whether the document has missing pages 

Ensure the signer is not intoxicated or mentally incapacitated

Determine whether the signer is signing the contracts willingly 

Witness the signing 
Should everything go smoothly, each notary has to write a notarial certificate, sign the document, and seal it. Documents that don't contain a notarial certificate, signature, and stamp aren't considered valid.
California notaries have to refuse to perform the notarization if they notice fraudulent or strange behavior.
How Much Do Anaheim Notaries Charge?
The maximum notary fee in all cities in California is imposed by state law. Notaries can charge up to:
A notary's prices need to be displayed in a noticeable place both in the office and on the website.
Mobile notaries can determine travel fees independently, but the total cost needs to be reasonable. Traveling notaries are obligated to disclose their prices to the client before setting up a meeting.
Ways To Get Your Documents Notarized in Anaheim
California allows residents to get their contracts notarized solely in person by:
You can check out a short description of each notarization type in the following table:
| | |
| --- | --- |
| Notarization Options | Explanation |
| Standard notarization | A standard notary performs in-person notarization of paper documents from his or her office |
| Electronic notarization | An e-notary also works from an office, but he or she is authorized to notarize documents in digital forms. This can be a convenient solution if you'd like to avoid bringing all your documents to the notary's office. Electronic notarization allows you to email the contracts before showing up in front of the notary |
| Mobile notarization | If paying extra for a notary's travel expenses doesn't represent an issue for you, you can hire a traveling notary. Mobile notaries go from one agreed-upon location to another to perform notarial acts |
How To Find a Notary Public in Anaheim
Whichever notarization option you choose, the first step you need to complete is to find an available notary in Anaheim, California. You can either:
Advantages of Online Notarization
The fastest and most practical way to have your documents notarized is by connecting with an online notary. Remote notaries can verify your identity, witness your signature, and perform notarial acts virtually via an audio-video call. This means that you can notarize documents without having to head over to the notary's office and bring your documents in person. 
While California doesn't allow remote notarization, you have the right to have your contracts notarized by an online notary from another state. You can do so by registering for DoNotPay and allowing us to connect you with an available online notary in less than three minutes.
Learn About DoNotPay—The Most Convenient Online Notarization App
Contrary to other online notary platforms, DoNotPay's Notarize Any Document product is quick and easy to use. We will help you get your documents notarized remotely, whether you live in Anaheim or somewhere else. Our extensive database allows us to connect you with a 24/7 notary from Utah, Florida, Nevada, Colorado, or any other state to ensure the utmost convenience.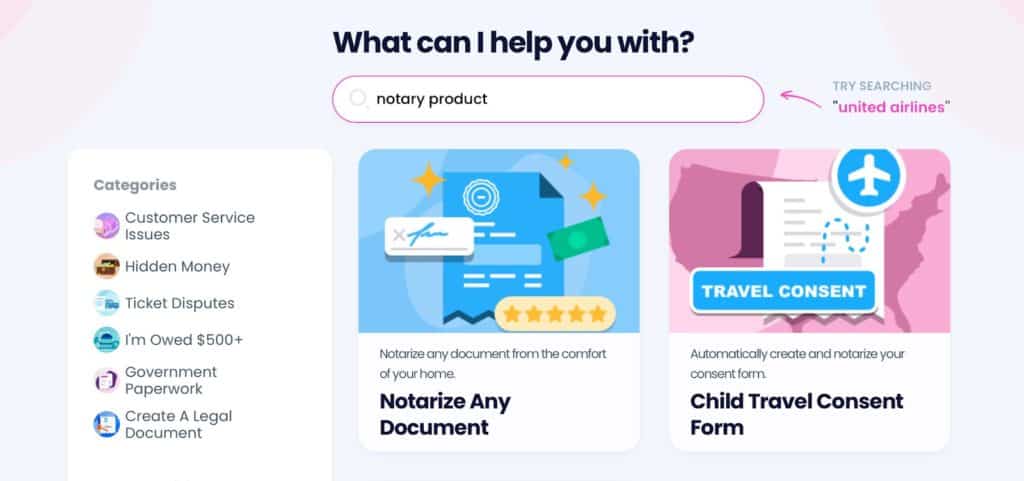 If you'd like to have your contracts notarized without going to a notary in Anaheim, log in to DoNotPay and do the following:
Select our

Notarize Any Document

feature

Upload the documents that need notarizing 

Type in your email address

Open the email you receive from DoNotPay

Click on the link to book an appointment with one of the online notaries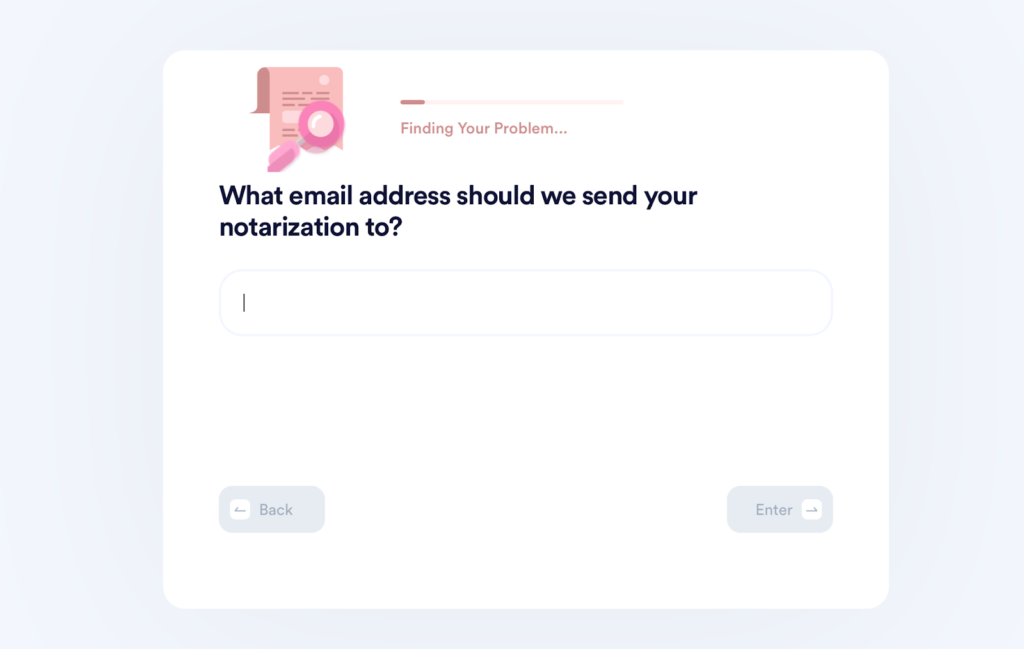 DoNotPay works on the same principle as other online notary apps, allowing you to take care of your document notarization via a video call. 
Another reason why DoNotPay is a much more convenient choice is our Legal Document feature. This product enables you to write non-disclosure agreements, prenup contracts, or any other legal document in a few clicks. With product integration, you'll be able to write, fax, and notarize documents with minimal effort!
Save Some Coins With DoNotPay
Are various subscriptions and memberships burning a hole in your pocket? DoNotPay can help you cancel all of your memberships in a matter of minutes without having to contact customer service reps. 
Next time you want to register for a free trial, prevent unexpected costs with our virtual credit card. Once the trial is over, you'll be unsubscribed right away because our virtual credit card doesn't contain any money. We will also generate a random email address you can use if you want to protect your privacy and avoid spam marketing emails. 
Do you need help claiming warranties and insurance policies? DoNotPay can help with that too. 
Should you need assistance requesting refunds for purchased products, canceled flights, or late deliveries, we've got your back!
Avoid wasting money on lawyers—DoNotPay is here to help you sue anyone in small claims court and create numerous legal documents in the blink of an eye!
DoNotPay Can Help You Earn Money Too
DoNotPay users can save hundreds of dollars thanks to our app, but did you know that we can help you earn a few bucks as well? Our app enables you to claim missing money under your name or file your application for paid clinical trials in less than five minutes.
You can even get compensation for reporting robocalls or apply for a crime victims compensation program in your state by signing up for our app and following a few simple steps.