Find a Notary in El Segundo and Get Your Documents Notarized as Quickly as Possible!
Many people dread visiting a notary because of their previous experiences. Long queues, anxiety, forgetting to bring an ID—do these sound familiar? Don't worry—notarization doesn't have to be this way.
If you need to find a notary in El Segundo, and get your documents notarized online from the comfort of your home! We can show you the way to an online notary and express notary service that will give you the notary signature you need fast. From learning how to get a document notarized to acquiring a notarized affidavit, DoNotPay is the way.
Notarization in El Segundo—Types of Notaries Explained
Even though remote online notarization is not allowed in California, there is a way to bypass this. You can use the services of an out-of-state notary no matter the state you live in. Here are the main notary types in the U.S.:
How To Find Notary Services in El Segundo on Your Own
You have two options of finding a notary public for in-person notarization. The first is looking them up online, which we recommend as a solid starting point. These four websites are the best starting points:
If you don't mind the walk, you can also check the physical locations of notary public offices or public and financial institutions.
Many people don't know about notaries that work in banks. The same goes for AAA stores, UPS facilities, and real estate offices. There is an option to get documents notarized in all of these places free of charge—you have to be a client of the institution in question.
Other public places that often provide notary services are libraries, police stations, law offices, and courtrooms, meaning there are hundreds of places in El Segundo where you can get a notary stamp. It is up to you to find the nearest one.
How Much Does Document Notarization Cost in El Segundo?
Notary fees in California are possibly the highest in the country. Here are the fees for the most common notary services (per copy, signature, line item, or deposition):
Acknowledgments—$15

Certifications of a copy of a power of attorney—$15

Depositions—$30

Jurats—$15

Public requests from a notary's journal line item—$0.30
Note that these are all the highest notary fees allowed by the law, and notaries public can't charge more than specified. Also, the travel fees of mobile notaries can reach exorbitant amounts, so if you hire a mobile notary, expect to pay a pretty penny.
DoNotPay Can Schedule Your Meeting With an Online Notary in Seconds!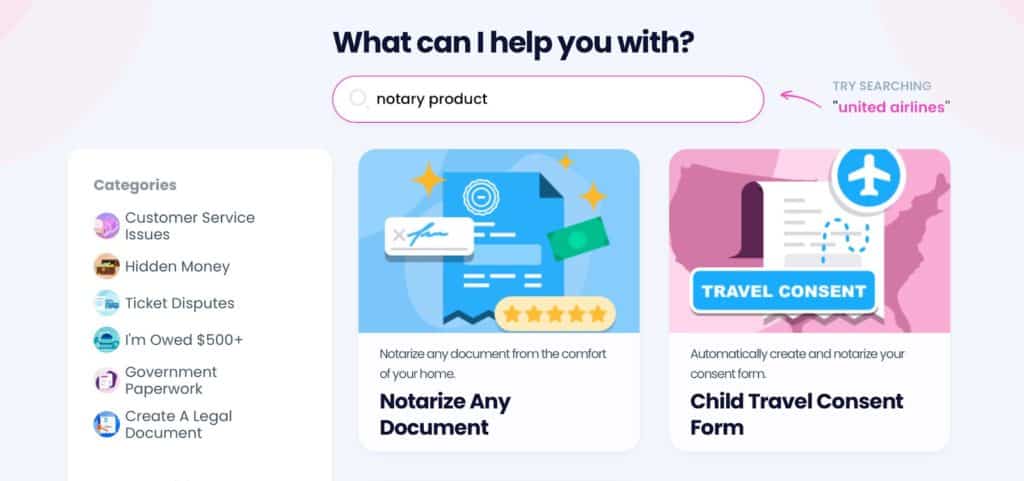 Visiting a notary these days isn't recommended due to the pandemic. DoNotPay offers a solution to help keep you safe. and schedule a meeting with a notary online risk-free! Once you do that, notarization is a three-step process:
Log in to your DoNotPay account

Click on

Notarize Any Document

feature

Attach the documents you need notarized and provide an email address
Our app will email you a link quickly. Follow it, and you'll find a list of available notaries. You can schedule a meeting at your convenience hassle-free.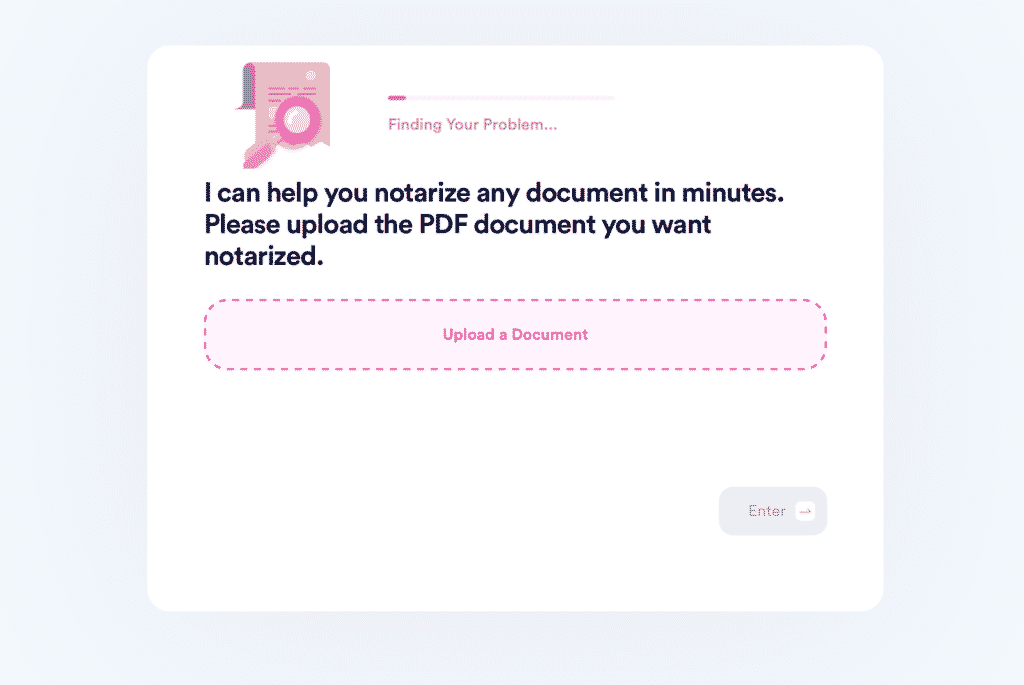 DoNotPay Can Help You With Any Legal Document
In addition to assisting you with notarization, DoNotPay can also help you with any legal document. DoNotPay can draw up numerous documents for you from scratch and provide instructions on how to draft any contract without the help of a lawyer. Here are some examples of what we can offer you:
| | |
| --- | --- |
| Our Customizable Agreements | Miscellaneous Documents |
| Bill of Sale | Music Licensing Agreement |
| Independent Contractor Agreement | Intellectual Property Agreement |
| Non-Disclosure Agreement | Standard Operating Procedures Document |
| Prenuptial Agreement | Settlement Agreement |
| Residential Lease Agreement | Separation Agreement |
| Custody Agreement | Equipment Purchase Agreement |
Save Some Coins With DoNotPay
Are various subscriptions and memberships burning a hole in your pocket? DoNotPay can help you cancel all of your memberships in a matter of minutes without having to contact customer service reps.
Next time you want to register for a free trial, prevent unexpected costs with our virtual credit card. Once the trial is over, you'll be unsubscribed right away because our virtual credit card doesn't contain any money. We will also generate a random email address you can use if you want to protect your privacy and avoid spam marketing emails.
Do you need help claiming warranties and insurance policies? DoNotPay can help with that too.
Should you need assistance returning an item or requesting refunds for purchased products, canceled flights, or late deliveries, we've got your back!
Avoid wasting money on lawyers—DoNotPay is here to help you sue anyone in small claims court and create numerous legal documents in the blink of an eye!
DoNotPay Can Help You Earn Money Too
DoNotPay users can save hundreds of dollars thanks to our app, but did you know that we can help you earn a few bucks as well? Our app enables you to claim missing money under your name or file your application for paid clinical trials in less than five minutes.
You can even get compensation for reporting robocalls or apply for a crime victims compensation program in your state by signing up for our app and following a few simple steps.