Your Direct Connection With a Notary in Beverly Hills
If you do not feel like searching for a notary in Beverly Hills by yourself, DoNotPay can help you. Having documents notarized does not have to be annoying and lengthy any longer! Open DoNotPay when you would like to check what notary type is suitable for your business or personal needs. We provide helpful tips and offer user-friendly notary services.
What Steps Will a Notary Public in Beverly Hills Take?
You will have to set up an appointment with a notary to have a will, car title, trust, affidavit, real estate deed, or any other legal document and contract notarized.
If you want to understand the process better, you should take a look at the following list of common steps a notary will go through:
| | |
| --- | --- |
| Notary Steps | Further Information  |
| Verify the identity of all signing parties | A notary public will ask all signers to present their current photo ID documents to be able to confirm their identities |
| Check willingness  | Notaries public need to confirm that you and witnesses (if any) are signing the document of sound mind and your own will |
| Confirm you understand the document | You should be able to answer a few questions to show you are familiar with what you are signing  |
| Observe the signing process | A notary needs to witness you signing the document, so you should avoid signing it beforehand |
| Complete the notarial act | In the end, notaries will provide: |
Your Steps to a Beverly Hills Notary 
If you have enough time and energy to go through the notarization process by yourself, here are the steps you should take:
Locate a notary

by searching:

Get in touch with a suitable

notary

Ask about the:

Required documents you need to provide

Fees

you will need to cover for the performed notary service 

Schedule an appointment at a convenient:

Prepare the necessary documents—you can use DoNotPay's

Standardized Legal Documents

feature if you need help 

Bring a valid photo ID document to prove your identity—you can use your driver's license, ID, or passport for this purpose

Head to the notary's office—unless you picked a mobile or

online notary
Choose the Most Suitable Notary in Beverly Hills
Depending on the type of documents you need to get notarized and your personal preference, you can get in touch with one of the following notaries:
In-office notary

Notary signing agent

Mobile notary

Online notary
Using an In-Office Notary
To get a traditional, regular, in-person, or in-office notarization, you will need to:
Make an appointment

Bring all the requested documents

Head to the notary's office 
While some notaries have independent businesses, others work for companies, including banks (e.g., Wells Fargo or Bank of America), credit unions, libraries, colleges, postal and shipping providers (e.g., UPS), and others.
If you are a customer of an organization that employs a notary public, you might even be able to get your document notarized free of charge. 
Where To Find a Notary Signing Agent
You can use notary signing agents if you need to get your loan documents notarized. They mostly work for:
Financial institutions

Title companies

Lenders
Want a Notary To Come to You? Book a Mobile Notary Public in Beverly Hills
Mobile notaries perform all notarial acts at a suitable location. They can visit you at home, office, restaurant, hospital, nursing home, airport, or another comfortable place.
Although this type of notary service is convenient—particularly when an elderly, sick, or disabled person needs to sign a document—it can be pricey as mobile notaries charge extra for their travel expenses. 
What About an Online Notary in Beverly Hills?
Remote online notarization (RON) is the most convenient way to get your documents notarized when you don't want to:
Drive to a notary's office

Pay additional fees for a mobile notary

Be in the same room with other people

Risk your and your family's health

during the COVID-19 pandemic
Unfortunately, California does not allow its notaries to perform remote online notarization. Lots of other U.S. states allow RON, including: 
Subscribe to DoNotPay to connect with an out-of-state online notary instantly!
Time-Saving Remote Online Notarization With DoNotPay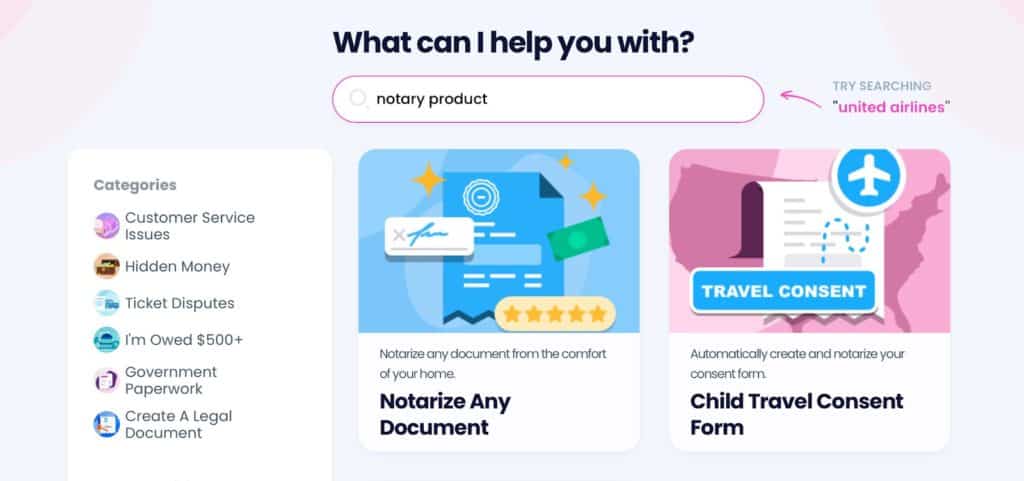 Sign up for DoNotPay to get your documents notarized via a live audio-video call. Here is what you should do:
Select our

Notarize Any Document

feature

Upload the document you want to get notarized

Enter your email address

Go to your inbox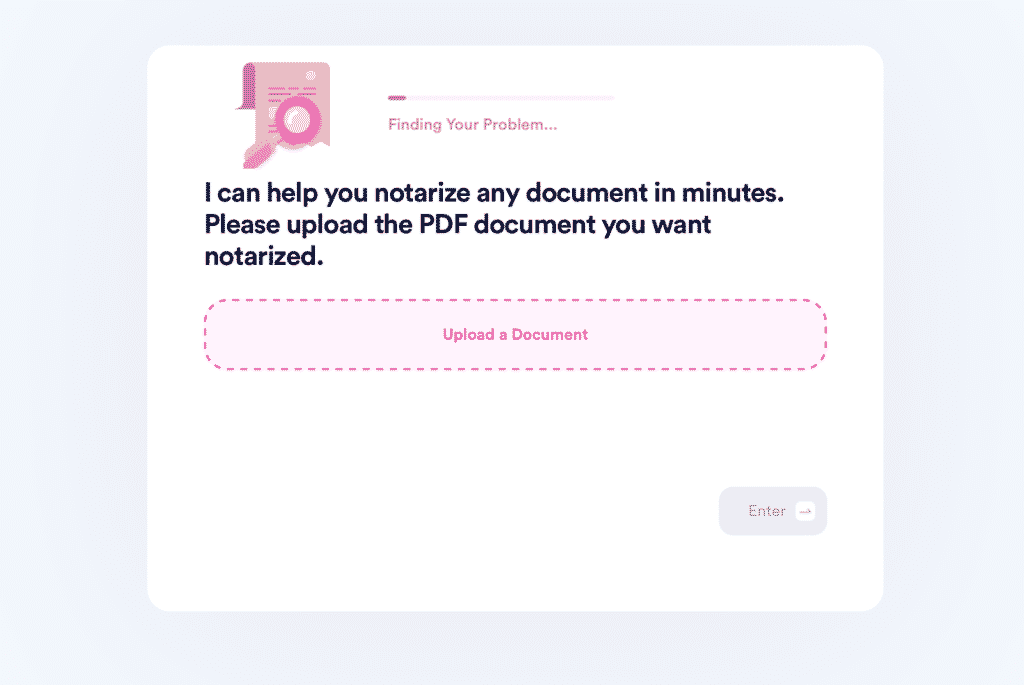 You will find our email with a link that will lead you to an online notary's schedule to confirm an appointment.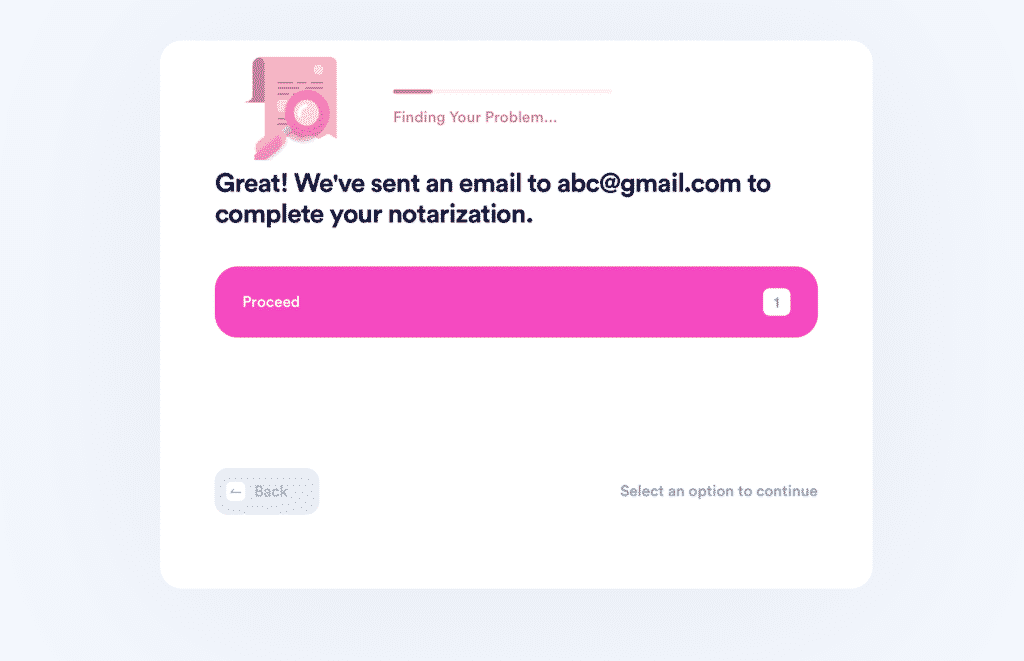 DoNotPay Helps You Deal With Various Problems Worry-Free
DoNotPay has developed a wide variety of products you can use to manage numerous tasks.
Do you want to get a refund from a company? Are you wondering whether you can request compensation from airlines for poor Wi-Fi or canceled flights? Is hiring a lawyer to draw up legal documents too expensive for you? Sign up for DoNotPay and solve your issues in a matter of minutes!
Use our AI-powered app to get rid of robocalls, spam emails, and text messages. 
Need help locating and canceling all your unused memberships? DoNotPay has a product for that too! 
Prepare for your driving test using our Government Tests Prep feature and schedule a meeting with the DMV to take the test through the same app. We can even help you claim your car insurance or warranty and contest parking tickets in a flash!
Learn How To Protect Your Privacy With DoNotPay
Protecting your personal info online can be challenging but not impossible. The next time you come across a service that requires phone verification, make sure to use our Burner Phone product and have us generate a fake phone number you can use. 
Our virtual credit card can help you sign up for free trials without having to disclose your name, email address, or credit card info. 
Are you thinking about connecting with an inmate pen pal? Make sure to keep your real address a secret by relying on DoNotPay. Besides helping you send letters to inmates, we can also receive mail from the prison on your behalf, scan each letter, and send it to your email address.