DoNotPay Clears Up All Your Norway Tourist Visa Dilemmas!
If you are considering a trip to the Land of the Midnight Sun, your first concern is probably going to be, "Do I need a Norway tourist visa?". Citizens of some countries must have a visa to enter Norway, while other nations are exempt from this requirement. Are you, as an American citizen, exempt from needing a visa to enter Norway? Read our article to find out!
Every country has different visa policies, and DoNotPay has guides for all of them! Sign up for our service and learn everything you need to know when traveling to Norway or any other country in the world.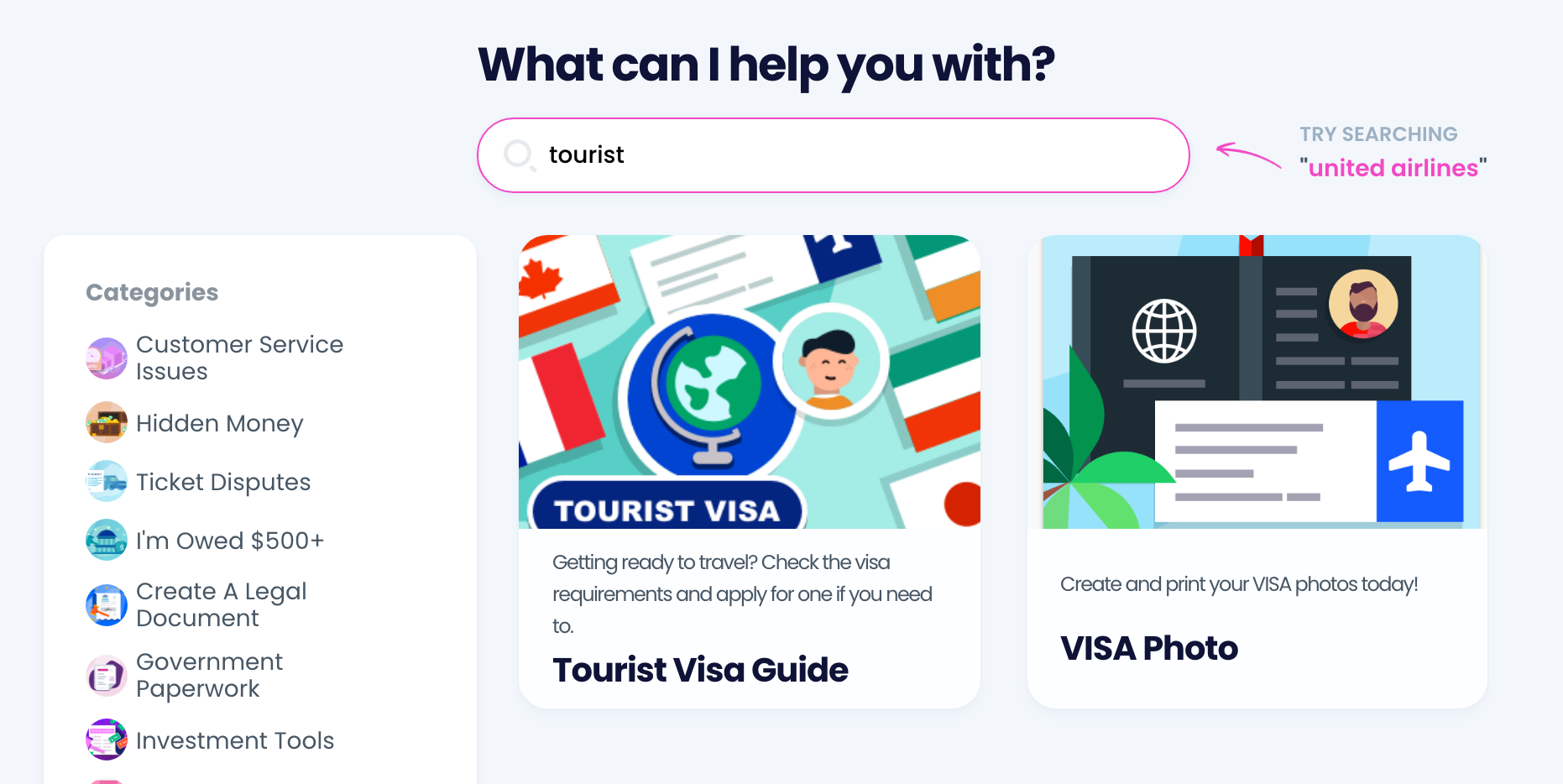 Do Americans Need a Tourist Visa for Norway?
No, U.S. citizens don't need a tourist visa to visit Norway, as long as they:
Stay up to 90 days within a period of six months
Have a U.S. passport that remains valid for at least six months after their trip to Norway
Have at least two blank pages in their passports
Present a bank statement showing sufficient funds for the duration of their stay
Have a return flight ticket
Those who wish to stay longer than 90 days cannot do it with a tourist visa. In this case, they must apply for a residence permit with the Norwegian Directorate of Immigration by visiting the application webpage and following the on-screen instructions.
Norway's Current COVID-19 Measures for Visitors
Norway currently doesn't enforce any vaccination rules, but it takes the COVID-19 pandemic seriously. At the time of writing this article, U.S. citizens aren't allowed to enter Norway unless they qualify for travel exceptions. For example, if your close family member lives in Norway and you wish to visit them, you're allowed to do so, provided that you comply with the country's COVID-19 rules and regulations.
See the table below for more details:
Visitors Exempt From the Country's Regular Coronavirus Precautions
COVID-19 Rules That Apply to All Other Tourists

Merchant seamen
Passengers younger than 12
Those with service or diplomatic passports
People arriving from Denmark
Visitors with COVID-19 recovery certificates issued 14 to 180 days before arrival

Visitors need to provide negative COVID-19 PCR, RT-PCR, or rapid antigen tests taken up to 24 hours before the departure date, and they also must take tests upon entry. The results need to be in Norwegian, English, Swedish, German, Danish, or French
Everyone must wear masks in closed spaces
Every tourist needs to be in quarantine for ten days upon arrival
Popular Tourist Attractions in Norway
Are you traveling to Norway for the first time? Here are some locations you shouldn't miss:
Oslo—Named European Green Capital in 2019, Oslo is one of the most beautiful cities in the world. Besides being home to various museums, restaurants, and fun events, Oslo also allows you to combine this urban lifestyle with fun activities in nature
Tromsø—If you'd like to see the northern lights and enjoy whale watching and various nature adventures such as hiking and skiing, Tromsø and the rest of northern Norway should be on your bucket list
The Geirangerfjord—Norway is known for breathtaking fjords—such as the Aurlandsfjord, the Lysefjord, and the Romsdalsfjord—but the Geirangerfjord is certainly the most famous one. If you'd like to enjoy steep mountainsides, clear water, and incredible waterfalls, you'll love this UNESCO site
Stavanger—This multicultural city is known for fine dining restaurants, world-class street art, and cute wooden houses. Would you enjoy surfing and kiting on the white beaches of Norway? If so, the Stavanger area should be on your travel itinerary
DoNotPay Has a Quick Way To Find Out Whether You Need a Visa for Any Destination!
While you might not need a visa when visiting Norway, there is a myriad of other European countries that you should consider visiting while there. Doing research on visa requirements for each location you wish to visit can be exhausting. Luckily, DoNotPay has a solution—we will tell you whether you need a visa for a specific destination and provide other valuable info.
You only need to do the following:
Sign up for DoNotPay and choose the Tourist Visa Guide product
Confirm that you have a U.S. passport
Select the country you're traveling to
We will check your destination country's visa requirements and tell you whether you need to obtain one. If a visa is necessary, we provide the following assistance:
Contacting any embassy in your stead
Providing a visa application form and guide in PDF or a link to the form if there's an online application option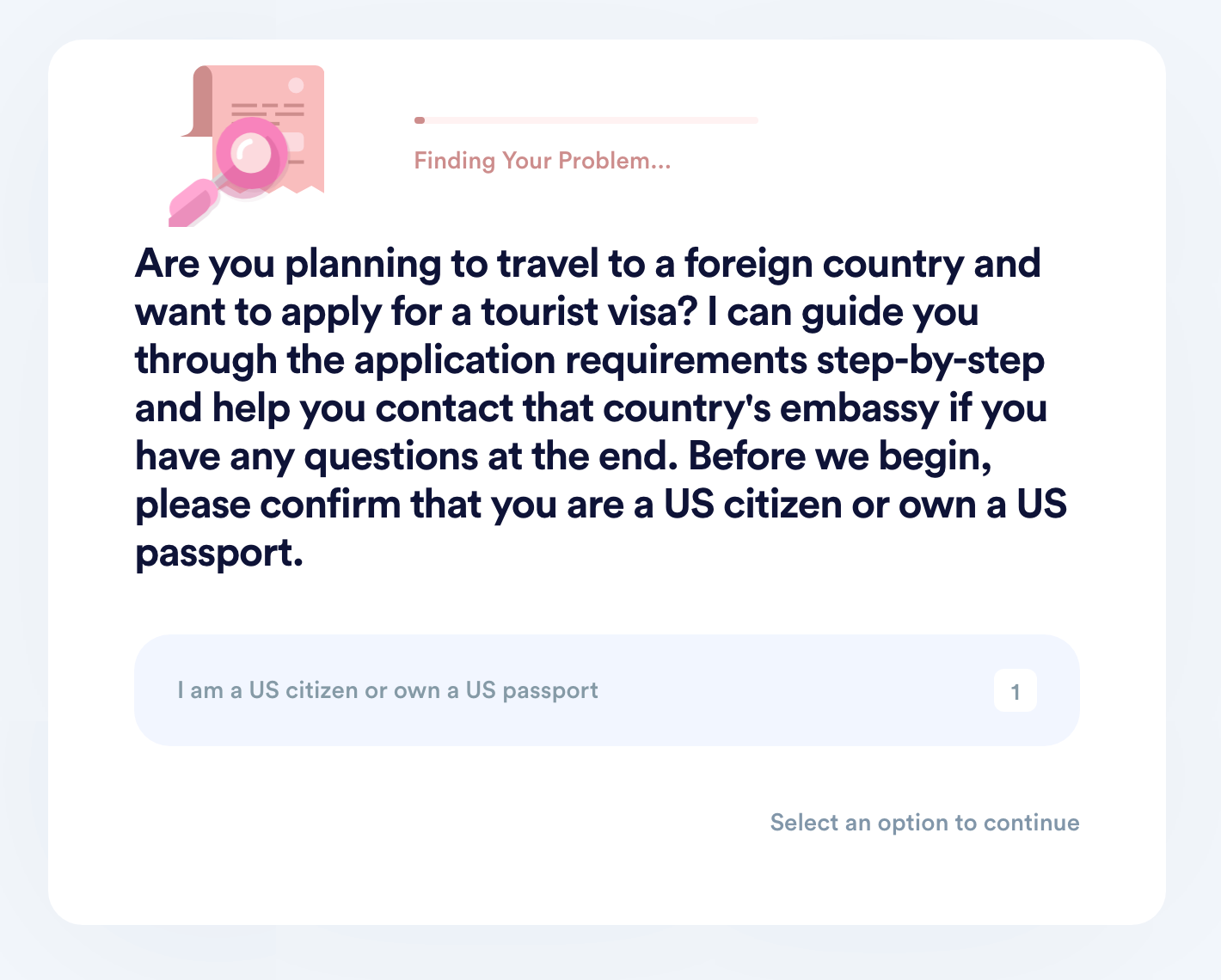 DoNotPay Has Helpful Tourist Visa Guides You Must Read Before Traveling to Europe
Norway is beautiful, and it has a lot to offer, but you'll miss out if you stop your explorations there. Whether it's the rest of Scandinavia or any other European region, DoNotPay has a guide for your destination! Check out the table below for more information:
DoNotPay Is Committed to Solving All Kinds of Problems for You
Are you lost in the sea of administrative tasks? By subscribing to DoNotPay, you gain access to many products and features that can assist you in:
Check Out What Our Robot Lawyer Can Do for You
Not too skilled at drafting contracts and agreements? Keep calm and let DoNotPay, your virtual assistant, do it for you! Our app can generate various legal documents, including divorce settlement agreements, child travel consent forms, and powers of attorney. All it takes is to click a few times or answer several quick questions—we do all the rest!
Besides providing personalized documents, DoNotPay takes over other tiresome legal tasks. These include having your documents notarized, filing lawsuits in small claims court, requesting crime victims' compensation, or submitting HR complaints.