How You Can Easily Get A NJ Hunting License
People hunt for a variety of reasons. Some people enjoy the sport and socializing with other hunters, while others hunt to have a fresh game to eat and offset their grocery bills.
In New Jersey, you need to secure a hunting license before you hunt for whatever reason. This includes hunting on private land. When you try to get a hunting license on your own, you might find it's a hassle and takes too much time. DoNotPay can help make the job much easier, so you can enjoy more time out in the woods.
Who Is Eligible to Get a New Jersey Hunting License? 
In New Jersey, a hunter must be at least 10 years old to qualify for a hunting license. If you owe another parent-child support, you need to prove that you're up-to-date on all of your payments. Also, you must have completed a hunter's education course to qualify for a New Jersey hunting license.
Hunting in New Jersey
New Jersey is one of the smaller states, but it offers rich hunting opportunities. The hunting season runs for more than 100 days each year, and you can use a gun or bow to hunt, although the days for each type might be limited. The most commonly hunted animals in New Jersey include deer, wild turkey, black bears, and small game.
What Are the Different Types of Hunting Licenses in New Jersey?
In New Jersey, there are several types of hunting licenses. Some of the most common are:
| | |
| --- | --- |
| Residential Hunting License | If you've lived in the state for at least six months, you can qualify for this license. |
| Non-Resident Licenses | If you live in another state and want to hunt in NJ, this is the license you need. |
| Youth Licenses | Anyone, ages 10 to 15, qualifies for this free NJ hunting license. |
| Special One-Day License | If you only want to hunt for a single day, this license can save you money. |
Hunting License Costs in New Jersey
There is a range of costs for a New Jersey hunting license, depending on age, residency status, type of weapon, and type of game. The cost ranges between free and $135.50.
How Much Is the Fine for Hunting Without a License in New Jersey? 
In New Jersey, if you're caught hunting, fishing, or trapping without a license, there's a $10 fine plus costs. While this might seem like a lot of money, the costs can add up.
Other Concerns: If Ever I Lose My License, Will It Be Possible for Me to Get a Duplicate?
The short answer is yes. It is even easier now than before. It's now available to all participating license agencies, which can be printed at the comfort of your home regardless of the license origin.
Online customers may request a more durable license, with additional fees of course.
Firearms and all-around licenses have a 15-day temporary PDF copy. After the 15-days pass, Aspira will send the license through mail on the durable stock.
Copies of the Hunter Education cards can now be bought and printed by the customer. This is all thanks to the implementation of the new system.
Duplicates have a fee of $2.00.
How to Get a New Jersey Hunting License on Your Own
In New Jersey, you can buy a hunting license by yourself either online or in-person at an agent, which includes many hunting and fishing stores. You'll need to go in person to one of these stores and fill out all the required information. This limits the hours you can purchase an NJ hunting license and can take up a lot of your time.
Solve the Challenges of Getting a New Jersey Hunting License With the Help of DoNotPay
Here's how you can use DoNotPay to get your hunting license:
1. Search "hunting license" on DoNotPay and select the state you would like a hunting license for.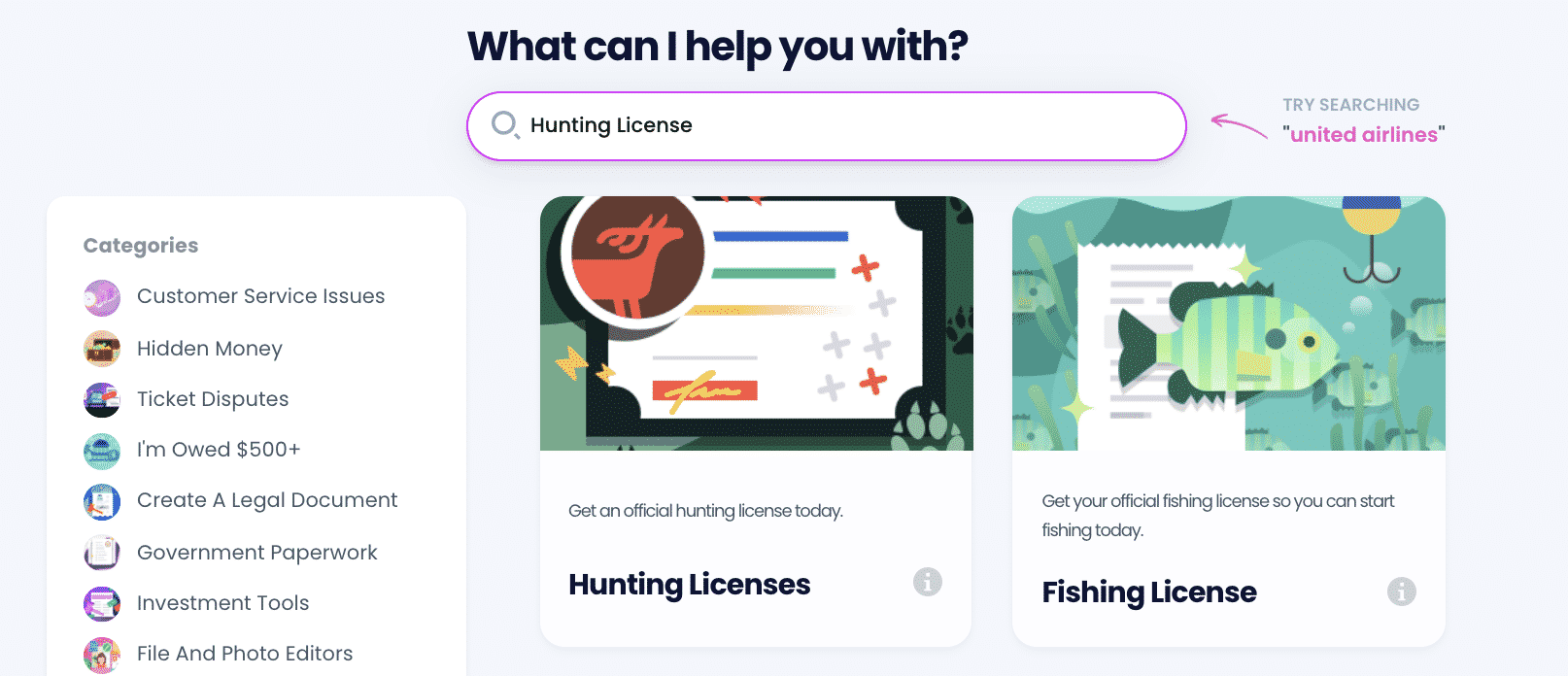 2. Indicate whether you are a resident or non-resident, and choose the type of license you want. For example, an annual or one-time pass, big game or small game license, bear tag, etc.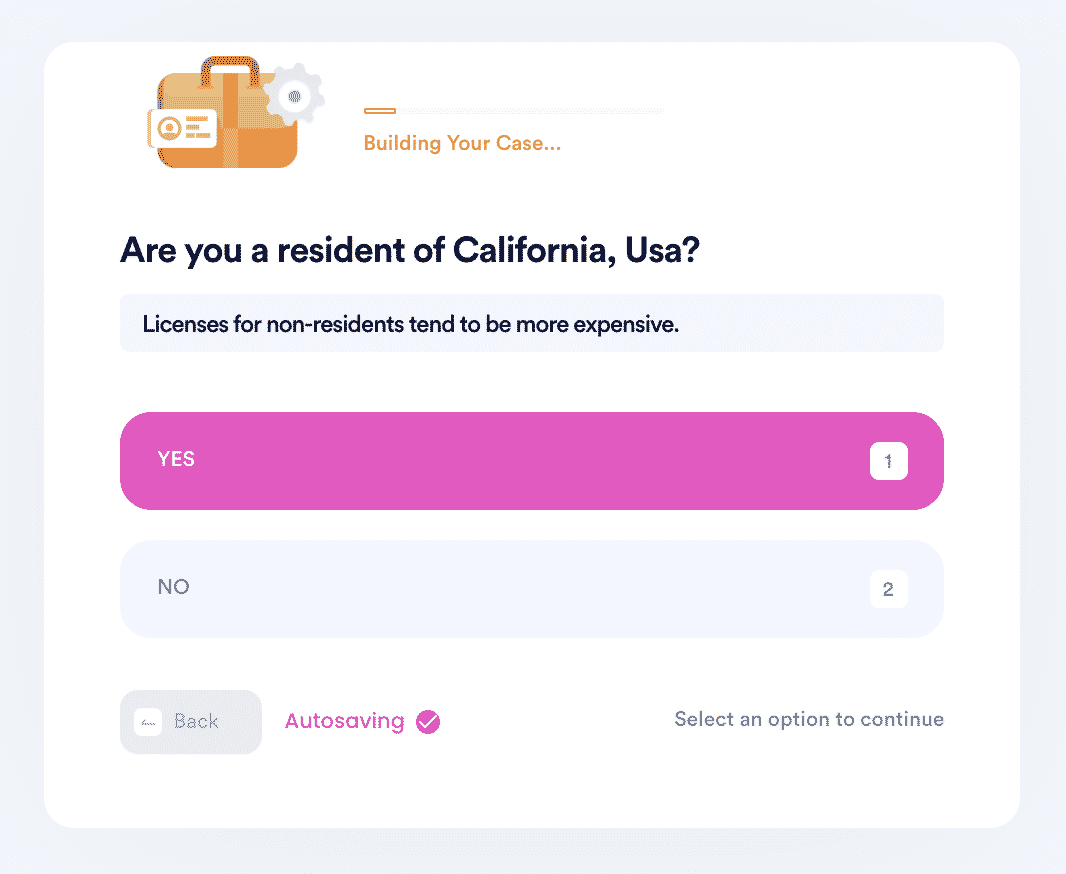 3. Provide your contact information, a copy of your government-issued ID, and pay the fee required by the state.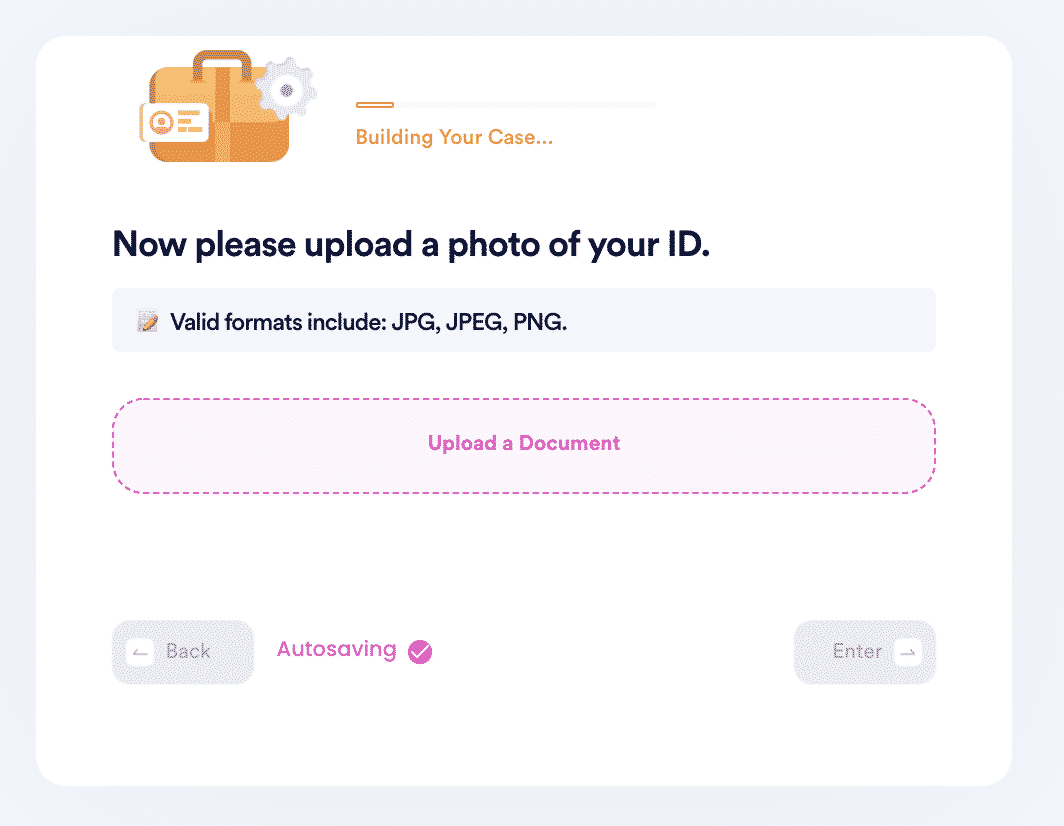 And that's it! DoNotPay will get the hunting license on your behalf, which will be valid immediately. Just download the file and print it as a temporary license, while a physical copy gets processed and sent to you by mail.
DoNotPay Works With the Click of a Button
Your friends and family will be so impressed by how easy it was for you to get your New Jersey hunting license that they'll ask you for help. The DoNotPay app can provide information on a variety of issues concerning hunting licenses, including:
What Else Can DoNotPay Do?
After you secure your NJ hunting license, you'll be ready to learn all the other ways that DoNotPay can help. Here are a few:
Arrange for your NJ hunting license with DoNotPay today!