How To Get In Touch With The Nigerian Embassy Atlanta
Whether you are a Nigerian national, of Nigerian descent, or are a foreigner looking to visit Nigeria, the Nigerian Consulate General in Atlanta can assist you with all your travel and documentation needs. It can be quite difficult to find the proper way to get in contact with consulates and where to find them, so we've created this article to help!
This article will serve as a guide on how to contact the Nigerian Consulate in Atlanta, learn more about the issues they can help you with, and how you can reach the office easily with DoNotPay!
Where Is the Nigerian Embassy in Atlanta?
There are three Nigerian consulates in the US - one in Washington DC, one in New York City, and one in Atlanta, Georgia.
Contrary to its name, the consulate is actually located in the city of Sandy Springs, which is around 20 miles north of Atlanta. The exact address of the Nigerian Consulate is as follows:
8060 Roswell Rd,
Atlanta, GA 30350
If you are planning on taking public transportation to reach the Nigerian consulate, here are some options:
If you're just taking the bus, take the bus on Route 87 all the way to Sandy Springs.
If you want to take the subway, take the red line north and transfer to the 87 bus.
Contact Details of the Nigerian Consulate in Atlanta
Do you have an issue that requires the assistance of the Nigerian consulate? We know how painful it can be to go to the consulate physically just to ask a question, so we gathered all the contact details for you:
Address
8060 Roswell Rd,

Atlanta, GA 30350

Email
info@nigeria-consulate-atl.org
Phone
(770) 394 5233

(770) 394 6261

(770) 394 6237

Fax
(770) 394 4671
Office Hours
Monday to Friday

9:00 AM - 4:00 PM
The Consulate constantly updates the news page on its website. For the latest information about the Nigerian Consulate in Atlanta and important information about the country, you can follow its website: https://nigeria-consulate-atl.org/
What Can the Nigerian Consulate in Atlanta Help You With?
We've compiled a table that shows what services the Nigerian consulate provides and at what price! See below for the details:
Visas
Visa applicants must now come to the office in person as part of the revised visa application process.

Transit Visa
Business Visa
Tourist Visa
Official/Diplomatic Visa
Subject to Regularization Visa
Temporary Work Permit

Passports
For detailed up to date information on passport applications, visit: https://nigeria-consulate-atl.org/passports/

Documents for Submission at Interview
Requirements for Minors
Passport Amendments
Requirements for Lost Passport
Requirements for Expired Passport

Documents

Age Declaration
Burial Transit Permit
Change of Profession
Citizen Identification

Fees

Certification of Documents

Driver License - $60
Birth - $60
Visa Letter - $60
Letter of Identification - $60
Emergency Travel Certificate - $150
Letter to Police (Police Report) - $60

Passport Fees

Ages 17 and younger: $77
Ages 18-59: $106
Ages 60 and older: $77

Information

Information on Nigerian governmental issues
Information of travel requirements & restrictions
Covid-19 related restrictions
And more!
Since February 3rd, 2021, those who have biometric appointments for passport applications will only be seen on Mondays, Tuesdays, and Thursdays between the hours of 9 AM-12 PM. The website clearly states that those who miss their appointment times or come in after the designated time slots will be forced to return home.
Contact the Nigeran Consulate in Atlanta with DoNotPay!
Sometimes it can be frustrating to make hundreds of calls, emails, and documents just to be turned away from the office for missing a form. It can also be hard to come up with the right words to express your needs. This is where DoNotPay can help! We can help you contact the consulate in a formal and fast way - we'll even send an email for you! All you have to do is:
1. Search for "Contact Embassy or Consulate" on DoNotPay website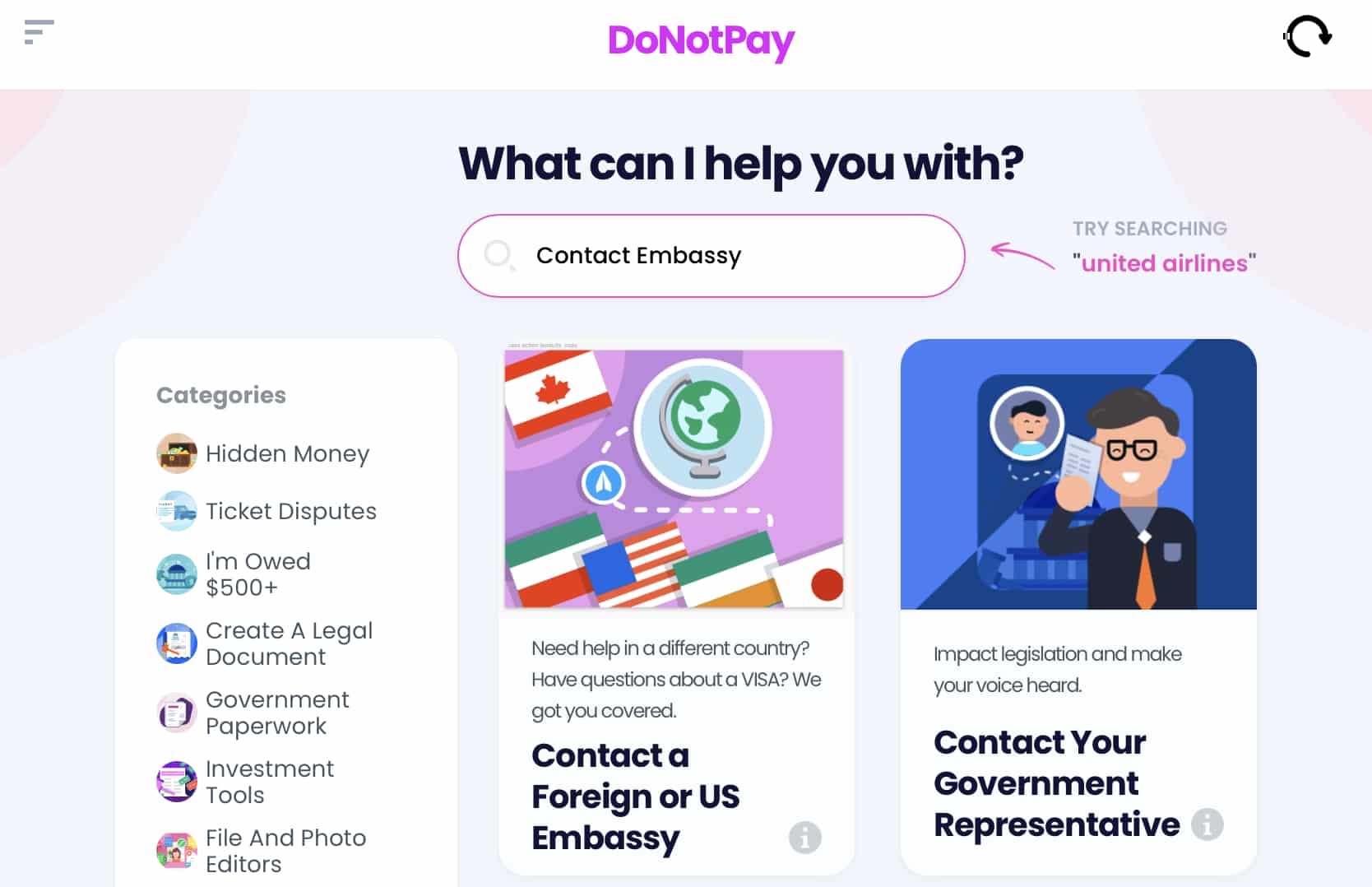 2. Choose between contacting a foreign embassy/consulate in the US or a US embassy/consulate abroad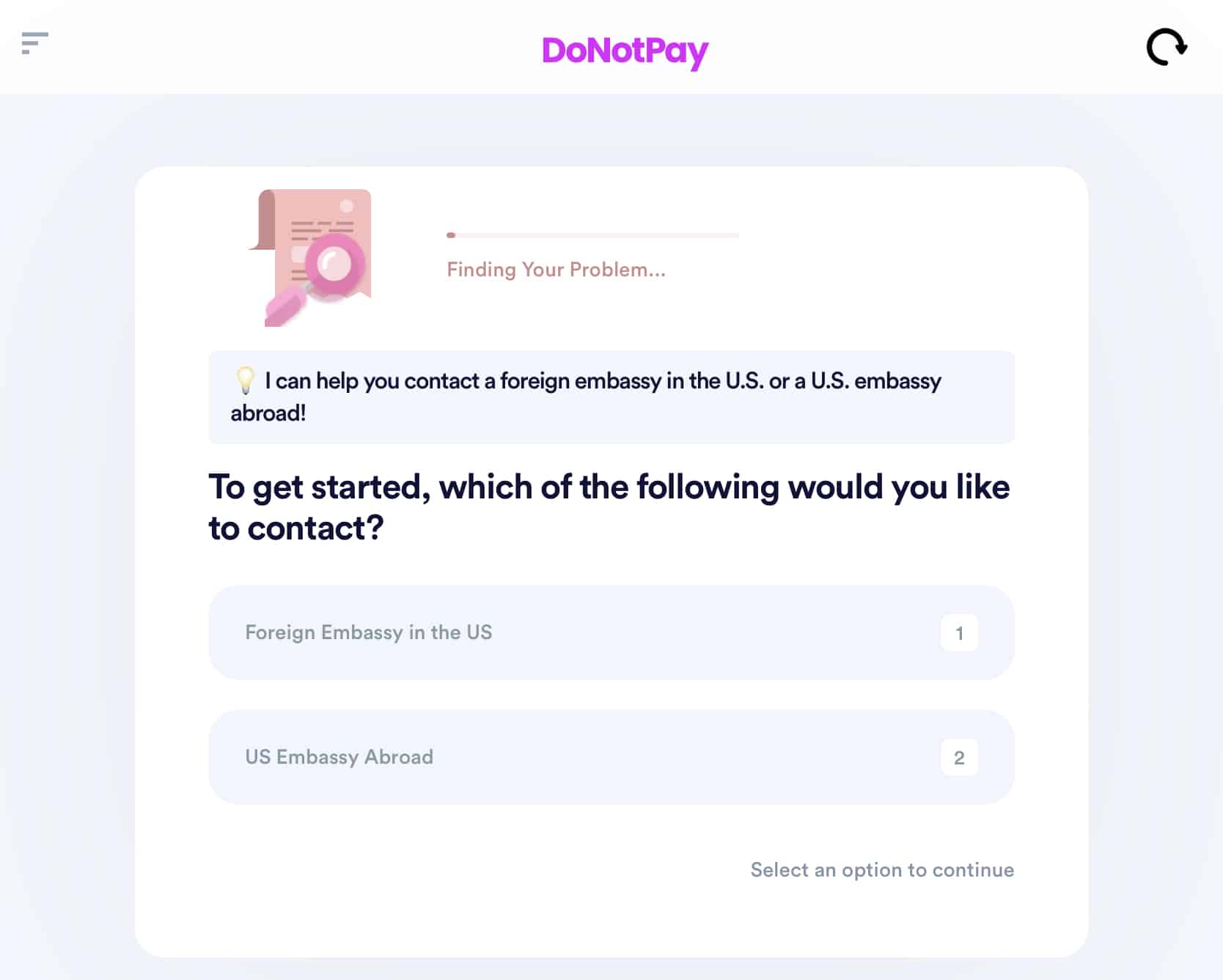 3. Briefly describe what your problem is, what you need, and the questions you have for the consulate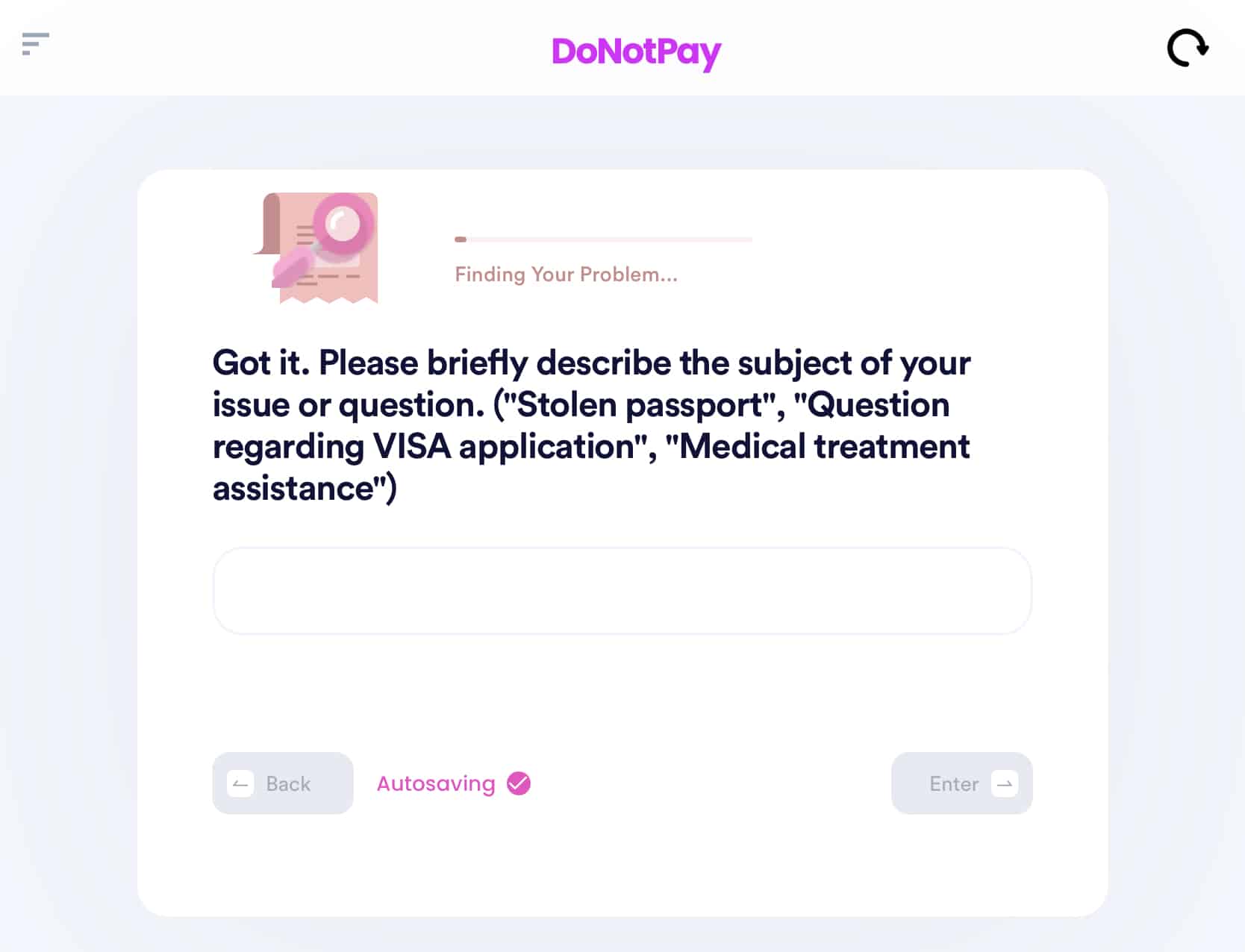 4. Enter the country of the consulate or embassy you want to get in touch with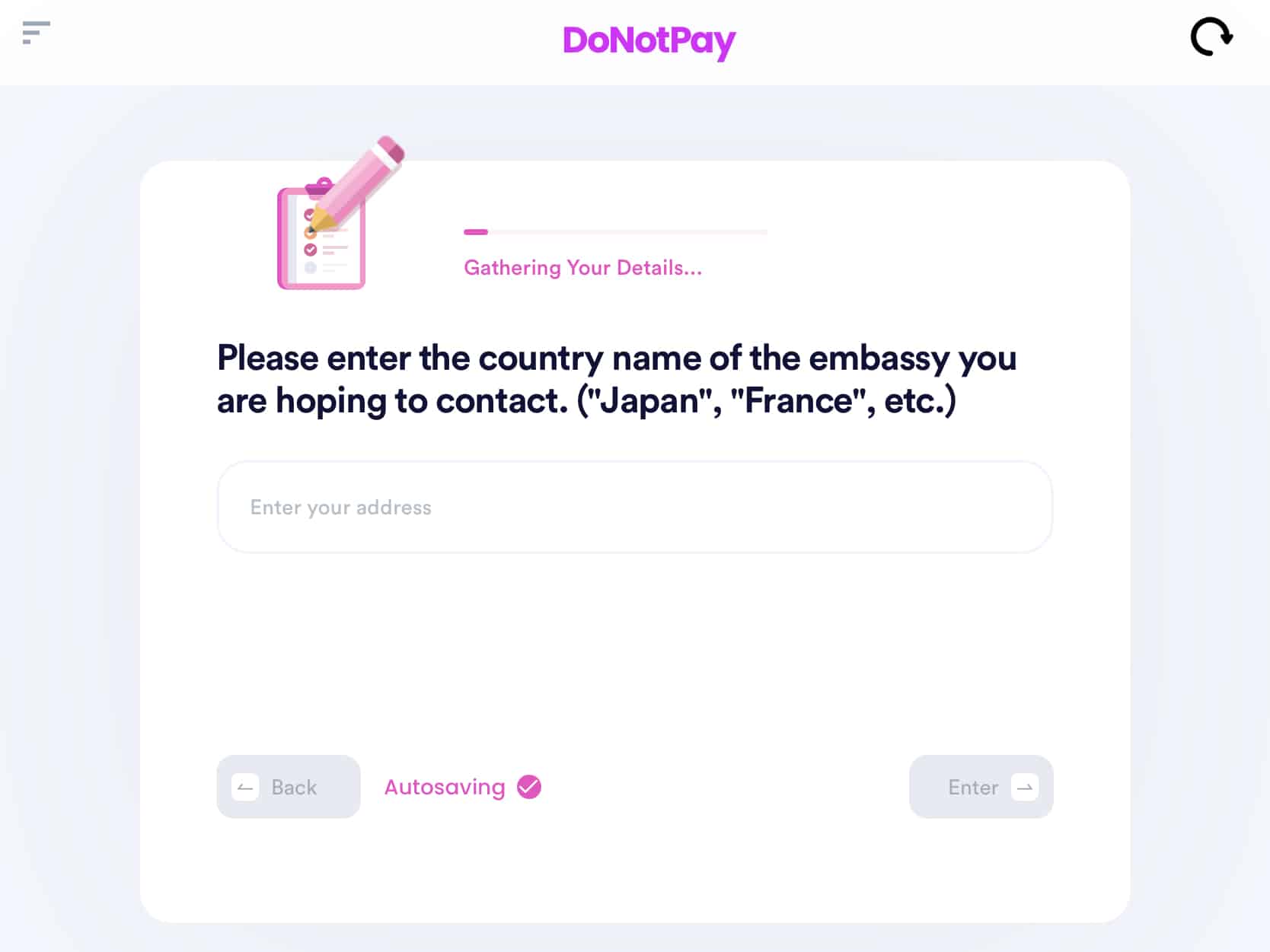 Done! DoNotPay will write a customized, professional email specific to your inquiry and send it to the consulate! You'll receive a response directly to your email, so don't worry about not receiving a reply back.
Which Other Embassies/Consulates DoNotPay Can Help You Get in Touch with?