What To Do If I Forget My NickServ Password?
Forgetting your password to a site that has information you need to access is incredibly frustrating. What can make that even more frustrating is when forgetting your password can cause your account to become deleted and your information to be lost. Losing that vital information can also have a profound impact on your ability to do important things in your daily life.
DoNoPay can help you get your NickServ account back up and running without running the risk of the website shutting your account entirely. You will simply have to provide us with the following information and we will do the rest:
Email address associated with your account
Phone number associated with your account
Usernames/screen names associated with your account
Date you created your account
Last date that you logged into your account using your forgotten password
Any possible photo evidence of pictures of your account proving your ownership of the account
Once we have that information, we will get to work and get you back up on your NickServ account as soon as possible. All you will have to do is reset your password and be on your way!
What Does NickServ Do?
NickServ is utilized to help people protect their nicknames after they register them with their website. Creating an account to protect your nickname allows you to use that nickname in things like memos or on channels without other users being able to use the same nickname as you are using.
DoNotPay Can Help You Unlock Your NickServ Account
Rather than going through all of those steps individually and on your own, you can use DoNotPay to help unlock your NickServ account.
In order to have us send you the link to reset your password via email, just follow these 7 simple steps to utilize the DoNotPay password reset tool to get your account back without losing the information you previously entered into the account:
1. Go to the Recover Passwords product on DoNotPay and select the type of account you are trying to recover, such as email, streaming service, social media, gaming, eCommerce, and more.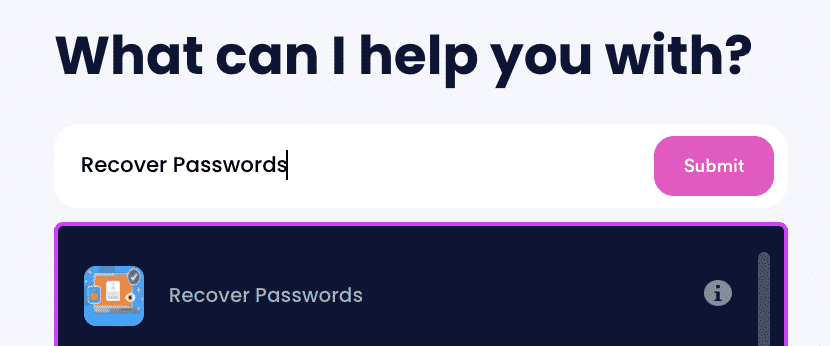 2. Tell us more about your account, including usernames and associated emails and phone numbers.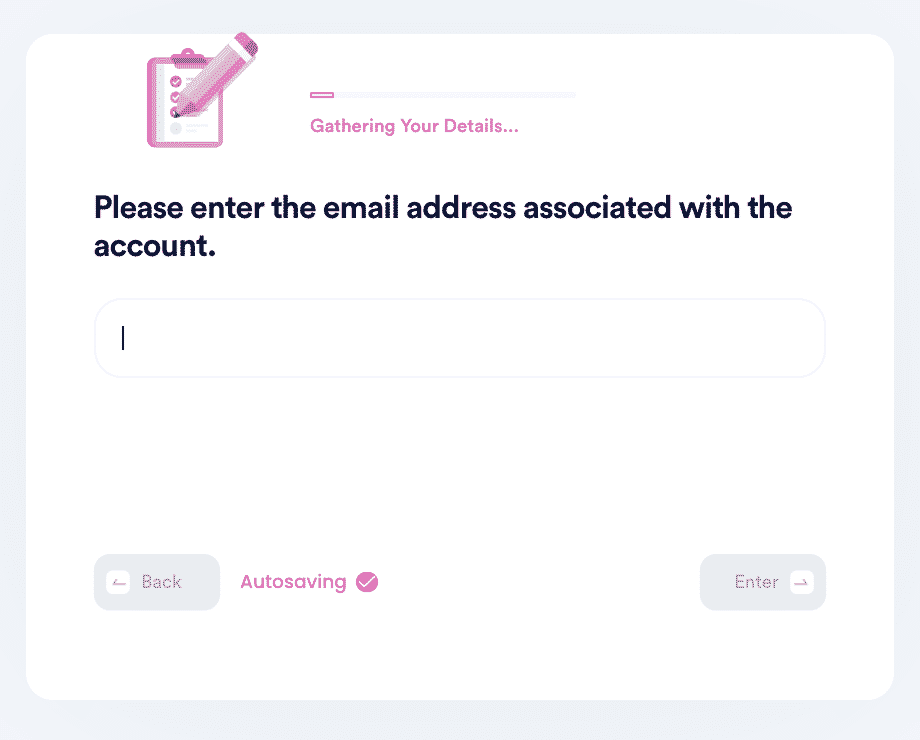 3. Help us verify your account ownership by entering the date you first created the account, when you last logged in, and any payment methods saved under the account.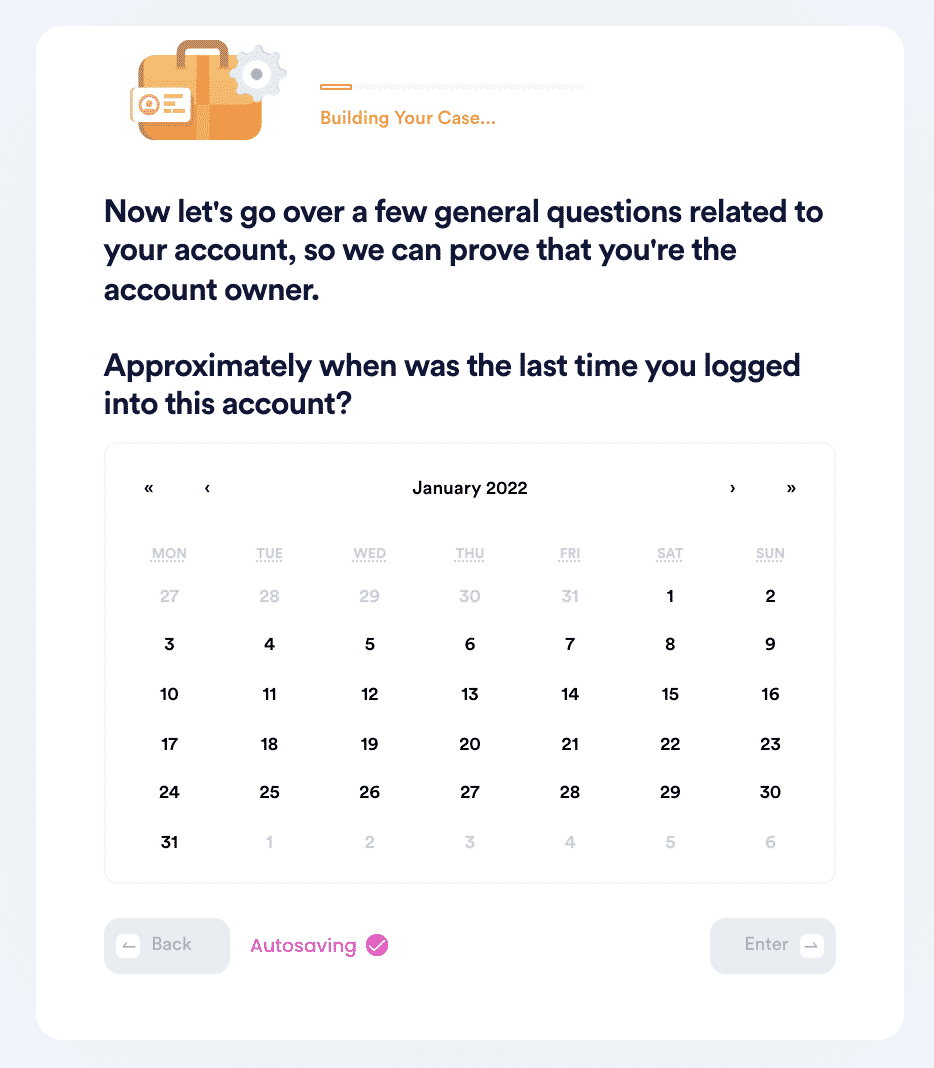 4. Upload photographic evidence if you have any that can help prove your account ownership.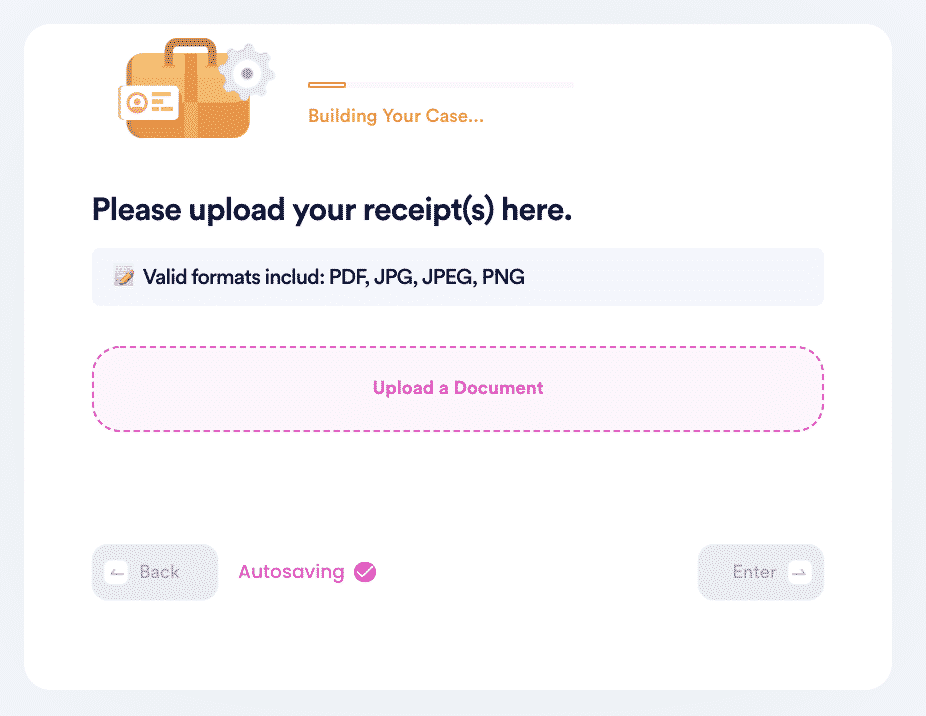 5. Enter any last known or previously used passwords to help verify your identity.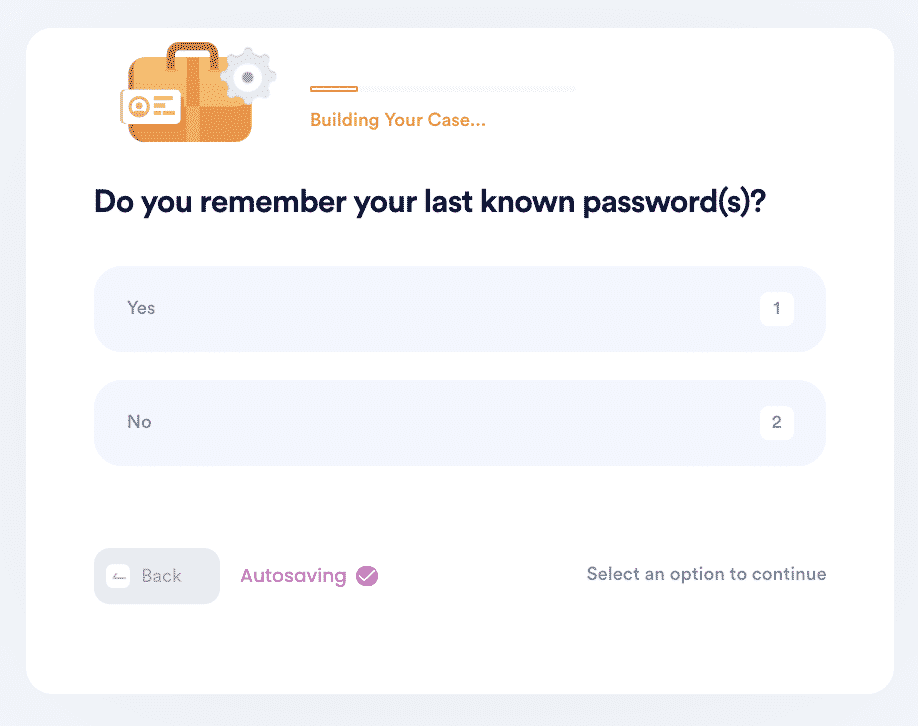 6. Enter your contact information and submit the task!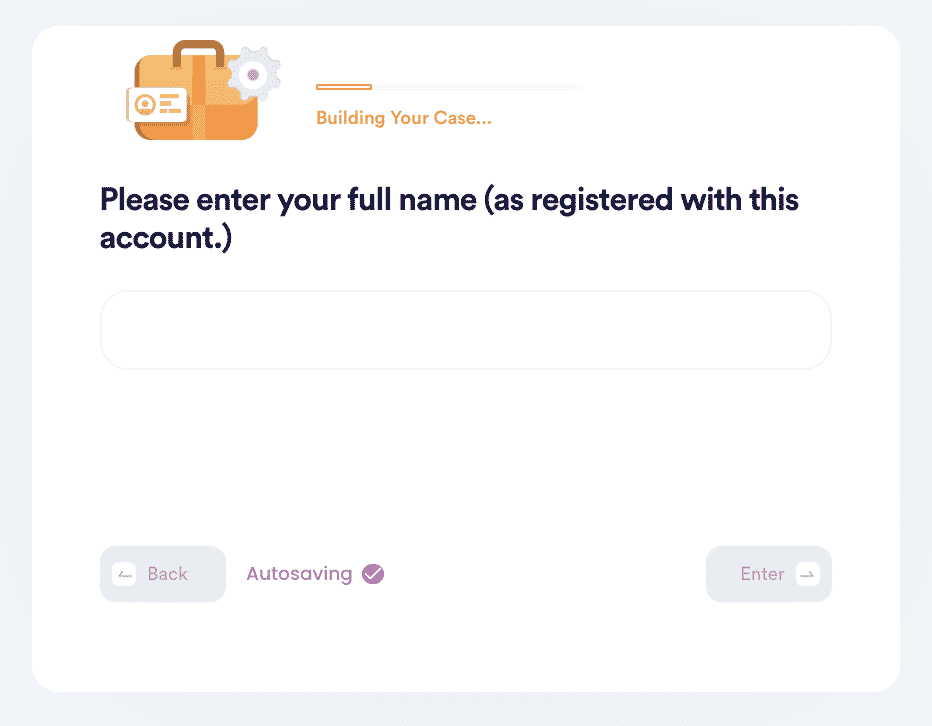 When you are able to complete these steps, we will send you the reset link to the email address you requested so that you can get back into your account.
Why Use DoNotPay?
Our service is:
Fast—You don't have to spend hours trying to reset your password or wait weeks waiting to hear back
Easy—You don't have to struggle trying to remember the answer to your security question
Successful—You can rest assured knowing we'll make the best case for you to get access to your account
What Other Types of Accounts Can DoNotPay Help Me Unlock?
DoNotPay helps you unlock a variety of different types of accounts that you may have forgotten the password to log on to. Unlocking these accounts without losing your information or having your account deleted can be done through DoNotPay's website with the same 7 simple steps outlined above.
Some of the types of accounts that we can help you salvage include the following:
DoNotPay will send the link to reset your password to the email address that you provided us, and you can unlock your account without losing all of your information. Saving your account can save you time, money, and the headache of having to lose information that is so important to your daily life.
What Else Can DoNotPay Help Me Do?
We're glad you asked! DoNotPay does so much more than just help you unlock your latest email or gaming account. We are able to help you save money in a variety of ways that are useful to your everyday life. Some of the ways we can help you save money include the following:
DoNotPay wants to offer you fast, easy, and painless solutions to help you save money and time on things that you buy in your daily life. Whether you forget an old password, need help reducing your utilities, wish to cancel banking fees, or are looking to get discounts on airline tickets or hotels, DoNotPay has you covered.