Find Out How the New York Supreme Court Jury Duty Works
Did you receive a summons for the New York Supreme Court jury duty? DoNotPay can show you how jury duty and the jury selection process work so you can prepare adequately.
You will also need to take time off from work for as long as the trial lasts—but not before your employer verifies your jury duty! To send a leave request letter to your employer without a hassle, !
New York Jury Duty Laws
Federal jury service is mandatory for all U.S. citizens older than 18. Jurors are randomly selected from the jury pool, composed of:
Registered voters
Taxpayers
Licensed drivers
The random selection allows jurors to represent a diverse community in terms of age, race, gender, and political affiliation.
Check out the table below to see the eligibility requirements for jury duty in New York:
Eligible
Not Eligible
You are eligible for jury duty if you are:

U.S. citizen
New York resident
Fluent in English
Free of any convictions or felonies

You do not qualify for jury duty if you are:

Older than 75
Convicted of a felony within the last five years
Member of the military
Active officer of the fire and police department
If you are selected to be a juror, you have to be available throughout the duration of the trial—which can take up to a few months— each working day from 9 a.m. to 5 p.m.
Does the New York Supreme Court Pay for Jury Duty?
If you serve as a federal juror in the Supreme Court, you will be paid $50 per day, regardless of the state you reside in. You can also demand travel compensation of $0.54 per mile from your place of accommodation to the courthouse and back. You will receive $60 per day if the trial lasts longer than ten days.
State court jurors are paid $40 for every day they serve. If you are on duty for more than 30 days, New York state courts will compensate you with $6 per day.
All jurors are paid four to six weeks after the conclusion of their service.
New York Jury Duty Exemptions
Jury duty is mandatory for all those selected by the court since it is the basis of a democratic judicial system. If you fail to appear without having a valid reason, you are in contempt of court and can be penalized. The court will assign you another date for future jury service.
You can request a postponement from jury service if you:
Are a breastfeeding mother
Have served as jury in the last six years
Are a full-time student
You cannot delay jury duty if your employer is not allowing you time off to fulfill your responsibility. State law mandates that employers need to give time off to all staff members with a valid jury summons. If your employer threatens, intimidates, or discharges you, they can be punished with a fine of up to $1,000 or imprisonment of 30 days.
DoNotPay Can Help You Draw Up a Killer Leave Request Letter for Jury Duty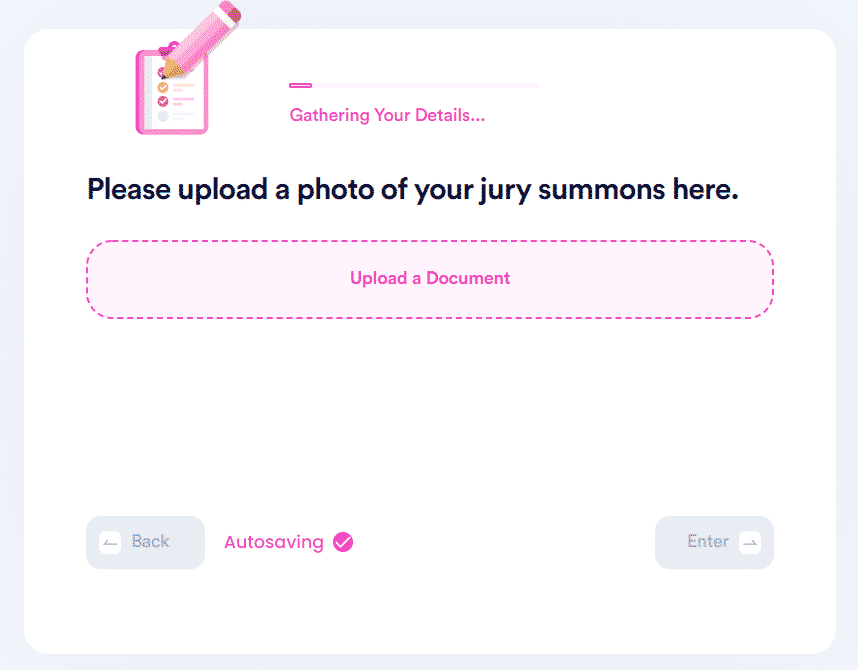 If you receive a summons, you need to inform your employer so they can make the necessary arrangements and grant you time off. This process can be complicated, especially if you keep getting called and your employer wants you to skip jury duty. This is where DoNotPay steps in! Our app can create a leave request that complies with all state laws to ensure that your employer cannot fire you.
All you need to do is:
Select the Request Jury Duty Leave product
Answer our chatbot's questions
Upload a photo of the jury summons
Inform us whether you would like us to send the letter in your stead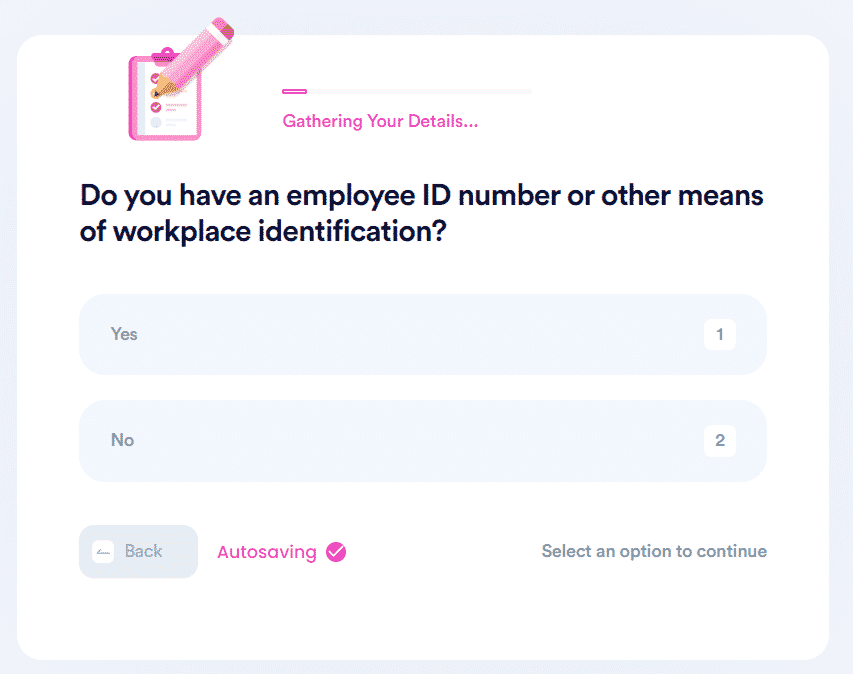 Our Platform Makes Your Life Simpler
DoNotPay offers a vast spectrum of life-changing services, including the ones listed below:
| Services | With Our App, You Can: |
| --- | --- |
| Eliminating spam and harassment | |
| Saving and getting more money | |
| Providing other useful services | Convert various files to other formats |
DoNotPay Helps You Get the Necessary Paperwork in a Heartbeat
Do you need to compose a power of attorney, revocable living trust, or a health care directive but don't know how? No worries—DoNotPay can do it for you! If you need comprehensive and valid legal documents tailored to your wishes and needs, there's no better way to get them than subscribing to our app!
We can also draft personalized FOIA requests, divorce agreements, homeschool notices of intent, and various complaints.