How Much Does New York Jury Duty Pay—Question Answered
Have you been selected as a potential juror by a New York court? If so, you might be curious about the following—how much does New York jury duty pay? No need to worry—all states issue compensation for fulfilling this important civic responsibility.
This guide will show you the ins and outs of the New York jury duty law. If you have been summoned by a federal court, our knowledge base also has information on .
That's not all—, and we can also help you prepare for service by creating a custom jury duty leave request letter and sending it to your employer!
All You Need To Know About NY State Jury Duty Laws
As jury duty is a vital component of the legal system in which all citizens are required to participate, you'll first need to know how jury duty works.
NY State jury duty laws state that a prospective juror must be:
A U.S. citizen
At least 18 years old
A resident of the state in which they've been called to serve
Fluent in English
Free of convictions for major crimes ( such as perjury, felony, or murder)
You aren't allowed to skip jury duty, and a New York court may punish you for non-compliance by:
Imposing a penalty of up to $250
Holding you in contempt of court
Does the New York Jury Duty Law Allow Excusals?
Yes—according to New York jury duty law, a court may excuse you from serving on a jury if you are:
Active member of the military
Member of the police force
Medical worker
Member of the fire brigade
Breastfeeding mother
Physically or mentally unfit to do jury duty
How Much Do You Get Paid for Jury Duty in NY—A Quick Overview
If you have been called to serve on a jury, know that you likely won't receive your regular salary for the duration of your service. The state will compensate you for the time spent on a jury.
The reimbursement you'll get varies among states—A court in New York will compensate you $40 per day. You may also be eligible for additional compensation, such as:
Parking fare
Toll fees
Gas bills
Overnight accommodations
Note that the federal jury duty pays differently, as you can see in this table:
| Expense | Payment |
| --- | --- |
| Attendance on a jury | $50 per day ($60 after serving ten days) |
| Mileage | $0.56 per mile |
Does an Employer Have To Pay You While You Are Serving on a Jury?
Since jury duty pay in New York is more of a token compensation, you could be asking—does an employer have to give you paid time off? In a nutshell—no, state laws do not obligate an employer to pay you for time spent on jury duty. They only require bosses to provide their employees with unpaid leave.
Bear in mind that an employer is prohibited from firing you for missing work because of jury duty. They also aren't allowed to make you use your sick or vacation days.
DoNotPay Can Help You Create a Jury Duty Leave Request Letter in Record Time!
While your employer has to respect your civic duty, failing to notify them of your absence in time can lead to complications. You can avoid them by using our Request Jury Duty Leave tool!
We'll use your input to create a custom jury duty leave request letter that will specify the time your service will take. We will also make sure to cite relevant state laws to discourage your employer from making any unlawful moves. You can print out the letter or let our app forward it to your employer instead!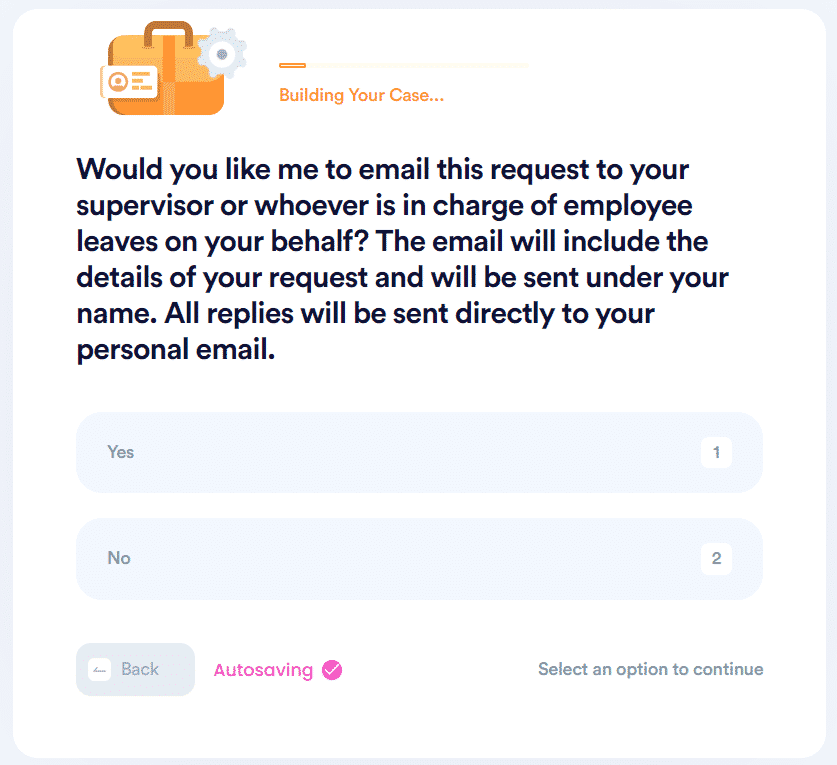 Here's all you need to do:
Select the Request Jury Duty Leave product
Specify whether you've been summoned by a federal or state court
Upload your summons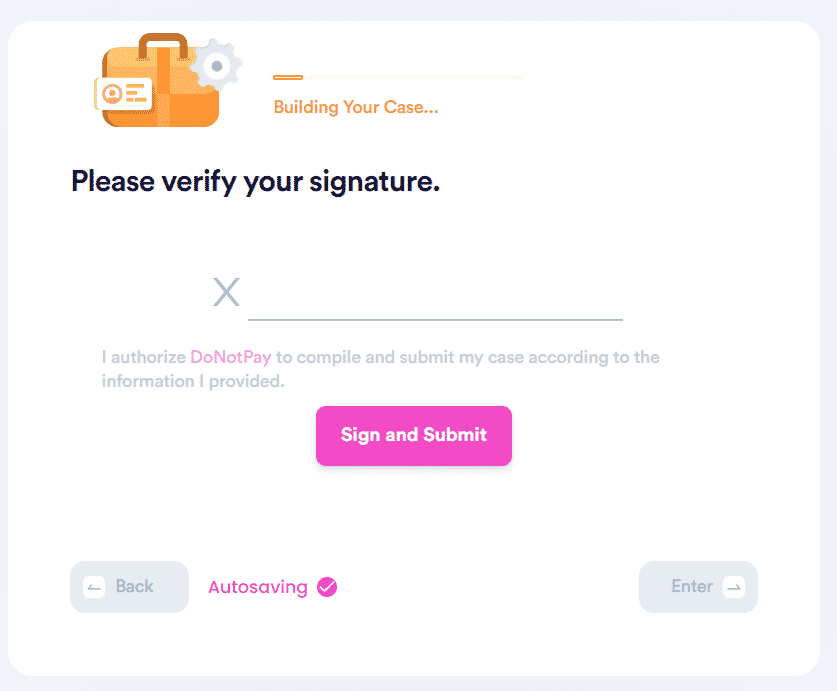 What Else Can DoNotPay Do for You?
Our vast collection of products simplifies various everyday tasks, including:
Various mailing issues by:
Applications for:
Traveling tasks, such as:

Getting tourist visas the easy way

Appeals of:
Other tasks, such as:
Get More Money the Easy Way With DoNotPay
Is a tight budget a constant problem in your household? DoNotPay is here to reduce your expenses and help you get the money others owe you. Our app helps you get refunds from companies, find unclaimed money, cash out old gift cards, and terminate unused subscriptions in a jiffy!
You can also request violent crime compensation, demand chargebacks from airline companies, or claim your warranty or insurance without paperwork.