Set Up New Wave Online Bill Pay In 6 Easy Steps
Keeping up with your payments can be difficult if you want to make a change or cancel your payment. Missing a payment can result in penalties and late fees. How can you conveniently make payments to New Wave Easy Pay?
DoNotPay's automated recurring payments can help you manage all of your bills. The hassle-free payment system is easy to use and can help you make payments on time without dealing with paper checks and the postal service.
DoNotPay can help you seamlessly and conveniently manage any of your cable and internet service payments. We also offer simple payment options for Suddenlink bill pay, Mediacom bill pay, and Charter bill pay. If you are a Duke Energy customer, we can also help you with Duke Energy bill pay.
How Do I Pay My Recurring New Wave Easy Pay Bills?
New Wave Communications is now known as Sparklight, and New Wave Easy Pay is now called Sparklight Easy Pay, a payment option for your phone, internet, and cable plans through Sparklight.
New Wave customers can set up a Sparklight Easy Pay plan to make a recurring monthly payment. You can also make a one-time payment by phone, mail, or through in-person options. Sparklight will automatically deduct the payment from a checking account, savings account, or credit card if you sign up for Easy Pay.
Pay by Phone
New Wave customers have the option to pay by phone. Call Sparklight at 1-(877)-692-2253 and submit your payment information using the automated system. Representatives are available weekdays from 8 AM to 5 PM if you are unable to pay your bill through the automated system. Paying your bill through a customer service representative will result in the application of a small service fee to your bill.
Pay by Mail
Paying your New Wave bill by mail is only possible using a check or money order. When you receive your bill in the mail, include the remittance statement and check or money order in an envelope addressed to:

Sparklight

PO BOX 78000

Phoenix, AZ 85062-8000.

When paying by mail, ensure you have proper postage and adequate funds in the account if paying by check. Otherwise, a delay in payment is possible.

Pay by New Wave Easy Pay
If you are a New Wave customer, you can make a one-time payment by logging into your Sparklight account. You can also set up recurring payments using the following steps:

Open your web browser and go to Sparklight's website.
Login to your Sparklight account.
Look for the "Set Up Easy Pay" option on your dashboard.
Select your payment options and follow the on-screen prompts.
How Can DoNotPay Handle This For Me?
DoNotPay makes it easier to pay all of your bills with one seamless automated service. DoNotPay helps you pay all of your bills without the hassle and wasted time. Eliminate the chore of logging into several account portals, making phone calls, or mailing paper checks.
DoNotPay makes it easy to cancel payments without time spent calling or emailing customer service. When you sign up for a new billing plan or decide to cancel a plan, DoNotPay makes it convenient to submit changes to your recurring payments. We mail the checks on your behalf and help you cancel the account without excessive cancellation fees.
How to set up recurring check payments using DoNotPay:
If you want to set up recurring check payments but don't know where to start, DoNotPay has you covered in 6 easy steps:
1. Go to the Bill Pay product on DoNotPay.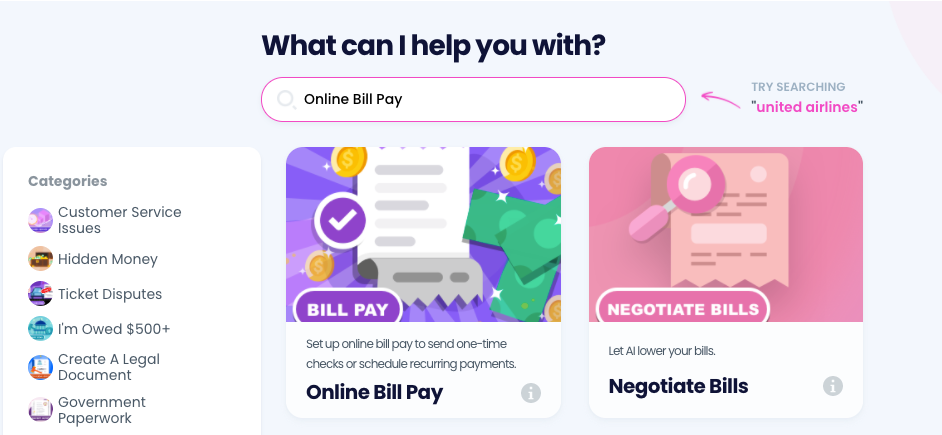 2. Connect a bank account if you haven't already.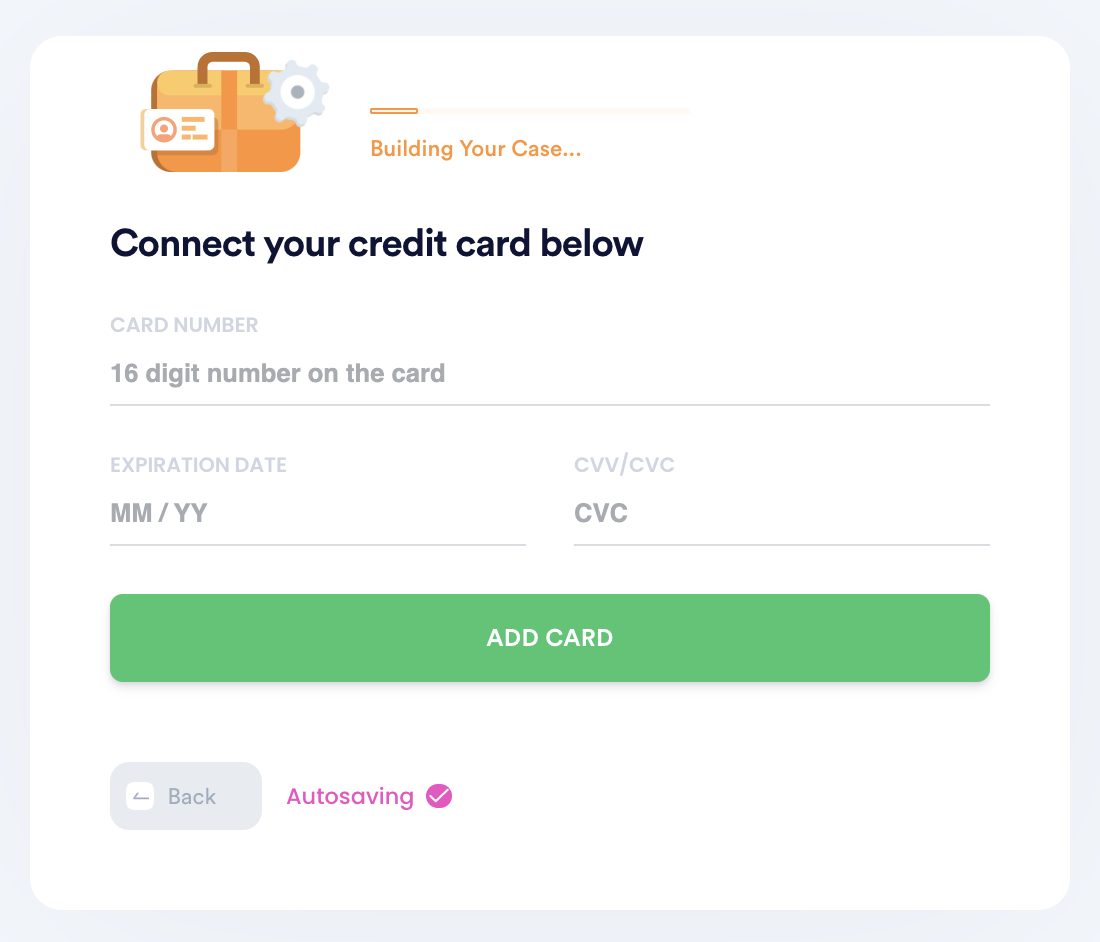 3. Schedule recurring or one-time payments by entering the person you want to address the check to, the payment amount, and their mailing address.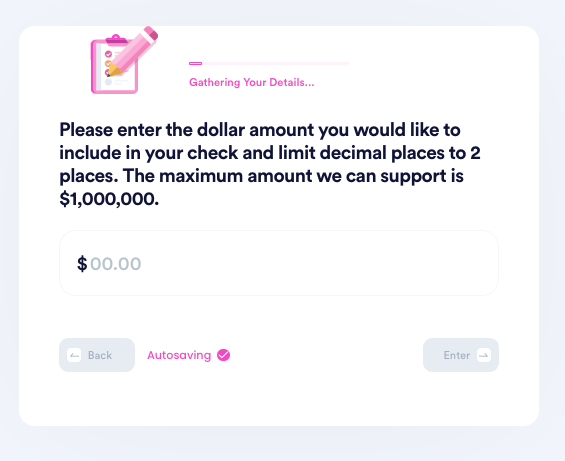 4. Customize the payment with a PDF attachment, image, and memo.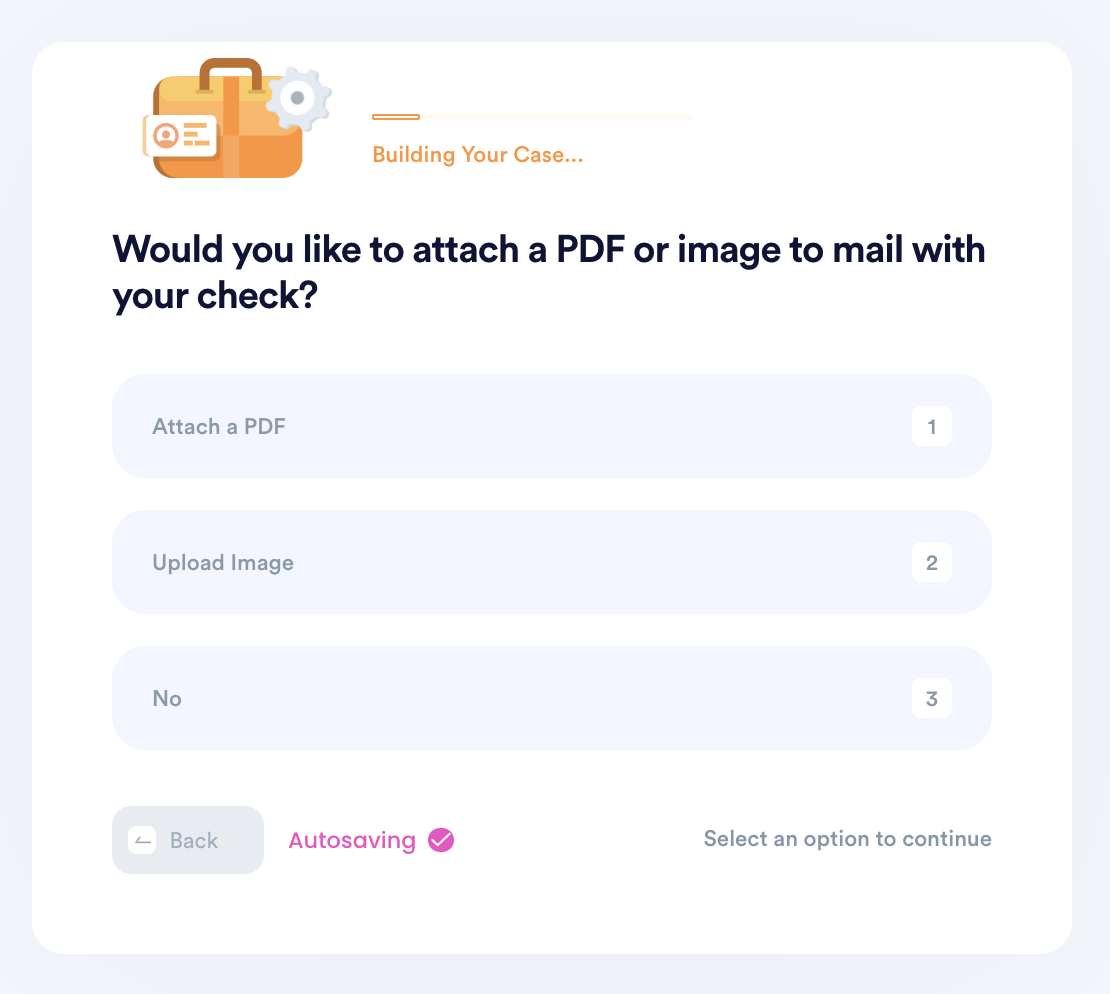 5. Enter your contact information, including email, address, and phone number.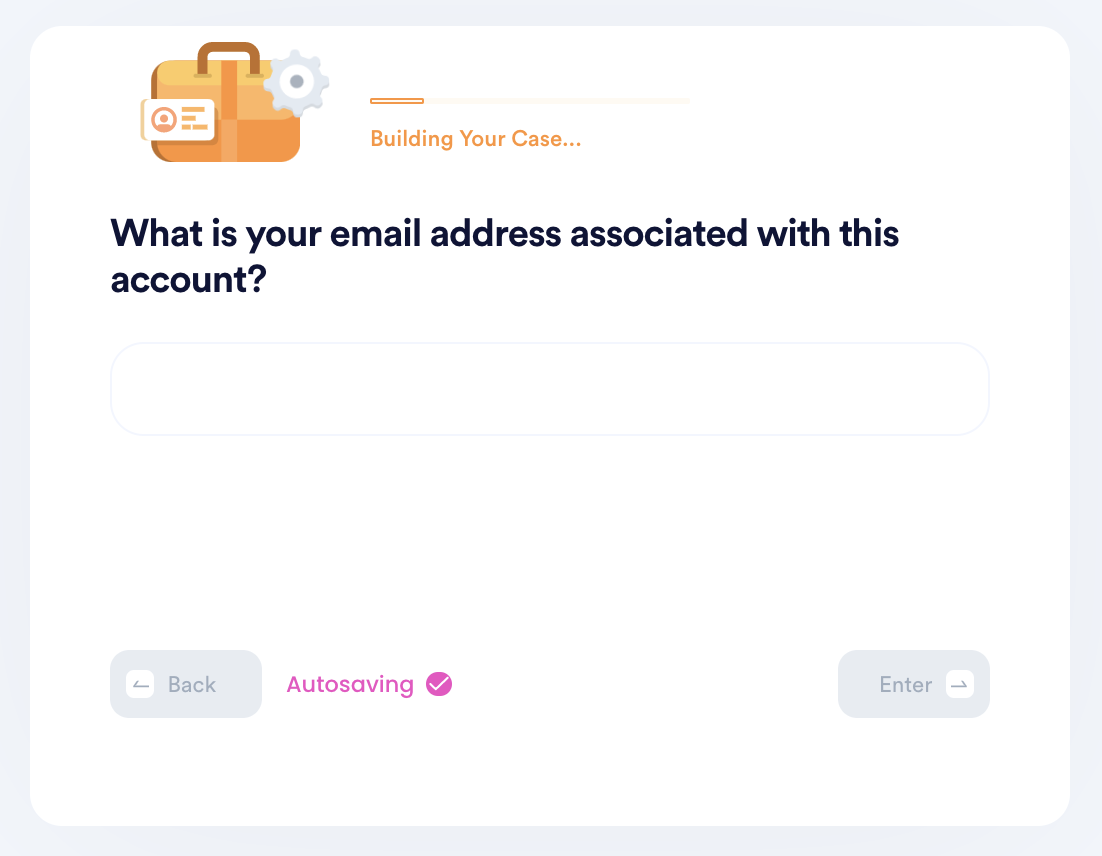 6. Submit your task! DoNotPay will mail the check on your behalf, and make sure it gets sent each recurring period if you set up recurring payments. You can always return to the product to delete or add new payments.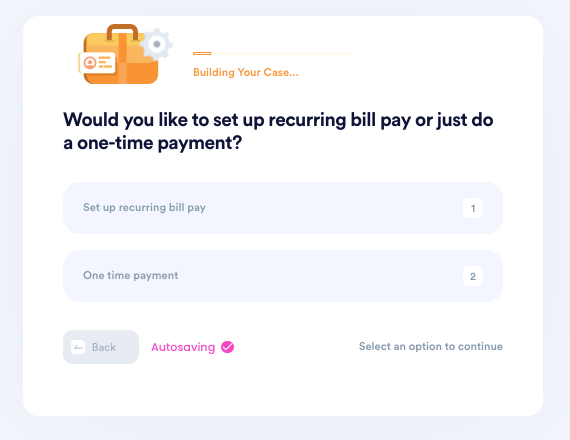 Why Use DoNotPay To Pay My New Wave Easy Pay Bill?
DoNotPay is quick to set up and allows you to see all of your bill payments in one place. It also saves you time writing paper checks and running to the post office to send them to multiple service providers. You can also cancel payment plans and add new payment plans with our easy-to-use service. DoNotPay will ensure that your payments arrive on time, and you won't pay late fees or cancellation fees when you choose to cancel a payment account.
Pay All of Your Bills With One Click!
DoNotPay is not only an excellent choice for paying your bill. We work with an extensive list of internet service providers, cable companies, utility companies, and State toll providers throughout the Nation. Our bill payment services include:
Pay by Plate MA Toll Service Bill

Pay Dominion Bill

Pay Washington Gas Bill

Pay National Fuel Bill
How Else Can DoNotPay Help Me?
DoNotPay is not only a simple, fast, and convenient bill payment service. It is a powerful mobile app and website that can help you present the best case in small claims court, traffic violations, refunds, and much more. DoNotPay is the world's first robot lawyer. It can help you with the following:
Try DoNotPay today, and take control of your payments.