The Land of Enchantment—What's the Skinny on the New Mexico Jury Duty Exemptions?
The American judicial system needs citizens as jurors to keep the legal system free and fair. Each state in America has a unique jury duty policy, and New Mexico is no different.
If you were summoned for jury duty in New Mexico, you would want to know:
If you qualify for any of New Mexico's jury duty exemptions
We will answer all those questions here and show you how our can help you facilitate your preparation for jury duty.
You've Got a Summons for Jury Duty in New Mexico. Now What?
After getting a summons, you need to fill out the Jury Questionnaire on the New Mexico Courts website. On the day of reporting, arrive early to court and bring a valid photo ID and your juror summons.
If you make it past the jury selection process, you will get a trial date, and you will serve on the jury until there's a verdict. Talk to your employer about jury duty leave—by state law, your employee cannot punish you or prevent you from honoring your summons.
You will fulfill your juror obligations even if the court does not pick you for a jury.
How Do You Qualify for New Mexico's Jury Duty Exemptions?
You can get an exemption if you:
Suffer from a physical or mental illness
Have served as a grand or petit juror in a state or federal court within the last three years
Provide sufficient evidence to a district court judge for exemption
Are not an American citizen
Are younger than 18
Do not reside in the summoning court's county
Are currently on parole or probation for a felony
Extra Information Concerning New Mexico's Jury Duty Exemptions
There are a few essential guiding points to keep in mind concerning jury duty exemptions in New Mexico:
New Mexico Federal vs. State Jurors
The differences between federal and state courts' juror compensation and service duration are shown in this table:
Federal Jurors
State Jurors

Trial jurors should be available for two months
Grand jurors report for 1–3 days monthly for 12 months
Jurors serve once every two years

The duration of jury service is different for every county
Generally, jurors serve once every three years

All jurors receive compensation of $50/day—federal workers get this only on non-work days
All jurors receive 58 cents per round-trip mile

All jurors are paid $9/hour for jury service
All jurors receive 46 cents per round-trip mile
DoNotPay Can Draft a Jury Leave Request for Your Employer on Your Behalf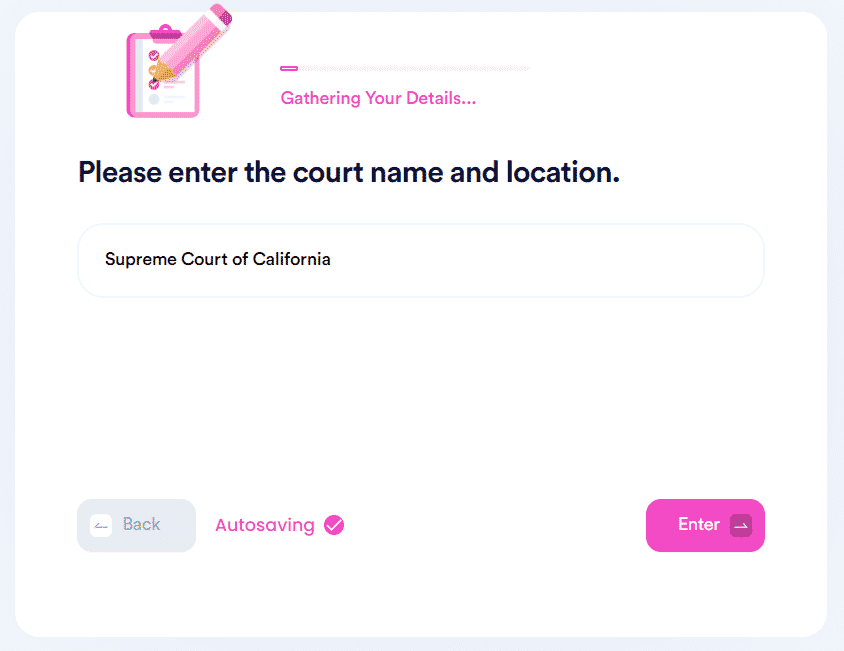 DoNotPay's request letter is an excellent way to respectfully notify your employer and get them to verify your summons.
To get this letter, take the following steps:
and find the Request Jury Duty Leave product
Indicate whether your summons came from a state or federal court and indicate the state
Select the dates of jury service and upload a photo of your jury summons
Choose whether you want DoNotPay to email the letter to your company on your behalf and sign electronically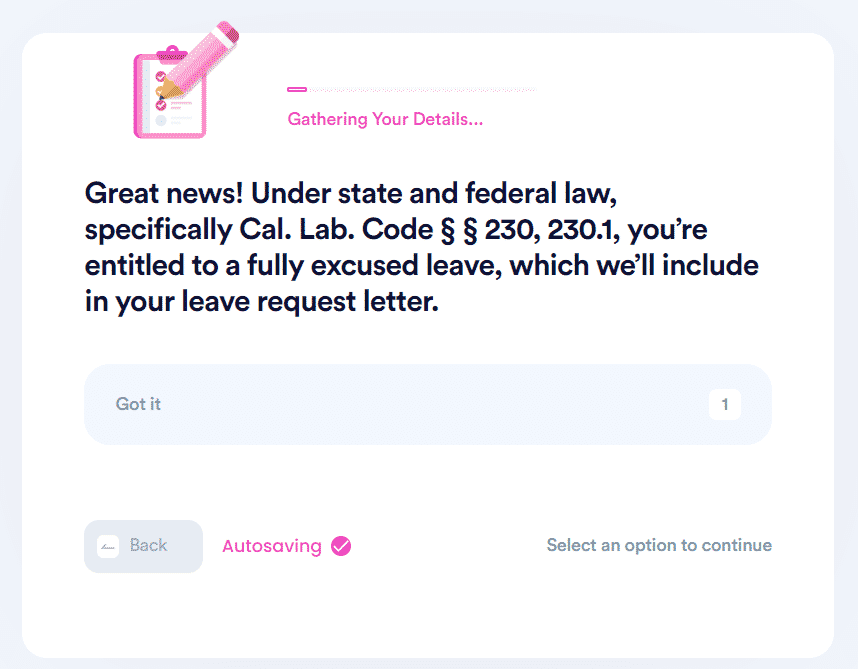 If you would like to submit the letter yourself, you can download and print it from the app.
Make Your Money Troubles Go Away
If you want to join free trials and not worry about automatic renewals, our app is what you need. With DoNotPay's virtual credit card, you'll be able to avoid charges and keep your personal details to yourself.
We can also help you get a refund or request a cancellation.
Getting your money back is our field of expertise—Use DoNotPay to:
No Task Is Too Difficult for DoNotPay
Signing up for our app brings you an AI-powered assistant. Check out the benefits of having a DoNotPay account in the table below: