File New Look Complaints and Get Compensated Today
New Look is a renowned online fashion store that sells clothes and accessories to men, women, and teens. While New Look provides the latest chic clothing for all genders and ages, you might encounter a time when you need to make a complaint there about something.
Filing a New Look complaint might be necessary if you received the wrong order, or the company did something else to make your shopping experience a negative one. How do you go about filing a complaint there?
They do provide ways, but it's a very protracted system. Let us help make the process easier using our DoNotPay app.
How to File a Complaint to New Look
If you want to make a complaint to New Look, you need to visit their Help Centre. They do offer multiple contact methods to get a complaint resolved, despite all of them taking time.
How to Reach New Look Customer Support
Website
Help Centre
Phone Number
0371 781 3051 - This number is strictly for store card issues.
WhatsApp
New Look Help
Twitter
@NewLookHelp
Postal Address
Customer Care Team

New Look Retailers Ltd

Mercery Road, Weymouth

Dorset, DT3 5HJ
The fastest way to get help with a complaint is to use their live chat feature. This is available from 8 am to 7:30 pm, Monday-Sunday.
New Look does provide multiple avenues for their customers to lodge a complaint. However, with life busier than ever, you wouldn't want to spend long wait times just to get through to an agent or wait to hear back.
Sources like TrustPilot show the majority of people who try to contact customer service at New Look have good experiences. Then again, just like all companies, some people have had trouble. Filing complaints in general is always a hassle, yet it's still possible to save time when you use DoNotPay.
Alternative Methods to Filing a Complaint at New Look
Those of you who have issues dealing with any of the above contact methods at New Look may want to try one of these alternatives:
Alternative Dispute Resolutions are available as a legal process here in the UK. Going this route, complaints can be worked out with New Look using a mediator to avoid the time and expense of going to court. Arbitration methods are another option when making this choice.
Work with an ombudsman to get your issue resolved. Private ombudsman are a useful contact when you have a consumer issue. Also know that major companies like New Look respect the decisions of an ombudsman based on the latter's legal knowledge.
Consider filing a small claims lawsuit against New Look if all else fails. Without some legal help there, though, it can be a confusing procedure.
Get Any Customer Service Issue Resolved With DoNotPay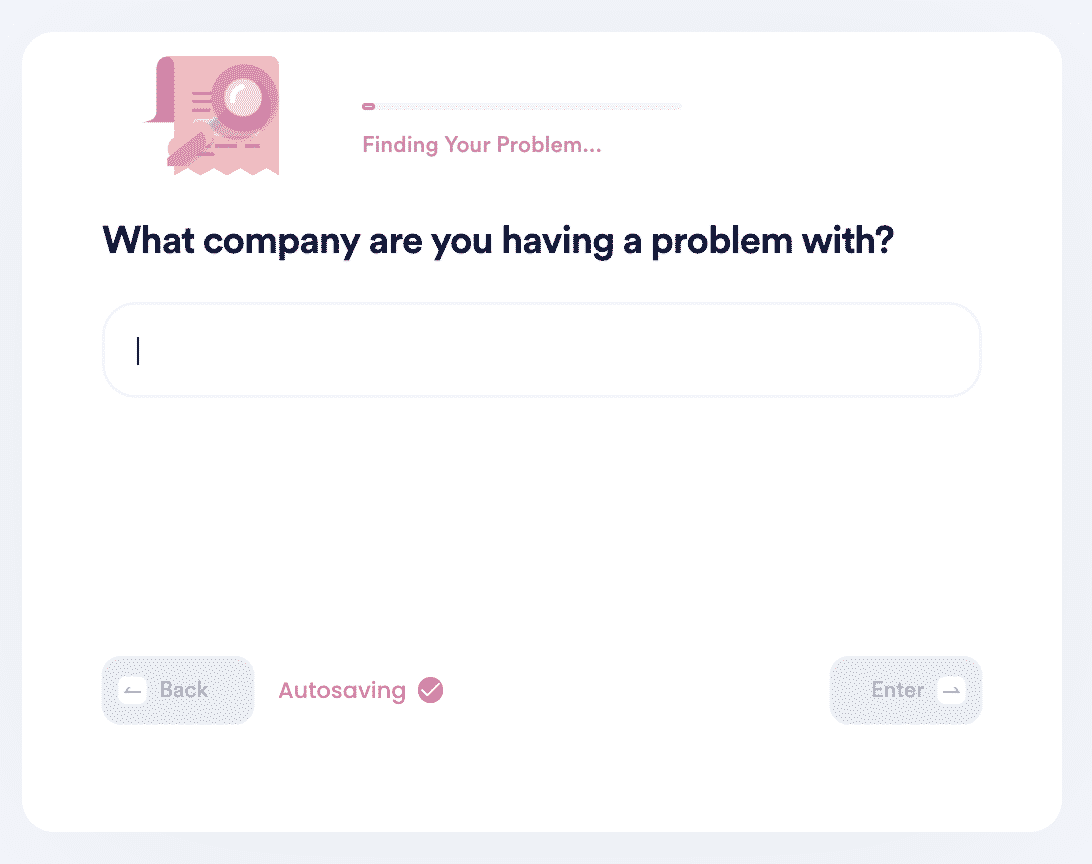 Dealing with New Look or any other company's customer service is never a walk in the park. You are expected to have the patience before even getting connected and getting a favourable outcome could be a hit or miss. DoNotPay takes the stress out of the process for you and gives you a greater chance at better results.
Ready to let DoNotPay take care of customer service for you? Just do the following quick steps:
Choose the Other Customer Service Issues product
Select the option that best describes your issue.
Enter the name of the company that you are having a problem with. In this case, New Look.
Provide us with the details that will help us solve your case.
That's it! DoNotPay will review your request and take the necessary steps to complete it. We'll contact the company for you and make your demands!
In addition to helping with complaints at New Look, we can also contact these other major companies to resolve issues:
What Else Can DoNotPay Do for You?

Aside from helping you solve New Look complaints, we're available to help deal with any legal issue you might face in life. This ranges from paying late bills to getting out of free trial charges.
Here are a few other tasks that we can help you with:
Sign up with DoNotpay today to take your mind off your worries and tasks, no matter how big or small.