Nevada DMV Practice Tests That'll Help You Pass
Are you excited to start driving but simultaneously worried about whether you will pass the permit test and get your license? No need to stress about it because the DoNotPay practice tests can fix all your problems! 
There are so many different tests offered on numerous websites all over the Internet, which makes it impossible to find the one that contains real questions. With DoNotPay, you don't have to worry because our tests are modeled after the real ones. Most of the quizzes are expensive and don't guarantee you will score enough to get the permit. But, our tests are free and will help you do well on the official exam. 
You can also go through Nevada Driver's Handbook, which contains the specifics about road signs, rules, and laws. But, using our practice tests is much more practical because they provide the 50 original and valid questions from the official test to help you do well on the first try!
In Nevada, to pass the test, you have to score at least 80%. This means you have to answer 40 questions correctly out of 50. 
| | |
| --- | --- |
| Score? | 80% |
| How many correct answers? | 40/50 |
What documents should you prepare before your test?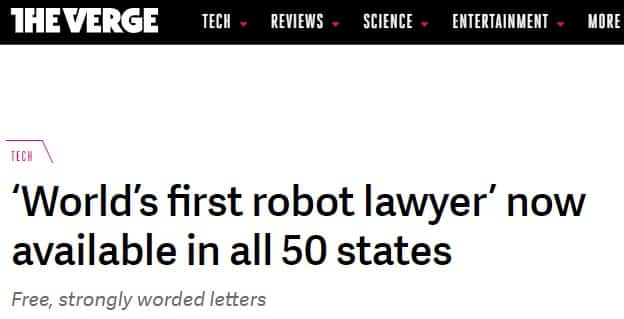 Young drivers who just turned 18 have to provide certain documents before they can take the written permit test to obtain a driving license. You need documents such as: 
Proof of identification

, which can be an original US birth certificate or an unexpired US passport. 

Proof you are a legal resident of Nevada

, such as a receipt for rent, employment or medical records, insurance card, etc. 

Completed Driver License Application (DMV 002)
Social security card

, with a social security number, if you have one on your name. 
Aside from this, you also have to pay the fees for license and test. The license fee costs $42.25, while the testing fee is $26. Once you pass the test, the driver's license in Nevada will be mailed to your address within ten days, and it is valid for eight years.
What should you bring to the DMV for a driver's test if you are a non-citizen?
In most US states, foreigners with a driving license issued in their home countries are allowed to operate vehicles without an issue. But, if that is not the case, non-citizens of the US who are residents of Nevada may request a driver's license. Depending on their immigration status, they may opt either to apply for a regular driving license or a Driver Authorization Card (DAC). 
Foreign nationals have to submit the following documentation for a DL: 
Proof of identity

— any document containing their full and correct name and date of birth, such as a passport with an unexpired US visa, or a certificate of citizenship. 

Social security number

, if they have one to their name, or a written statement explaining their exception. 

Two separate documents to verify their residential statuses in Nevada

, such as utility bills, lease agreements, credit cards, or bank statements. 
Driving licenses in Nevada usually last eight years, and cost $42.25, with a $26 fee for taking a written permit test. 
Those who request a DAC, have to bring the following: 
Any proof of identity

, such as an ID issued by the US Military, a valid foreign passport, or a foreign birth certificate. 

Translation of every document that is in a foreign language and not in English.
Residential proof

, such as employment records, lease agreements, or utility bills on their name. 
What to bring to the DMV for a driver's test if you are a minor?
Teens who have turned 15½ can apply for a learner's permit. Before applying, they have to complete a driver education course and meet the minimal requirements of Nevada school attendance. 
Minors need the following documents: 
Certification of attendance

(DMV 301) available online or at the local DMV. 

Any documents, such as a birth certificate or a valid US passport, to confirm your identity. 
Two documents verifying their residential address

, such as school documents, or social security card and number, if they have one.  
After they submit these documents, they can take a vision and written permit exam. Their parents or legal guardians have to confirm their financial responsibility by signing the application. The minors have to pay a $23.25 license fee. Taking the test costs $26, and every retake of the test requires an additional $11 fee.
DoNotPay also helps you ACE your written exam
DoNotPay can also help you study for your written exam with a free practice test. Drivers that do well on our practice tests are guaranteed to do well on the written exam. If you have an upcoming practice test, make sure you pass by using our free DMV practice test.
What else can DoNotPay help with?
Our app can also help you: 
Beat speeding tickets

Seek compensation for delayed flights

Contest traffic tickets