How Should I Deal With Neighbor's Sump Pump Draining Into My Yard?
If you've identified the source of the marshy mess in your yard, it's time to take action. Drainage from a neighbor's sump pump can not only be messy but dangerous as well! Has your neighbor been dumping their waste on your property? Let us help you escalate the issue!
"What do I do if my neighbor's sump pump is draining into my yard" is a common question many Americans face. Once you , DoNotPay can teach you what you should know about sump pump drainages, how to prevent your neighbor from taking advantage of you, and how to write a demand letter effortlessly!
How To Handle the Sump Pump Drainage Situation Yourself
Sump pump drainage is terrible on its own. Mix it with rainwater, and it becomes a water damage issue waiting to happen. Here are a couple of actions you can take to protect yourself from sump pump drainage:
Protect your property
Negotiate with your neighbor
Send a demand letter
Report the violation to local authorities
Protect Your Yard From Your Neighbor's Sump Pump
While you are figuring out how to raise the issue with your neighbor, here are a few tips and tricks to protect your land from water damage:
Build a dry well
Plant a high, glassy barrier
Install a defensive drainage system
Negotiate With Your Neighbor
If you don't want to blow your budget with additional costs, try negotiating with your neighbor. Negotiations work best when both sides are polite and friendly during the entire conversation. Don't let your emotions get the best of you—it will only worsen the situation. If you feel you're too angry and frustrated, listen to calming music or go for a walk to exhaust all your negative emotions.
Once you go to talk to them, exchange pleasantries before mentioning the problem at hand. You can also take homemade cookies with you as a peace offering.
Start the conversation by informing them that their sump pump system is draining water into your yard. Show photos and videos of your property and explain how the drain water can be dangerous not only for humans but also for the property infrastructure. Offer solutions to how they can set up an alternative drainage system.
Send a Demand Letter
Has your neighbor ignored all your polite requests? Is their drainage system still damaging your yard? It's time to escalate the issue further by sending them a demand letter.
Your demand letter should contain all information regarding:
The effect their drainage system has on your property
Documented proof of the damage incurred because of their drainage system
The additional costs you have to bear to repair and maintain your property
Potential water damage their sump pump is causing
Financial compensation for the cost of repairs, replacement, and other expenses
Possible legal consequence if they still fail to respond
Most states have regulations regarding sump pump drainage systems. Make yourself familiar with the legislation before sitting down to write your letter.
Report the Violation to the Local Authorities
When nothing else works, call the city's ordinance officer to investigate the issue. If your neighbor's drainage system is not working correctly, the office will send a citation to them for violating the city's drainage regulations.
You should also speak with the local plumbing board or water department to help you resolve the issue.
Create Demand Letters With the Help of DoNotPay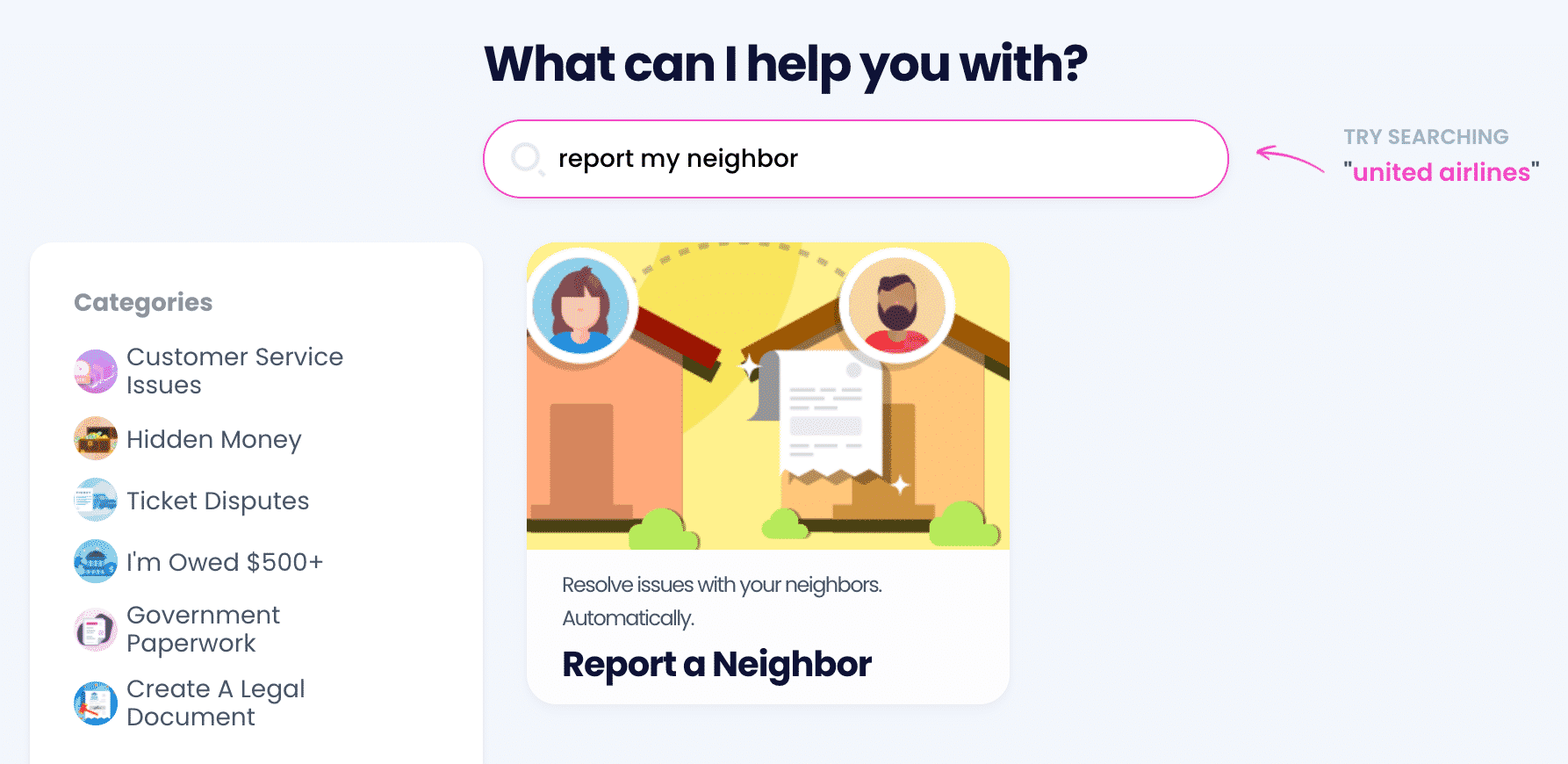 Do you have bad neighbors who are making your life hellish in one way or the other? Whether it's noisy neighbors, harassing ones, or those with loud pets, we can help you deal with them by creating a demand letter to voice your concerns.
DoNotPay has a practical tool that will help resolve all your neighbor-related issues. Here's what you need to do:
in your web browser
Search for the Neighbor Complaints feature
Select the specific type of neighbor complaint you want to lodge
Provide more information about your situation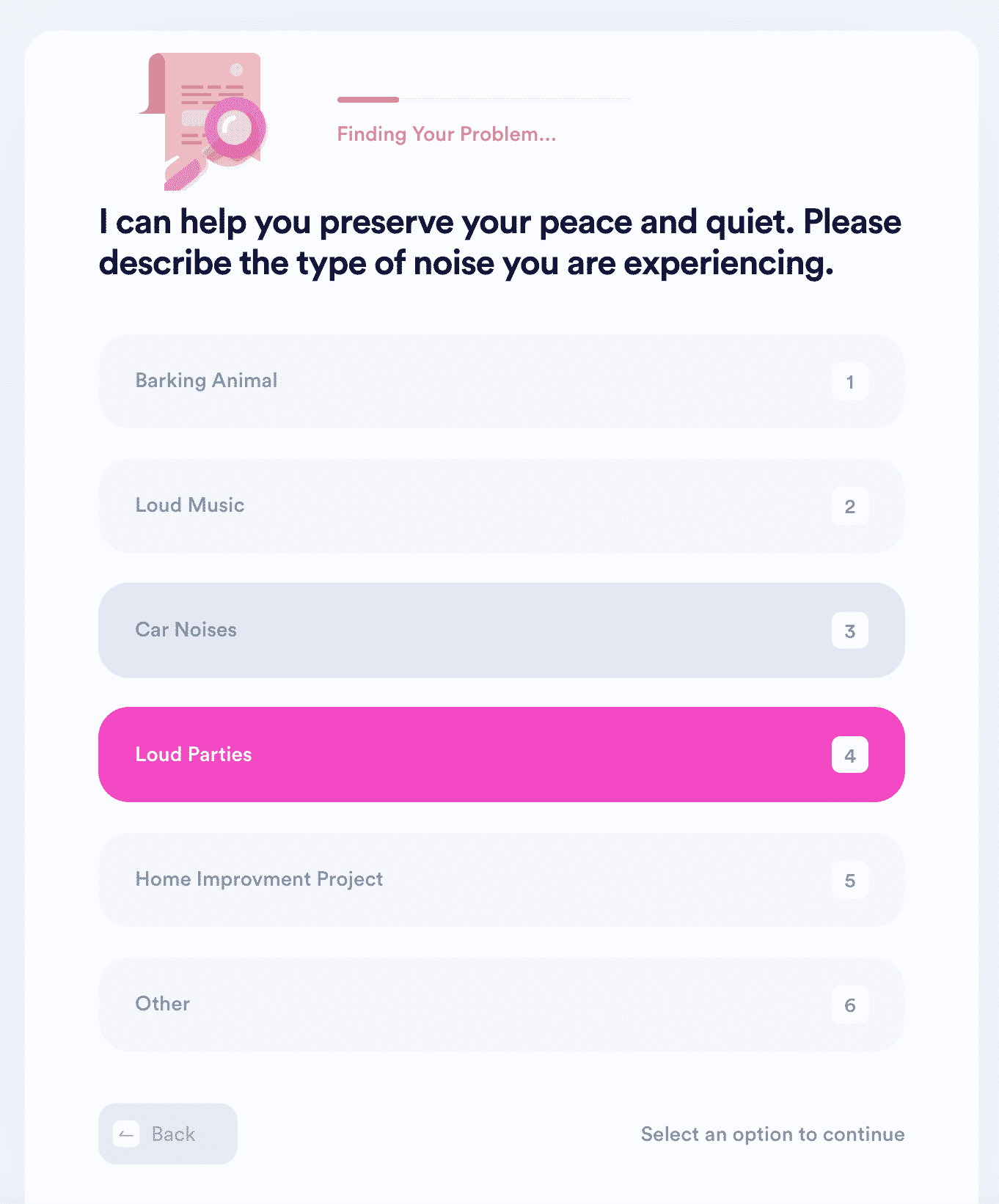 Once you're done, we will draw up the letter and mail it to your neighbor. The letter will serve as a warning that, if they don't resolve the issue, you can file a complaint with the local authorities. Often, this is enough to set a neighbor straight.
Have Other Neighbor Complaints? DoNotPay Can Be Your Assistant!
Do you want to know more about the ways we can help you solve neighborly issues? Here are a few complaints we can advise you on:
| | |
| --- | --- |
| Neighbor Issue | Learn About: |
| Noise | |
| Animals | |
| Damage | |
When You're In Over Your Head, DoNotPay Swoops In
With your virtual assistant extraordinaire, many tasks will be a breeze to deal with.
No fax machine? No problem! Use DoNotPay to send faxes online. If you don't want to waste time waiting in lines or on the phone, we come to the rescue with many of our products that will help you:
What Else Does DoNotPay Have in Store for You?
You can count on our assistance when you want to get rid of:
Our app has even more to offer—try out our hacks that will save you money and do the heavy lifting in numerous tasks: