Visiting a Nebraska Notary Isn't Your Only Option
Is going to a Nebraska notary in person presenting an inconvenience for you? Are you looking for simple and time-efficient ways to get your documents notarized? We have exactly what you need! Sign up for DoNotPay and get access to our neat features that you can use to have your legal documents drafted and notarized online in a few steps!
Should You Visit a Nebraska Notary
The online notary service will always be a less demanding way of notarizing documents. You can handle this task in person and visit a notary if you want to, but keep in mind that you don't have to—you have other options. Should you decide to go for the in-person notarization, we'll provide you with information on how the process works in Nebraska. We'll also list the common advantages and disadvantages to make it easier for you to decide what the best move is.
The steps required for the in-person notarization:
Locating a notary office

—Find a local notary office close to you through notary public databases, advertisement websites, or local review websites

Gathering your documents

—Make sure to have everything you want to get notarized ready. If you need help drafting any legal document, DoNotPay can help with that as well!

Making an appointment with a notary

—Call your local notary office and schedule an in-person meeting with a notary at a time that works for you

Going to your appointment

—Show up to your appointment in person, and don't forget to bring your ID

Signing the documents and paying a fee

—Pay the fee before a notary moves on to finalize the process. The fee is usually from $1 to $5 in Nebraska

Letting the notary finish the process

—Once you pay the fee, the notary will continue with the process and

sign

and stamp the documents
Going to a
Nebraska Notary
—Pros and Cons
While visiting a Nebraska notary is a valid way of getting documents notarized, that may be the only advantage of the in-person process. Some of the drawbacks are:
Notarizing documents by a notary in person usually takes days since you have to make an appointment at a time that works both for you and the notary

You have to put in the effort to find the address and contact number of the nearest notary

No one else can bring the documents to the notary in your stead

If you make any mistake, such as forgetting to bring your ID or other proof of your identity, you will have to come another time and present the notary with that document
DoNotPay's Online Notary Service Saves the Day!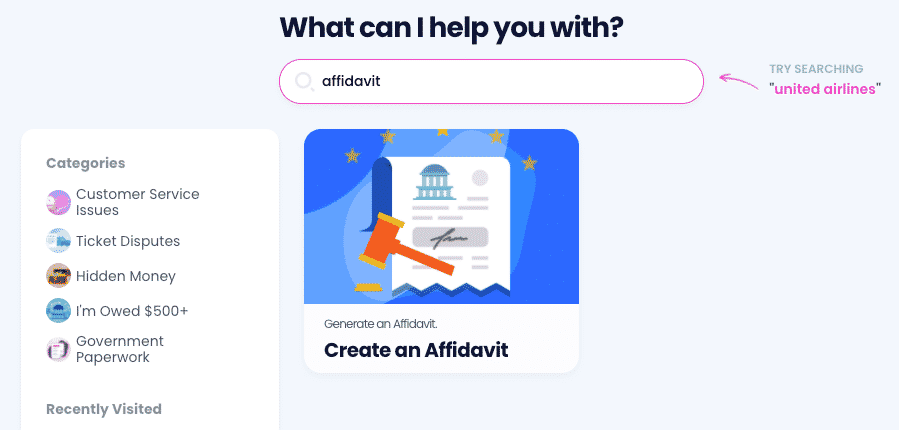 By using DoNotPay's Notarize Any Document feature, you can have your documents notarized in less than five minutes! Subscribe to DoNotPay, and let us take some burden off your back. Our app will help you make an appointment with a remote notary, and we'll walk you through the process:
Choose the

Notarize Any Document

tool

Attach all of the required documents

Give us your email address
Make sure you type in your correct email address because we will use it to send you an important link. Once you click on that link, you will be able to schedule your meeting with a remote notary. The notary will witness you signing the document and finish the procedure virtually.
The common documents you can notarize with our app are:
Business contracts

Trusts

Loan documents

Employment contracts

Real estate deeds
Check out the list of the agreements DoNotPay drafts and notarizes for you:
Business
Other

Intents To Purchase Real Estate

Estoppel Certificates

Quitclaim Deeds

General Affidavits

Promissory Notes
Need More Info About Notary Service? We Got You Covered!
If you have additional questions that you couldn't find the answers to, we'll provide you with further information regarding the notary service. Some of the most common notary-related questions we answer for you are:
Sign up for our app to find out more about notary service and get help with other administrative issues or tasks you may be having difficulties with!
Can't Afford a Lawyer? DoNotPay Will Jump In!
Did you know that you don't have to waste money on expensive legal help just to get rid of some minor bureaucratic issues? DoNotPay is here to save you hundreds of dollars with ready-to-use solutions that require mere minutes.
Our AI-powered bots gather the most important information via short questionnaires, draft required legal documents, and provide you with online fax services. If you need specific public records to support your case, we'll point you in the right direction.
With our virtual lawyer's help, you will be able to:
Spend Your Time on More Enjoyable Activities
With DoNotPay's help, you're bound to have more free time. If you're considering a new streaming platform subscription, make use of its free trial without worrying about unwanted charges. Need to get rid of other subscriptions? Use DoNotPay to cancel them without contacting customer support centers.
Don't worry about phone number identification at the signup. With our Burner Phone feature, spam text messages won't be bothering you ever again!