The Ins and Outs of the NC Power of Attorney
Are you looking to get a NC power of attorney (POA) document but don't know where to start? If so, you needn't worry as DoNotPay has got your back!
We'll explain all the details regarding the power of attorney documents in North Carolina and draft one for you in minutes.
What Is a North Carolina Power of Attorney?
A power of attorney is an agreement with which one person—called the principal—authorizes another person—called the agent—to make decisions on their behalf. Such a document comes in handy when the principal is physically or mentally incapacitated and is unable to make decisions on their own.
The most common types of power of attorney documents in North Carolina are:
The agreement is considered to be durable and effective immediately unless stated otherwise by the principal.
General Power of Attorney in North Carolina
A general power of attorney allows the agent to make both financial and health care decisions on the principal's behalf. The agreement ends when the principal becomes mentally incapable of making these decisions on their own.
Durable Power of Attorney in North Carolina
Unlike the general POA, a durable power of attorney remains in effect even after the principal's incapacitation. The document must specify all powers which are transferred to the agent upon its execution.
Limited Power of Attorney in North Carolina
A limited power of attorney grants the agent defined and limited powers over specific aspects of the principal's finances. It can also be time-limited and stay in effect for a specified duration.
Springing Power of Attorney in North Carolina
A springing power of attorney comes into effect when the principal is certified by one or more physicians to be physically or mentally incapacitated.
What Powers Does a NC Durable Power of Attorney Transfer?
A power of attorney document in North Carolina authorizes the agent to:
Sign paychecks
Withdraw money
File tax returns
Buy and sell real estate
Purchase insurance
Manage benefits
Make stock-related decisions
An attorney-in-fact also needs to:
Act by the principal's expectations and in good faith
Act within the scope of the powers granted in the POA
Keep a record of all receipts and transactions made on behalf of the principal
How To Get the Power of Attorney in North Carolina
You have several ways of getting a power of attorney letter in North Carolina. Check out the table below for details:
| | |
| --- | --- |
| Way of Getting a POA | Details |
| Hiring a lawyer | You could hire a lawyer to draft a POA document in your stead. It's a reliable solution but also an expensive one as attorneys have sky-high fees for their services |
| Finding a template online | You could download a POA template from one of the numerous websites. Online POA templates are not reliable as not all of them will suit your needs. If you use them, you risk ending up with a document that is ridden with spelling mistakes, doesn't contain the necessary POA details, or doesn't comply with your state laws |
| Using DoNotPay | The most practical solution is to use DoNotPay to draft a personalized, state-law-compliant power of attorney document in no time without having to spend big bucks on attorney fees |
DoNotPay Can Draw Up a Professional NC Power of Attorney for You in a Snap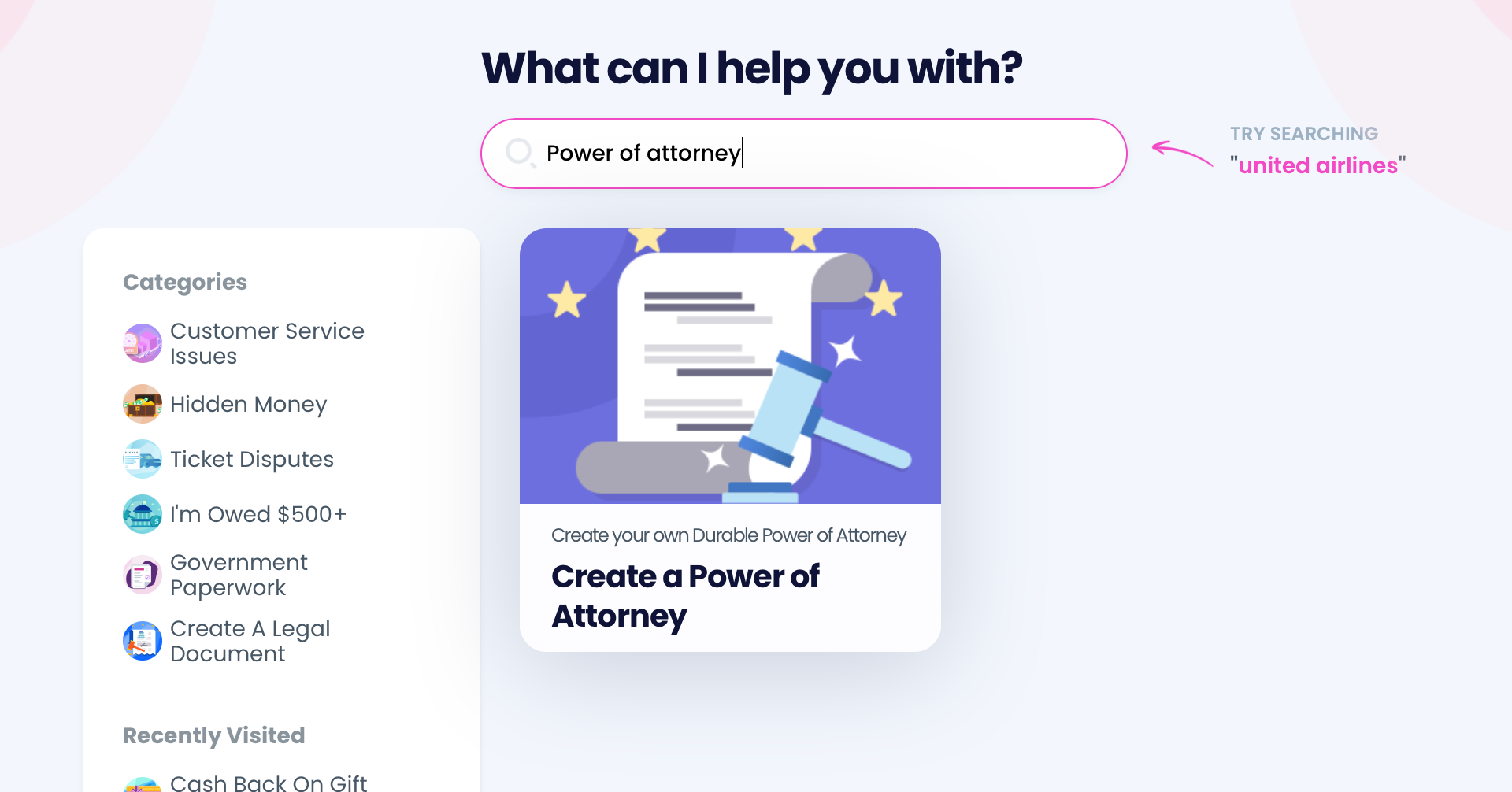 Getting a power of attorney in North Carolina doesn't have to be a hassle! With our Create a Power of Attorney product, you'll get a personalized power of attorney agreement that'll fit your every need. To get one, sign up for DoNotPay and:
Select our Create a Power of Attorney product
Answer our chatbot's questions
Specify the powers you want the agent to have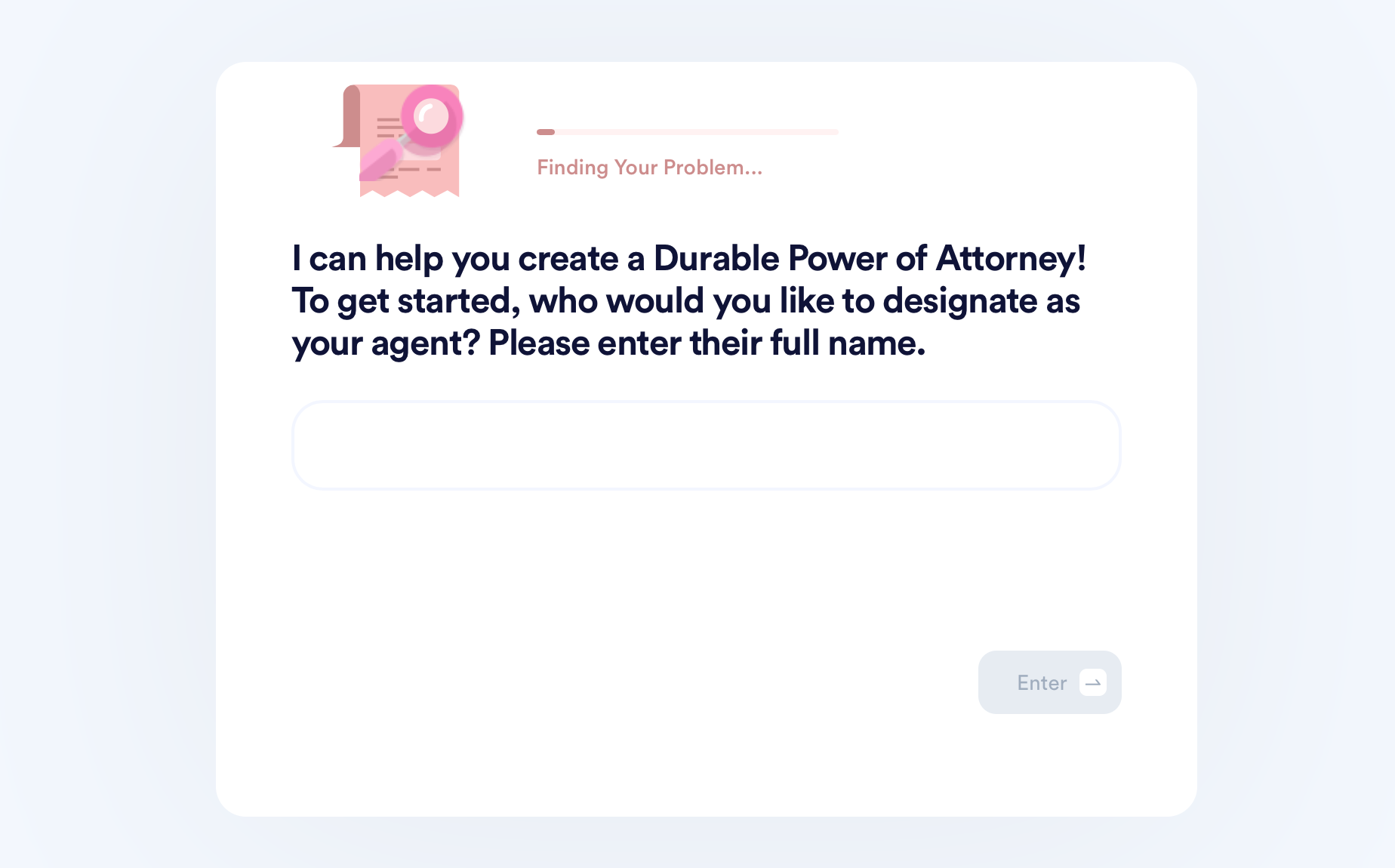 Once you submit your request, we will generate a POA agreement for you!
Drafting a NC POA? Check Out the Frequently Asked Questions
If you plan on getting a power of attorney in North Carolina, you should familiarize yourself with the answers to these questions:
When is a power of attorney terminated?
Can an attorney-in-fact change a will?
Can a power of attorney agreement be created between siblings?
Does a power of attorney in North Carolina need to be notarized?
When Is a Power of Attorney Terminated?
A power of attorney agreement in NC is terminated if:
The principal dies
The POA is durable, and the principal becomes incapacitated
A guardian of the principal's estate terminates the POA
The principal cancels the agreement
The purpose of the POA is accomplished
The agent dies or becomes incapacitated, and there's no one to replace them
Can an Attorney-in-Fact Change a Will?
An attorney-in-fact cannot change, make, alter, or revoke a will.
Can a Power of Attorney Agreement Be Created Between Siblings?
A POA agreement allows trusted family members, friends, and even siblings to act as agents. The principal can also have more than one attorney-in-fact.
Does a Power of Attorney in North Carolina Need To Be Notarized?
According to the state laws of North Carolina, for a power of attorney document to be valid, it must be notarized. A notary will add legal weight to the POA by witnessing the signing and:
Making sure that everyone is signing the document of their own free will
Ensuring that all parties are of sound mind and not under any influences
Confirming everyone's identity by checking their identification
Take Control of Your Finances
DoNotPay is a great way of taking care of your money, whether you're cost cutting or looking for some extra income. Your new virtual assistant will help you:
Explore All the Facets of Our Multi-Purpose Platform
Our app is great for helping you with your money, but the benefits of your DoNotPay subscription don't stop there. The portfolio of DoNotPay's products and services is so diverse that anyone can find something useful to make their daily tasks easier.
We can help you deal with annoying DMV appointments, protect your privacy by offering a burner phone number, or avoid trips to the post office with our mailing service!
Find a more comprehensive yet cheaper subscription—we'll wait!