Is a Nauru Tourist Visa Necessary for U.S. Citizens?
When you start gathering the necessary paperwork for your visa, even a trip to paradise like Nauru can become overwhelming. To help you lose unnecessary stress and get your focus back on the white sandy beaches of Nauru, we created this comprehensive guide.
DoNotPay gives you answers to all your questions about the Nauru tourist visa application and requirements.
Do U.S. Passport Holders Need a Visa To Enter Nauru?
The answer is—yes. If you are a U.S. citizen or a U.S. passport holder, you will need to obtain a visa if you wish to enter this small country in Oceania.
Nauru issues only one type of tourist visa for a maximum stay of 30 days.
Nauru Tourist Visa Requirements
Nauru will grant you entry only if you acquire a visa before arriving on the island. To get your tourist visa, you need to submit:
Completed application form for a visitor's visa issued by Nauru's Department of Justice and Border Control
Passport that should:

Be valid at least three months of your arrival to Nauru
Have at least one blank page per stamp

Passport-size photo you took recently
Proof of hotel reservation or sponsorship from a Nauru resident
Return ticket
What Does the Nauru Visa Application Entail?
To get your visa on time, you should apply for it at least two months before your trip to Nauru. You have to do the following:
Complete the application form
Scan all required documents in color
Send documents to the director of the National Immigration office at rajeev.keerthiyil@naurugov.nr or rajeevnauruimmigration@gmail.com
Once you've done your part, the Department of Justice and Border Control will email you a copy of your visa within a month. If you would like to get the visa faster, you should contact the Nauru government.
All you need to do is:
Visit the Contact Us page on the Nauru government website
Fill out the form by providing:
Your name, surname, email address, and phone number
Reason you're reaching out—Immigration and Visas, in this case
Type in your question in the Comment/Enquiry field
Click on Submit
You should receive an email with the answer you are looking for.
Are There Any COVID-Related Restrictions in Nauru?
The Government of Nauru constantly updates its entry requirements, and at the moment, entry to Nauru is partially allowed. According to the COVID-19 updates from April 2021, Nauru is COVID-free, but to visit this country, you will need to:
Present a negative PCR or serology test result taken at least three days prior
Go through health screening procedures at the airport or other points of entry
Stay in either Fiji, New Zealand, or Australia for at least 14 days before entering Nauru
Quarantine in a facility the Nauru government designates you upon your arrival to the country
Nauru doesn't impose any movement restrictions, yet the public transportation is not operating.
Subscribe to DoNotPay and Get a Complete Visa Application Guide
Whether you are traveling to Nauru or any other destination, the visa application can turn into a time-consuming and tiring task. You might get false information or miss out on the important info. If you wish to avoid these issues and go through every step of the application smoothly, our app has a solution!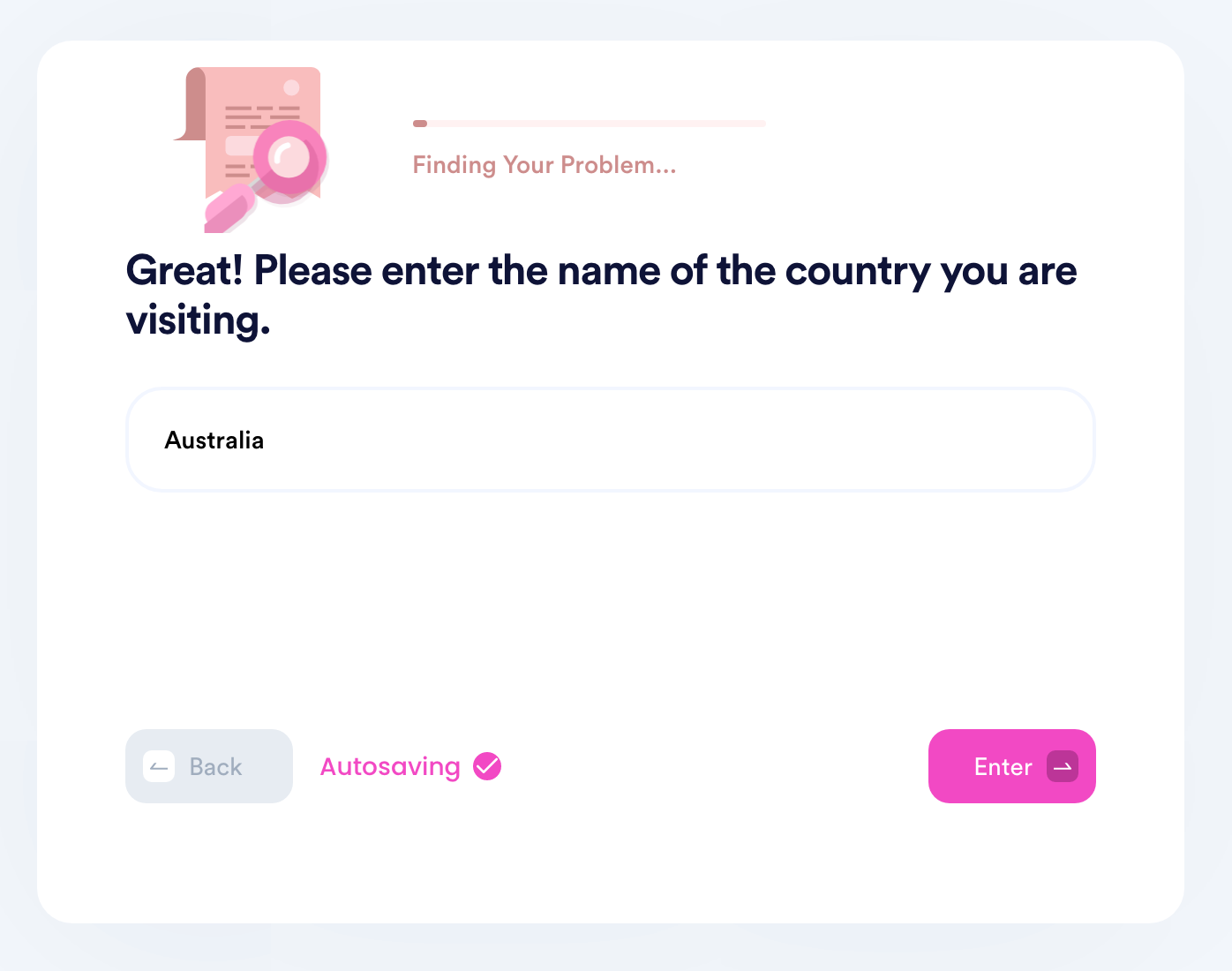 We will provide you with the following:
List of all the necessary documents for your tourist visa application
Direct link to the application form you can fill out online (if applicable)
PDF version of the application form you can download
We can also contact the embassy of the country you want to visit and check whether you can apply for a tourist visa via email.
To get our assistance, all you need to do is:
Open DoNotPay in your preferred web browser
Search for the Tourist Visa Guide product
Click on I am a U.S. Citizen, or I Own a U.S. Passport
Enter the name of the country you wish to go to
In a couple of minutes, DoNotPay will conduct the necessary checks. You will receive an update about the visa requirements for the country you plan to travel to, along with everything else you need for a successful application.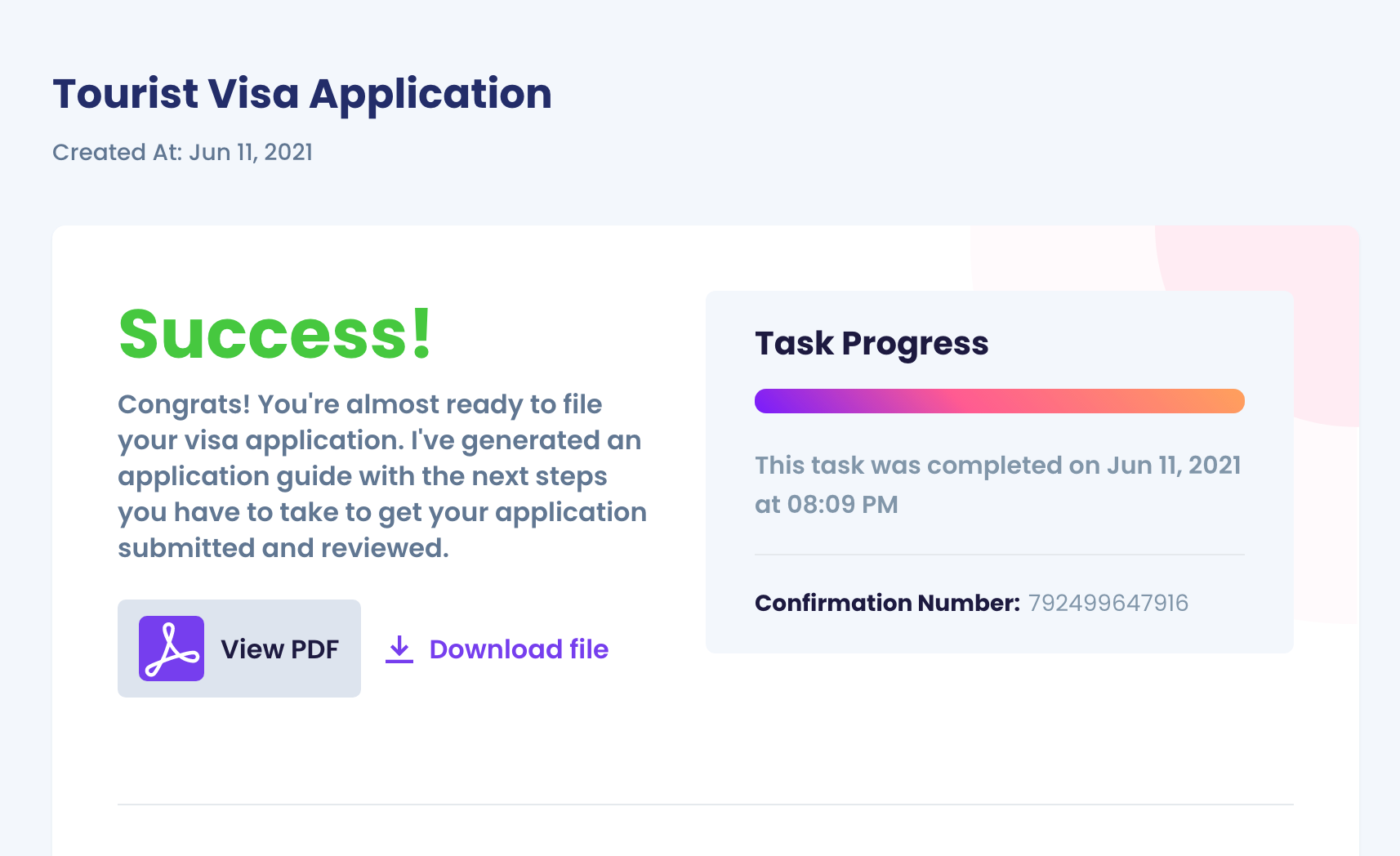 Ready To Visit Other Countries in Oceania? Check Out Our Nifty Visa Guides!
Nauru is one of many attractive destinations that require a tourist visa. Instead of scrolling through dozens of web pages to get valid information about visa requirements and application procedures, check out our vast knowledge base!
DoNotPay constantly adds new useful guides for numerous destinations across the globe. If you are interested in the visa application process for countries in Oceania, take a look at the table below:
Solve Your Legal and Bureaucratic Issues With DoNotPay
The primary purpose of our app is to provide you with practical tools that can speed up all the drawn-out tasks you must complete. All you need to do is choose a suitable feature from our offer and get your problems solved in a heartbeat!
Once you create an account with DoNotPay, you can:
Feeling Unsafe or Harassed? DoNotPay Can Help You!
Have annoying calls and messages become your everyday problem? Don't give up on your peace—rely on DoNotPay and deal with robocalls and restless text and email spammers easily.
We also take care of your privacy, allowing you to create burner numbers and virtual credit cards to avoid revealing sensitive information when signing up for various online services.
If you are being stalked by somebody or discriminated against at work, we will do our best to help you fight for justice and report the case accordingly! We will also safeguard your creative work from copyright violation and ask for violent crime compensation on your behalf.