Track and Automate Your RAYUS Radiology Payments Online
If you've tried to log into myCDI.com to pay your bill lately, how frustrating was that? The myCDI.com bill pay portal no longer exists.
CDI (Center for Diagnostic Imaging) merged with another company, RAYUS, so the myCDI.com you've been using isn't active anymore. The problem is, CDI has not provided any online information about how to pay your myCDI.com bill online now. Lower your blood pressure and let DoNotPay handle your.
Can I Lower My myCDI.com Bill?
Health care providers are extremely aggressive about collecting medical debt. If you're having a hard time paying your medical , we may be able to help you. Log into your DoNotPay account and go to the Bills product page, then type in "medical bills" at the prompt.
Let us know a little bit about the problem and your situation, and we will take care of the rest. Here are some options we could negotiate for you:
Waiving late fees
Setting up a payment plan
Determining if you qualify for financial assistance or a discount
Another thing we can do is confirm the bill is correct. Billing codes are confusing, and errors are more common than you think. You can contact the business office to review the bill so that you don't have to pay for errors.
How Do I Pay My Recurring Bills?
There are several ways to pay your medical and other bills every month. Think about all the bills you have every month— internet, power, insurance, credit cards, even toll roads in some states. It's a lot.
Figure out the best way for you to pay them, and pay every bill the same way. A system also guarantees that you don't forget to pay a bill, so your cable or heat doesn't go out because of a whoopsie.
Some bill pay options include:
By Check: Yes, you can still write a check and mail it back in. But before you go buy stamps, remember that the US mail is slower than ever, and you can get late fees piling up if you mail a check.
By Phone: You can also call the company and pay by phone. You can use an e-check or card to make the payment, but be sure to ask about processing fees. Also, keep records of how you paid so your checkbook balances or you can track what you've put on a credit or debit card.
Online: The easiest way to pay a recurring bill is to do it online through the company bill pay portal. You enter in your payment method for future use, so all you have to do every month is log in and pay.
What Happens If You Miss a Bill Payment?
If you don't pay your bills, there are consequences:
Utility Bills
Utility companies will turn off your power and

gas

if you blow off a payment or two. They'll also hit you up for a big deposit to turn it back on after you've paid the bill.
Medical Bills
Medical bills can also go to a collection agency that will harass you nonstop and file a collection against you. When that happens, your credit score goes down.
Entertainment Bills
Even late payments for entertainment services like Suddenlink can jeopardize your finances.
How Can I Schedule Check Payments?
You can schedule your monthly bill payments with your bank or credit union. Here's what you need to get started.
Copies of bills so the bank can enter their information into your account
Your banking information—the name of the bank or credit union, routing number, and account number
The bank verifies the information—your name and address, along with the account information—and double-checks with you that you are authorizing the automatic payments.
How Can I Keep Track of My Automatic Payments?
Keep a record of your automatic payments so that you know when money is scheduled to debit your account. Since you get to set the time frame that works best for you, this way to pay bills keeps you on track for payments without leaving you broke twice a month. You also have the flexibility to change to payment date at any time.
DoNotPay Has Your Bill Paying Covered
If all this seems overwhelming to you, let DoNotPay set up your bill paying for you. In six easy steps, you can turn over your monthly bill paying to us.
If you want to set up recurring check payments but don't know where to start, DoNotPay has you covered in 6 easy steps:
1. Go to the Bill Pay product on DoNotPay.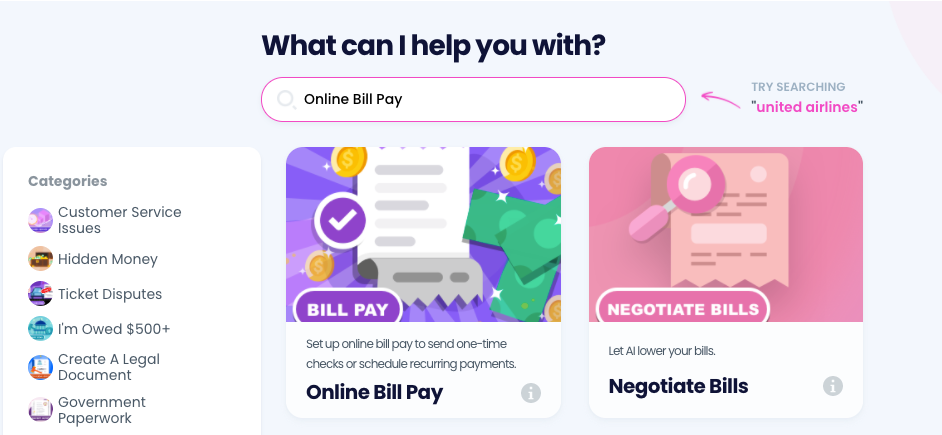 2. Connect a bank account if you haven't already.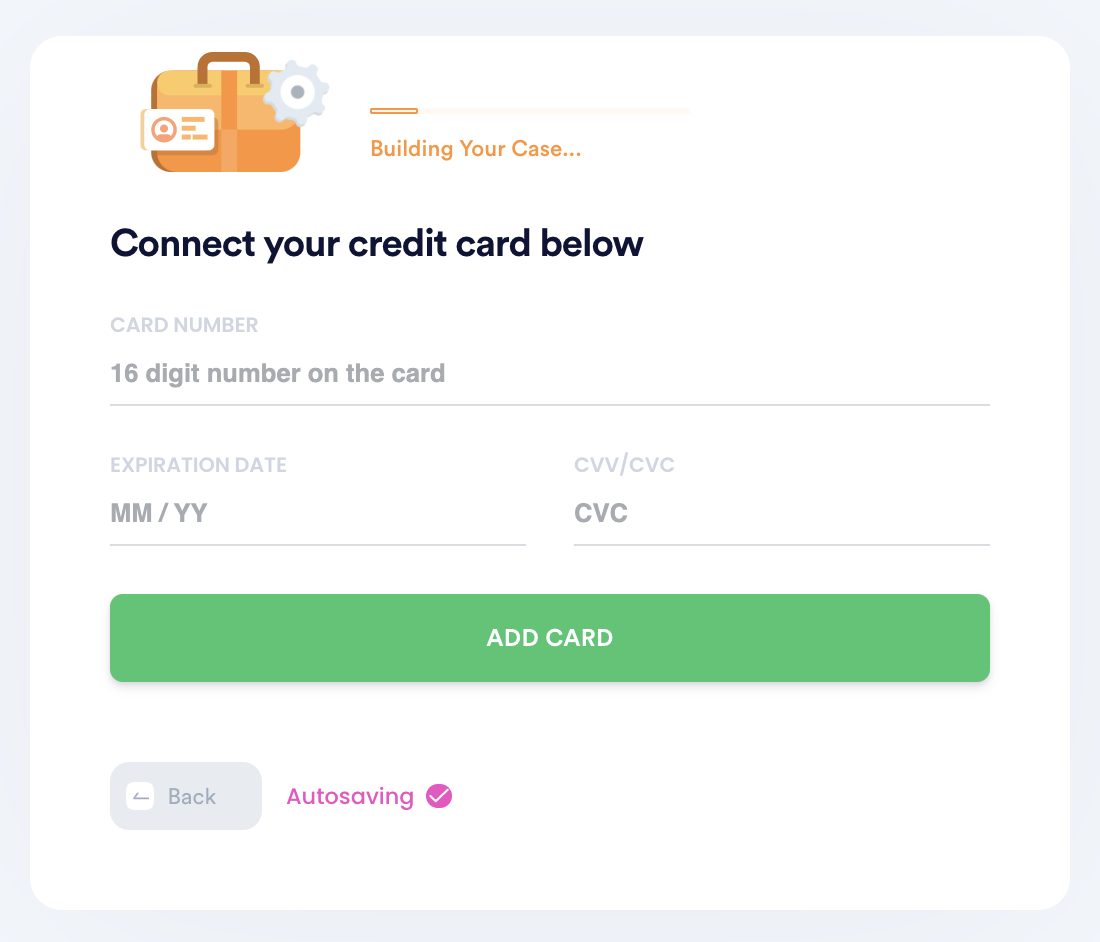 3. Schedule recurring or one-time payments by entering the person you want to address the check to, the payment amount, and their mailing address.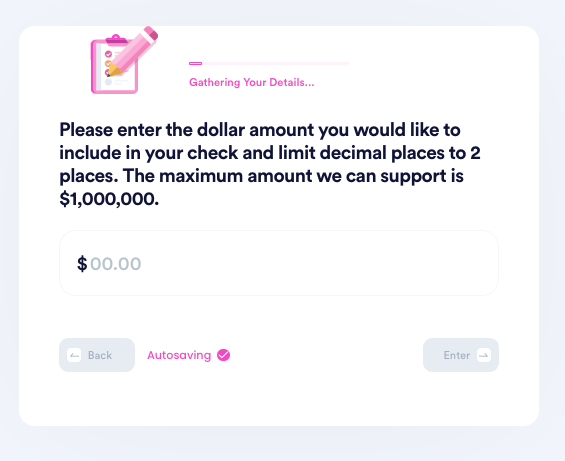 4. Customize the payment with a PDF attachment, image, and memo.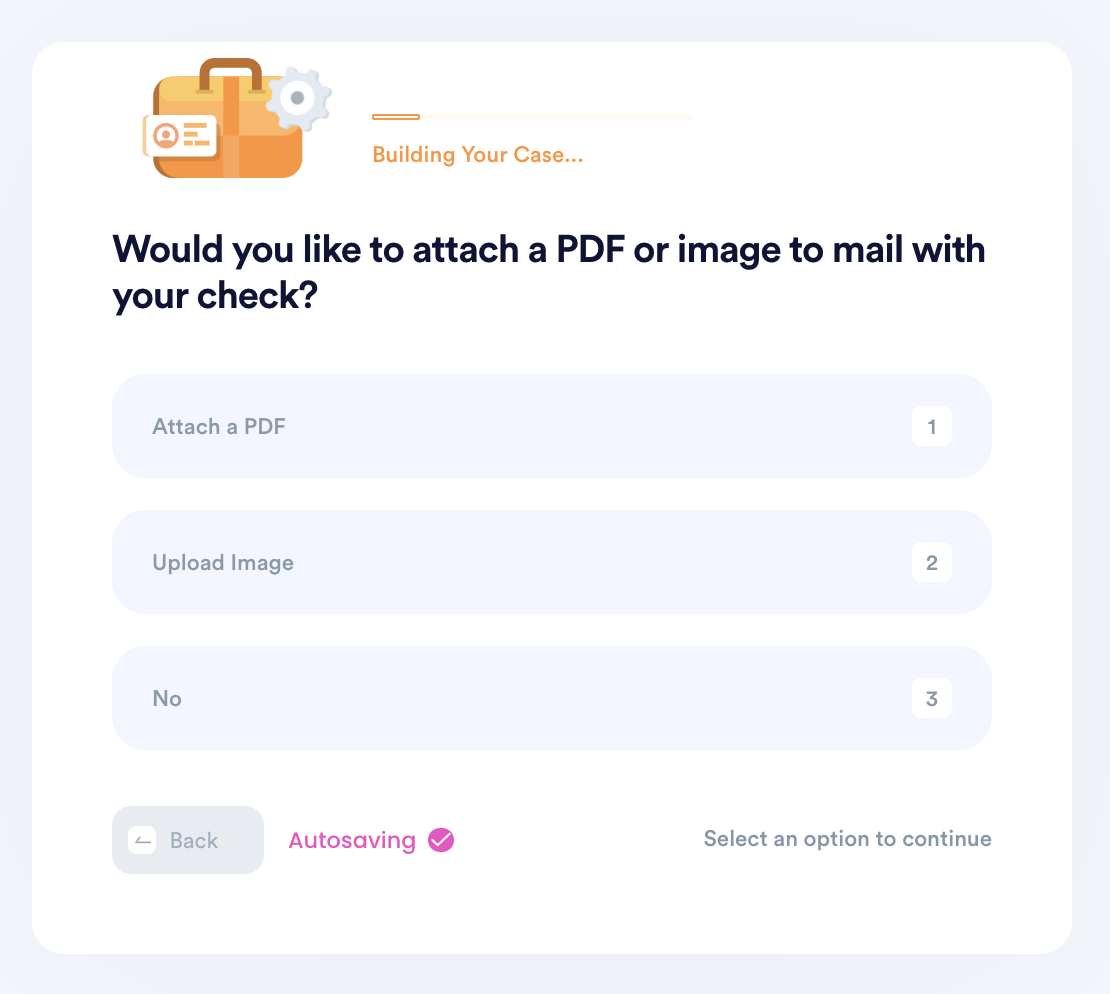 5. Enter your contact information, including email, address, and phone number.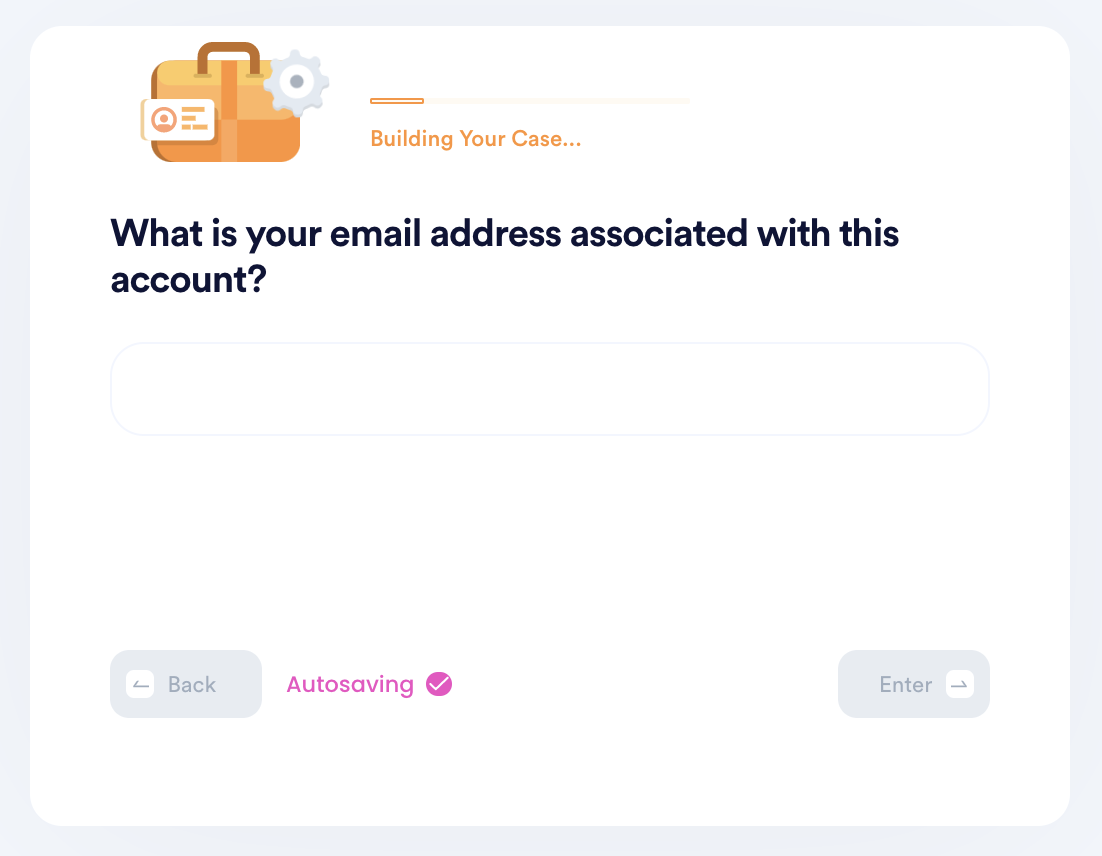 6. Submit your task! DoNotPay will mail the check on your behalf, and make sure it gets sent each recurring period if you set up recurring payments. You can always return to the product to delete or add new payments.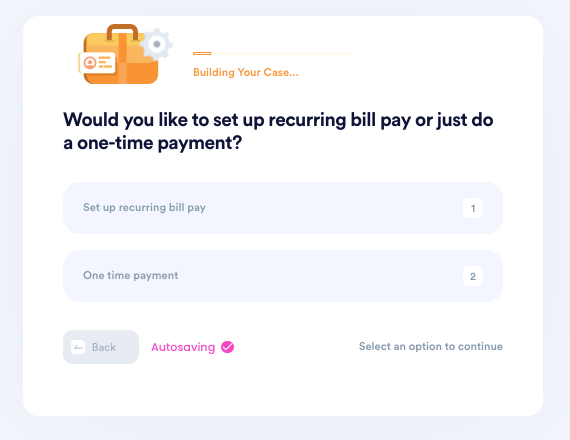 Your Privacy Is Guaranteed
DoNotPay promises that your financial information is safe and confidential. You don't ever have to worry about missing a bill payment because of a corporate merger or just because you got busy ever again. Why wait? Set your account up, and let us keep you on the road to financial confidence today.