Myanmar Tourist Visa for U.S. Citizens—Do You Need It?
Are you crazy about the pearl-white beaches of Myanmar and the dazzling architecture all over this breathtaking country? We hear you—rarely can anyone resist such a beauty. To ensure a pleasant journey to this destination, you should obtain proper permission to enter the country and enjoy your stay without any complications.
In this article, you will find out whether it's necessary to get a Myanmar tourist visa for U.S. citizens before your visit. Learn what documents you need, whether you can get the necessary permission upon arrival at the airport, and how COVID-19 influences the current entry requirements. We will also give you an extra tip—using DoNotPay to get all the necessary tourist visa application instructions for other countries in the same area!
Do You Need a Tourist Visa for Myanmar if You Are a U.S. Citizen?
Yes, all U.S. travelers heading to Myanmar must apply for a tourist visa and have it approved before setting off. This permission grants you the right to stay in the country for 28 days and must be used within three months from the approval date. According to the latest information from the Embassy of the Republic of the Union Myanmar in Washington, DC, tourist visas can't be extended or renewed.
What Do You Need To Apply for a Tourist Visa for Myanmar?
Here's a list of everything you must prepare for a successful tourist visa application if traveling to Myanmar:
Original U.S. passport that remains valid for at least 180 days beyond your intended stay in the country
Two blank pages in your passport—required for an entry stamp
Two 2x2'' passport-like photos no older than six months—or one photo if you are filing an online application
Proof of the trip, including one of the following:

Confirmed itinerary
Photocopy of your plane ticket
Confirmation letter from your tour operator
Accommodation reservation

Visa fee—$40
Completed physical or online visa application form
How Can You Apply for a Myanmar Tourist Visa?
There are two ways to submit your visa application:
Online
At the appropriate Myanmar embassy
The table below shows the instructions for both submission methods:
Method
Steps
Online

Choose the Apply Visa tab
Select New Application from the drop-down menu
Pick Tourist Visa or Tourist Visa Express
Complete the required fields with accurate information
Submit the form

Wait for up to three working days to get approval for your visa or up to 24 hours if you choose expedited processing

In person

Print out the application form provided by the Embassy of the Republic of the Union of Myanmar
Fill out the required fields
Pay your tourist visa fee
Submit the form along with the other required documents at the Embassy during regular operating hours—from 9:30 a.m. to 5:00 p.m.

Wait for at least three working days to get approval
Due to a significant increase in COVID-19 cases, the government doesn't accept electronic visa applications until July 31, 2021. After this date, they should become available again but this decision is subject to changes. For this reason, it's recommendable to check the newest updates regularly.
Is It Possible To Get a Tourist Visa to Myanmar on Arrival?
No—obtaining a tourist visa upon arrival is currently not practicable. This option is available only for travelers visiting Myanmar for business purposes and visitors from several surrounding countries.
Active COVID-19 Entry Restrictions for Myanmar
In light of the present situation with the pandemic, all U.S. citizens entering Myanmar must:
Provide laboratory evidence of absence of COVID-19, which can be one of the following:

Vaccination certificate
Negative PCR test taken within the last 72 hours

Undergo a health screening process upon arrival at the airport or particular point of entry
Adapt to the ongoing curfew from 8:00 p.m. to 4 a.m.
Let DoNotPay Help You Handle Your Visa Application
Are you worried that your tourist visa application may go wrong because you can't find reliable instructions? You can say goodbye to such problems with DoNotPay—our app can help you go through the entire process with zero hassle!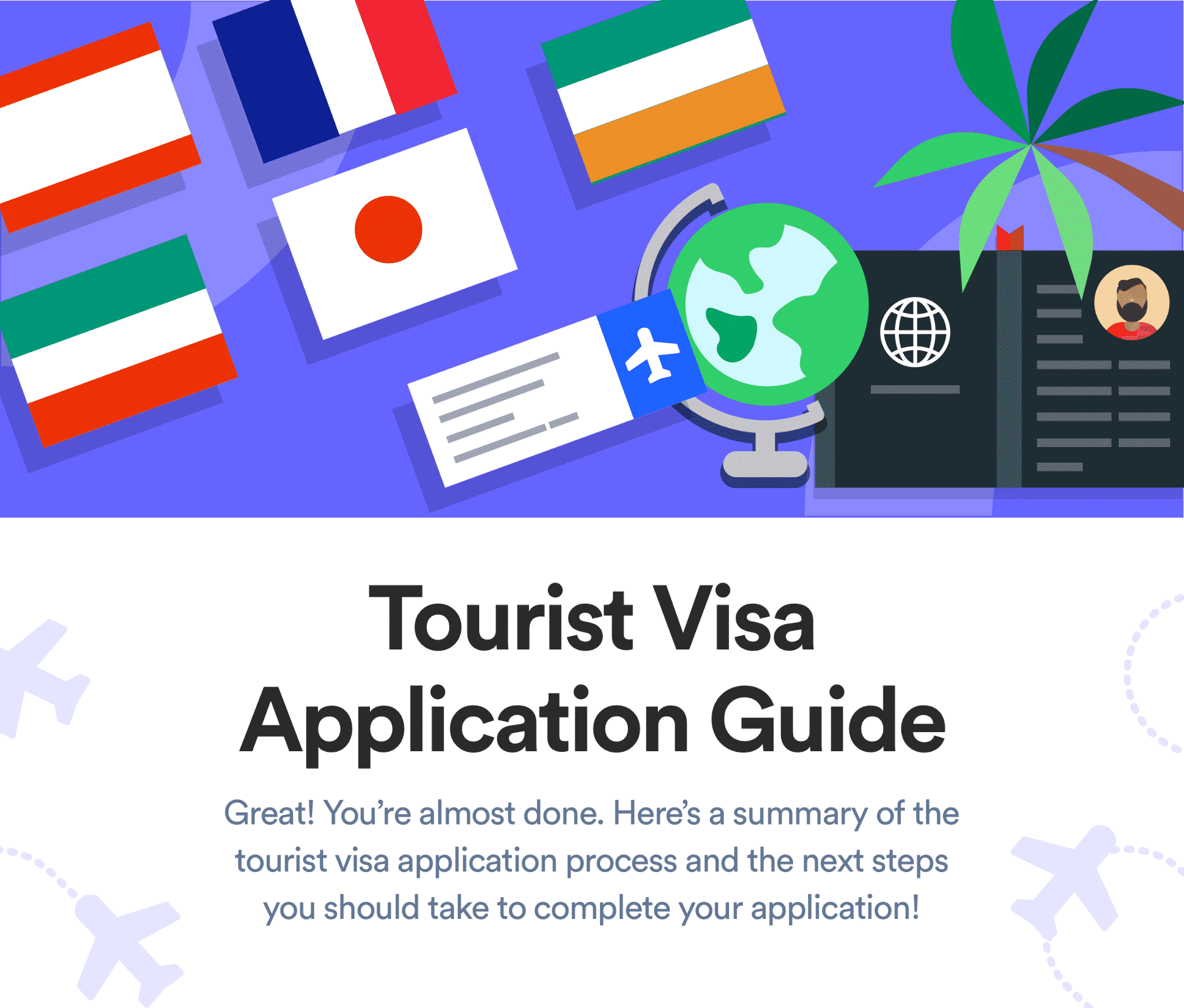 To use our help, proceed as follows:
Access your DoNotPay account from your preferred web browser
Choose the Tourist Visa Guide option
Confirm your U.S. citizenship or passport ownership
Give us the name of the country you want to go to
Our system will immediately check if you need a tourist visa for your trip. If you do, DoNotPay will tell you which documents you need for the application and send you a suitable application form. We can even reach out to the embassy and ask them if you can file an email application!
The Tourist Visa Guide feature can help you tackle all potential issues with your tourist visa application for all surrounding countries, such as:
Choose From a Variety of DoNotPay's Amazing Tools
Did you manage to solve the issue with our app? If the answer is yes, you may also be interested in checking out other interesting features we offer. DoNotPay can help you:
| Get Rid of Spammers By | Deal With Uncooperative Merchants By | Get Help With Your Studies By |
| --- | --- | --- |
| | | |
Let DoNotPay Prepare Important Documents for You
Are you having a hard time drawing up a contract due to insufficient legal expertise? Say goodbye to failed drafts—DoNotPay can generate divorce settlement agreements, powers of attorney, child travel consent forms, and many other legal documents in under five minutes!
We will also help you create anonymous HR complaints and demand letters for your neighbors if you are experiencing any issues with them.