Movie Theater Startup Costs—How To Pave the Path to the Premiere
If you are planning to build a cinema house up from scratch, know that it is a game of massive investment.
In the post-pandemic world, movie theater startup costs include new elements, like business disruption insurance and advanced air filtration systems. We have prepared this guide to give you an updated insight into relevant costs and funding opportunities available to you.
If you're looking for a quick and convenient way to apply for startup loans, DoNotPay is your complete solution. Sign up for our services to get immediate, tailored support!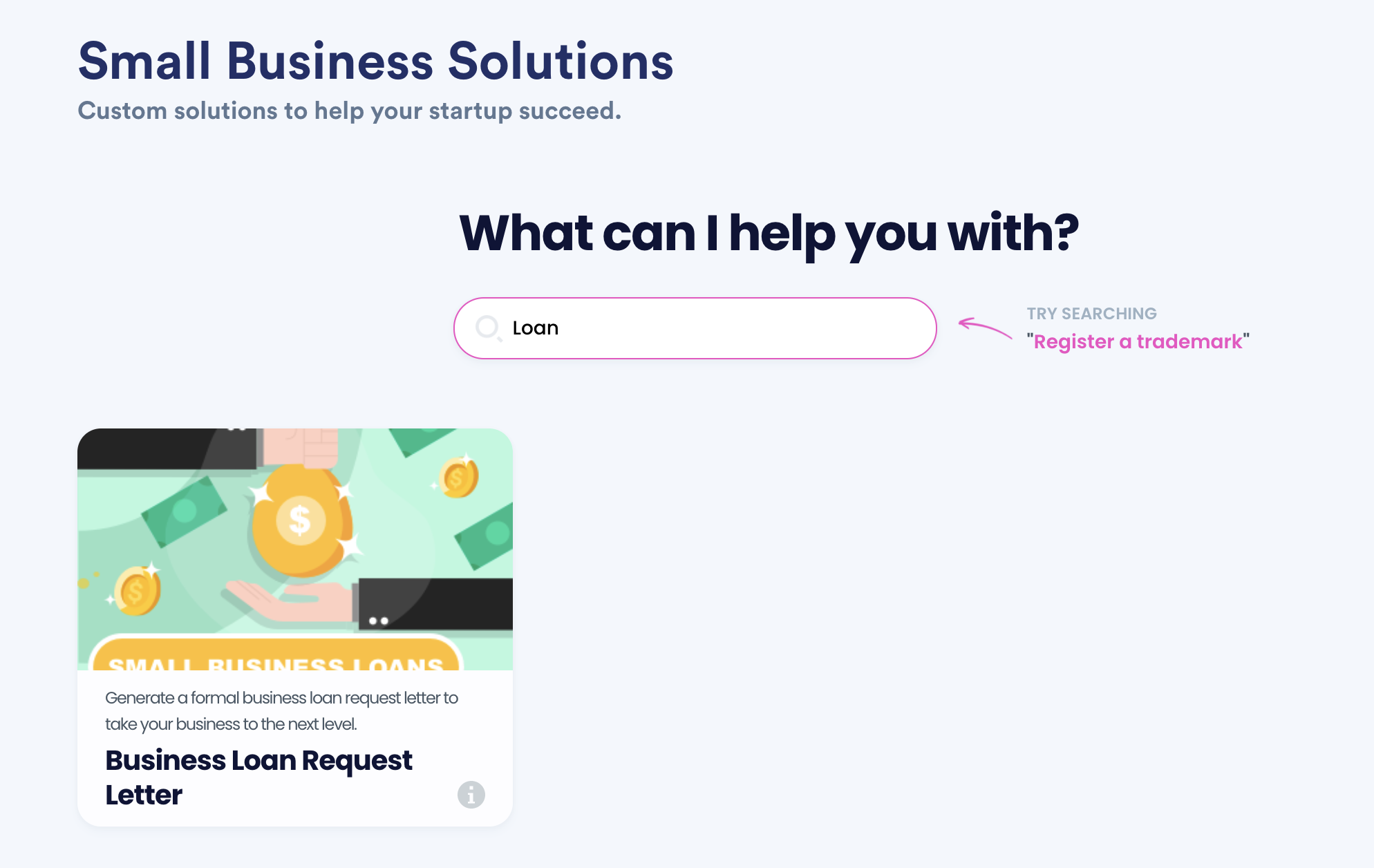 A Review of the Movie Theater Startup Costs
The movie theater industry is brutally capital-intensive and has an existing market size of $6.3 billion in the U.S. If you have a lucrative idea to start your own theater, your initial fund outlay will vary with the type of establishment you choose.
Use this table to get a bird's-eye view of the estimated total costs for different categories of movie theaters:
| Type of Movie Theater | Startup Cost Mix |
| --- | --- |
| Cine-complex | You need upwards of $1,500,000 for a multi-screen complex. Introducing high-tech sound or visual aspects can cost you over $350,000. Keep in mind that most cine-complexes in the U.S. are franchises, which can cost you an additional $30,000–$180,000 if you opt for this type of business |
| Single-screen | If your target audience is independent or second-run movie enthusiasts, launching a single-screen theater is a feasible startup solution that will cost you about $300,000–$1,000,000 |
| Drive-ins | To start a drive-in theater, the bare minimum you need is a set of equipment and a self-owned or leasehold land. Currently, small-town drive-ins require a capital input of $250,000–$500,000 |
What Are the One-Off Costs in a Movie Theater Startup?
To set up a standard medium-scale movie theater, you have to allocate your investment to several areas. We will give you the estimates of the one-off cost heads below.
Licensing and Registration
Setting up your movie theater as a legal entity costs between $500 and $1,000, depending on your jurisdiction. Since theaters are public spots, you will also need to go through inspections and acquire safety permits from the local departments of health, fire, water and pollution control, etc. You can expect your total expenses in this head to be $10,000–$20,000.
Space Setup
If you are purchasing or leasing land, the local real estate prices will impact your investment requirement, which will be upwards of $1,000,000. Leasing premises or renovating an existing theater will cost you less right away but will increase your annual operational expenses.
Furniture and Equipment
Movie screening equipment will cost you more than $300,000. Purchasing furniture amounts to $150,000 per screen. You have to set aside another $300,000 for long-term assets like popcorn machines, POS (point-of-sale) machines, software, ventilation, and security cameras.
Marketing and Promotion
While marketing will be an ongoing expense, you have to set out at least $10,000 for initial promotion and a grand opening event.
Website Development
A dedicated movie theater website helps with branding and advertising and may also include portals for easy booking. Considering the multi-functionality of such websites, you have to pay anywhere between $1,000 to $3,000 to web developers.
One-Time Services
Anchoring a movie theater is not a one-man job. Throughout the rooting process, you need to hire professionals for one-time services, such as:
Business plan management
Legal consultancy
Interior designing
Installation
It is hard to put a number on the abstract expenses involved here. Depending on the quality and quantity of services you use, you may have to spend over $10,000 for various services.
Understand the Regular Operational Expenses
While budgeting the recurring expenses for running a movie theater, etch out a strategy to cover the following:
Cost Center
Details and Estimates
Utility bills
A small-size theater pays about $5,000 in monthly utility bills
Personnel salaries and training
Your monthly salary commitment will be a minimum of $20,000 for a basic staff of sales operator, manager, and security personnel
Inventory

Movie rights and royalties—Variable, between ten and 30 percent of your ticket sales
Food inventory—Over $5,000

Insurance premiums
Most movie theaters pay general liability insurance of about $10,000 annually. With the pandemic hitting the industry hard in 2020, owners are now looking into specific insurance plans that have terms like employee compensation during business disruption. You may have to pay more than $40,000 per year for such plans
Marketing and signage
$1,000–$5,000 per month
Maintenance
About $10,000 a year
Movie Theater Startup Mistakes To Watch Out For
Going by the movie theater revenue figures for the past decade, about 40% of the total revenue comes from food and beverages. Hosting movies is no longer about the movies but the experience. Many new movie theaters have failed because of the lack of quality sound and amenities. The abundance of streaming services and the negative public outlook toward crowding only worsen the issue.
Once you have secured funds for a movie theater startup, plan your investment by allocating adequate funds for:
Theater amenities
Sanitation provisions
High-end advertising that entices movie-goers
Running Out of Funds or Facing a Contingency? Know When To Reach Out for Help
Experienced movie theater owners always recommend having buffer funds to cushion major repair expenses or a periodical loss of business.
If you are struggling to gather funds, you can reach out to several lending institutions for long-term loans or short-term credit. Loans facilitated by the SBA (Small Business Administration) and top banks have generous terms for:
Principal repayment
The problem with requesting any loan is not the procedural intricacies but convincing the foremost lenders that you deserve to be funded. You need to articulate your profit-making idea on paper and have a good credit score, among other qualifications, to get someone to believe in you and invest.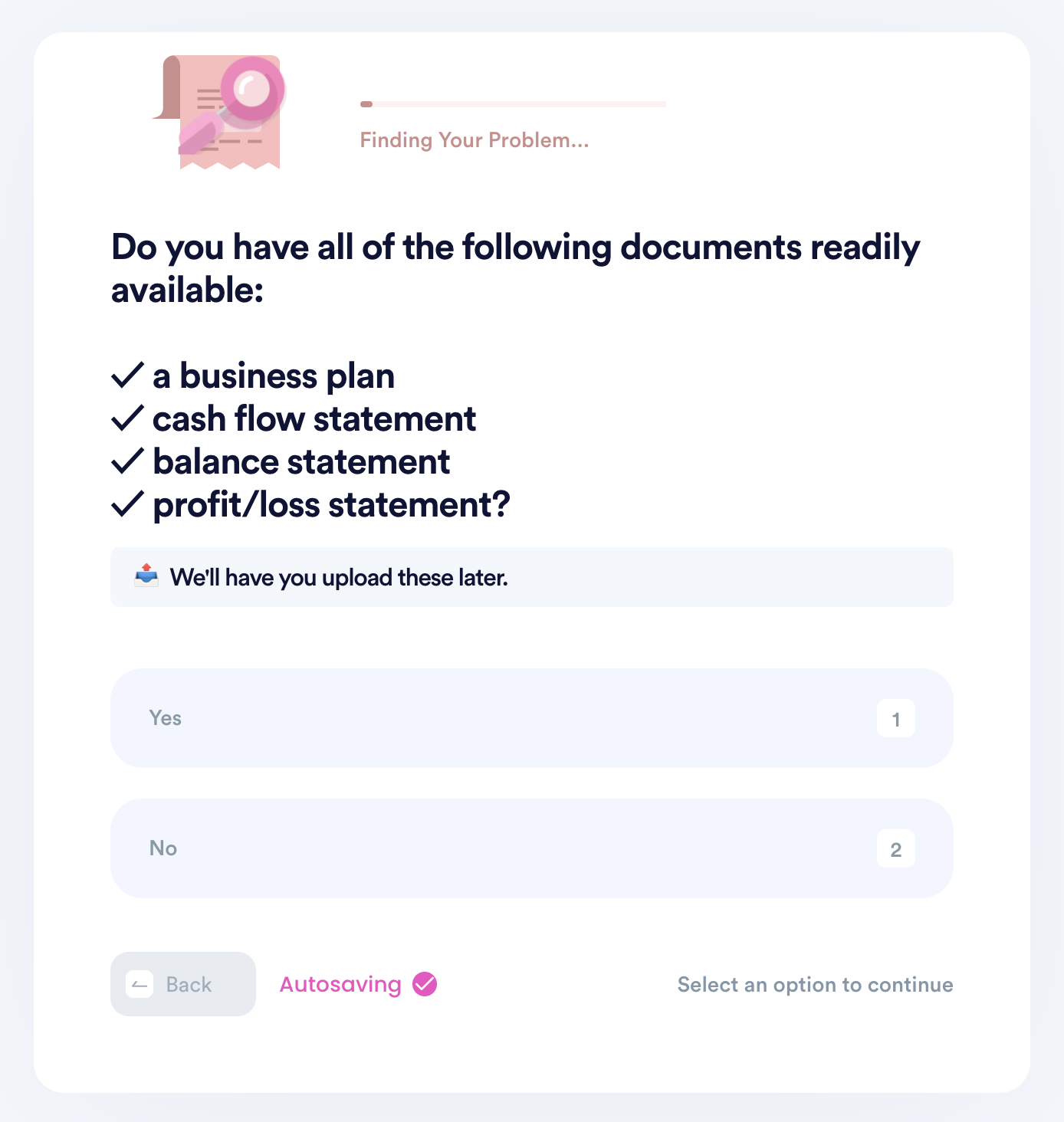 Let DoNotPay Handle Your Loan Application
DoNotPay understands the urgency and anxiety that comes with applying for a loan. With that in mind, we have designed our Business Loan Request Letter product to handle the chunk of the task for you.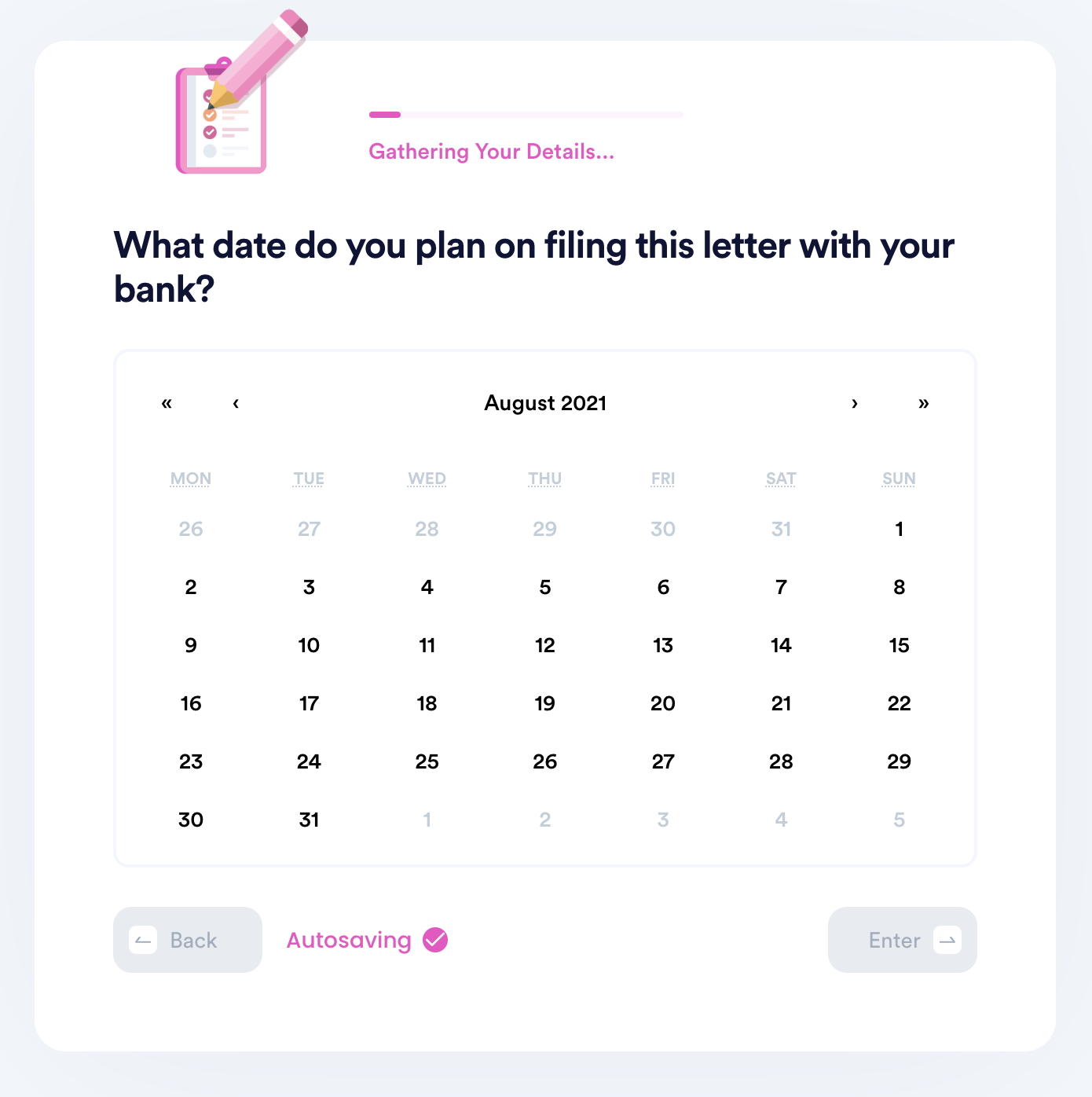 Our app can draft and submit a watertight loan application letter on your behalf, and all you have to do is gather your personal and credit scores and follow these steps:
Log in to DoNotPay and search for Business Loan Request Letter
Select our product and tell us the following:

Details about your startup
The amount you wish to borrow
The lending institution of your choice

Upload the paperwork we ask you to, like:

Cash flow statement
Profit and loss statement
Balance statement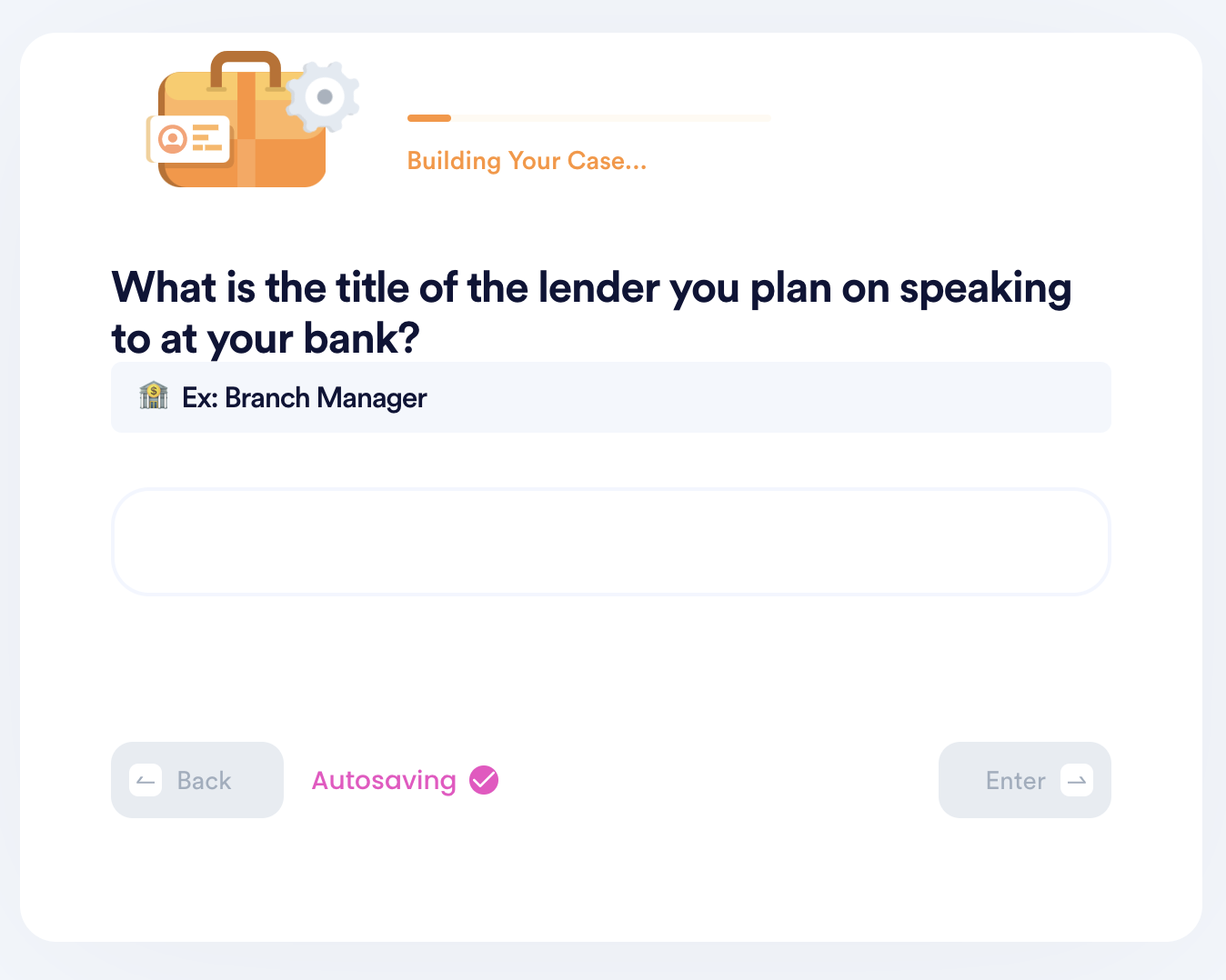 Our expert robot lawyer will assess the specifics of your case and draft a formal letter with all the right information before sending the application to the lender. With a professionally structured letter at your disposal, the chances of getting your loan approved will be at an all-time high.
You can also utilize our Find Online Business Loan Lender product to look for financial assistance beyond banks.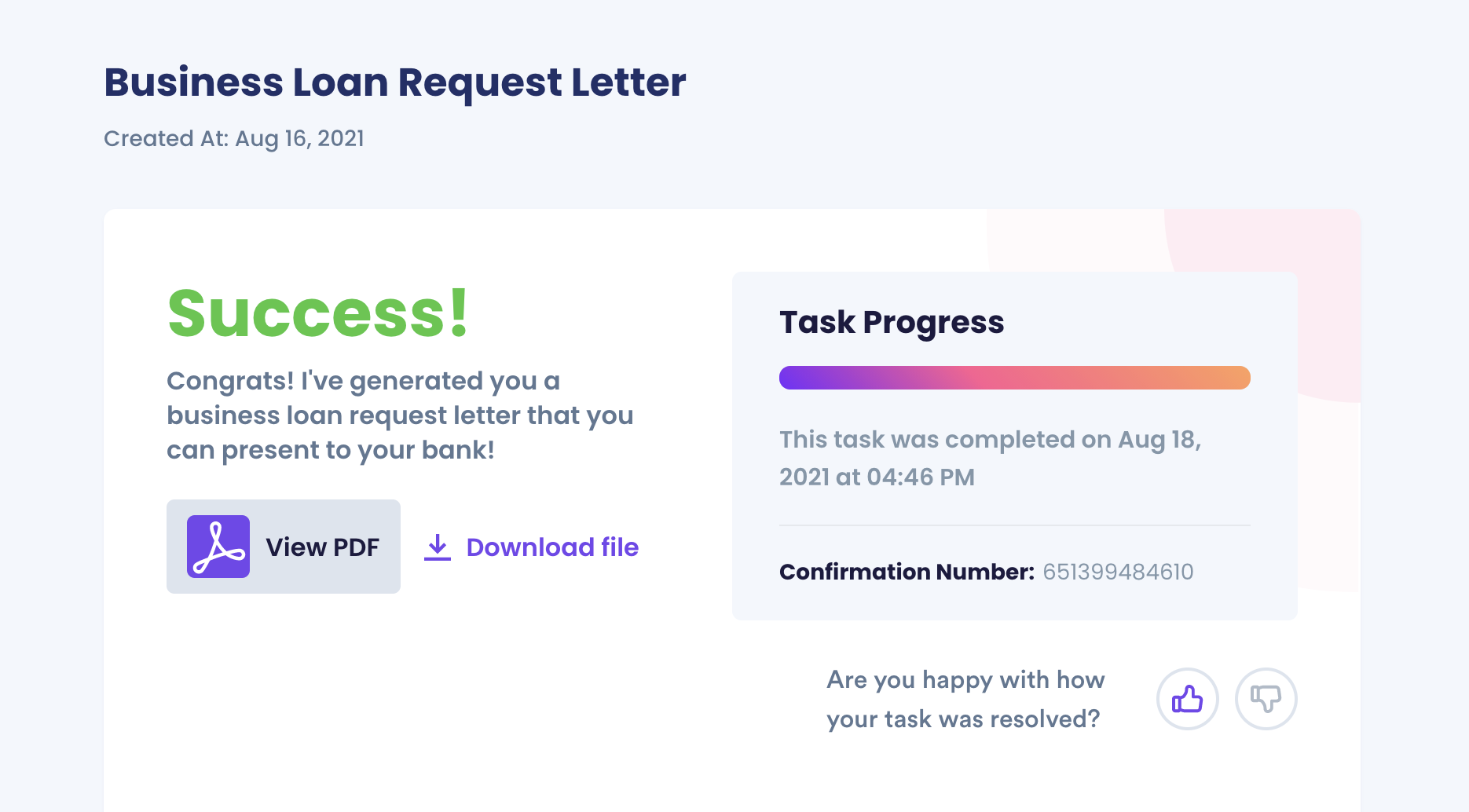 DoNotPay Goes the Extra Mile
Our app has much more to offer—products that will protect and elevate your business.
Count on DoNotPay when you want to:
Simplify Processes
Solve Issues

83(b) election form submission
Business loan application
Employer Identification Number (EIN) registration

Trademark infringement
Fraudulent chargebacks
Keep Your Company Safe
For your business to thrive, you need to be prepared for any problem that may come your way. This is where DoNotPay comes in! We can help you trademark your company name and even the logo or slogan. To avoid any copyright infringement issues in the future, you can use our app to register your DMCA agent. If you are worried about your clients' privacy, we will be glad to assist you in getting into the Privacy Shield program.
Are there any negative reviews online slandering your company? DoNotPay can help you get rid of fake comments potentially hurting your business.
As it all comes down to communication, we have developed a feature to help you reach your employees, associates, or clients the easy way. At no additional cost and no post office visit necessary, our AI-powered app can both fax and mail letters and documents.